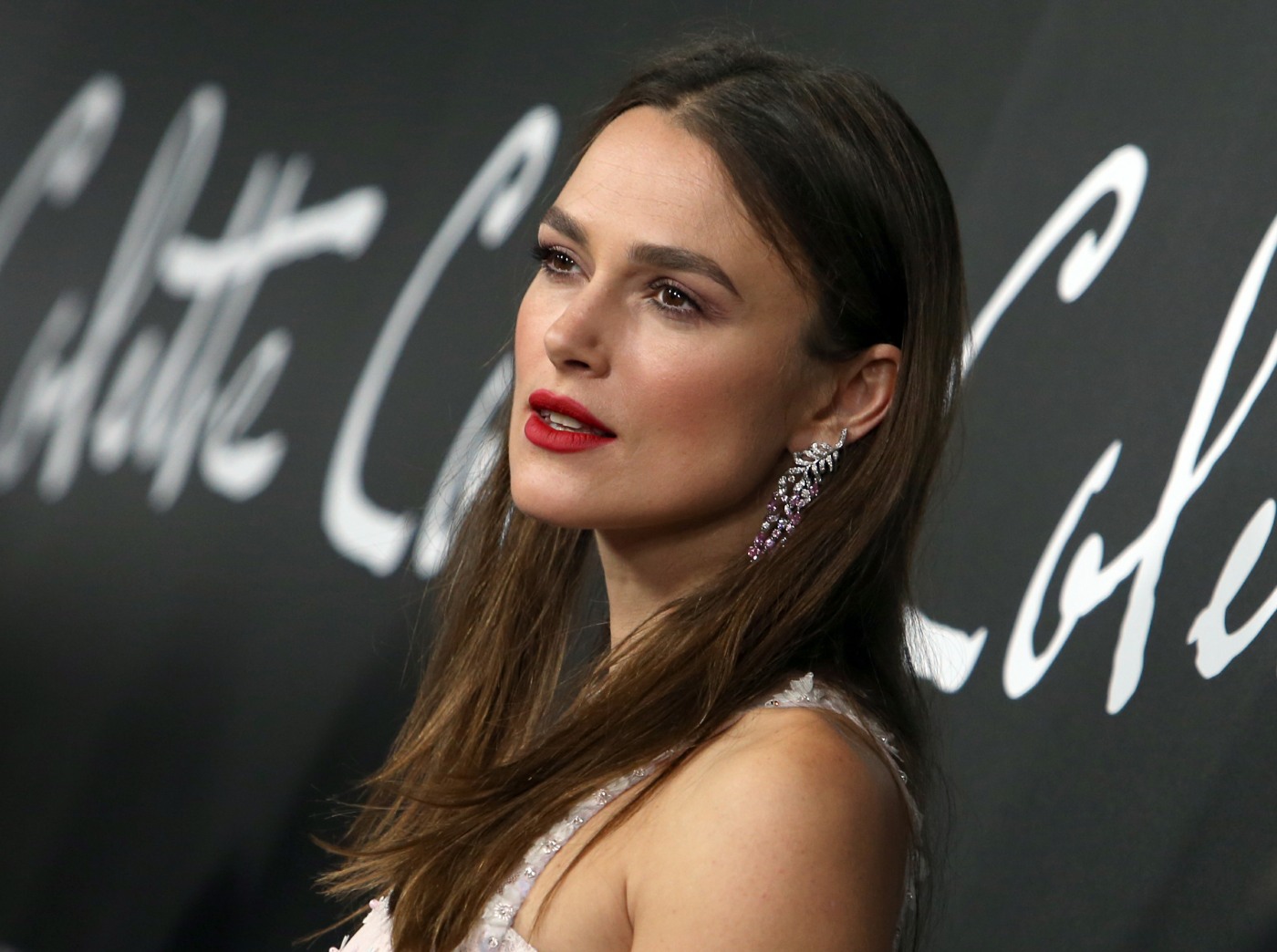 Keira Knightley is done with all of this nonsense. Keira wrote an essay called "The Weaker Sex," which is featured in the new essay collection Feminists Don't Wear Pink (And Other Lies). In her essay, Keira gets REAL (for-real) about childbirth and how crazy it is and she uses very visceral, descriptive language which honestly made me queasy (but I get easily nauseous at that stuff, it's not a judgment on Keira or childbirth). Keira's point is that childbirth is a violent, warlike experience and that every woman who gives birth knows how crazy it really is, and how women are infinitely stronger (physically and emotionally). The part that's getting the most attention is when Keira goes off on the idea that women should look perfect or presentable or photo-ready just after giving birth. And Keira cites the Duchess of Cambridge, who stepped out seven hours after giving birth to Prince Charlotte, one day after Keira gave birth to her daughter Edie (in 2015).
We stand and watch the TV screen. She [Middleton] was out of hospital seven hours later with her face made up and high heels on. The face the world wants to see.

Hide. Hide our pain, our bodies splitting, our breasts leaking, our hormones raging. Look beautiful. Look stylish, don't show your battleground, Kate. Seven hours after your fight with life and death, seven hours after your body breaks open, and bloody, screaming life comes out. Don't show. Don't tell. Stand there with your girl and be shot by a pack of male photographers.
[From Keira Knightley's essay "The Weaker Sex," via Refinery29]
Many sites are running this as "Keira slams Duchess Kate," or "Keira Hates Photo-Ready Kate" or something. There's a nuance to it though, right? While I think Keira is perhaps a bit critical of Kate's choice – or was it a choice? – to do the photo-op with Charlotte seven hours after giving birth, I think Keira's bigger point is that WE EXPECT IT. People expect new mothers to look great and fresh and photo-ready. Keira is criticizing society for the most part, and Kate only partially. Plus, it's not like Kate could flat-out refuse to do those photos – standing there with her newborn babies literally counts as work for her, and a big part of her job is having babies. Still, I completely believe that Keira's point was that men dictate the culture of everything, and men don't want to see or discuss the viscera of childbirth, so they only promote these sanitized images of women like Kate.
(Plus, I always thought that Kate did the photocall with Charlotte so quickly because Charlotte's birth was so – relatively – fast and easy and because Kate felt really good afterwards. Reportedly, William and others tried to talk her out of leaving so soon but she insisted.)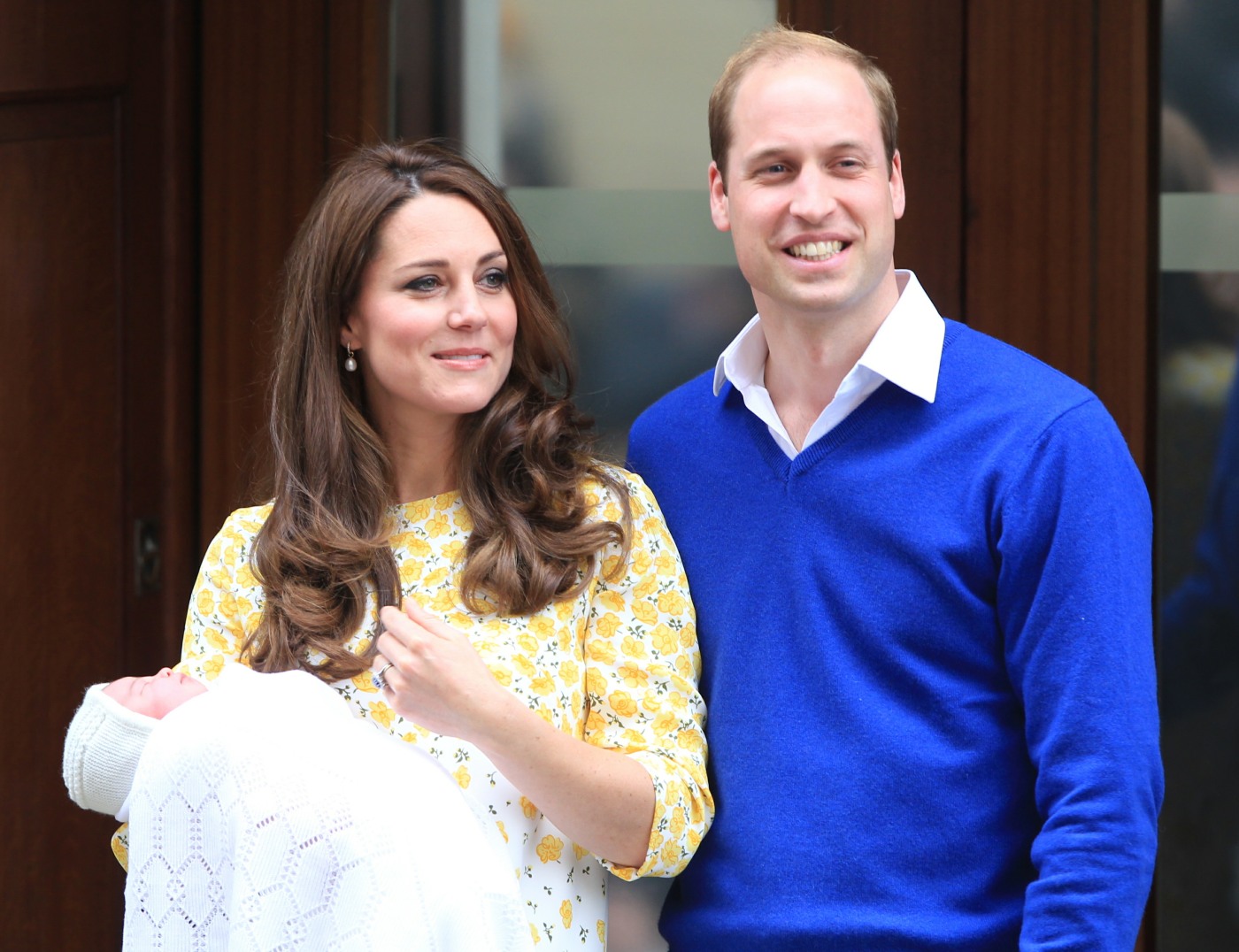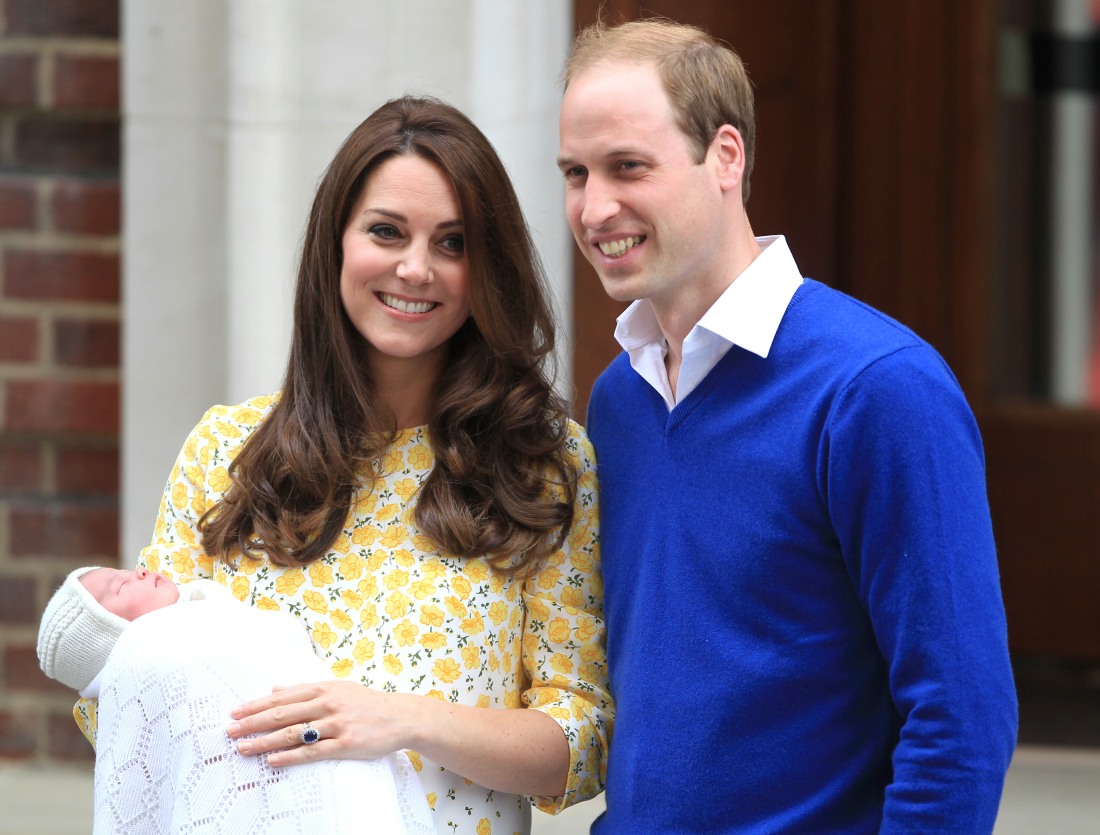 Photos courtesy of WENN.