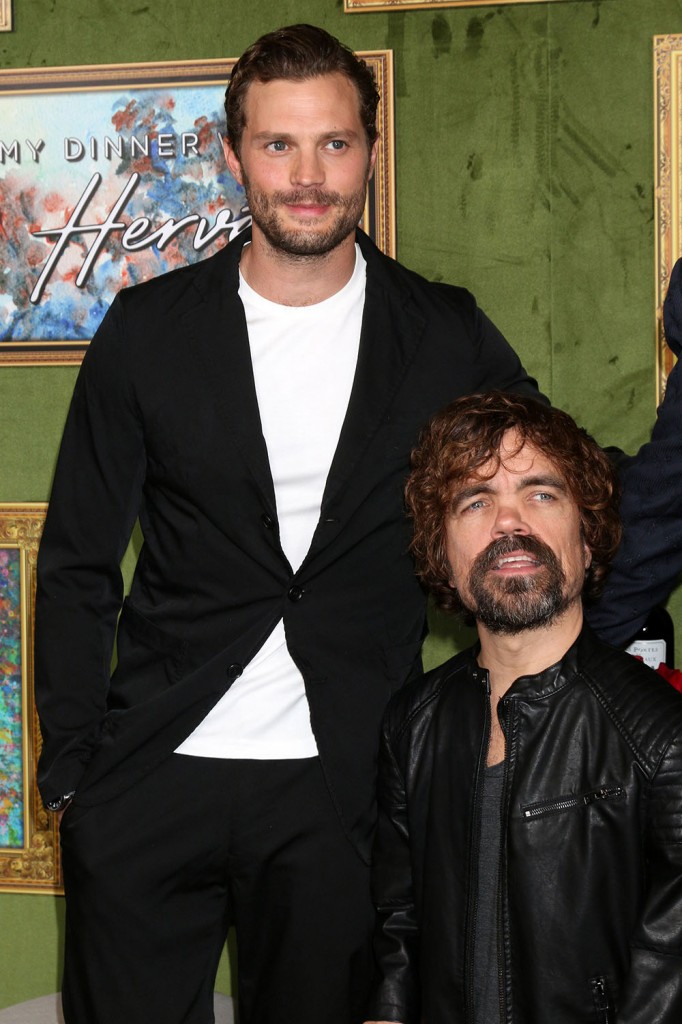 Jamie Dornan, who is starting to grow on me despite his role in the Fifty Shades movies, is one humble award nominee. The 36-year-old Irish actor was at the red carpet premiere for the HBO movie My Dinner with Hervé when he was asked by E! News how he felt about his nominations for the upcoming People's Choice Awards. He seemed genuinely surprised that he was a nominee.
When asked if he knew that he was up for awards, he replied, "No. For what?" He went on to add "Oh, wow. It's news to me, no." Jamie is up for Drama Star of the Year. His competition for the award is John Krasinski and Emily Blunt for A Quiet Place, Jennifer Lawrence for Red Sparrow and Chris Hemsworth for 12 Strong, so he probably doesn't have to bother writing an acceptance speech.
Fifty Shades Freed is up for two awards this year. It's a finalist for both Drama Movie of 2018 (against Red Sparrow, 12 Strong, A Quiet Place, and Midnight Sun) and Movie of 2018 (against A Quiet Place, Black Panther, Avengers: Infinity War and The Incredibles 2 ). Could they really not find a better fifth movie for both of these categories? Was Hereditary not available? I can think of a million more deserving movies, but then again, the People's Choice Awards is like the poor man's Golden Globes anyway.
When asked if the public should vote for him, he admitted, "They probably shouldn't," adding, "They should vote for Peter Dinklage. Is he nominated?" (He's not. Peter is Jamie's costar in My Dinner with Hervé, which is likely why he came to mind.) Jamie went on to humbly speak about the nominations, telling E!, "I guess so, ya, it's a nice thing to be nominated for most things. Ya, I'm excited. Ya, ya, that's cool."
I'm sure the awards aren't nearly as cool as the fact that Jamie and his wife, Amelia Warner, are expecting their third child together. A profile in The Sunday Times on Sunday confirmed that the couple is expecting a new baby to join their two daughters, Elva, 2, and Dulcie, who turns five in November.
Dinklage is sure to get a nomination for a Golden Globe and/or an Emmy for My Dinner with Hervé. The movie, which debuts on HBO on October, tells of the unlikely friendship between a struggling journalist, played by Jamie, and Fantasy Island star Hervé Villechaize, played by Peter. Judging by the trailer, this one is a must-see, and I hope it leads to better roles for Jamie.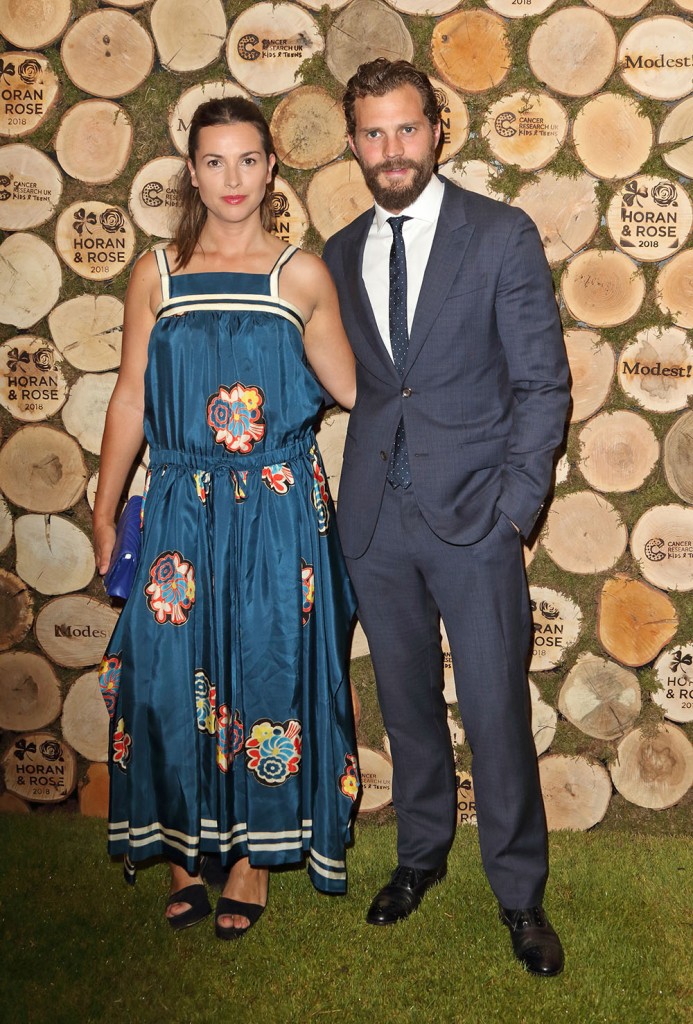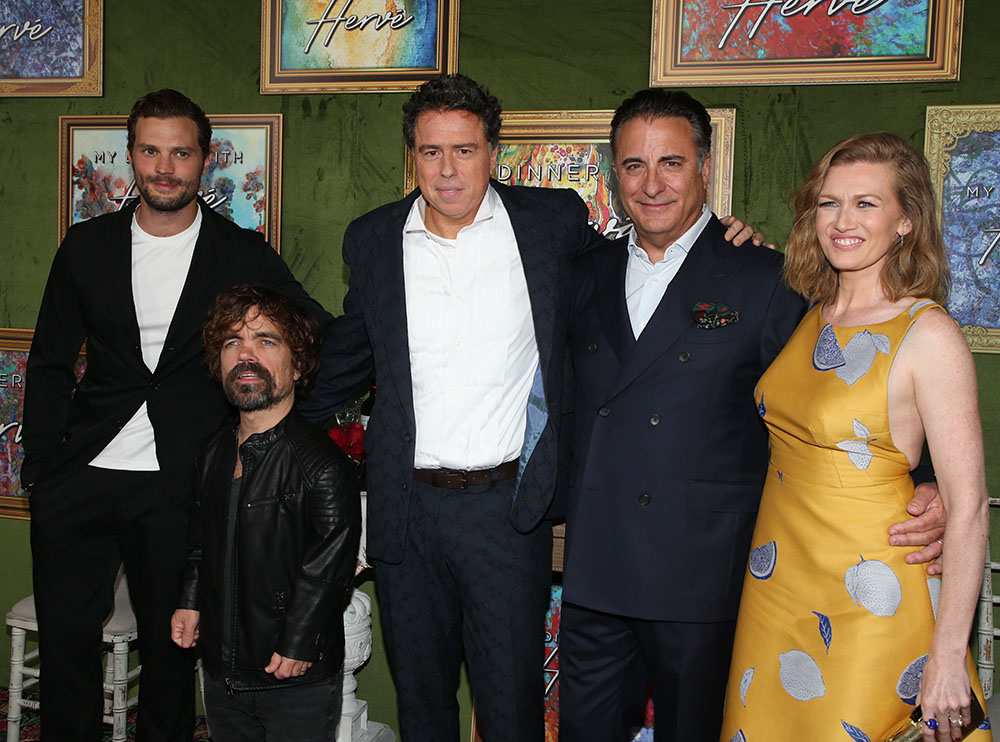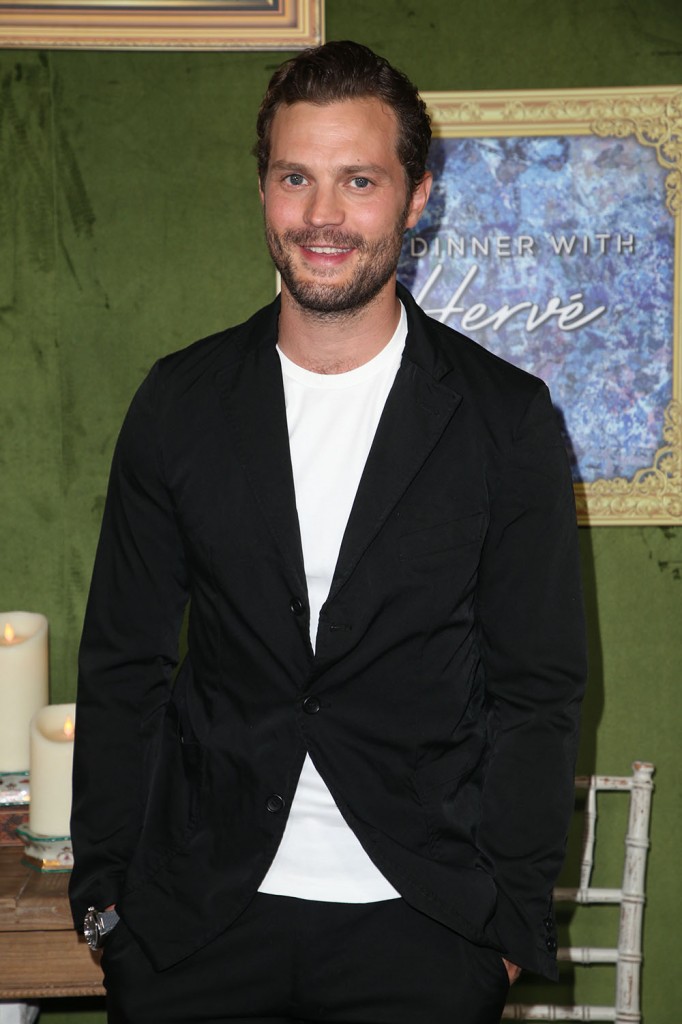 Photos: Getty, WENN