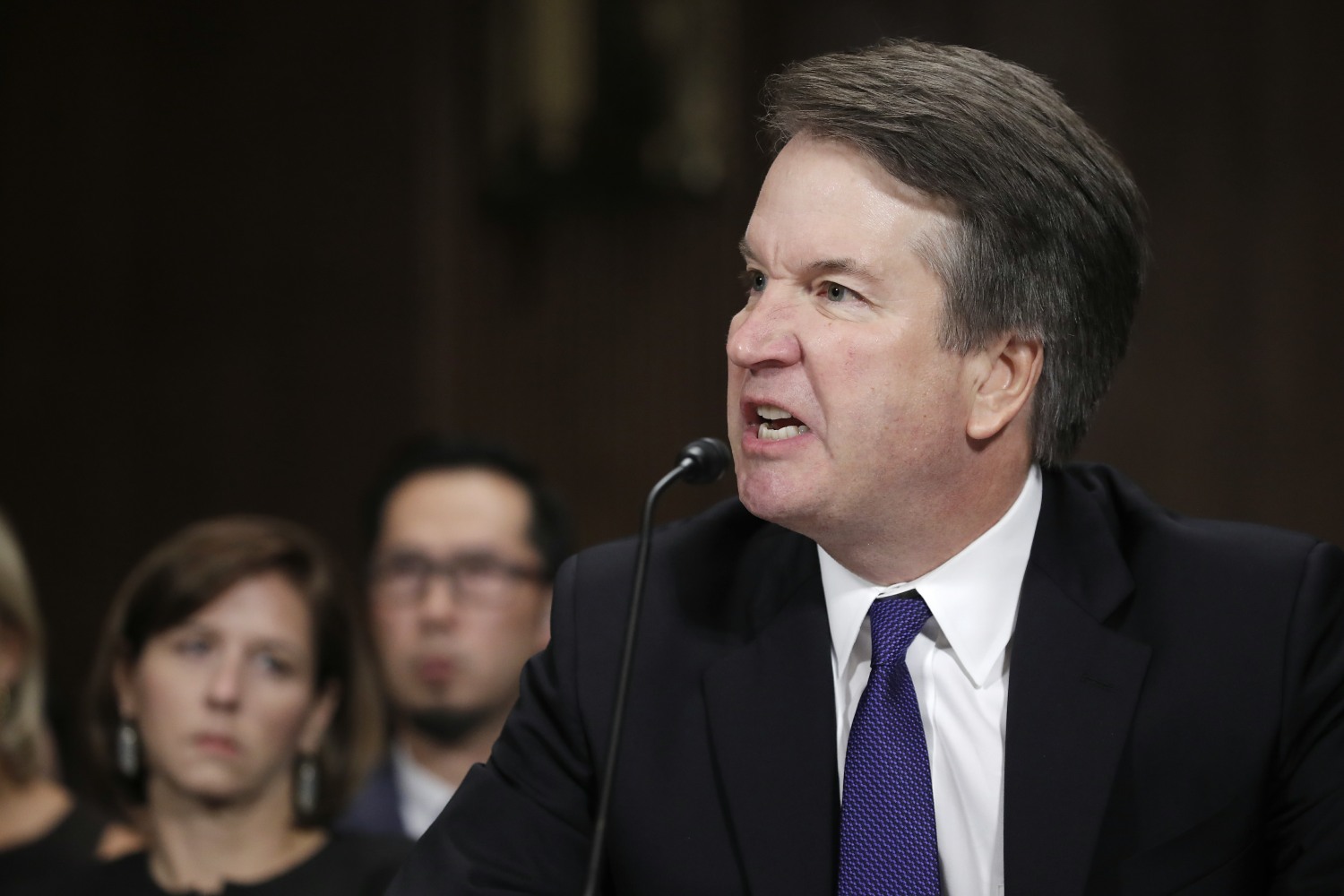 I honestly believed that we had a chance. I'm rarely a wide-eyed optimist, but even I felt some kind of vague hope that Dr. Christine Blasey Ford would be seen and heard and that she would change someone's mind, that she would properly shame all of those old men and old women. But I should not have been hopeful – those old men (and old women) didn't see her. They didn't hear her. They didn't care. They apologized to the hysterical, screeching liar who wept over calendars and beer. He committed perjury. He is, without any doubt in my mind, a sexual assailant. And now Brett Kavanaugh is a Supreme Court Justice.
In the wee hours of the morning on November 10th, just hours after Donald Trump became the president-elect, I wrote here that we don't own this. We didn't own what happens next in America. If you voted for Hillary Clinton, it's not on you, it's not on me, it's not "on" the majority of voters in the 2016 election. We, the majority, are being dictated to by an unhinged, fascistic minority. We don't own this. We never did. We were always spectators in this sh-tshow. Once you let go of that ownership, there is some kind of f–ked up philosophical peace, probably akin to what Freud called the death instinct. It hasn't been our country since that moment – we can fight for what we believe in, we can vote, we can scream, we can get good and mad, but ultimately… we don't own this. We'll be the ones to clean it up though. And it will take generations to clean it up, if we even get that far.
It's not worth detailing Susan Collins' abhorrent, vile speech in support of white supremacy Brett Kavanaugh. It's not worth detailing Joe Manchin being an utter f–kwad. It's not worth mentioning how many of these senators have sisters and wives and daughters and mothers who now know that their husband/dad/son/brother thinks that a sexual assault victim is a political pawn and crisis actor. Or worse yet, that a sexual assault victim was truly victimized, but it doesn't matter in the least. It's not worth it. All of them will burn in hell. All of the senators who supported Kavanaugh will pay, long-term. Trust that.
In the wake of the realization that Kavanaugh would be confirmed, these old white dudes threw a party. They were so happy to reaffirm their narrow grasp on power, a grasp which will – admittedly – be made a lot stronger with Kavanaugh on the SCOTUS bench. Roe will likely be overturned – probably not in one swoop, but they'll chip away at it significantly for years and years. SCOTUS will become a rubber stamp for much of the Trump agenda. Who knows what will even happen when, say, there is a constitutional crisis and a sitting president is indicted for high crimes and misdemeanors. It will be a sh-tshow. But again, we don't own this. We told our stories. We voted. We let them know that we were done with their bullsh-t. They didn't listen to us. They didn't care. So what happens next is on them. Take care of yourselves and stay angry.
One more thing… there were conservative commentators, Russian bots and elected officials who basically blamed sexual assault victims for even daring to come forward and tell their stories. Don't listen to anything those motherf–kers have to say. Tell your stories. Tell your truth. Go to the police, go to a therapist, go to a friend, go to a lawyer, go to the FBI. Keep talking. Keep talking. Keep talking. Get mad. Keep talking.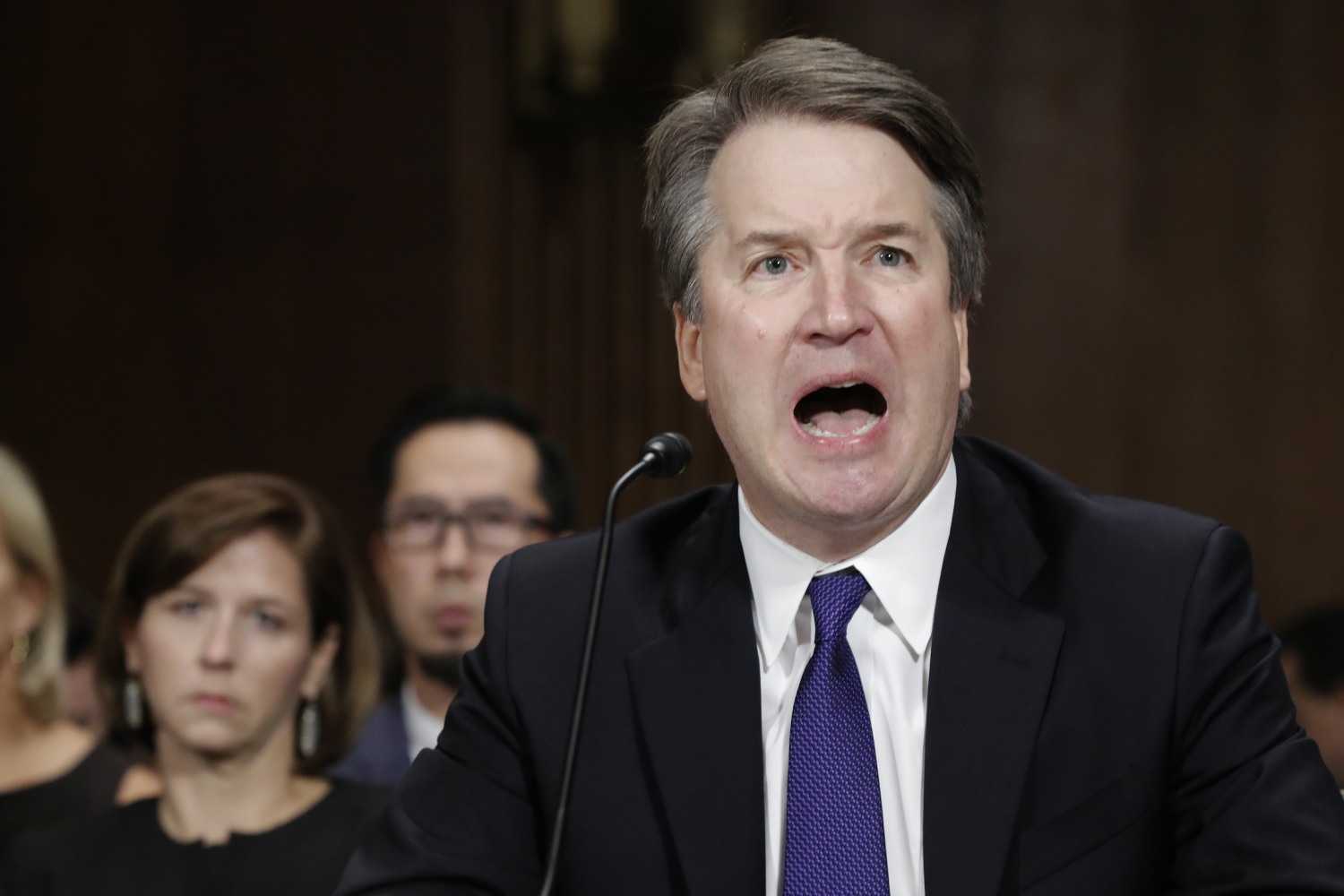 Photos courtesy of Avalon Red.