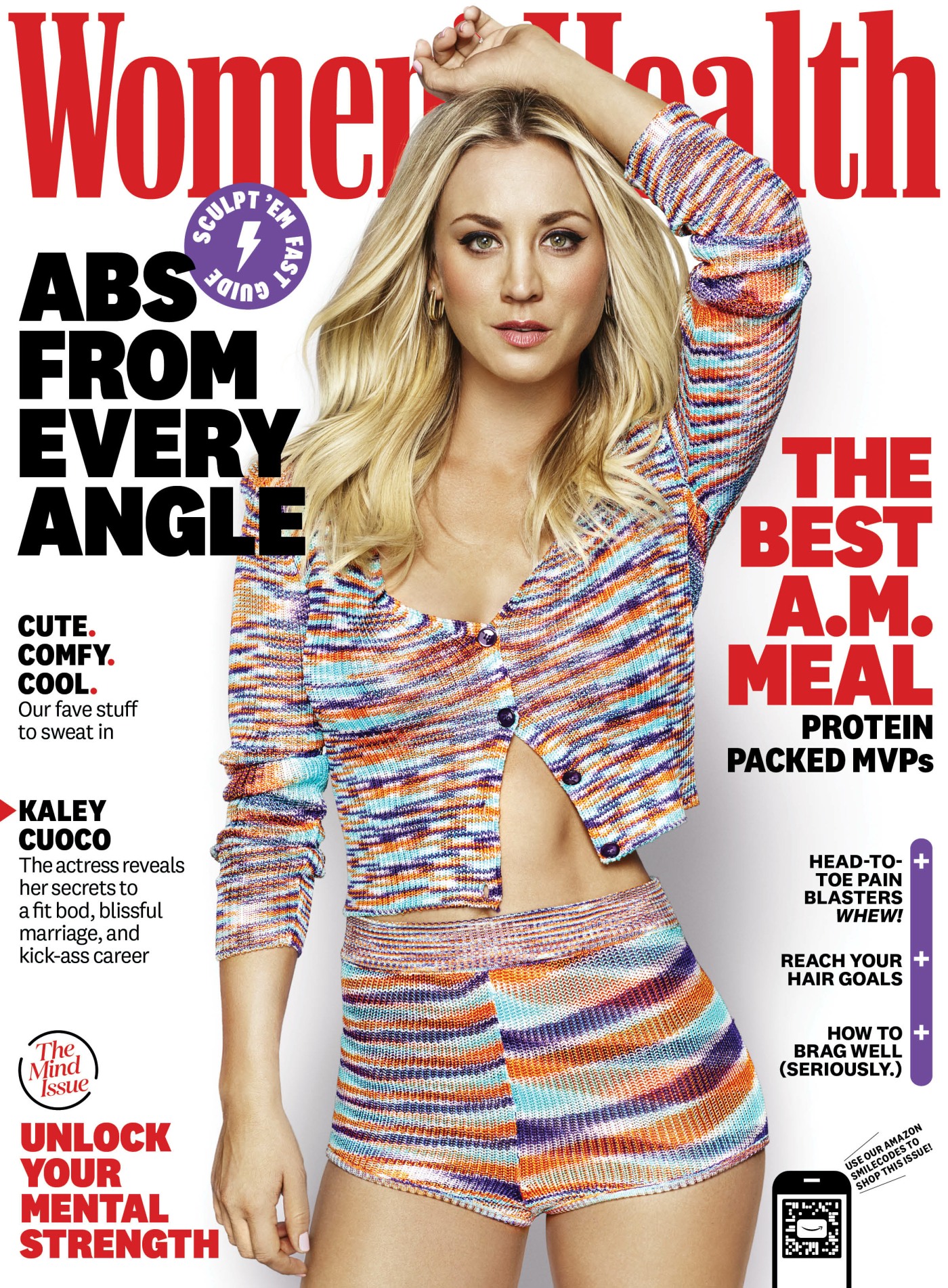 Kaley Cuoco covers the latest issue of Women's Health, probably to promote the last season of Big Bang Theory, which is currently airing. BBT has made Kaley a rich woman, and she'll stay rich for years to come because of lucrative syndication deals that will outlive the show for years. Kaley also married Karl Cook recently, an Cook comes from a wealthy family. Believe it or not, I don't even think Kaley was thinking too much about HIS money (or his family's money) when they got married. I really get the impression that Kaley just falls in love very quickly and it has little to do with finances or security or any of that. She's rich enough where she doesn't have to worry about marrying for money. That's part of what she talks about in this piece:
On her ever-evolving fitness routine: "It's all or nothing. I'm hot or cold. I'm not a gray area. So if I'm doing yoga, we're doing it every day this week…Then I'm like, 'Oh my god, I have to switch.' Then I'm going crazy on SoulCycle…"

On how she grew a passion for riding, after encouragement from her mom: "Cut to nine horses later, showing all over the country, having my own barn…it's totally changed my life, for so many reasons. If you need something good in your life, go take a riding lesson. Riding is all about my mental health at this point. It's my separation from human contact. It's the one place in the world where I cannot be on my phone. You can't be in that mode on your horse; they feel it. You've got to be present. [After] a terrible day, I've been like, 'Okay, I've got to separate.' When you're in tune with your horse, they know exactly what's going on. If you can just be in the moment, you won't believe what you can get out of it."

On meeting her now husband, Karl Cook: "We bonded a lot of having the same kind of outlooks on life, insecurities, dating. He comes from a very well-to-do family, so there's all these [preconceived ideas] of being spoiled, and blah, blah, blah. And he's just the opposite."

On how he had no idea who she was when they met: "It was great because he never kissed my ass at all, and he never cared about any of that. He loved that I loved horses. It became a big talking point for us."

On being financially independent: "I like knowing that I'm [financially] set, because I've taken it upon myself to do that. I like to tell my friends, 'Always make sure you have your life going, and that you're number one, so that anyone who comes into it – husband, or boyfriend, or girlfriend, however you roll – that's just an added bonus to whatever you're creating.' I don't need Karl for anything. If Karl left me tomorrow, I'd be fine. And he knows that, and he would be fine too."
How she's grown in the past five years – this was the same person who completely rejected feminism back in 2014. One crappy starter marriage later, and suddenly Kaley is like "I don't need a money, I'm sleeping on a bed made of cash!" No, she's not really saying that, but I like what she is saying about a man being a "bonus" to whatever you're doing. That's how it should be. As for their Horse Life… that horse stuff is crazy-expensive, so I hope she's not blowing all her money on horses, barns and horse transport.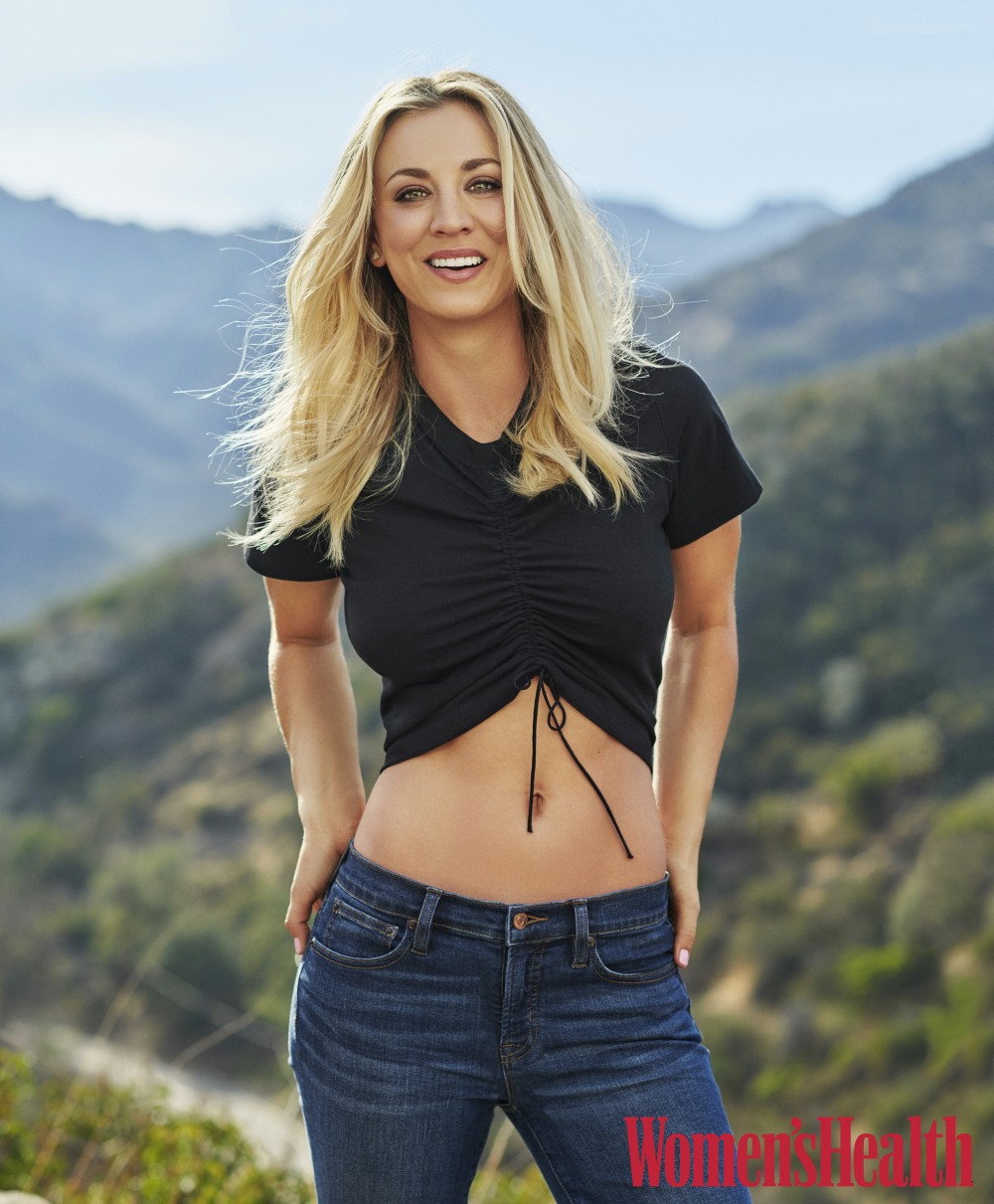 Photos courtesy of Jason Kim for Women's Health, sent from promotional Women's Health email.