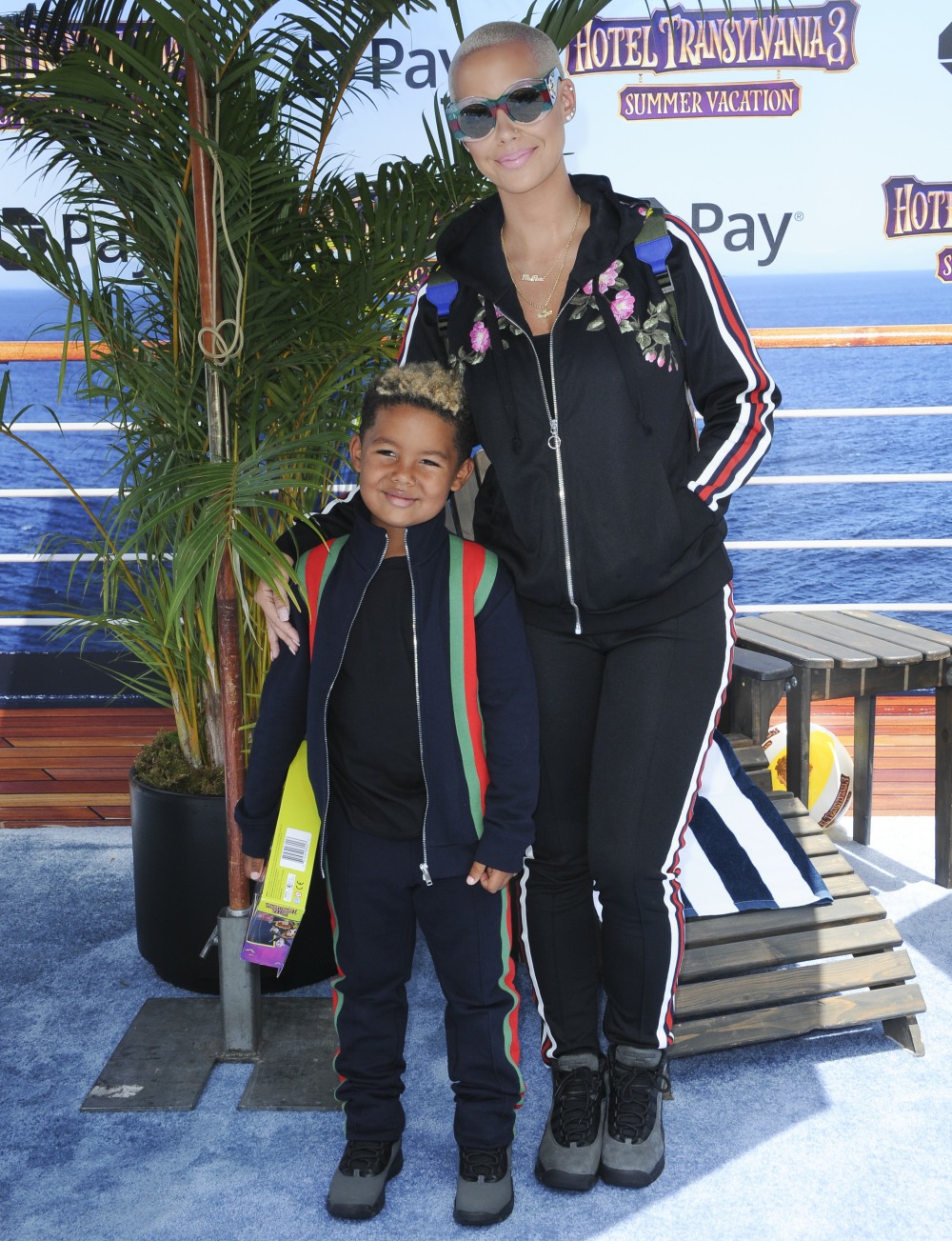 Both of my parents had filthy mouths. I come by it naturally – you don't want to hear all of the "four-letter Anglo-Saxon words" that come spilling out of my mouth when I'm in the car, sitting in traffic. Sometimes I surprise myself with my own foul language. I've always believed – rightly – that I get it from my parents, that if they were the kinds of people to say "gosh darn it" or "my goodness," then perhaps I wouldn't be dropping f-bombs and c-words every hour of every day. Here's the thing though: growing up, my parents hated it when I said obscene words. I didn't really let the obscenities fly around them until I was well into my teen years. But kids today are different. Amber Rose's five-year-old son Sebastian gets to curse at home with his mama's blessing. Wrong or nah?
Amber Rose will never send her 5-year-old son Sebastian to his room for swearing.

"I let my son curse in the house because it's a form of expression," Rose told Us Weekly at her SlutWalk event in Los Angeles. According to the 34-year-old activist, it's OK for the little boy to drop an F-bomb if he has injured himself. "Kids like to curse," she explained. "I tell him when it's appropriate and not to say it at school. That's it."

While the model is fine with "f—k", she wishes Sebastian would quit using the N-word, a term he picked up from his rapper dad, Wiz Khalifa. "I tell him, 'I'd rather you say f—k,'" Rose revealed.

Though Sebastian only just started kindergarten, Rose is also ready to talk to him about the birds and the bees. Rose plans to stock the house with condoms when Sebastian is "a certain age" and feels ready for sex.

"I'm going to put them in his drawer next to the bed and be like, 'I don't want you have sex right now, but if you do, this is how to protect yourself,'" she told Us. She then joked that Sebastian will know about how babies are made before he stops believing in Santa.
I don't know… is that really a thing? "You can say the f-word at home, never at school, and there are times when it's inappropriate." It sounds confusing for a little kid. Then again, maybe she's a parenting genius – by accepting it at Sebastian's young age, maybe she's making cursing unglamorous and less fun. If mom lets you say it in the house, why would you even say it?? As for the condom thing… she said some other stuff about how she's always going to talk with him openly about sex and consent and all of that, so it's not like she's just throwing a box of condoms at him with no information.
Here are some photos of Amber at her annual LA SlutWalk.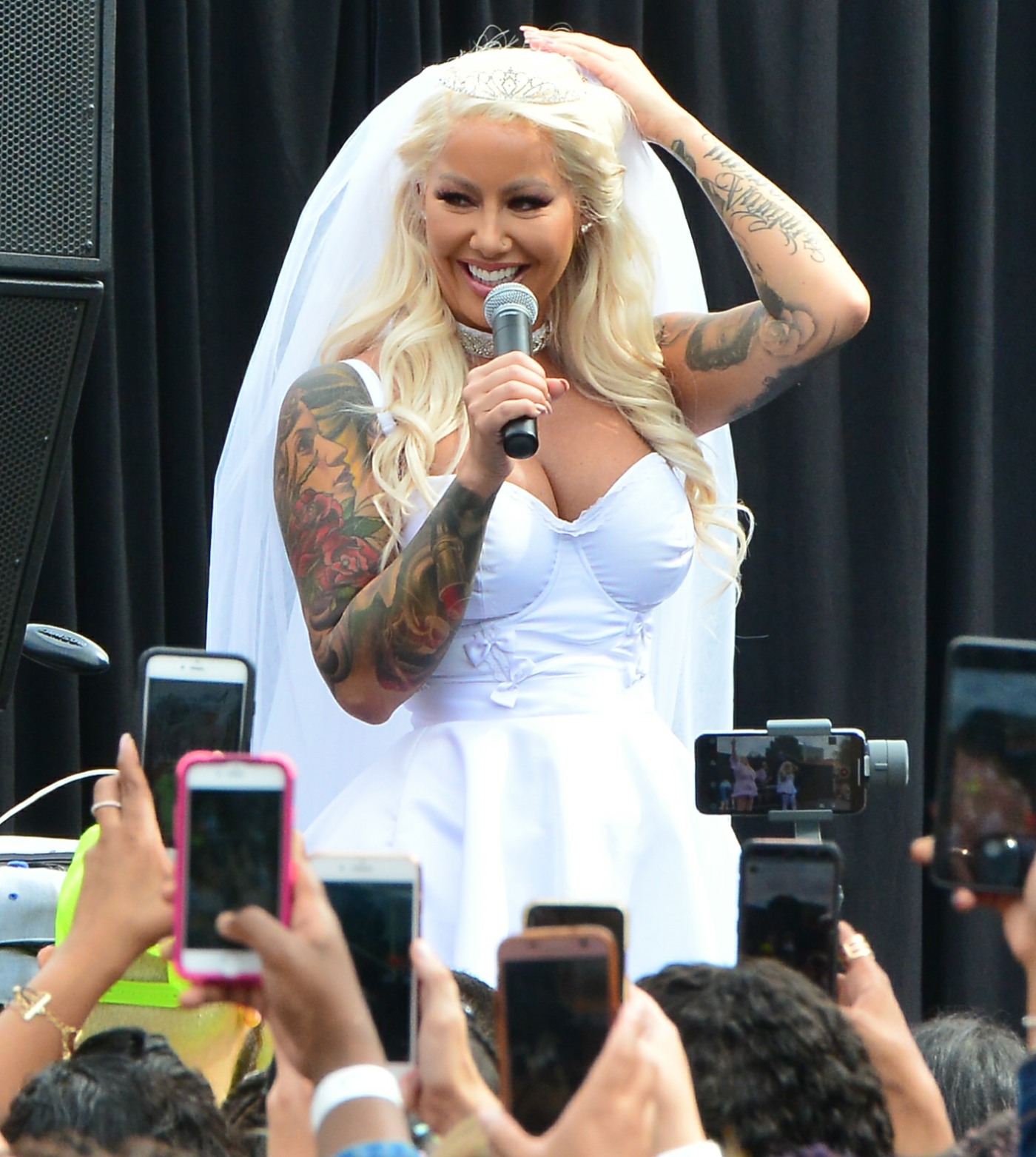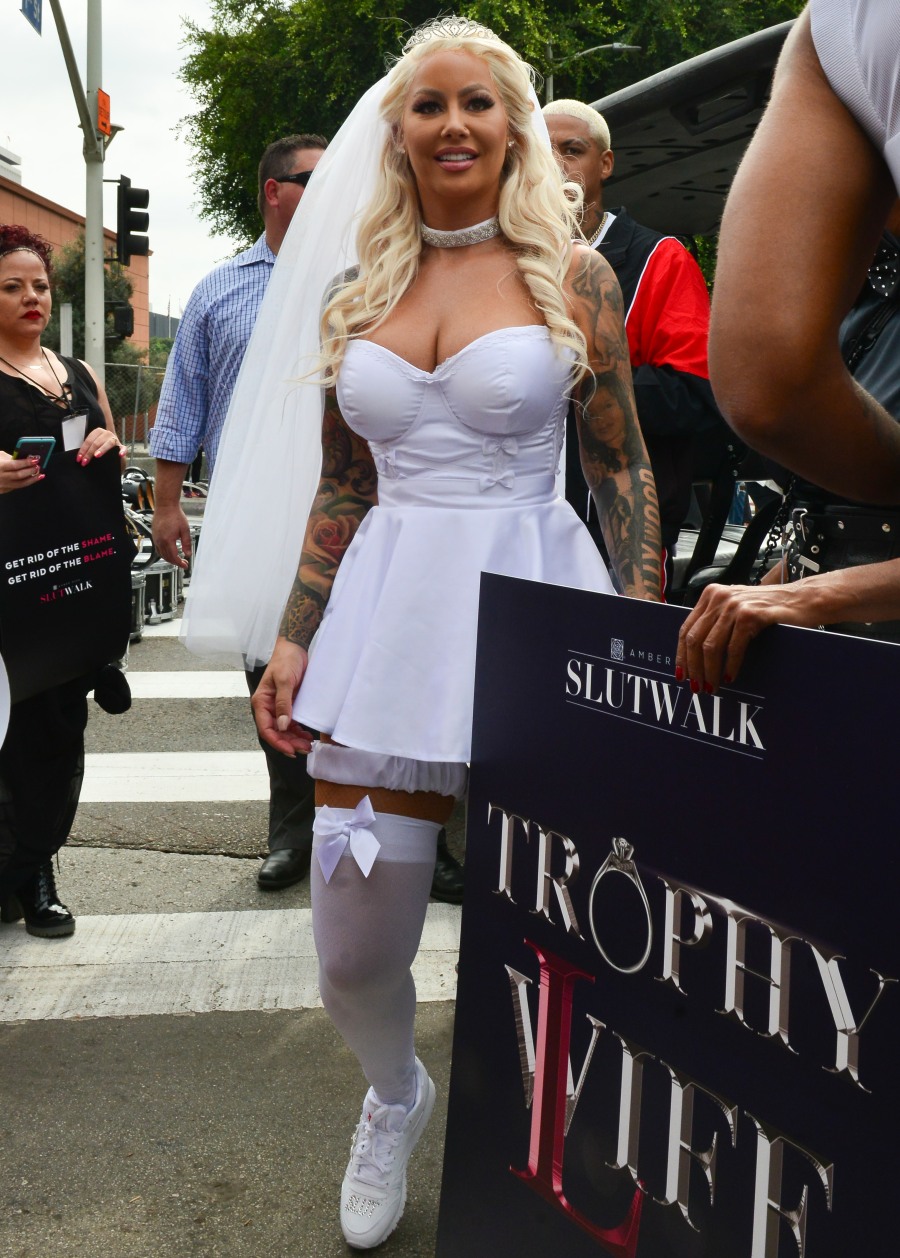 Photos courtesy of WENN.