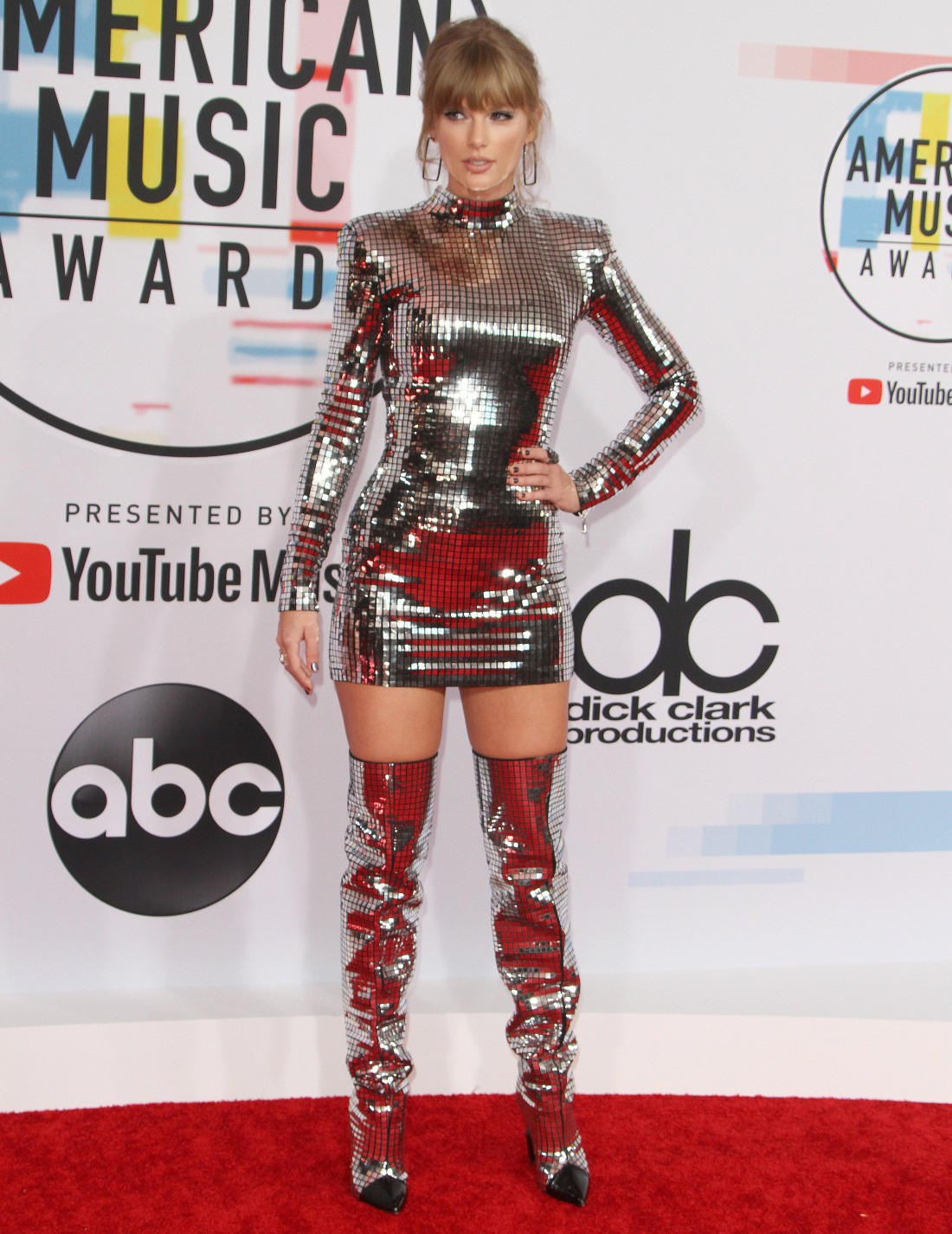 As soon as Taylor Swift announced that she was coming to the American Music Awards, you knew that she was probably going to win all of the awards she was up for. She also opened the show with her first televised, awards-show performance of "I Did Something Bad," which – just FYI – I actually think is one of the strongest songs on Reputation. She really brought the snake drama, perhaps to compensate for… the lack of dancing drama, you know? Bless her heart, she TRIES to do choreography, she really does. But thank the lord for the giant cobra. That snake saved the performance. Here's a clip (this will likely get taken down!).
can we consider this performance of 'i did something bad' as one of the best this year? taylor swift snapped. #amas pic.twitter.com/VMkQQVsXqL

— ☽ (@gagasyuyi) October 10, 2018
For the performance, Tay just wore a costume from her tour. For the red carpet and for the rest of the awards show, Taylor wore this sparkly silver Balmain with matching boots. I actually like the dress a lot – it's a different look for Taylor, and it looked great on camera. With the boots, it was a little bit… Barbarella? I don't know, it made the look feel very '60s and go-go retro.
Taylor picked up a bunch of awards, and when she took home the Artist of the Year Award, Taylor noted that the AMAs "are voted on by the people. And you know what else is voted on by the people? It's the midterm elections on November 6th. Get out and vote. I love you guys." It's worth noting that in the 24 hours after Taylor posted her political Instagram, there was a significant spike in voter registration. How significant? More than 65,000 new voter registrations in a 24 hour period. Which is ENORMOUS. I promised not to say anything about her bangs if every member of the Snake Army VOTES. Please, peeps.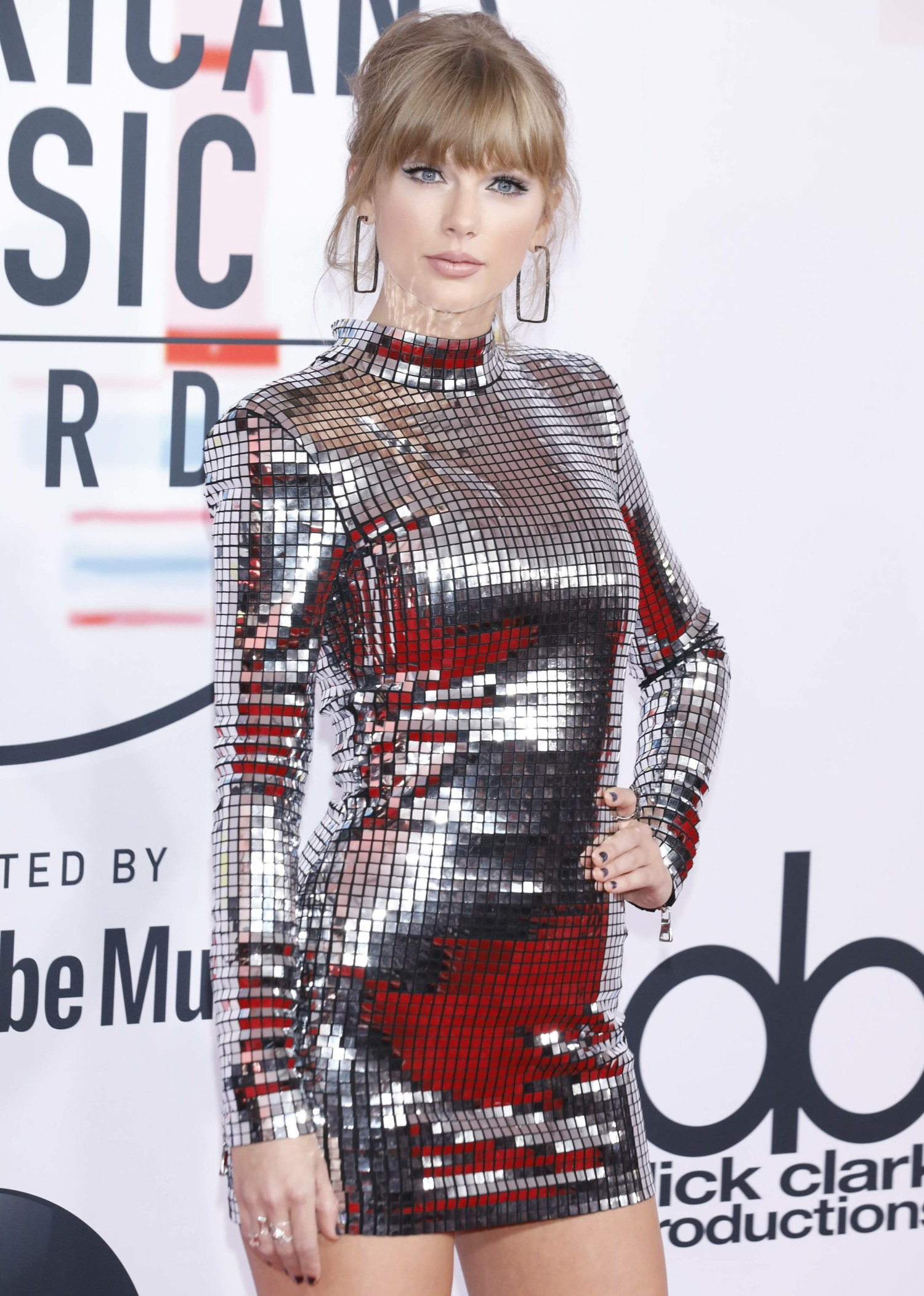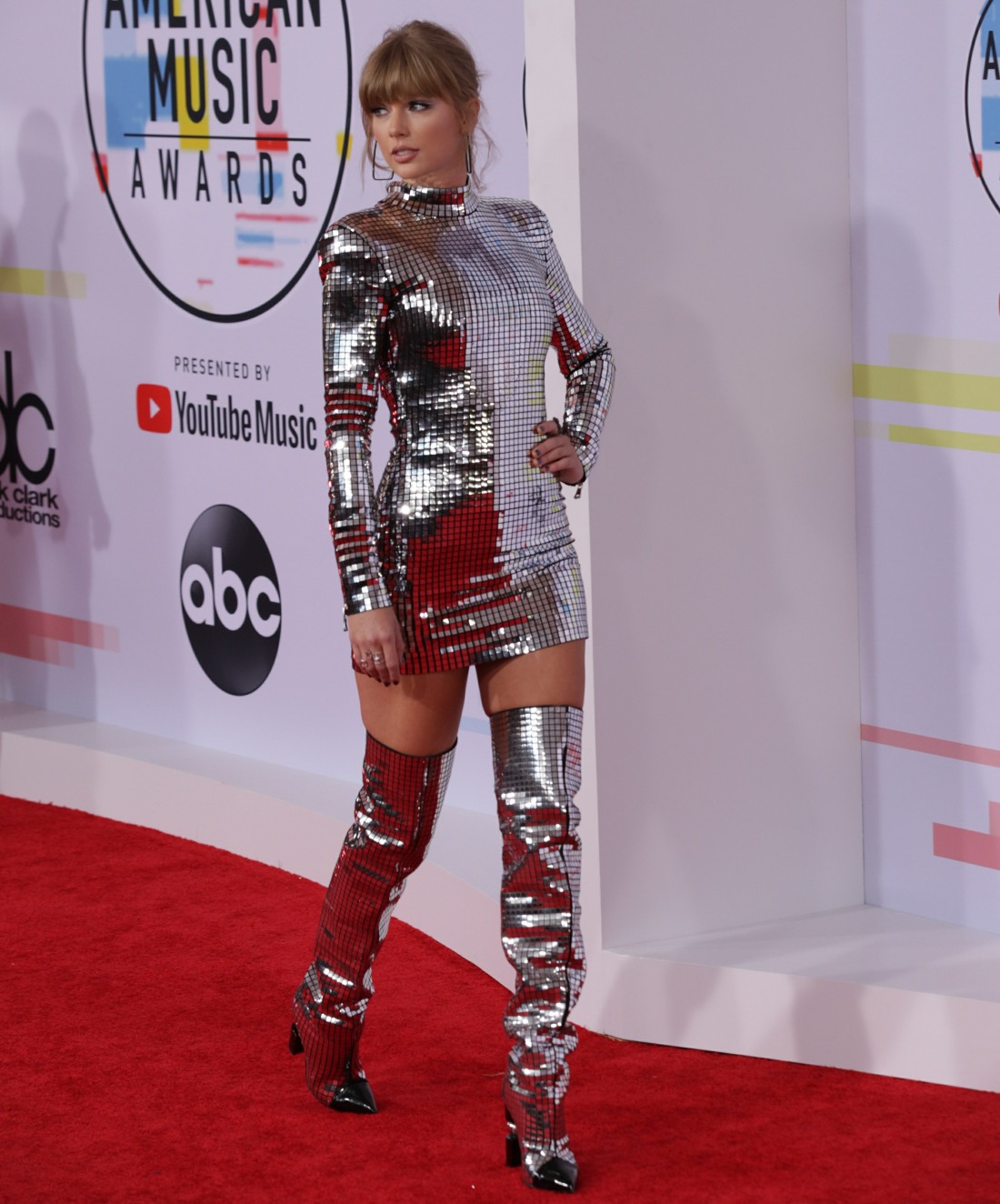 Photos courtesy of WENN, Avalon Red.