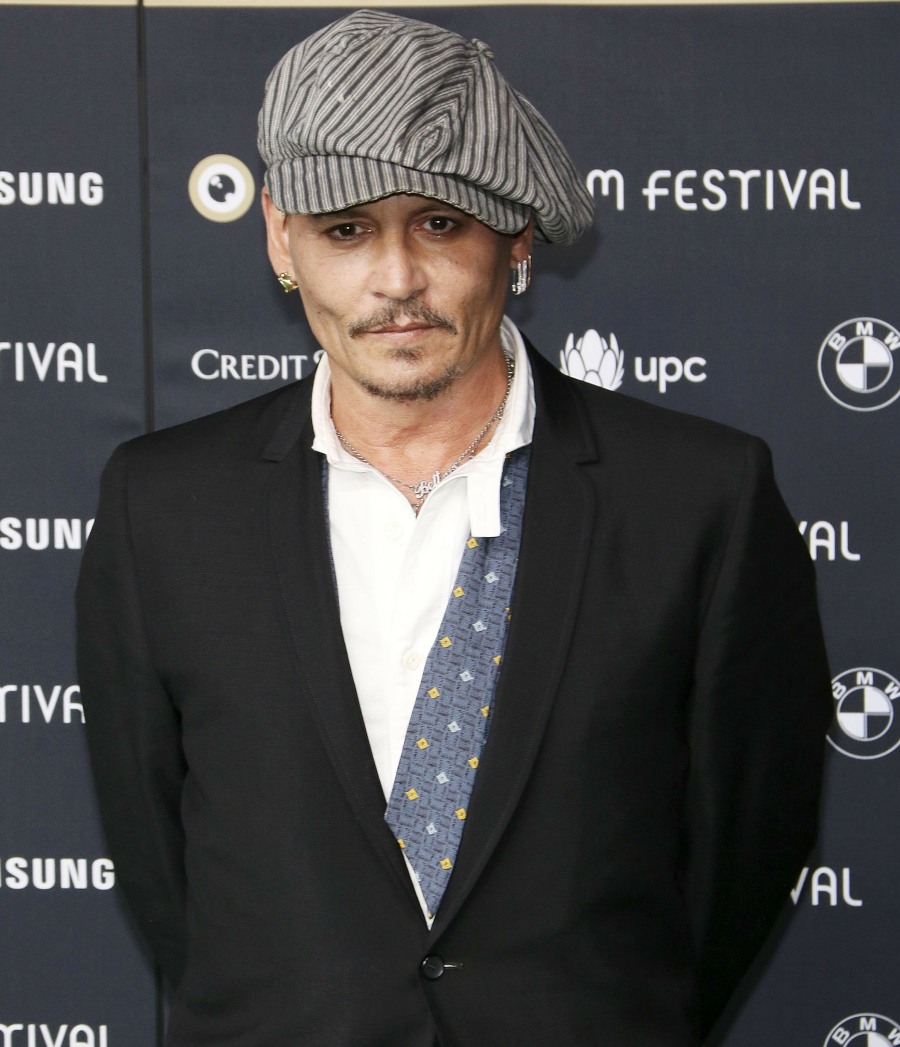 Many people are justifiably mad that Johnny Depp is now part of the Fantastic Beasts franchise. Depp has a large role in the second film, Fantastic Beasts: The Crimes of Grindelwald, as he plays Grindelwald. He got the role in 2014-15, as he put in a cameo in the first film. Remember that we didn't really know the extent of Depp's abusive douchery until 2016, when Amber Heard filed for divorce. So, he already had the Grindelwald role, although I would argue that they could have easily replaced him for cause for the second film. But no, they didn't. And now he's confirming that he'll be in the third Fantastic Beasts movie too.
How he came to the Fantastic Beast movies: "It was amazing. It came out of nowhere. Someone said J.K. Rowling would like to talk to me. I spoke to a few producers and the director and to J.K. and had long conversations basically about the Grindelwald character. J.K. said something I did not expect to hear because obviously her detail to her characters and those wizarding worlds is astonishing. The fact that she said, "I can't wait to see what you do with the character." Just to hand it off to me with that degree of trust, I was really touched, blown away by that. So I jumped into locating the character and I had my ideas. I came in and it all seemed to work out. Grindelwald is an interesting character. His intentions in his mind are for the greater good, but there have been other people in world politics and such who felt the same way. [chuckles] He's very dedicated to his beliefs. He's not a fun character; he's not funny.

He enjoys playing the character: "I loved it yeah. I loved it because that's really an arena where you can fly around and try different things and approach a character with a lot more…um…to take someone who is teetering on being a fascist, yeah he's a fascist, he's one of those, but to play him as a sensitive, concerned yet manipulative and powerful wizard. The possibilities in that world are wide open, so you can really try anything. So it was a gas and I look forward to the next installment, which I think we start the middle of next year.
So, there you go. JK Rowling hand-picked Depp to play Grindelwald, which is probably why she was so nonsensical in her defense of his casting – SHE decided that he needed to play Grindelwald and I guess no one could talk her out of it. And now Depp is clinging to this like it's his last chance at a successful franchise, because he completely drove the Pirates franchise into the ground. I find myself angrier at JK Rowling and the producers for this mess. Ugh.
Photos courtesy of Getty, WENN.