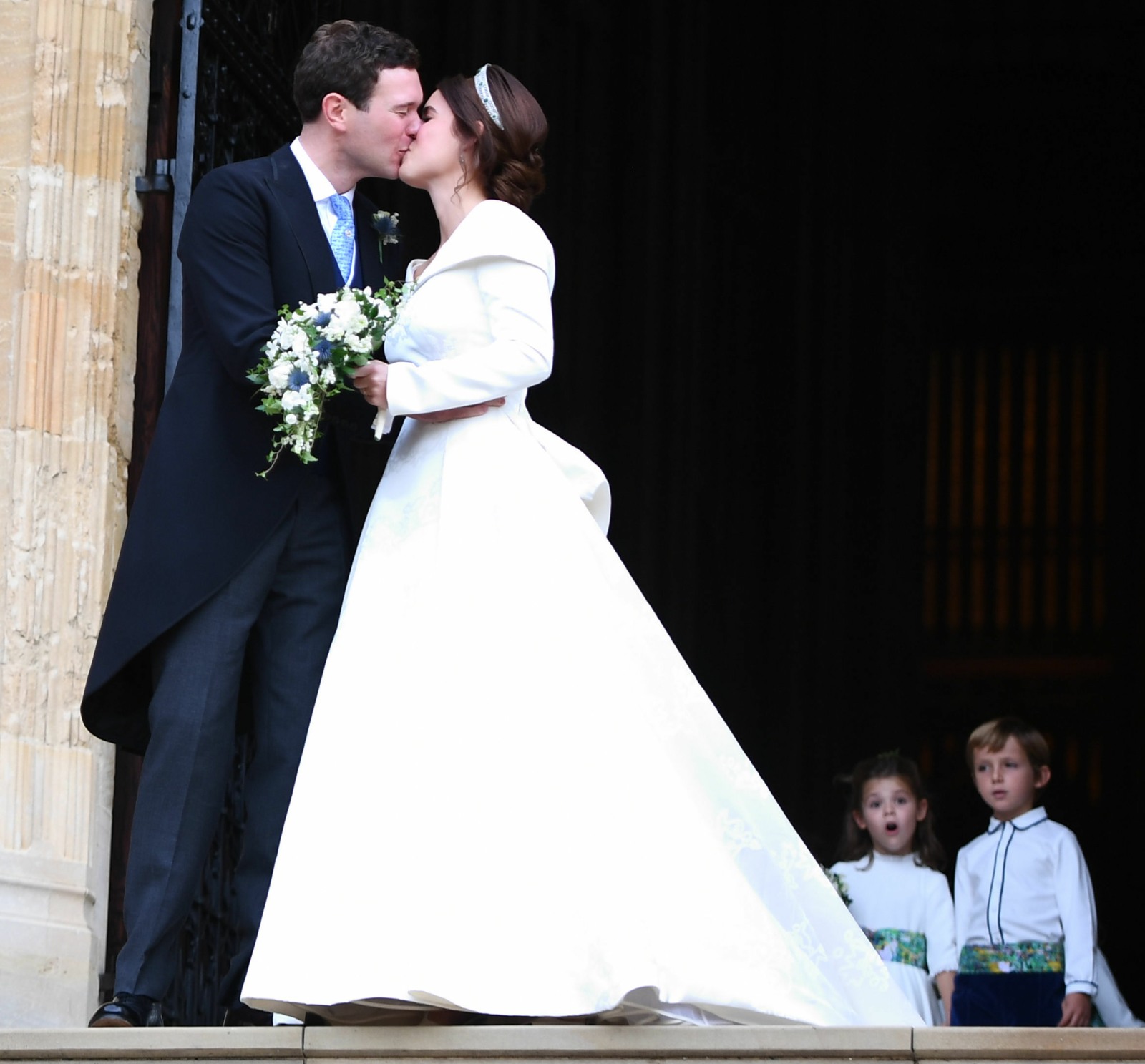 Here's a catch-up post for Princess Eugenie's wedding, with lots of photos which came in later in the morning/afternoon. Overall, I think Eugenie and Jack Brooksbank executed their wedding very well – doing it in Windsor was the best choice (and apparently the only choice, according to the Queen's insistence), and the autumnal theme to everything was unusual and special. We get so many summer weddings, it was nice to see darker, richer colors and different kinds of flower arrangements and such. The service itself was just a tad too long, but I get it. I'm using a lot of "kiss on the church steps" photos, and here's the video:
Here's a good video of just some bare-bones highlights: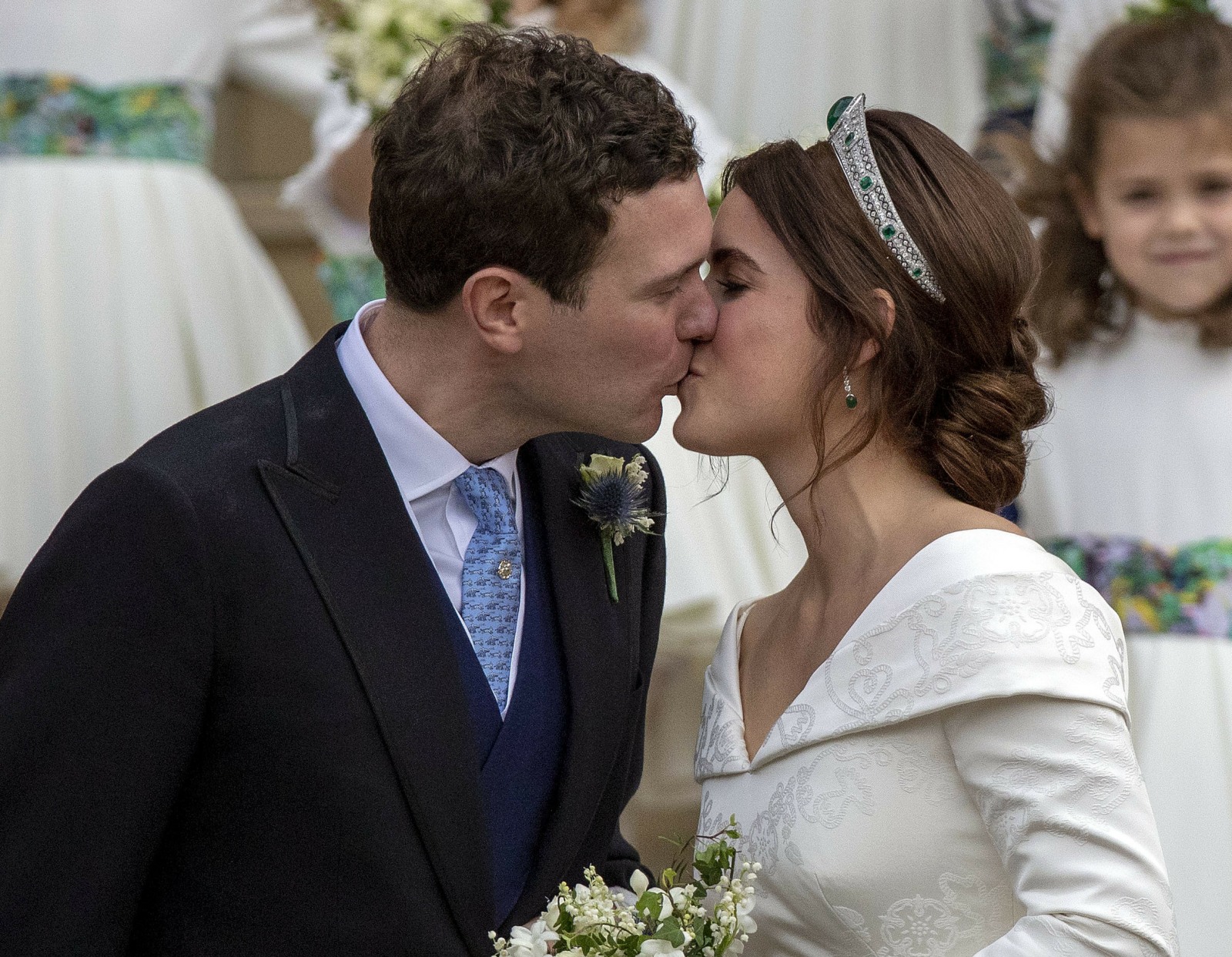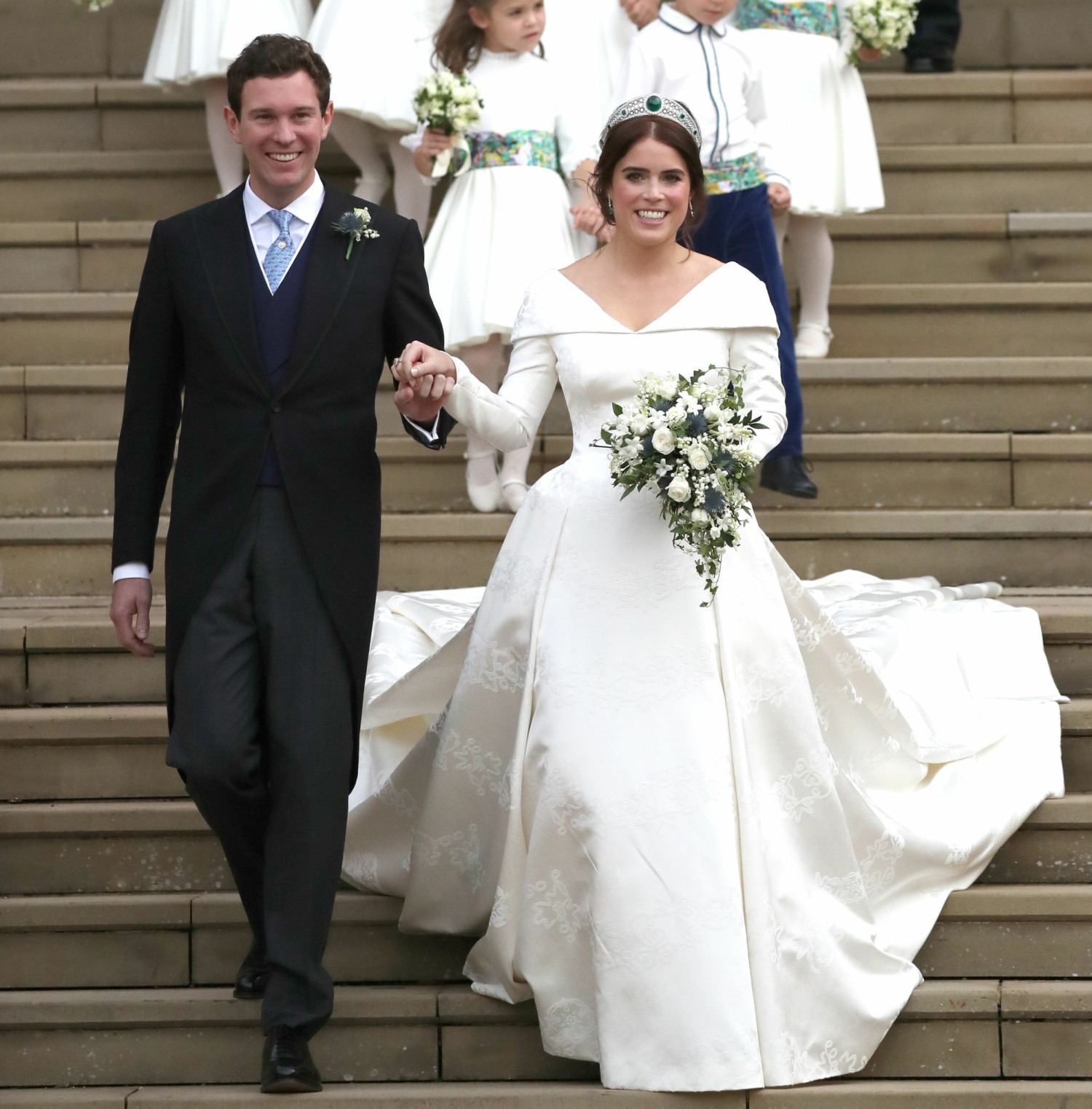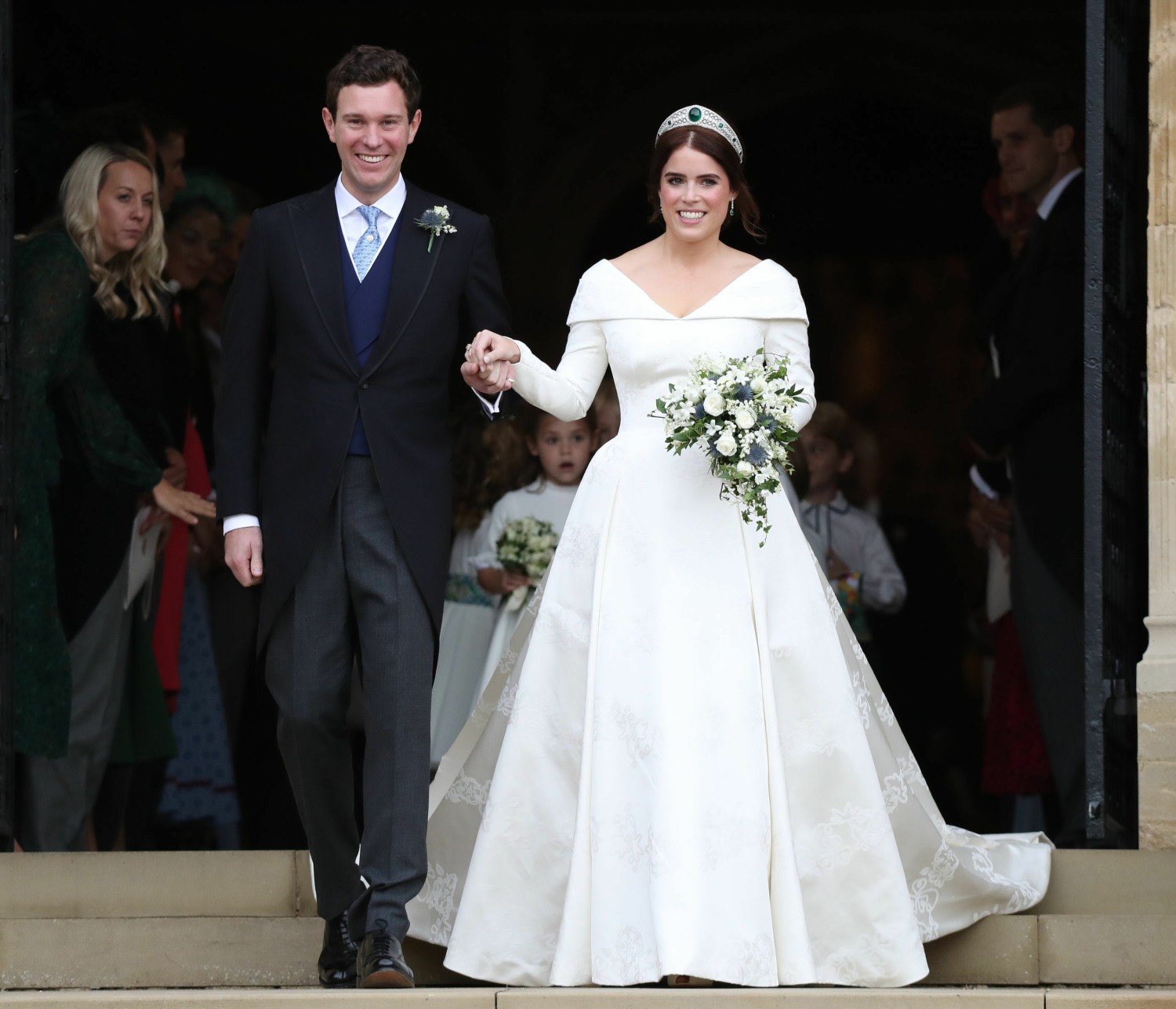 Here's the royal reaction to Eugenie's dress and walk down the aisle: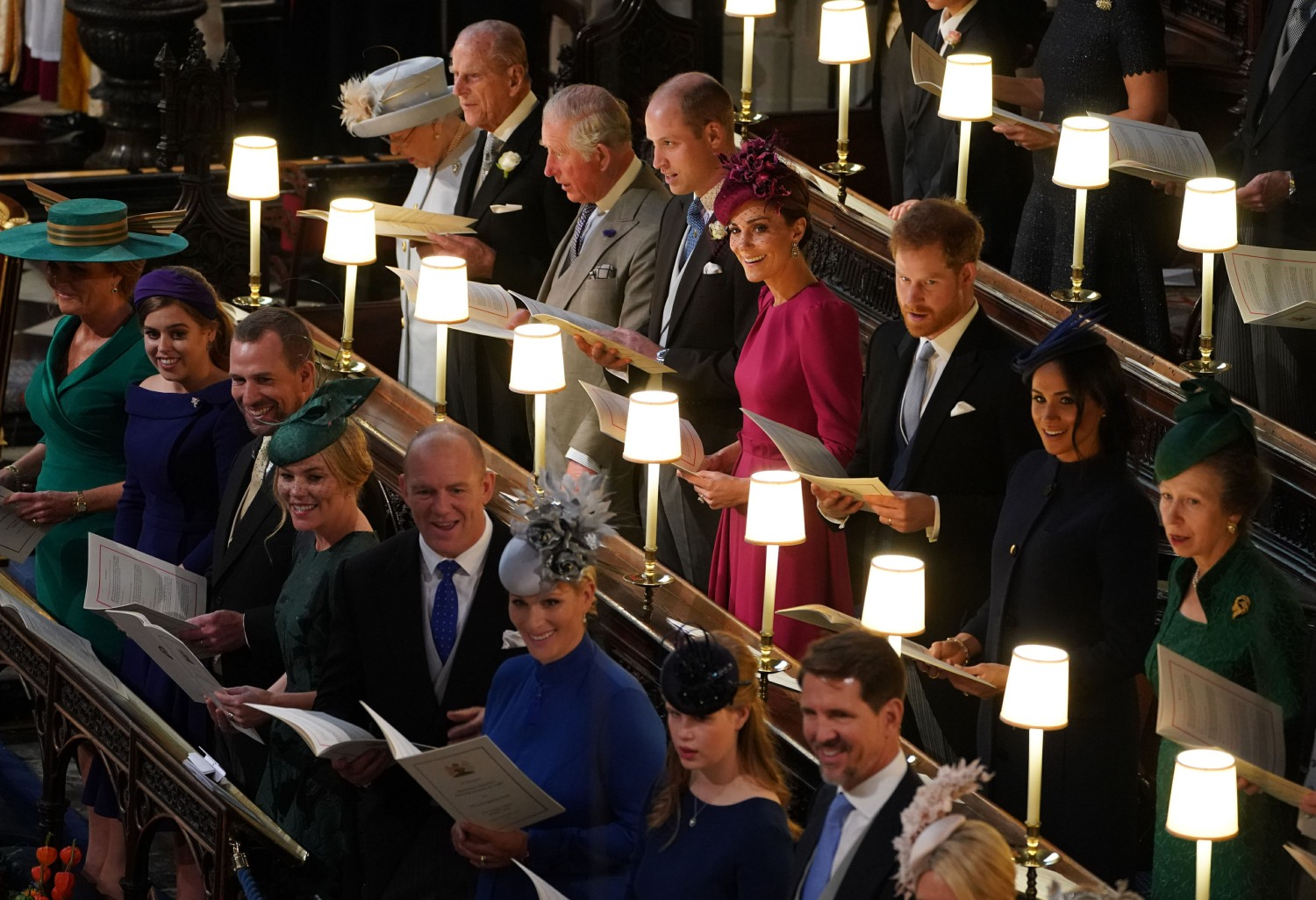 This wedding seemed to put Eugenie's royal contemporaries in a romantic mood. Prince Harry and Duchess Meghan were making eyes at each other all the time, and they were rubbing each other's backs. I said earlier that I was possibly getting a pregnant vibe from Meghan. I'm still feeling that.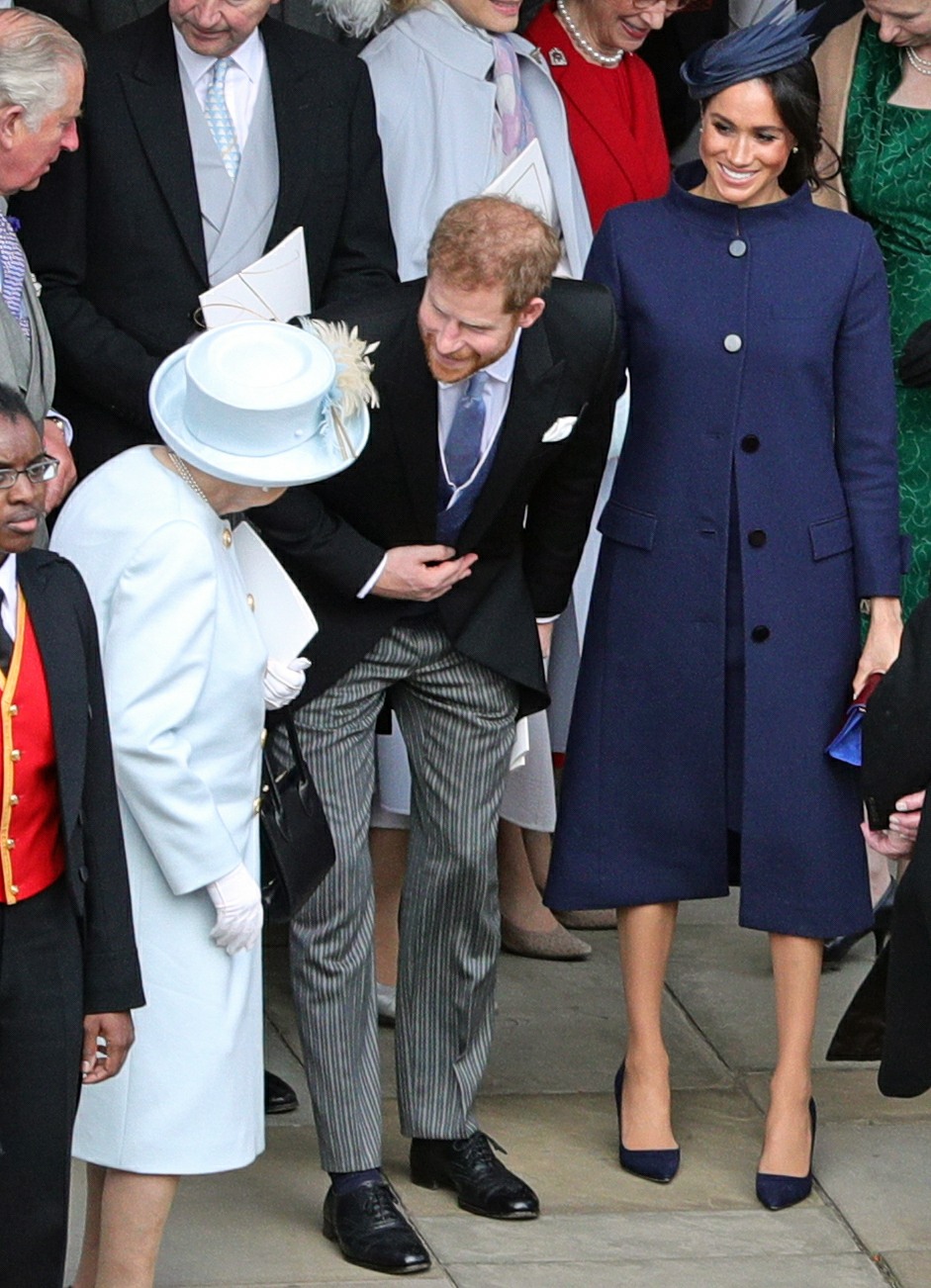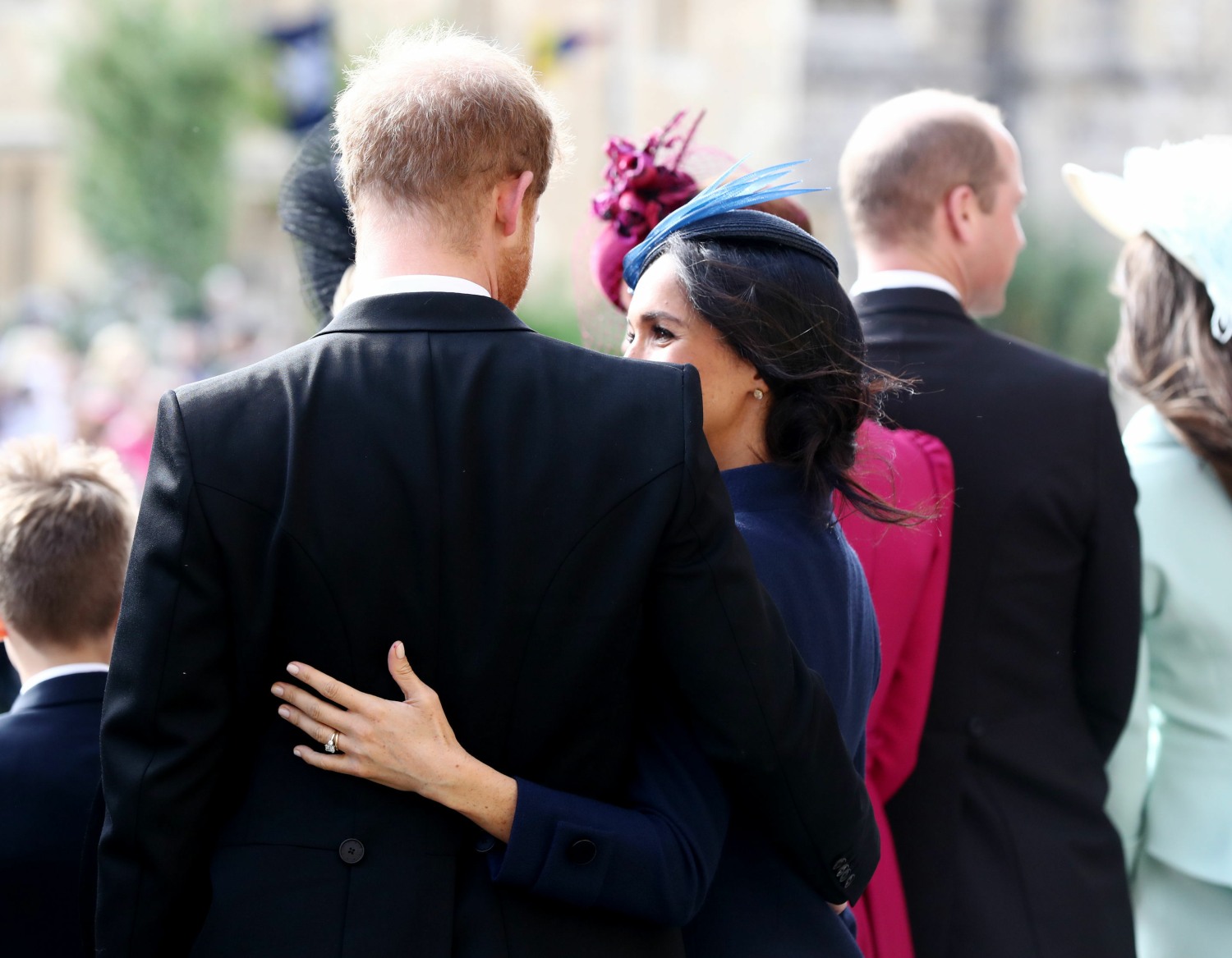 Duchess Kate and William were even showing some PDA. It was definitely… notable. At one point, Will and Kate held hands, then he moved his hand and Kate kept her hand on his upper thigh. She's ready for a fourth baby!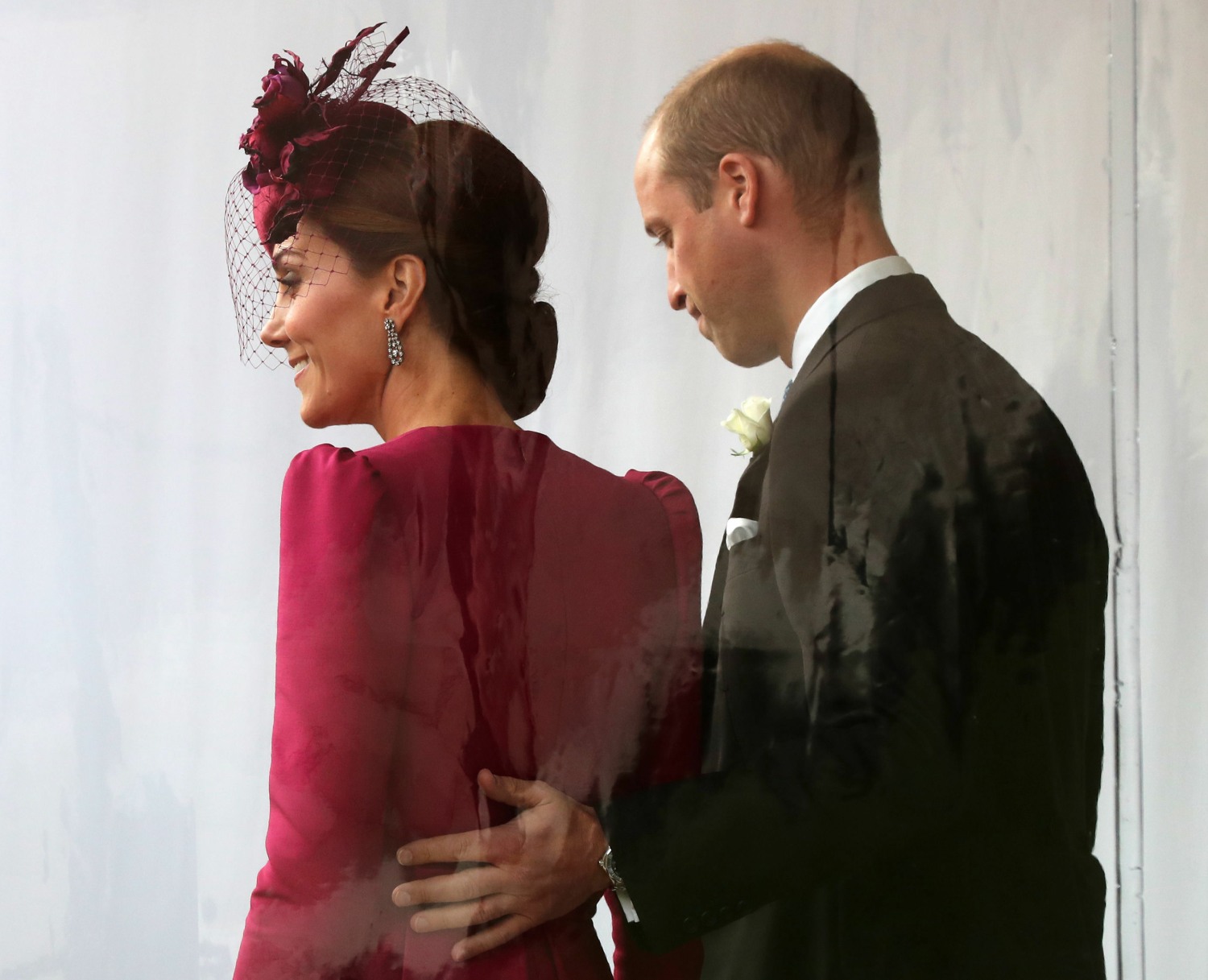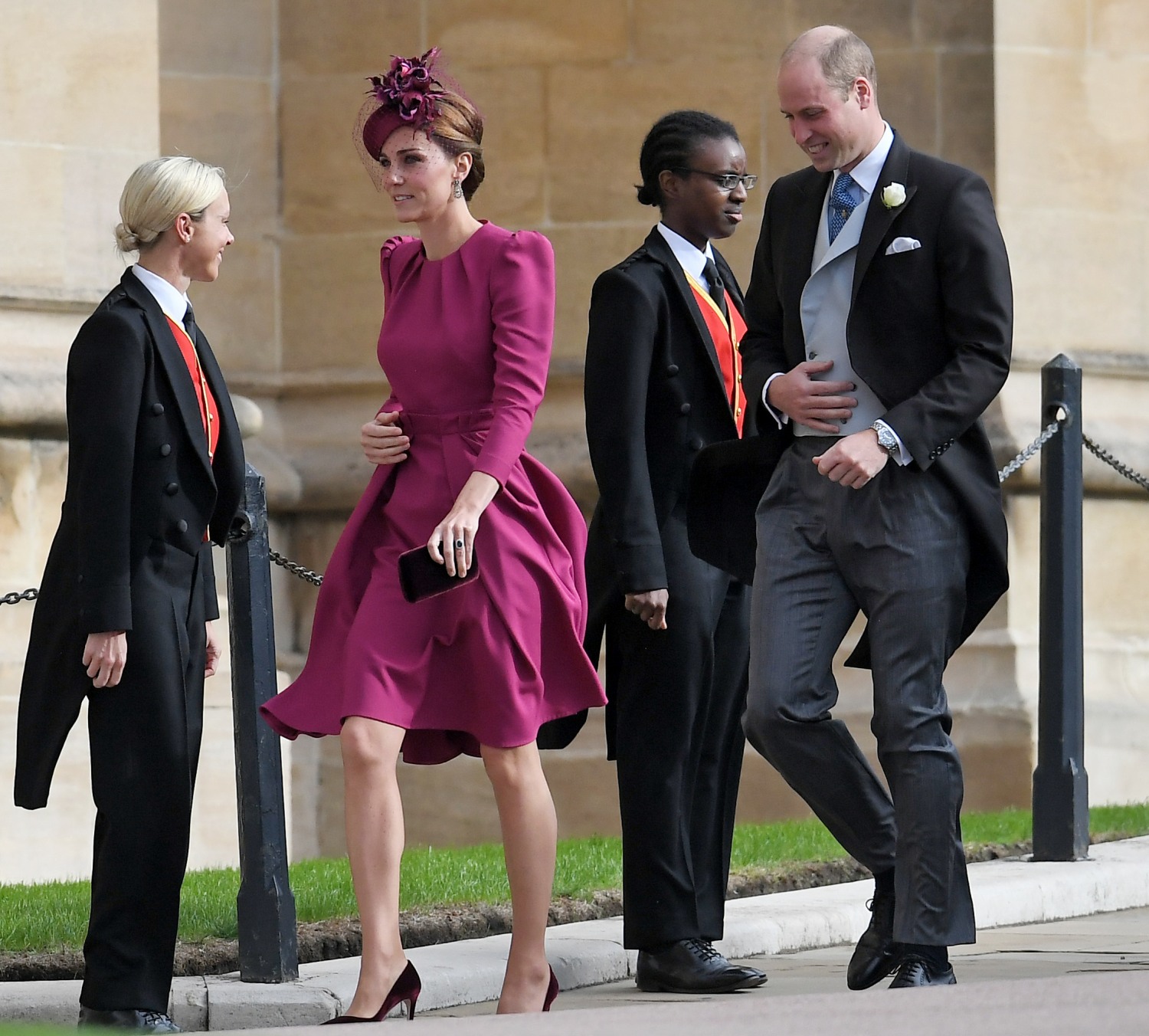 Photos courtesy of Avalon Red.