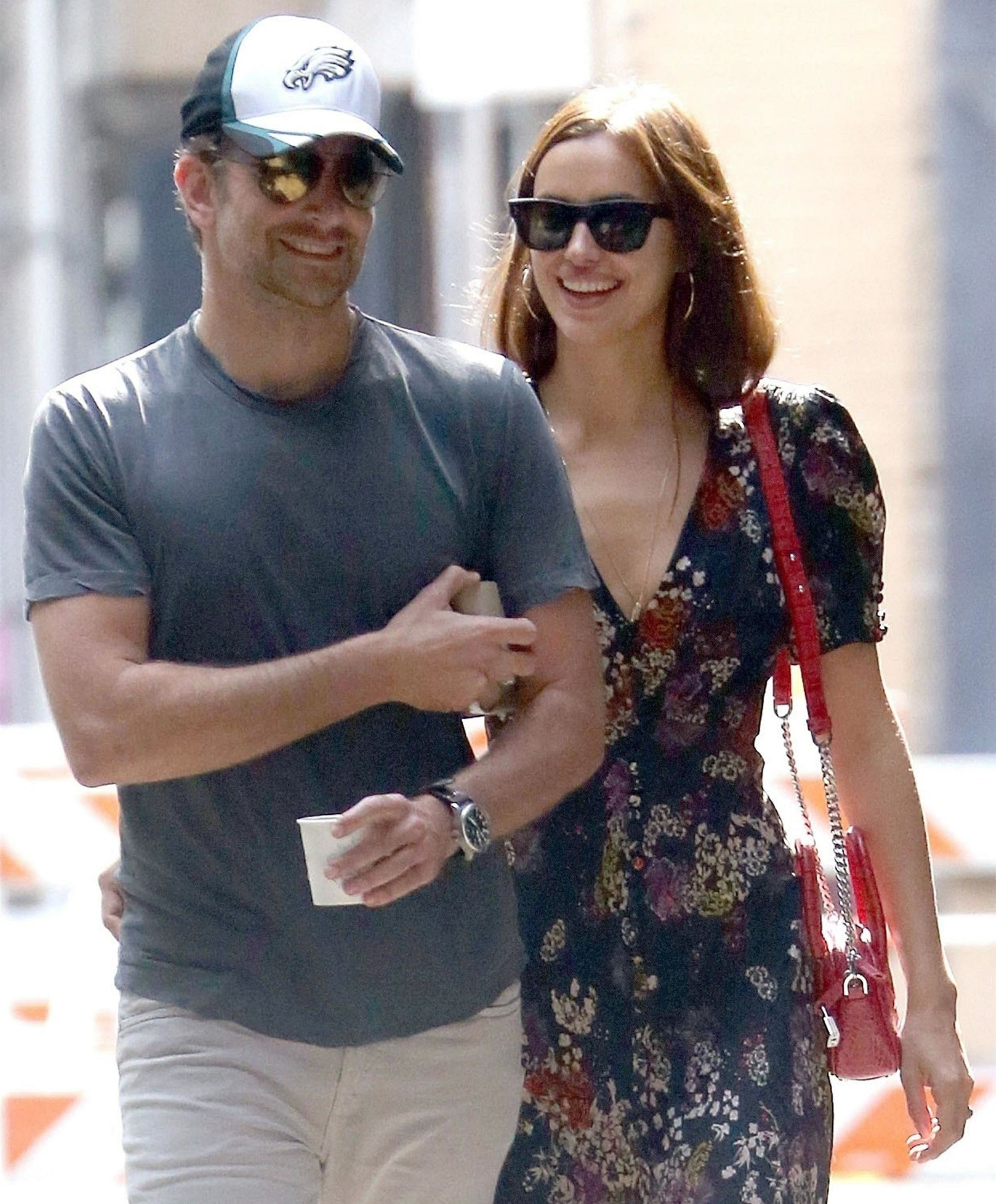 Just in time for Bradley Cooper's giant Oscar campaign for A Star Is Born, he's been stepping out quite regularly with his girlfriend Irina Shayk and their daughter Lea. As I've said before, it's one of the tried-and-true Oscar campaign strategies these days and it doesn't bother me, because most actors do it. I don't doubt that B-Coop adores his little family, but there's a performative nature to his adoration. But you know what else sells? Drama. So with every happy-family photo, there is a corresponding story about how Irina and Bradley seem "miserable" these days.
What's going on with Bradley Cooper and Irina Shayk? After Page Six reported that the pair were spotted looking sulky during dinner at Masa in the Time Warner Center, a source told us, "They are miserable together. They have been for months. He doesn't drink and is into spirituality. She wants to go out." The source added, "She went to Ibiza by her herself for a party that [celebrity photographers Mert Alas and Marcus Piggott] threw."

The source said that the bad-romance buzz has been swirling around the couple "in that big Russian model community." (Shayk's from Yemanzhelinsk.) A different source who saw the couple at Masa this week told us, "They were not looking happy … They barely spoke to each other at the start of the meal. Halfway through, she started looking off to the side and he was moody."

But yet another source familiar with the stars insisted any talk of misery is "not true." Indeed, the couple seemed to have cheered up since their sulky Masa meal by Thursday afternoon. They were seen at Sant Ambroeus downtown: "They looked cozy and happy," a spy said. Another source close to the supermodel said she "is concentrating on her Kooples collaboration and being happy back in New York."

Either way, despite the rumors of trouble in paradise — perhaps Cooper's just been a bit crabby. Said a source, "He hates doing press, so he's been a bit of a pill. He did not like that New York Times profile on him at all."
Part of me thinks that Bradley Cooper will never truly be happy. He's just one of those people – moody, full of ennui and secrets, never content, always with an air of misery. Maybe that's what makes him good at his job but a terrible person in a romantic relationship. I mean, there's a reason why he didn't work out, long-term, with Renee Zellweger and Zoe Saldana, and why they both seemed to brighten up considerably after the breakups. Bradley is a miserable bastard, a dark and moody curmudgeon. Also: I would love to know ALL THE TEA about Irina and Bradley from "that big Russian model community." You know the Russians know all of it.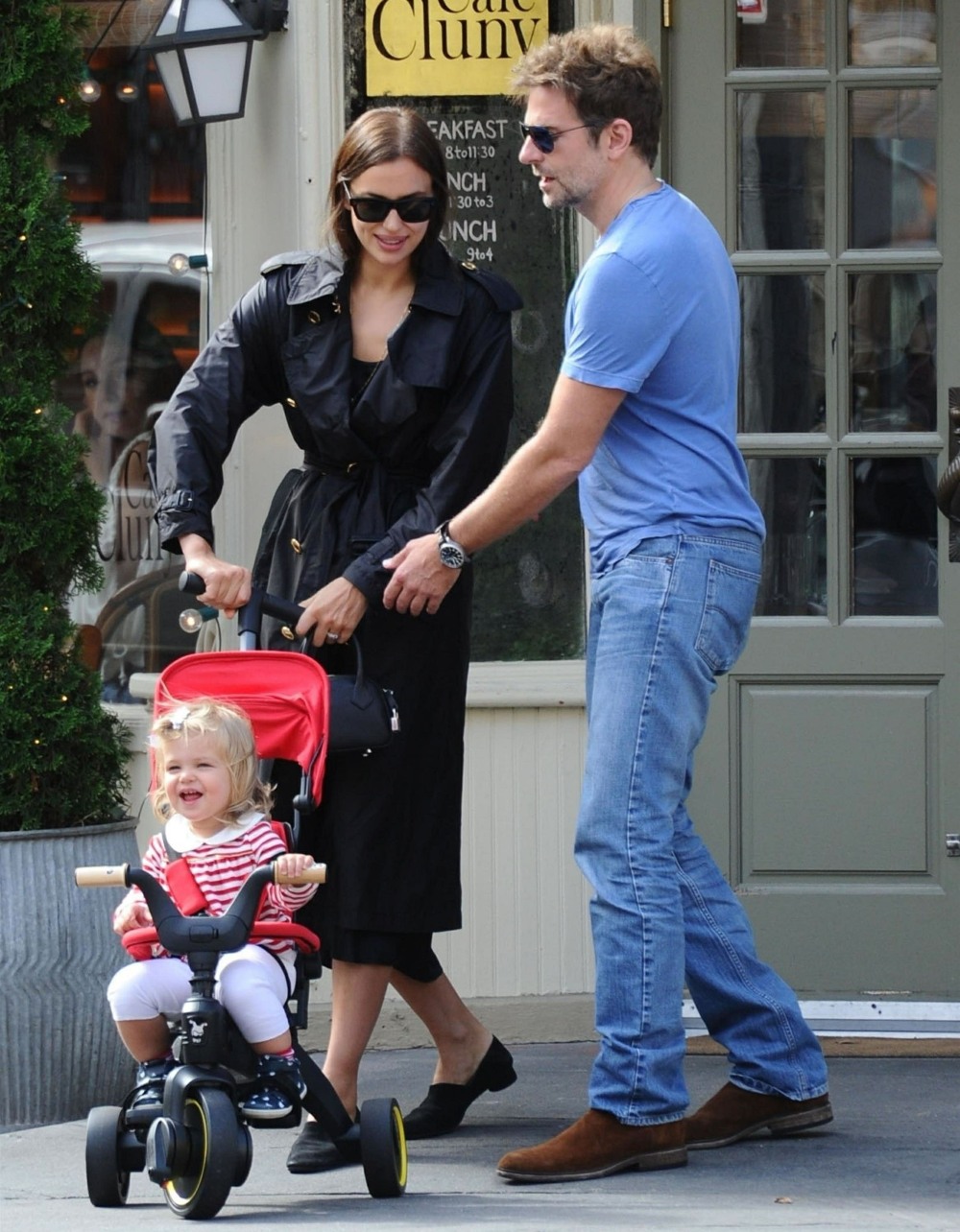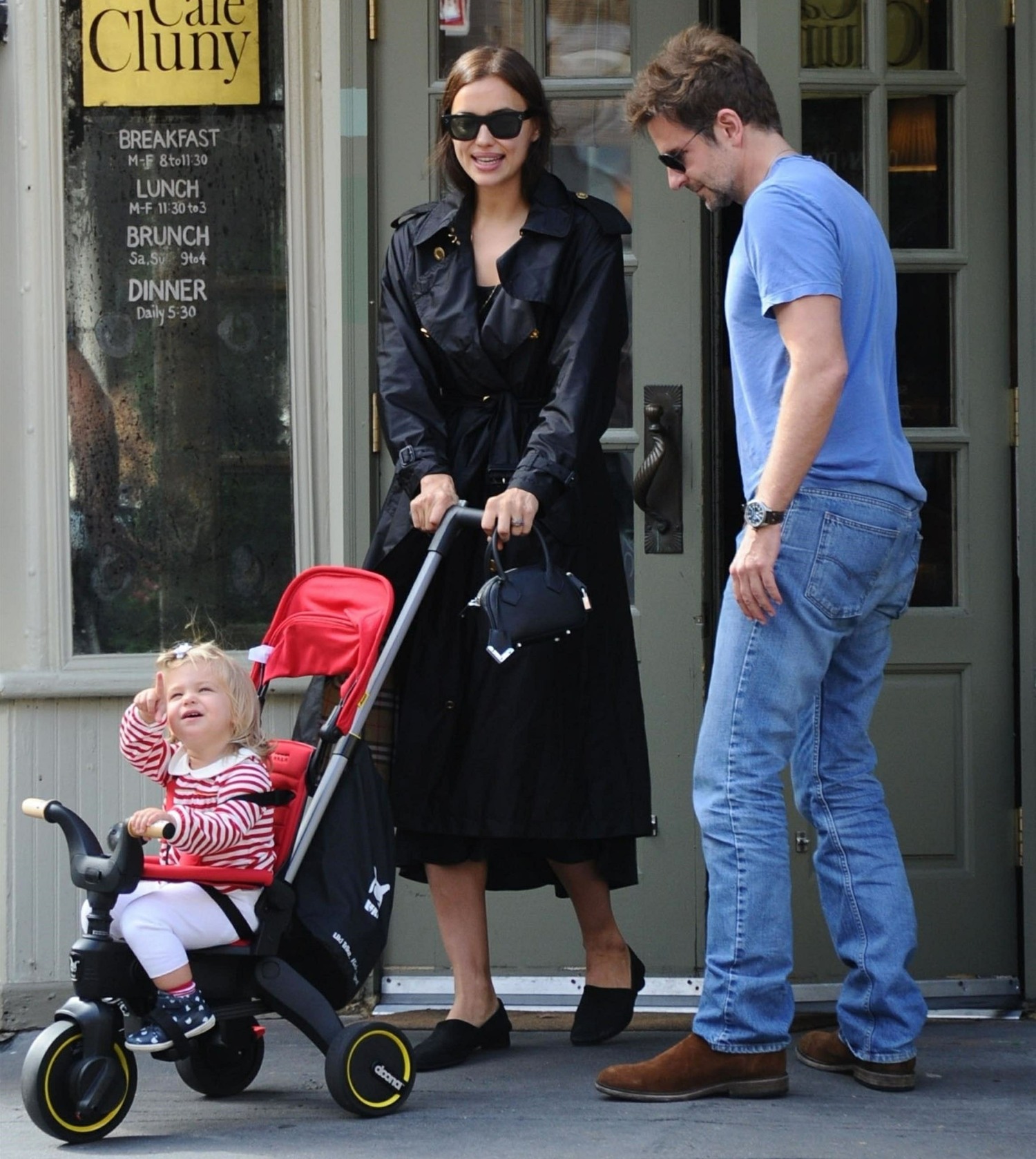 Photos courtesy of Backgrid and WENN.