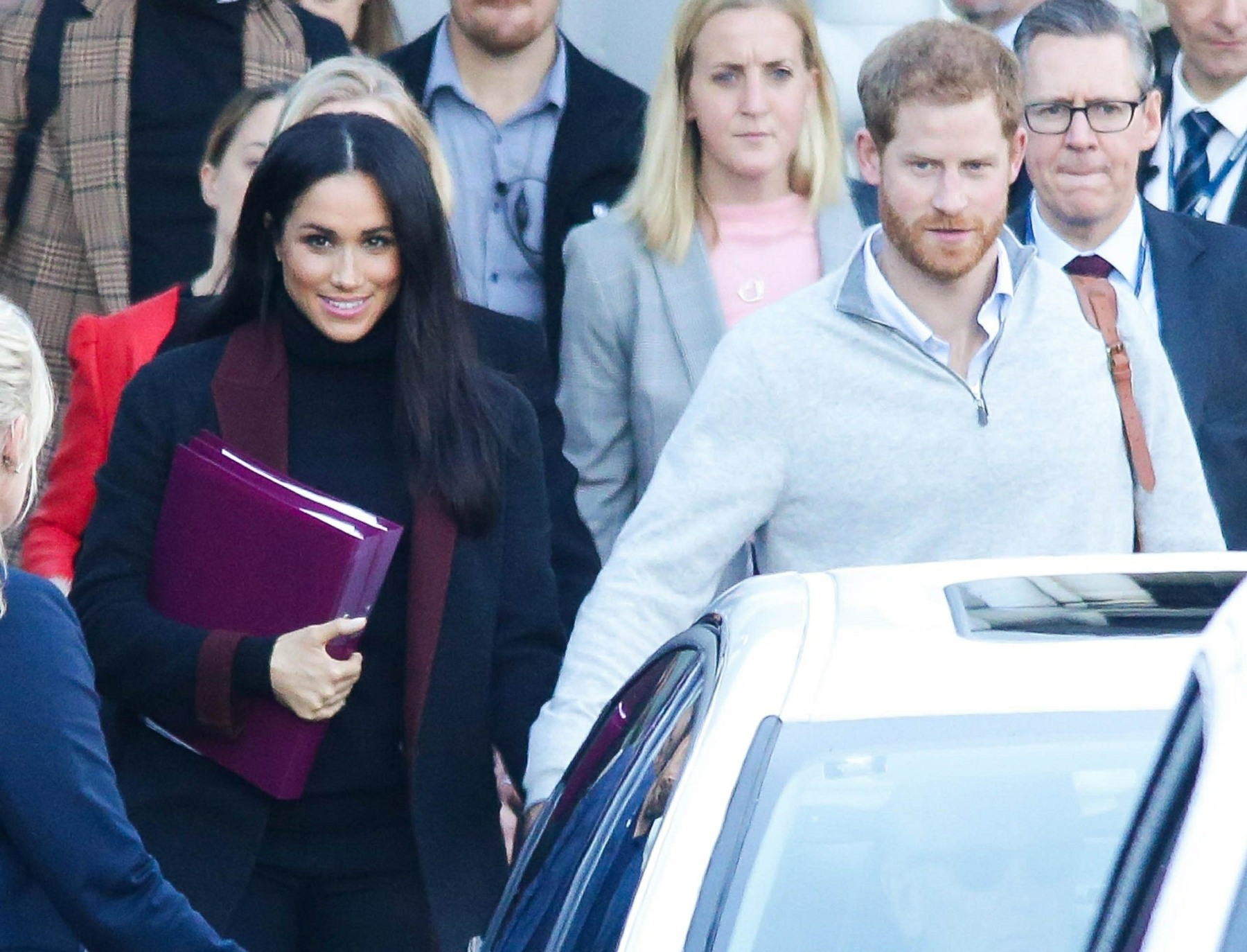 Here are some photos of the Duke and Duchess of Sussex arriving in Sydney last night/early morning/I don't know what time zone to use. These photos caused a stir because yes, they were the first sighting/appearance of Meghan and Harry on Australia soil, AND because they were the newest images anyone had of Meghan and Harry just hours before they confirmed they were expecting. Meghan made a point of clutching a large binder to her body. Some think she was trying to hide her bump, but I think she was probably just doing some last-minute reviewing of all the stuff she and Harry have signed up for during this tour.
Meghan and Harry's first official appearance for their tour is tomorrow, Tuesday. The next 16 days will be full of 76 different events and engagements in Australia, New Zealand, Tonga and Fiji. Before the pregnancy announcement, the big question was this: will Meghan wear 76 different looks? Of course not. People Magazine says that Meghan has probably packed 30-35 ensembles in total, and she and her part-time stylist Jessica Mulroney will have mapped out the entire style story for weeks ahead of time. Meghan will likely need so many different kinds of looks too – she'll need athletic-looking clothes, super-casual-wear, appropriate daytime looks, cocktail dresses and evening gowns, and she will have had some stuff made specifically to accommodate her growing bump. She'll probably mix in some Australian and New Zealand designers too, especially with jewelry and handbags, I would imagine.
Just thinking about all of that packing and luggage is enough to make me breathe into a paper bag, so imagine how nervous Meghan is, especially considering she has to do all of this while she's three months pregnant. Is it a surprise then that she's apparently meeting up with her BFF/stylist Jessica Mulroney in Sydney?
The Duchess of Sussex will be taking her best friend and stylist Jessica Mulroney with her on her tour of Australia this month, it has been reported. Jessica and her husband Ben are expected to fly from Toronto to Sydney to join Harry and Meghan in an 'unofficial' capacity – meaning they will pay their own expenses.

Meghan and Prince Harry are embarking on a 16-day tour of Australia, Fiji, Tonga and New Zealand which begins on Tuesday at the Sydney Opera House. The Duchess will have to change outfits up to three times a day while away, and may turn to Jessica for help, reports the Times. The couple will also be joined by an entourage of up to 10 staff on their first major overseas tour since tying the knot in May.
This bugs me, and you know me, I'm a Meg Defender. I'm happy for Meghan and I don't begrudge her for wanting someone she knows and trusts, which is what the Daily Mail is saying retroactively too – they say Jessica is along to offer Meghan general support too, not just stylist support. But I'll say this: royal women just need to get over this whole "let's get my BFF to act as stylist" and hire professional and appropriate stylists/dressers full-time. This was a problem with the Duchess of Cambridge too – she thought she could do it herself, she thought getting her mom's advice was enough, and then she thought it would be fine to use her unstylish assistant as a stylist. JUST HIRE SOMEONE. Clothing is important. The visual is important, especially for a royal woman. Hire someone London-based and willing to travel and put them on staff full-time. Don't expect your BFF to pay her own way to Australia just to offer some stylist and moral support.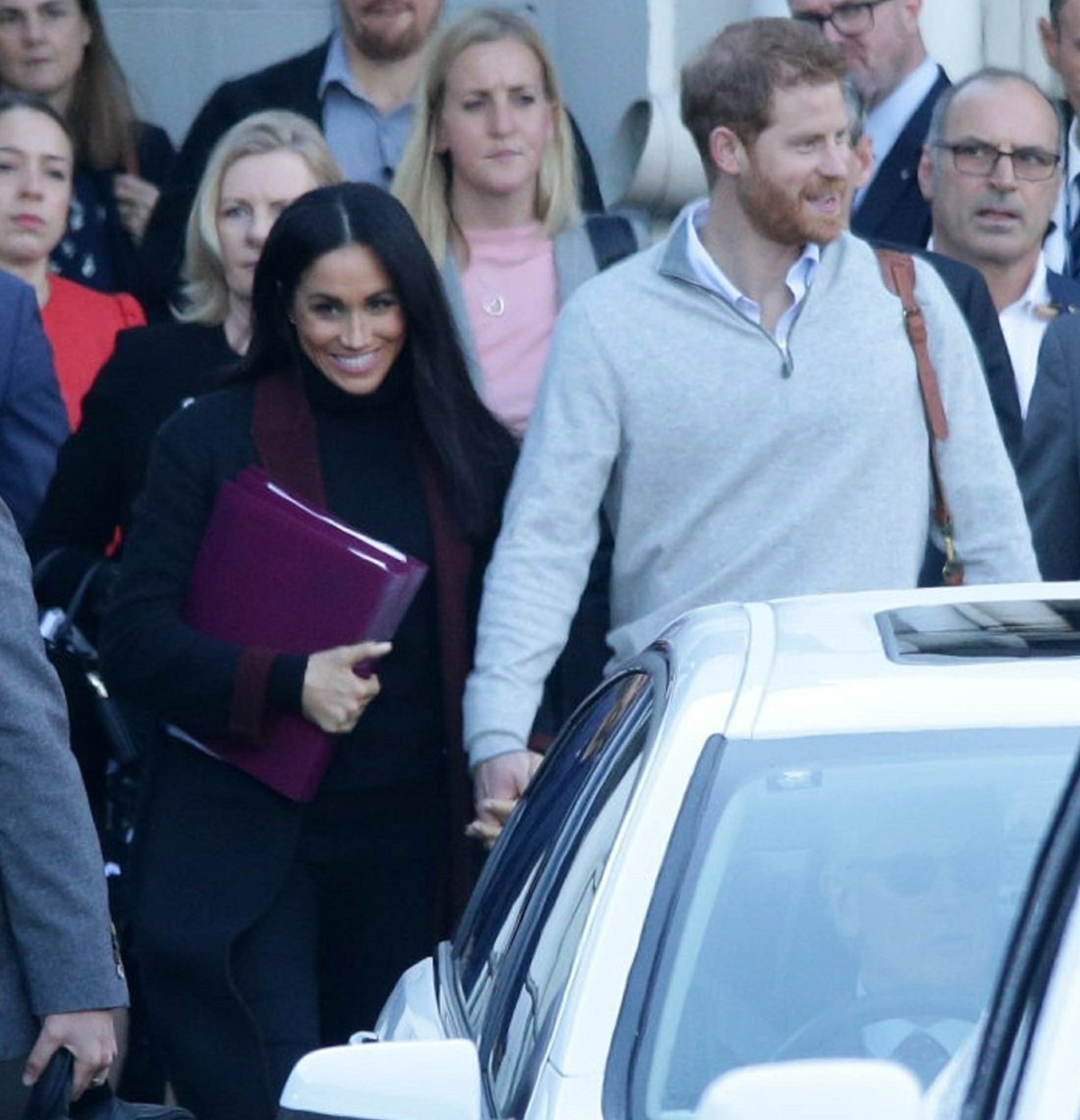 Photos courtesy of Backgrid.