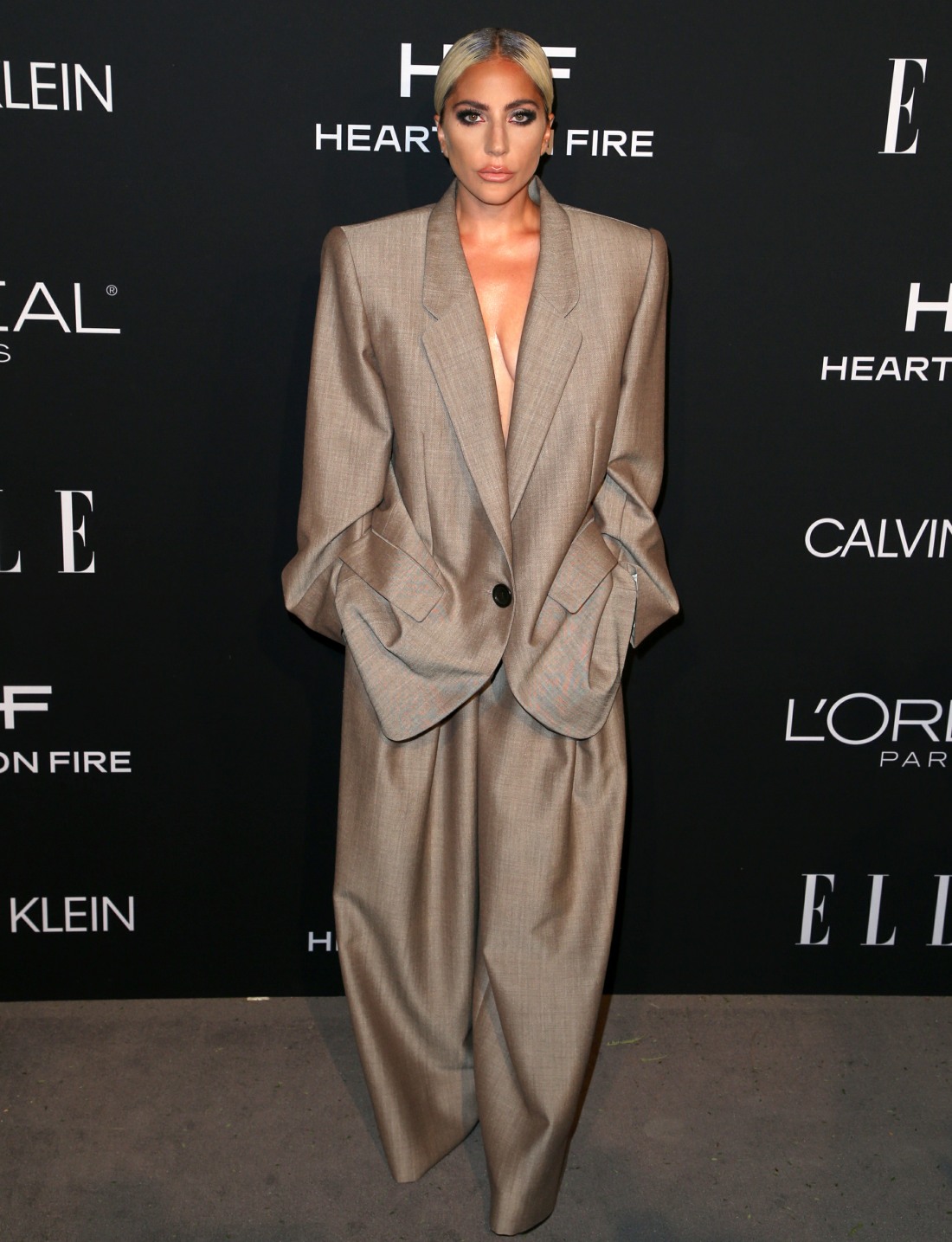 This job warps me, I know. I constantly mistake certain people for other people, and I've always considered myself someone who is good with faces. But I truly and honestly thought I was looking at photos of Kim Kardashian here. I've never noticed this before: Lady Gaga, forever a shape-shifter, is perfectly capable of giving me strong Kardashian vibes. Who knew? Lady Gaga attended the big Elle Magazine event for "Women In Hollywood." The annual event – for Elle's WIH issue – is always well-attended, and many of the women with Elle covers attended. Lady Gaga wore an oversized Marc Jacobs suit and styled herself to look like Kim Kardashian. Gaga = The Missing Kardashian.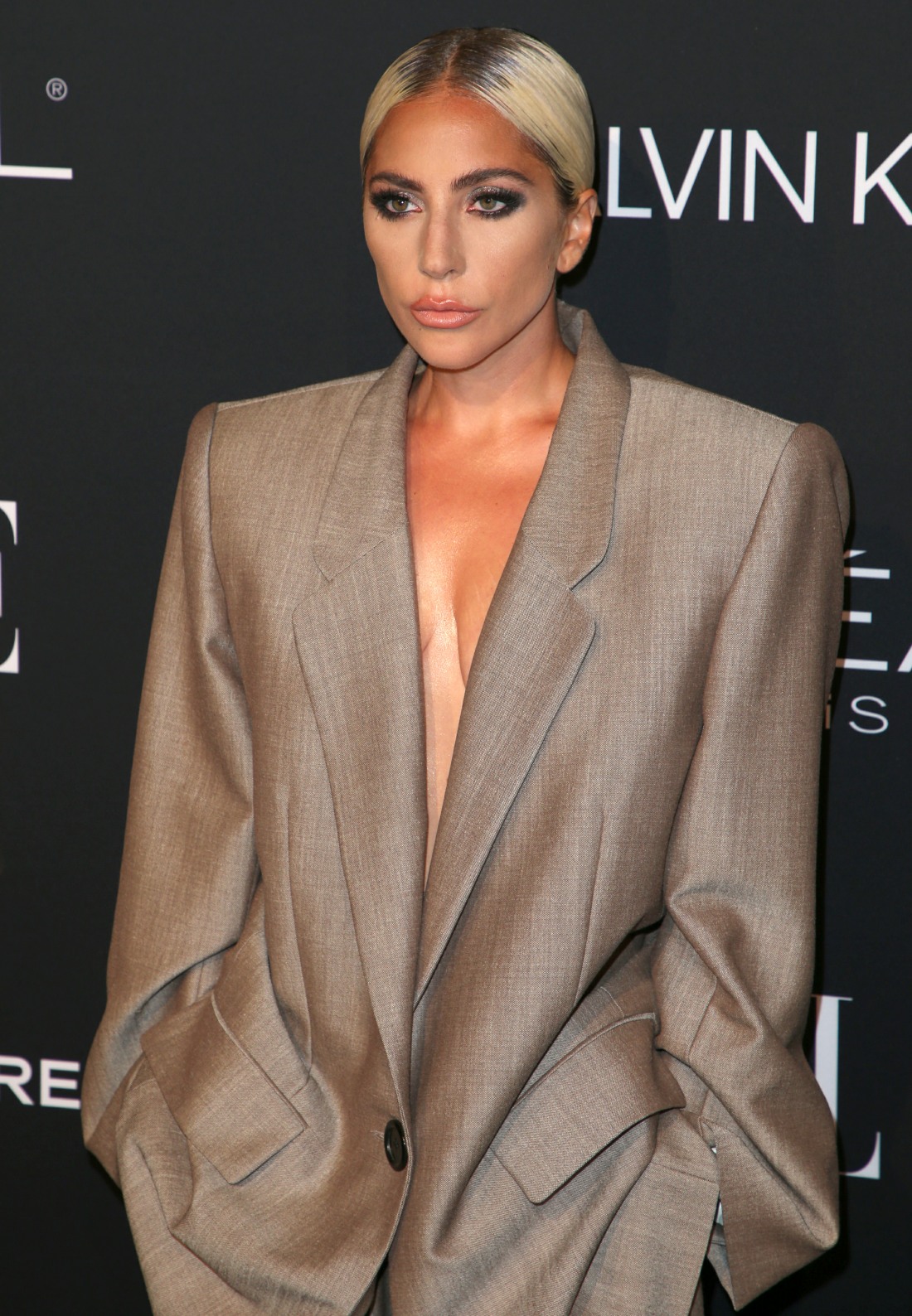 Here's Charlize Theron in Dior. The outfit is just okay to me, but I don't like her styling here.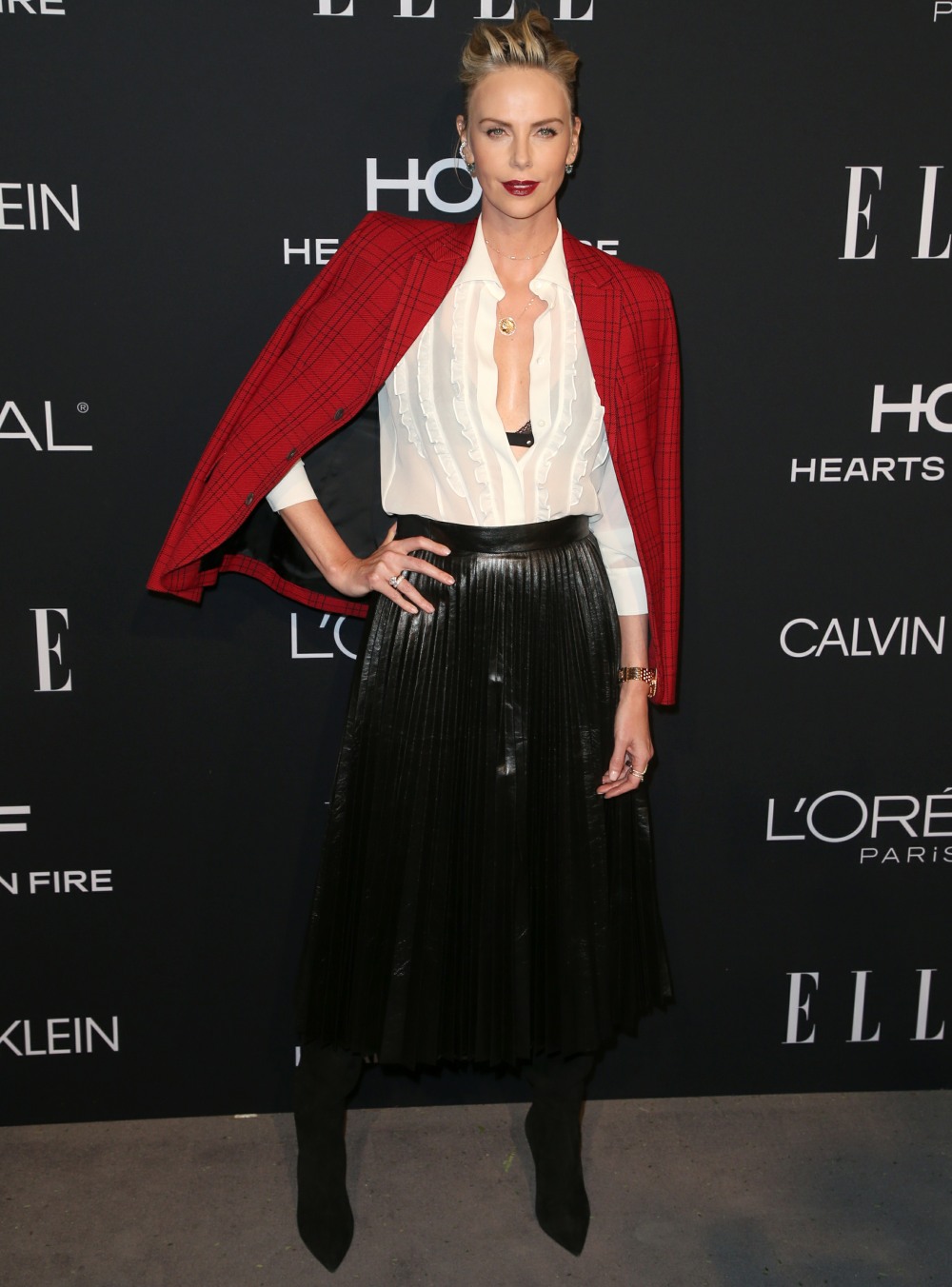 Mindy Kaling in blue velvet. This is a bad dress, Mindy!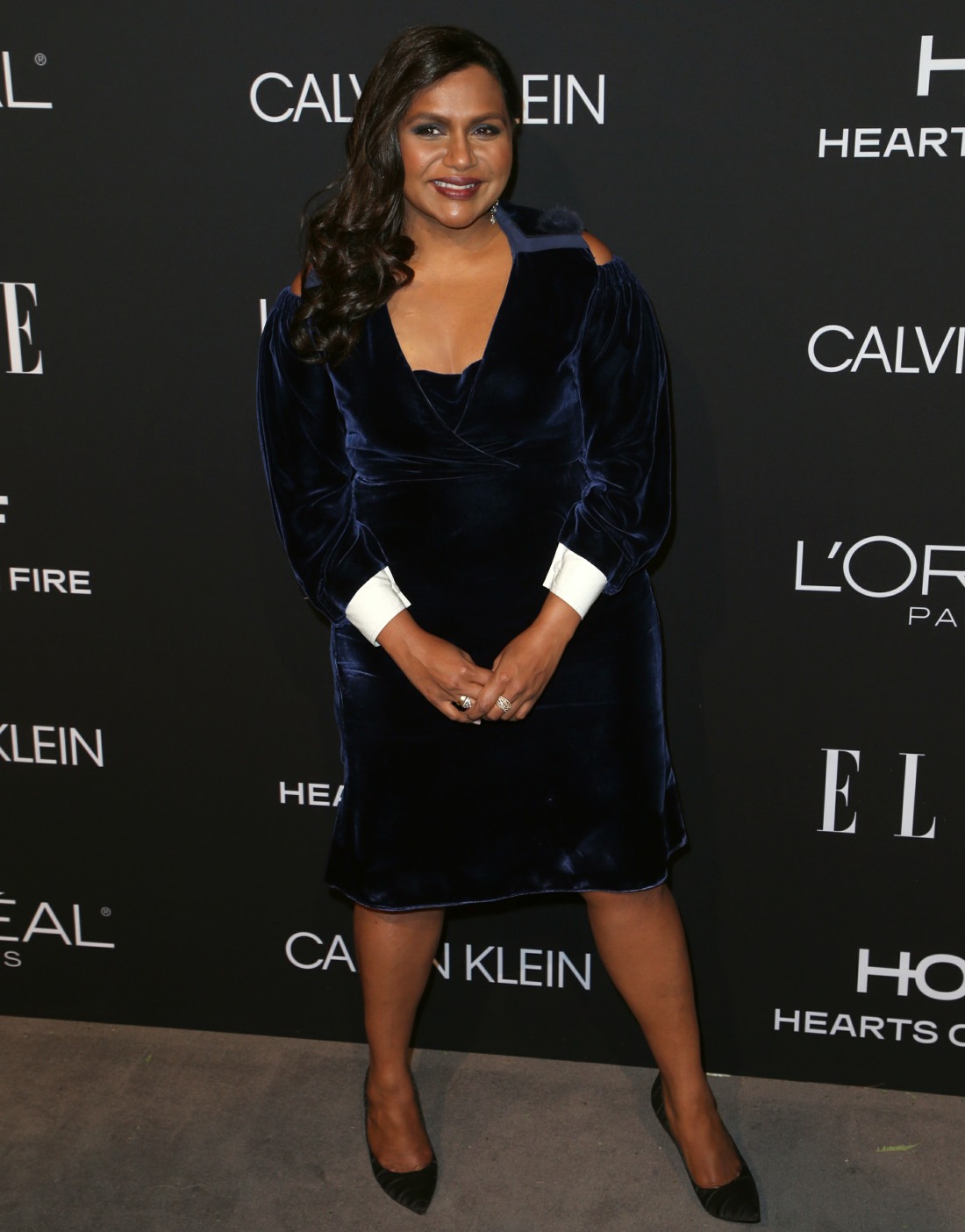 Keira Knightley in Prada. This is cute, surprisingly.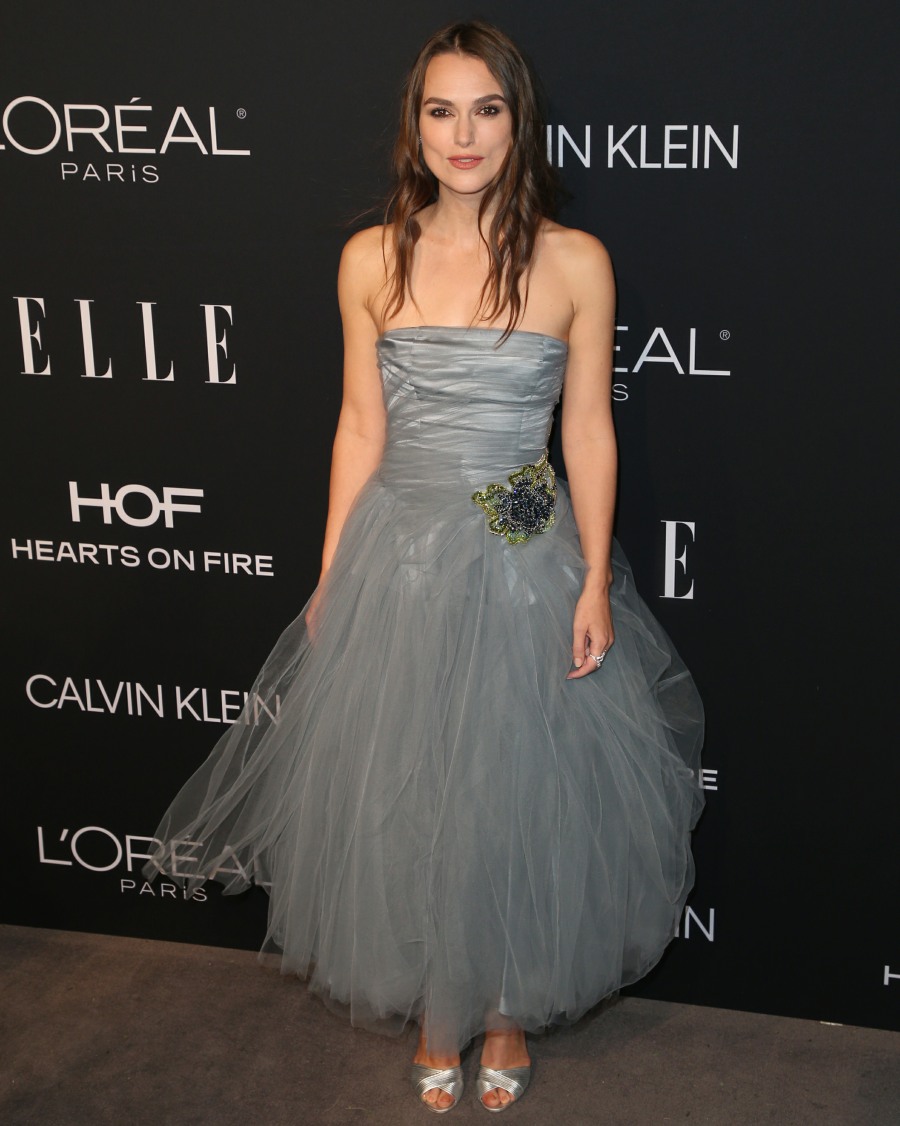 Laverne Cox, looking beautiful.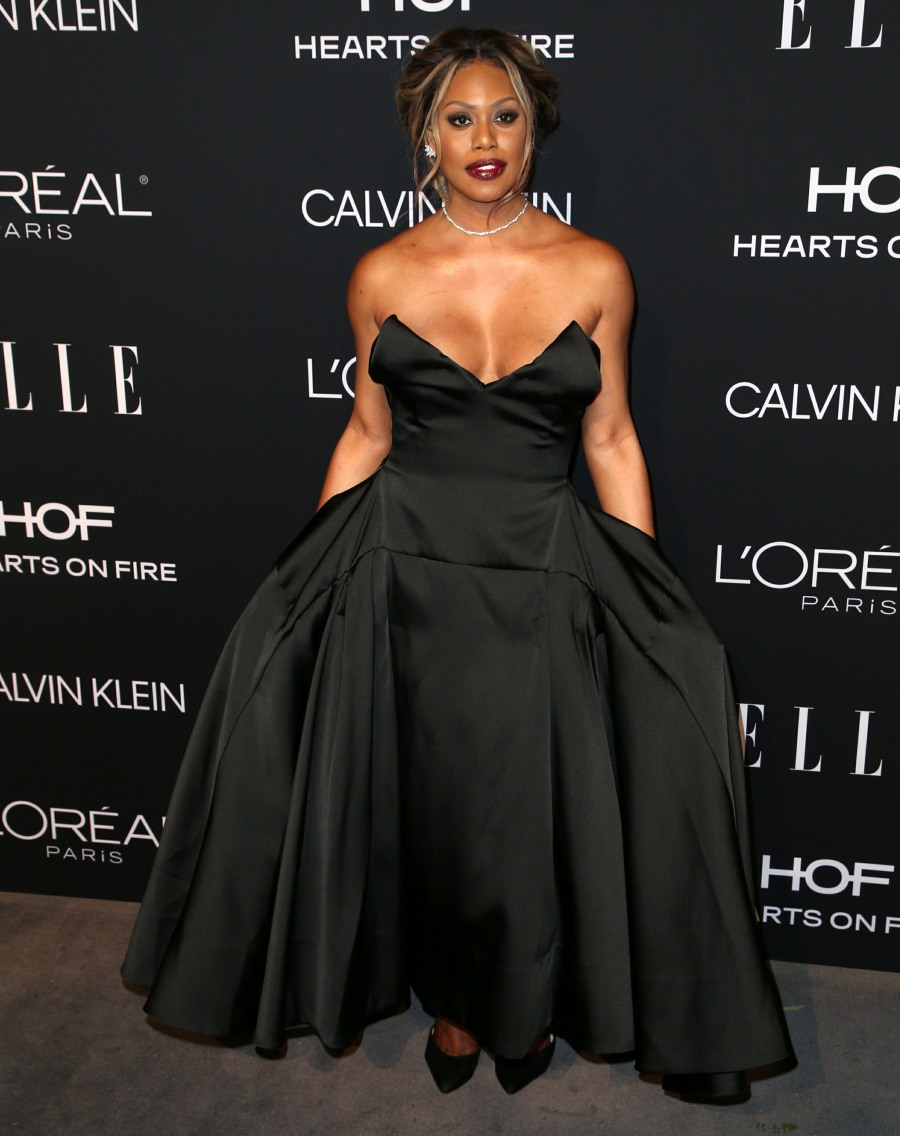 Chloe Moretz in a very odd dress, but I actually like that she wore something a bit different.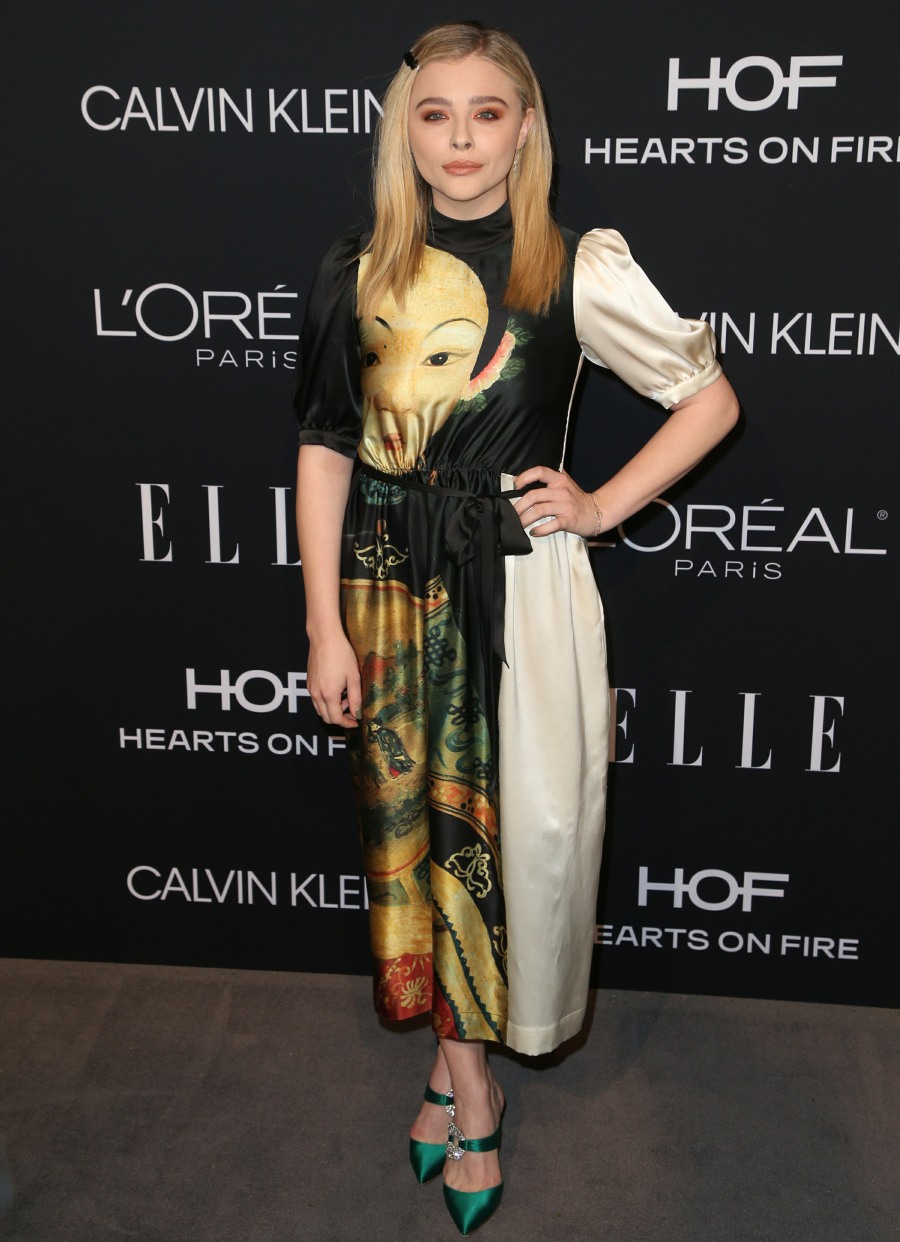 Sarah Paulson in Calvin Klein, with absolutely terrible hair. Her hair ALWAYS ruins her look.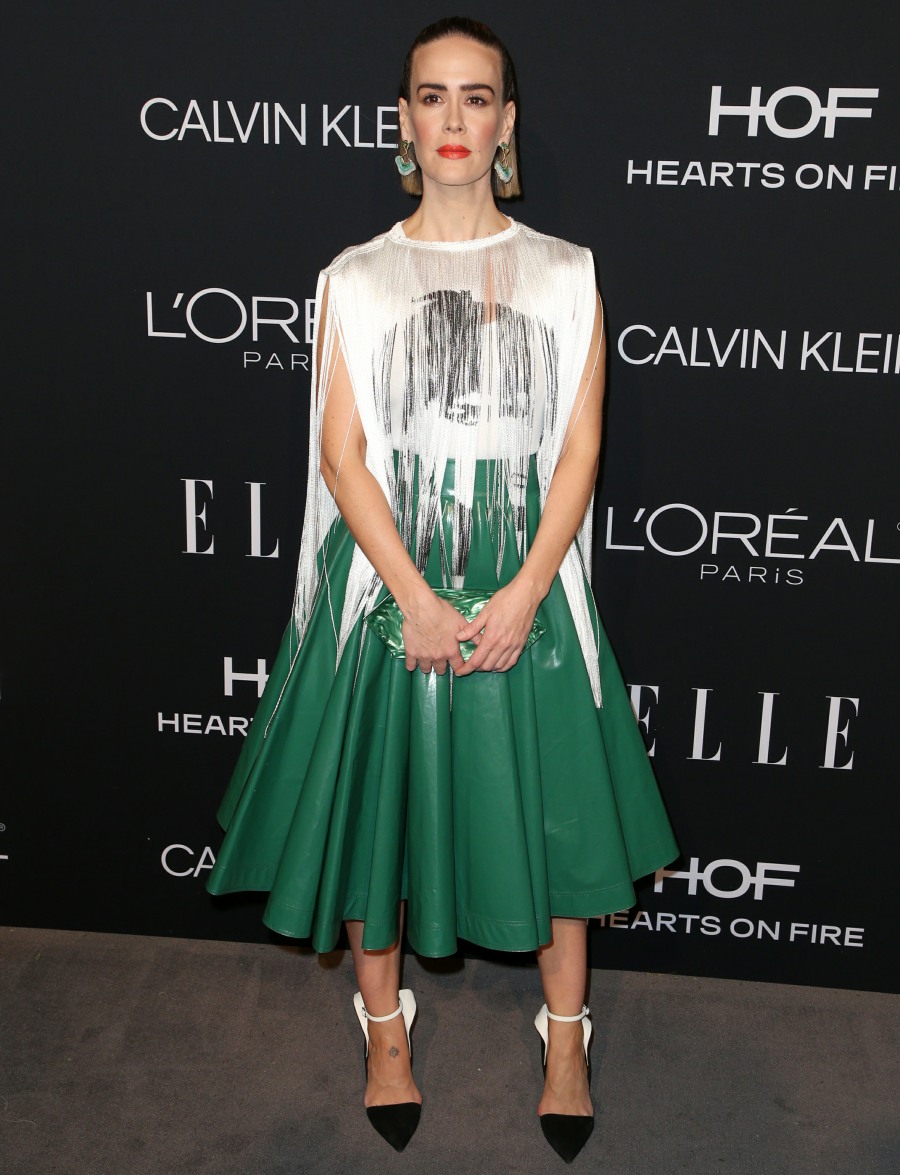 Mia Farrow wore Calvin Klein and attended the event with her son Ronan.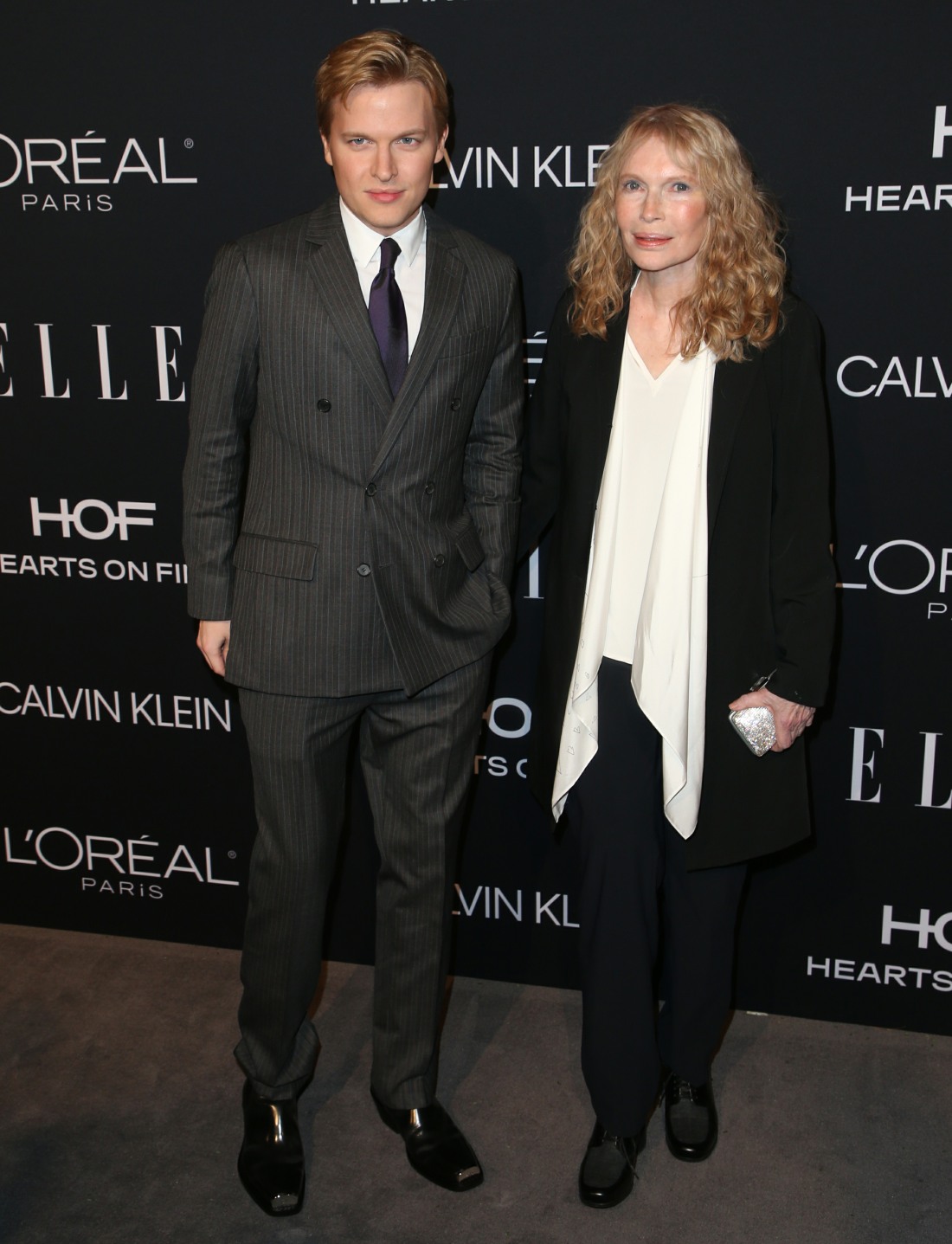 Photos courtesy of WENN.