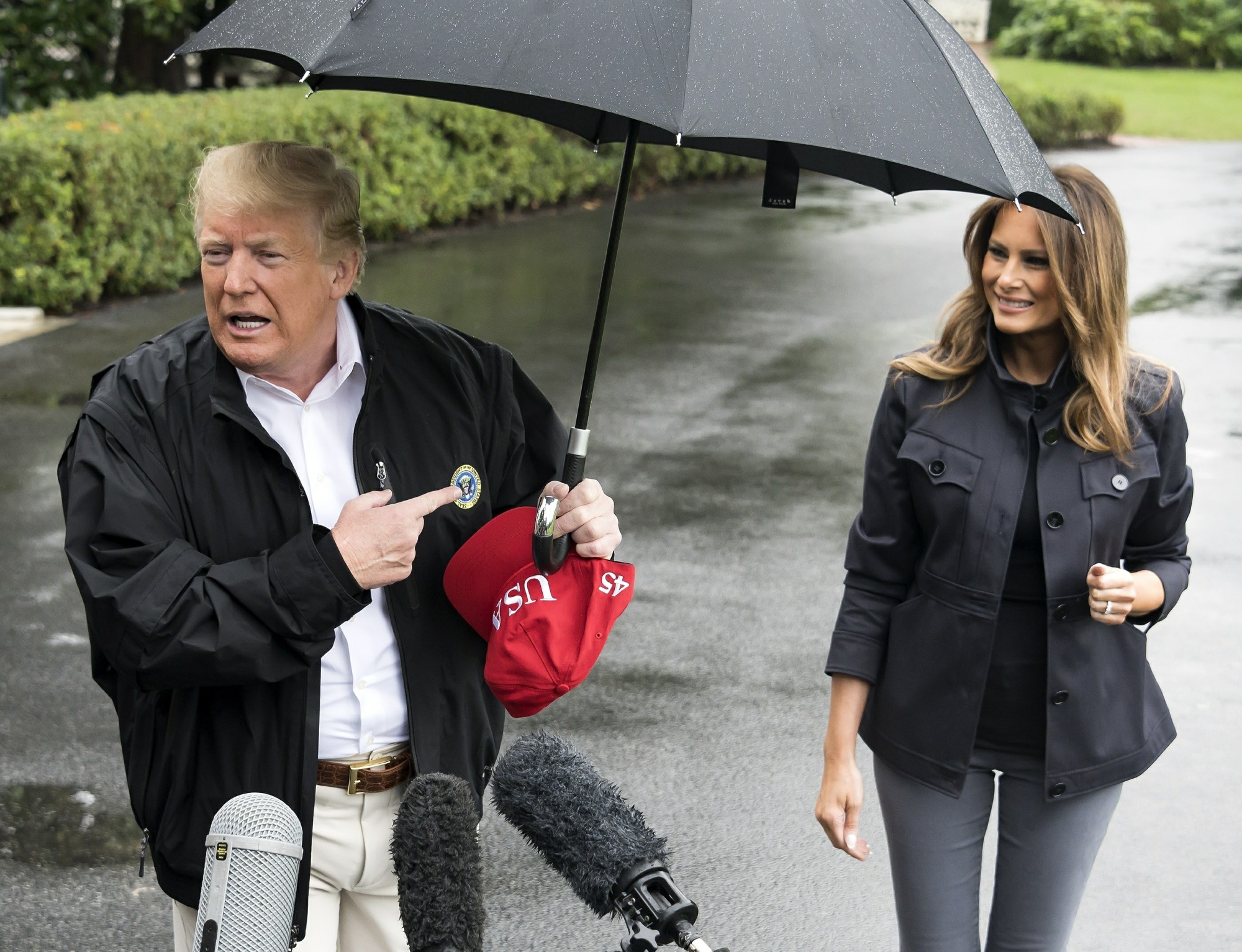 Even though I still follow Michael Avenatti on Twitter, I'm thinking of giving him up. I used to see him as the bald-domed fast-talker with the bedroom eyes, using his white male privilege to stand up for Stormy Daniels. I still believe Stormy and Avenatti deserve a lot of credit for getting the ball rolling on so much stuff, especially when it came to Michael Cohen and all that. But I sometimes think Avenatti overplays his hand, and it's almost like he believes he's the only one who can speak truth to Democrats and Republicans.
Anyway, Avenatti and Stormy were dealt a somewhat minor legal setback yesterday: a federal judge dismissed Stormy's defamation lawsuit against Trump. She was suing Trump for allegedly defaming her on Twitter, and the judge said no, it's free speech. The judge also ordered Stormy to pay Trump's legal fees. As you can imagine, the g–damn president of the United States got on Twitter to exercise his free speech within minutes of the ruling. Yes, the unhinged leader of the free world is out here calling his former mistress "Horseface."
"Federal Judge throws out Stormy Danials lawsuit versus Trump. Trump is entitled to full legal fees." @FoxNews Great, now I can go after Horseface and her 3rd rate lawyer in the Great State of Texas. She will confirm the letter she signed! She knows nothing about me, a total con!

— Donald J. Trump (@realDonaldTrump) October 16, 2018
This isn't any kind of "final straw." If there was a final straw, it came a long time ago. What we have now is just a white supremacist, a fascist and a rampant, violent misogynist who sexually assaults and harasses women, considers women to be "criminals" for just existing, and when all else fails, he just mocks their looks in such childish terms as to embarrass every single non-Deplorable. Can you even imagine if Barack Obama had called *any* woman "Horseface"? He would have been IMPEACHED. Just for that.
Stormy responded, btw:
Ladies and Gentlemen, may I present your president. In addition to his…umm…shortcomings, he has demonstrated his incompetence, hatred of women and lack of self control on Twitter AGAIN! And perhaps a penchant for bestiality. Game on, Tiny. https://t.co/6DpDD5ELtj

— Stormy Daniels (@StormyDaniels) October 16, 2018
I see someone finally made it to chapter 3. Also, can someone please teach Tiny about correct punctuation? We already knew you're a con, though. #triggeredhim #slowreader #commasarehard

— Stormy Daniels (@StormyDaniels) October 16, 2018
Last thing: should we talk about Trump's cameltoe and FUPA?
Photos courtesy of Getty, Backgrid.