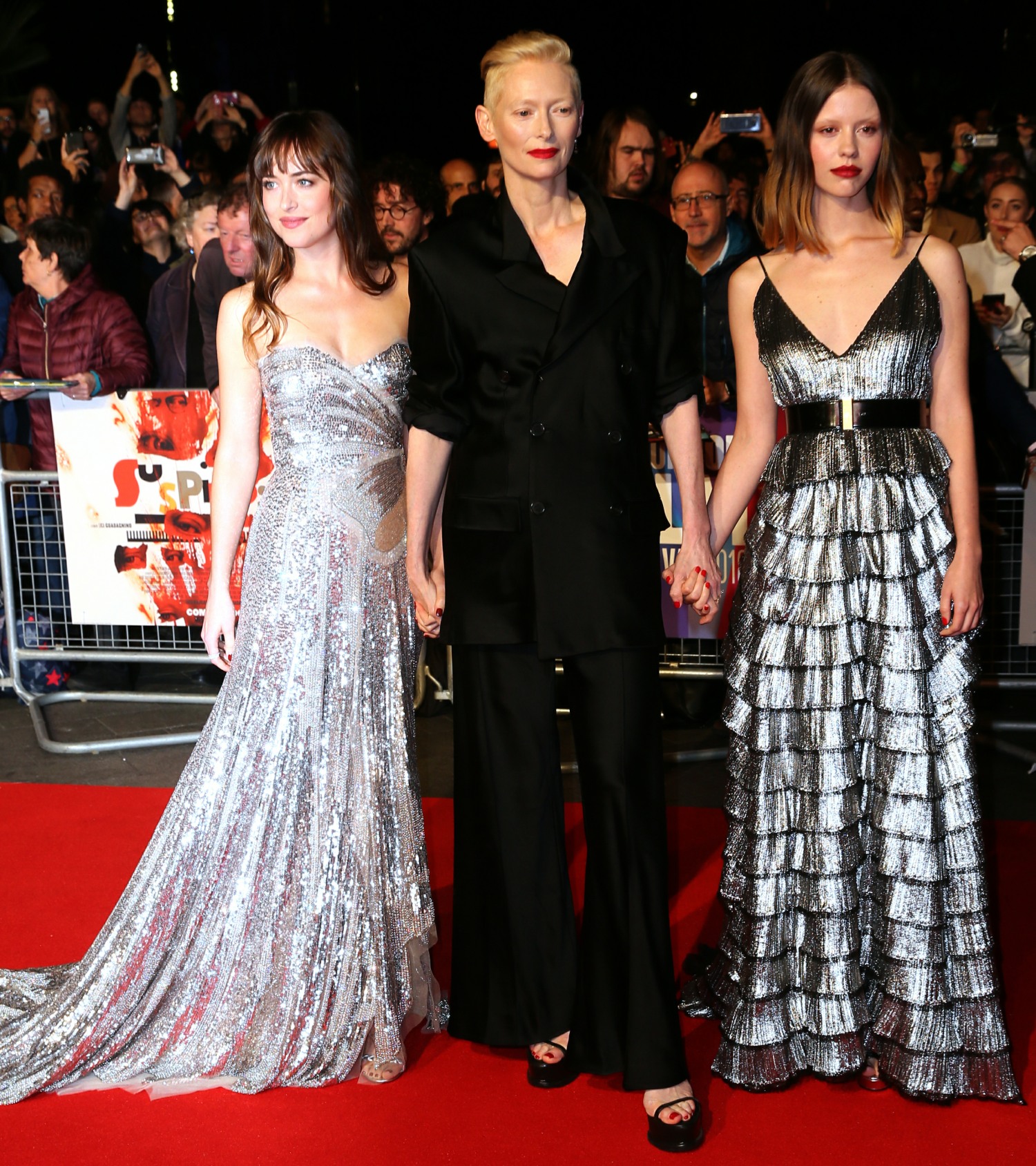 One of the things I really enjoy about Dakota Johnson is that Tilda Swinton seems to enjoy her. Tilda Swinton thinks Dakota is a cool girl, therefore Dakota must be a cool girl. Tilda sought out another project with Dakota, therefore Dakota must have some talent and she must be hard-working. Dakota and Tilda reunited for Suspiria after their critically acclaimed first film together, A Bigger Splash. Suspiria is a remake of a 1977 horror classic directed by Dario Argento, and last night was the big premiere at the BFI London Film Festival. Dakota, Mia Goth and Tilda were the trio representing the film. I tend to think that they planned out their outfits too – Tilda in the black suit, and the younger girls in silver.
Dakota wore a slim Gucci gown that showed off the fact that she is NOT pregnant. The gown itself is okay – nothing offensive, nothing amazing. I'm consistently underwhelmed by Dakota's general styling – this dress could have used an updo and a bold lipstick shade. But still, she looks fine. Pretty.
As for Mia, she wore Givenchy, this tiered-ruffled thing. I've said before that I enjoy that Mia Goth sort of stays in her lane, and that she never really ventures to soft, girly, frothy looks. It's usually dark, streamlined stuff or metallics like this. I even think the "ruffles" look odd on her. But my big issue, again, is the styling. Enough with the pink eye makeup, ladies!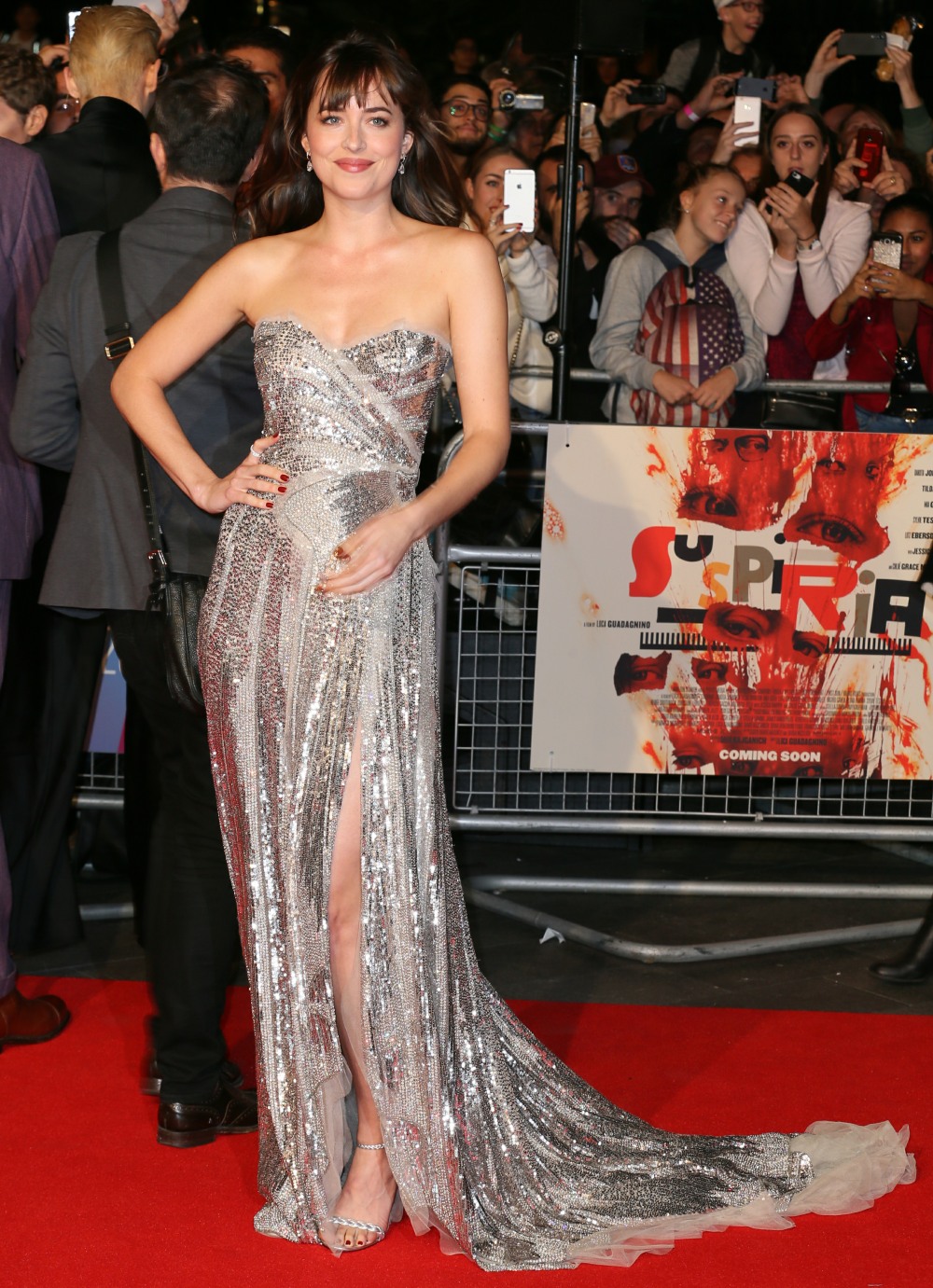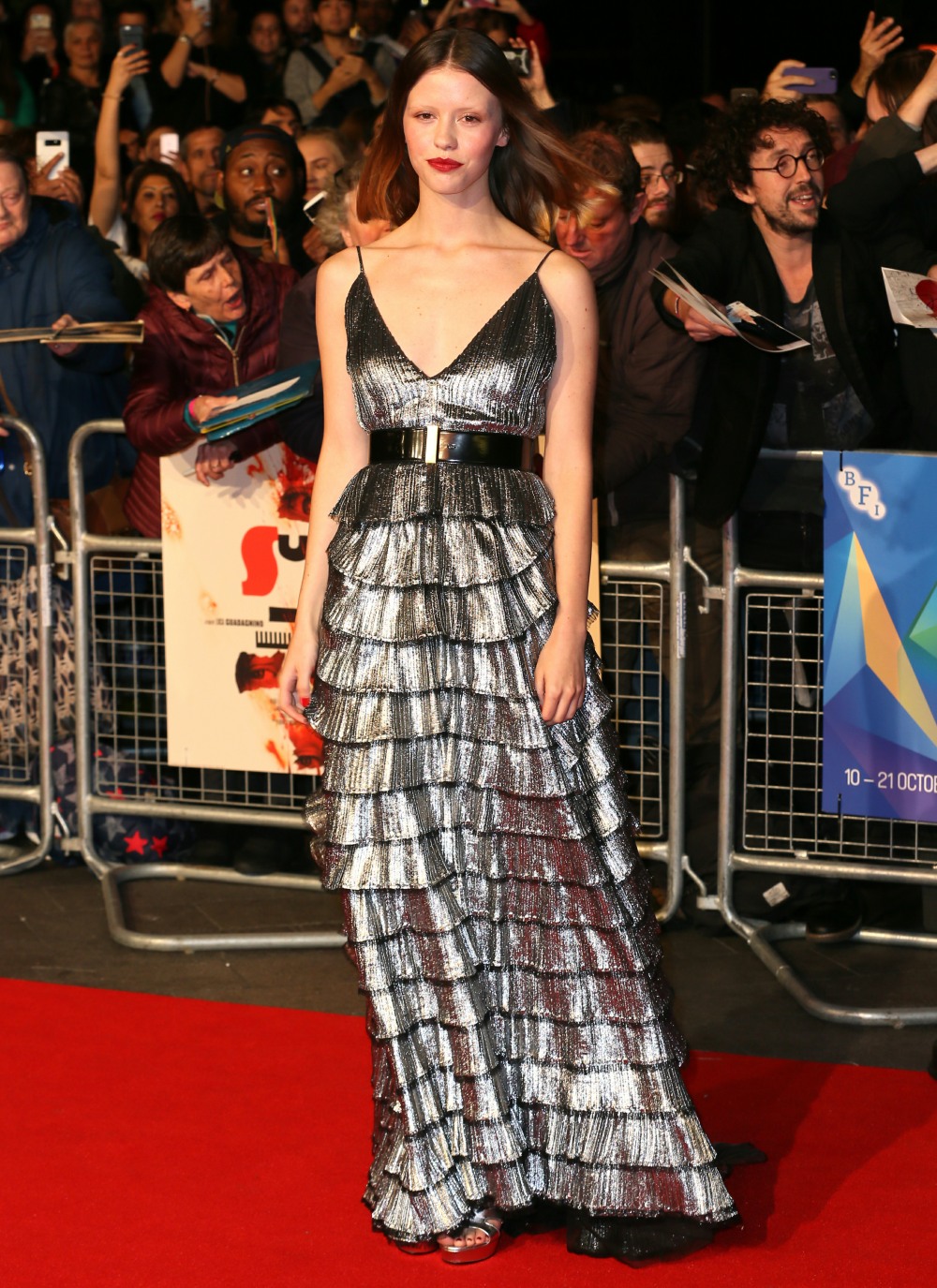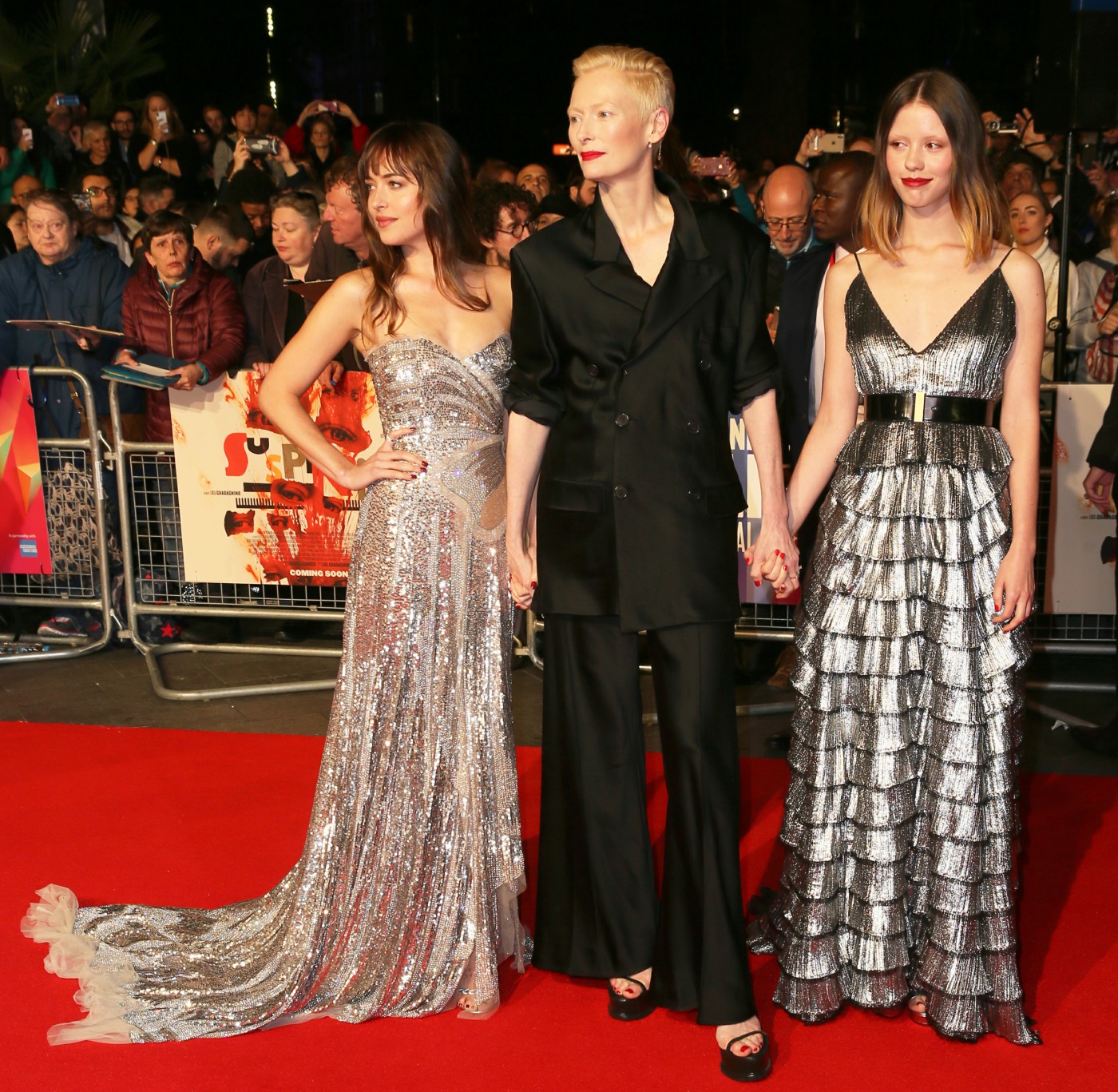 Photos courtesy of WENN.