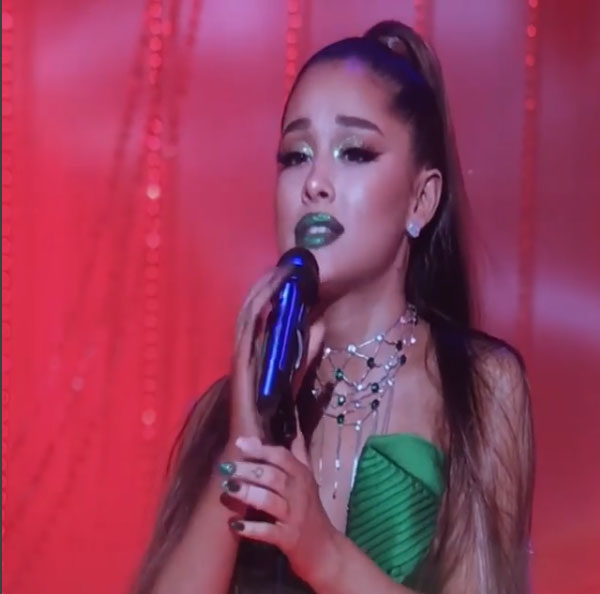 Eagle-eyed people who saw a video of Ariana Grande's performance for A Very Wicked Halloween (that's below) noticed one important detail. She had covered up a tattoo on her left ring finger with a bandaid. (A Very Wicked Halloween is a special with Broadway stars Idina Menzel and Kristin Chenoweth which will air on NBC October 29th.) That's one of the many tattoos she got for Pete, a much more literal one as it's his name. Pete has the initials "AG" on his thumb. He still had that tattoo in paparazzi photos taken yesterday. As I mentioned yesterday, we just saw that Pete had the bunny ear tattoo for Ariana on his neck transformed into a heart. That was a harbinger of their breakup. Now I'm wondering how Ariana will be able to perform many of her new songs. There's the song "Pete Davidson" of course, she'll probably skip that one, but also "Bed" and I'm sure a lot of the other songs on her new album were inspired by their relationship. As for Pete we heard yesterday that he was the one staying in the NY penthouse Ariana pays for but that's no longer the case. E! reports that he's staying with family and that he's doing ok, all things considered.
A source close to Davidson told E! News he's "staying with family in New York right now."

The source provided some insight as to how the comedian is coping with the end of his engagement and who he's leaning on for support. "Pete's doing fine," the insider told E! News. "He has a strong support system of family and friends around him that are keeping him laughing."

They added, "While Pete's focusing on himself, he always wishes the best for Ari."
I like that Ariana returned the engagement ring right away and that she covered up her tattoo for Pete. Plus she's the one who broke up with him. These are all good signs that she's ready to move on. I really hope she does that. She didn't take a break from posting to Instagram as she said she was going to though. She has a bunch of stories up with videos of her pet pig, Piggy Smalls, along with some photos. Maybe that's why she deleted the Instagram story saying she needed time off. She knew it wouldn't last.
In this video you can see the bandaid on her left hand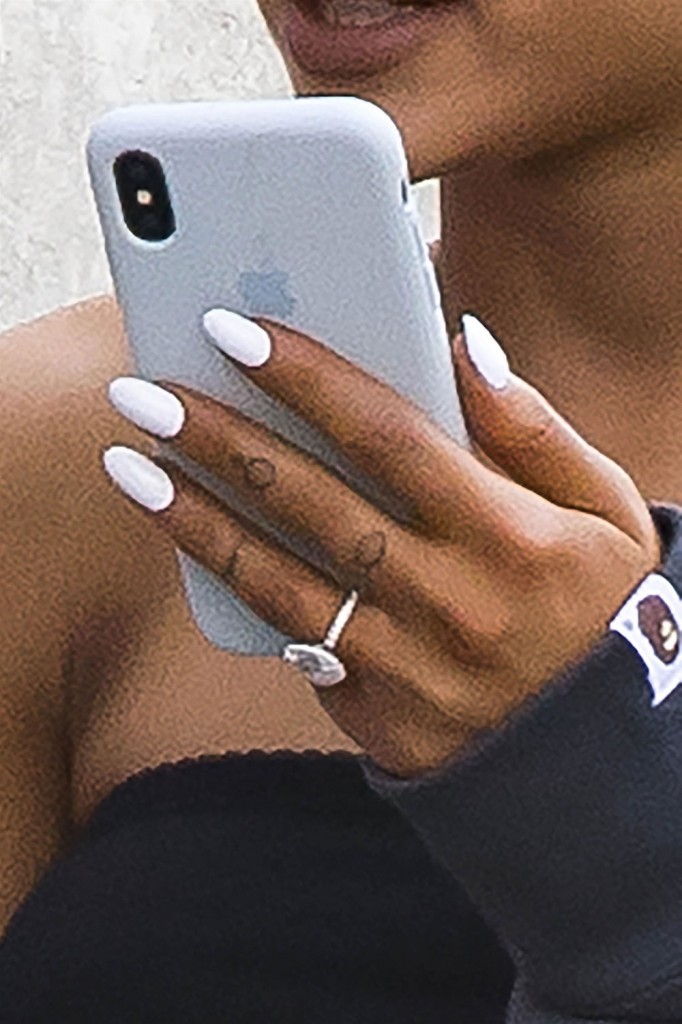 From the videos of Piggy Smalls on her stories it looks like she's staying in a hotel, but it's hard to tell.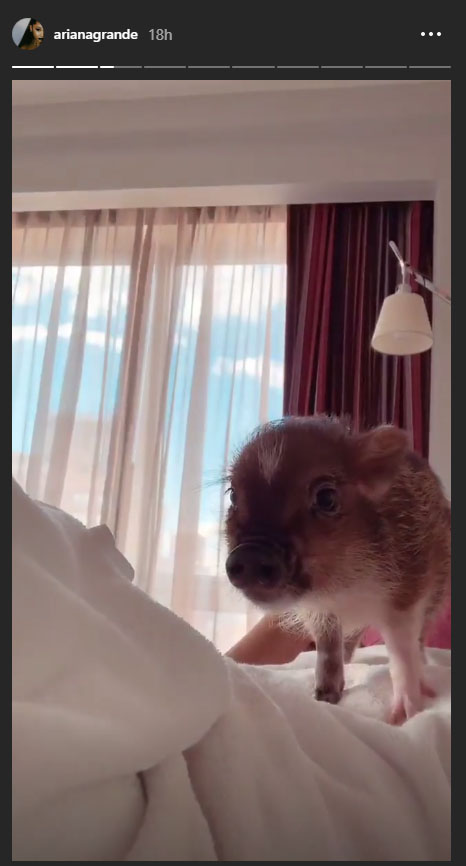 photos credit: WENN and via Instagram