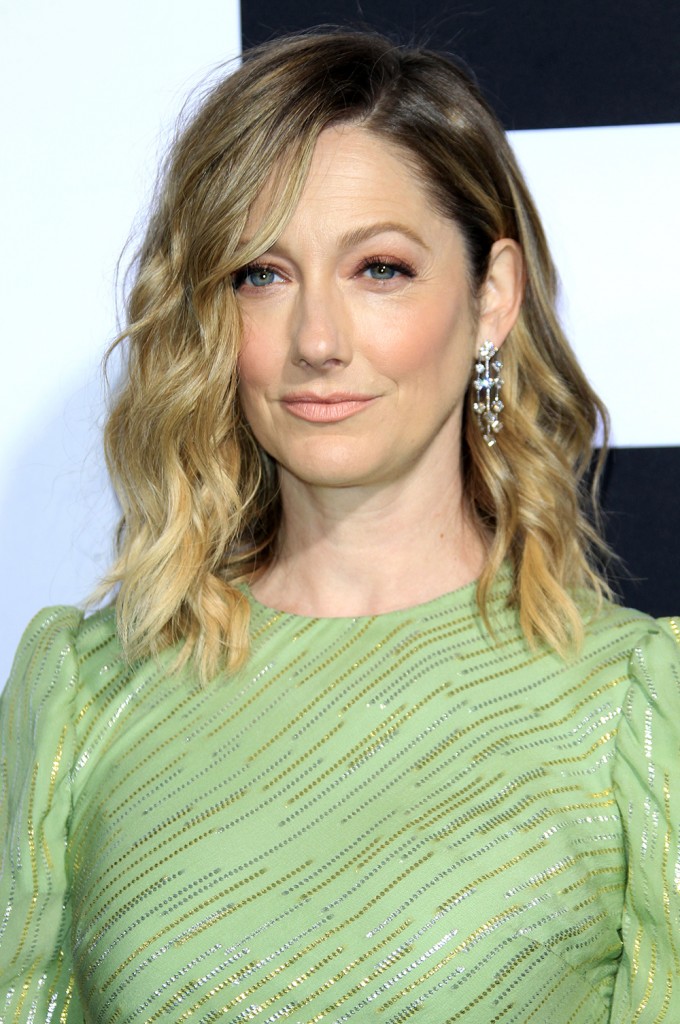 The new Halloween movie opened today, and while most of the press surrounding the film has revolved around its star, the wonderful Jamie Lee Curtis, it should be noted that one of Hollywood's most underrated actresses, the equally wonderful Judy Greer (a/k/a the go-to best friend), is in it as well.
Judy plays the daughter to Jamie's character, Laurie Strode, and the two have what can best be described as a strained relationship. The 43-year-old actress spoke with US Magazine about the movie, revealing that she was excited to be yelling and screaming on camera, because she generally just does that while watching scary movies in the theater. She felt she was an ideal audience member for a horror flick as, "I'm jumping, screaming, grabbing onto people and keeping my fingers over my eyes but stretched out so I can see."
When actually performing on screen in the same scenario, Judy said, "I really let go and was screaming my balls off. Everyone was like, 'Whoa, Judy!' To have people compliment my screaming felt like I was doing my job well." To keep things light after the screaming, she said that after director David Gordon Green yelled "cut," everyone would start dancing.
Judy was jazzed to work with Jamie. She told Newsweek that she couldn't imagine the movie without her, adding, "She's done many films and had so many other great performances in her career. This is an iconic character. So having her be a part of it and starring in it…That's a no-brainer. I don't know if I would have been as excited had she just had a smaller role or was a cameo."
As awesome as it is to work with Jamie Lee Curtis, Judy admitted to Us that it was "so cool" to see Michael Myers in the flesh. She added, "I know how the sausage is made, but when you see his face through a doorway or a window, it's still so scary." Michael might inspire fear, but Judy shared her scariest moment, which had nothing to do with a masked killer. She shared:
One of the houses we were shooting in was on a farm in the middle of the woods. Golf carts drove us back and forth to our trailers, but I would just want to walk. Everyone would be like, "Judy, don't go in the woods by yourself!" Plus, we had a snake wrangler on set because there were so many and he was there to make sure we were safe. So I would get halfway down the path, using my iPhone as a flashlight and be like, "I'm walking through the dark woods while shooting a horror movie and there are enough snakes that production felt it was important to have a professional here to grab them. What am I doing? I'm super freaked out!"
Judy's trick or treat days are in the past, but she did recall a funny childhood Halloween memory, when her father helped her with a costume for her first co-ed party.
"My dad decided I should go as a garbage can, which at the time, I was like, 'That's kind of fun.' He cut the bottom off of one of our actual garbage cans, fastened suspenders around them, put actual garbage all over the can and made me wear it. I smelled so gross! Now, as an adult, I totally understand what my dad was doing. Like, 'I'll cover my little girl in garbage at her first boy girl party!'"
Now, let's see how long it takes for a "Sexy Garbage Can" costume to show up somewhere. (Of course one already exists.) Anyway, the experience of making Halloween may have inspired Judy to work behind the camera. She told NewNowNext, "I do think it would be fun to direct a horror film. It was way more fun than I was expecting. I knew everyone loves working with Jamie Lee Curtis, but I had no idea it would be so much fun trying to scare people."

Judy's a great, if underappreciated actress. I'm happy to see her get past the best friend roles she's probably best known for and I am looking forward to seeing more of her on screen and maybe even behind the camera.
Judy's dress at the Halloween premiere is by Saloni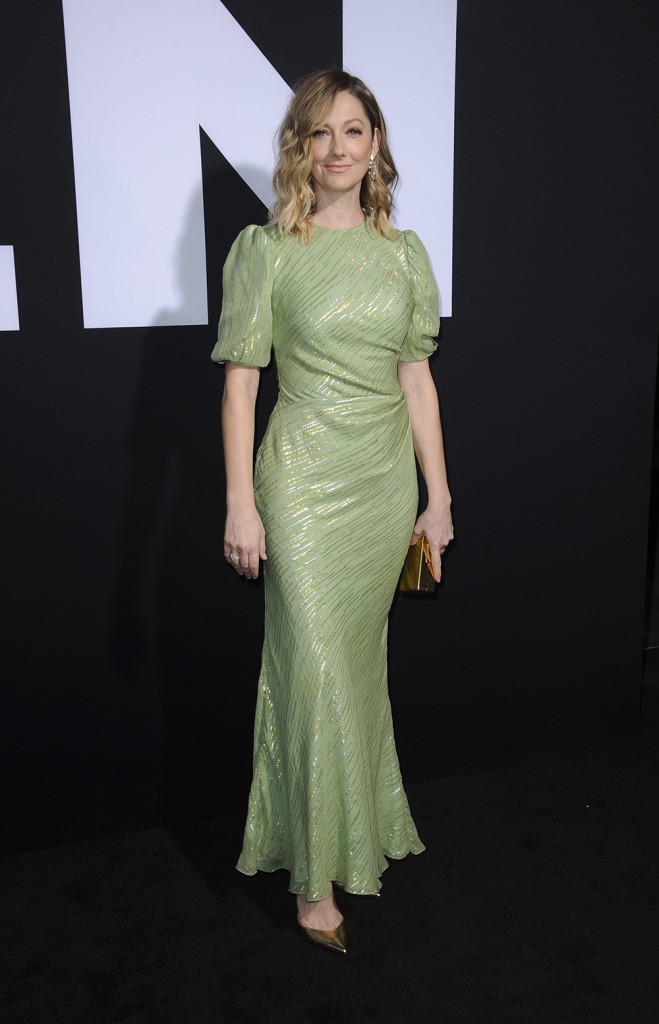 Photos: Getty, WENN, Instagram