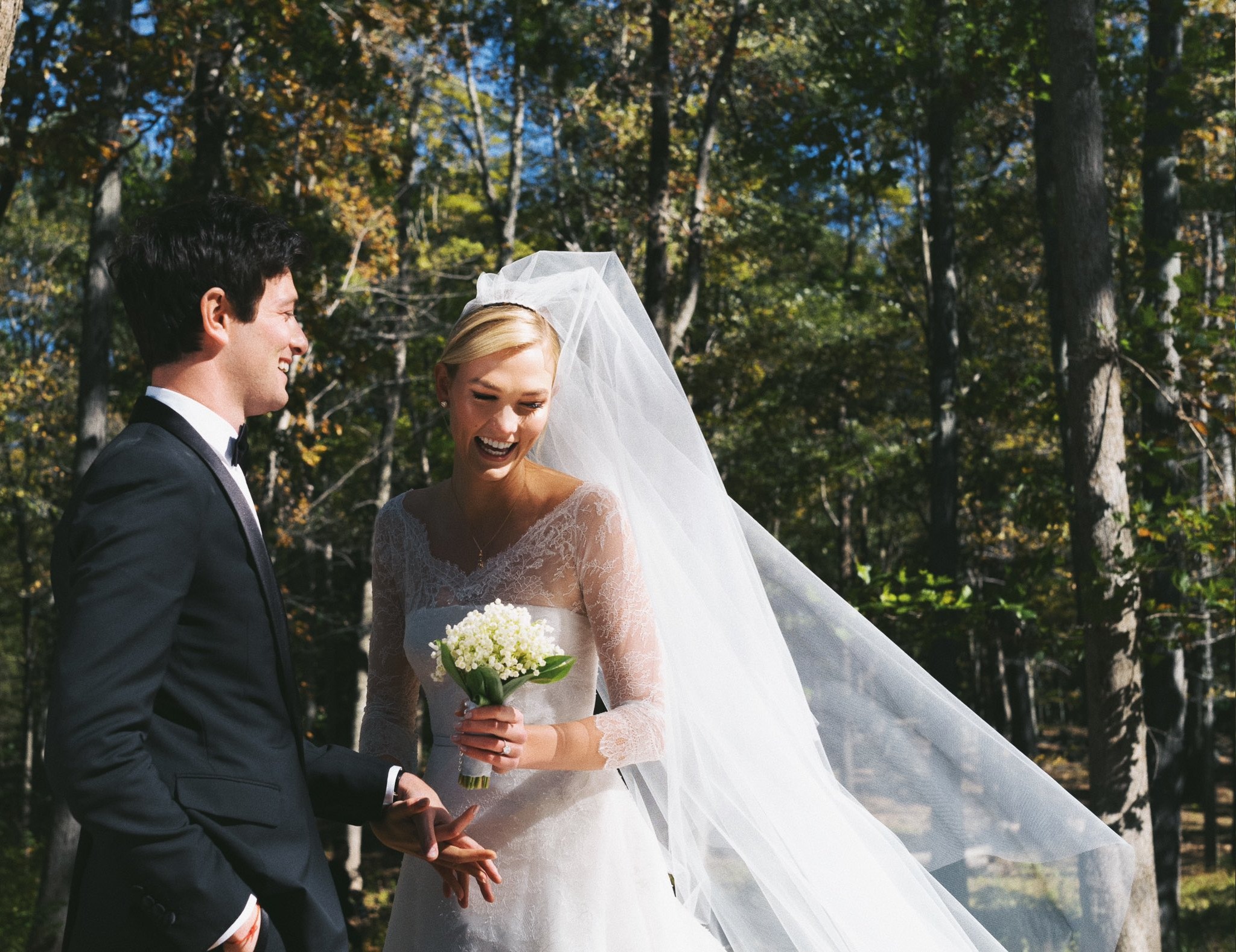 Well, this is a surprise! Karlie Kloss announced her engagement to Joshua Kushner back in July. She didn't spill a lot of details about wedding planning, nor was there much buzz about when the wedding would go down, or where. We did hear that Karlie converted to Judaism to marry Joshua, but she really didn't want to talk about it. As it turns out, they didn't even do a traditional Jewish wedding in a synagogue – Karlie and Joshua just went out to the woods in upstate New York and got married ON A THURSDAY. What is happened??
Three months after announcing their engagement, Karlie Kloss and Joshua Kushner have officially tied the knot! A rep for the supermodel, 26, confirms to PEOPLE the couple wed on Thursday evening. Kloss and Kushner held a small, Jewish ceremony in upstate New York, with under 80 people in attendance. They will also host a larger celebration for friends and loved ones in the spring. The Project Runway host wore a custom Dior gown for the ceremony.

"The wedding was intimate and moving. The couple was beaming with happiness," a friend who attended the ceremony tells PEOPLE.
Is anyone else wondering if she's pregnant? I know, that's so old-fashioned of me, but wouldn't that explain the suddenness of the wedding, the fact that they did it on a weekday, and the fact that not many people were there? LOL, did Ivanka and Jared Kushner even come? Jared didn't, I'm almost positive – he's been in Washington all week trying to downplay the Saudi assassination of Jamal Khashoggi.
I will say this… her Dior gown is beautiful. And she looked amazing and classic-bridal. Oh and p.s. Taylor Swift wasn't there.
Photos courtesy of Backgrid, Karlie Kloss's social media.