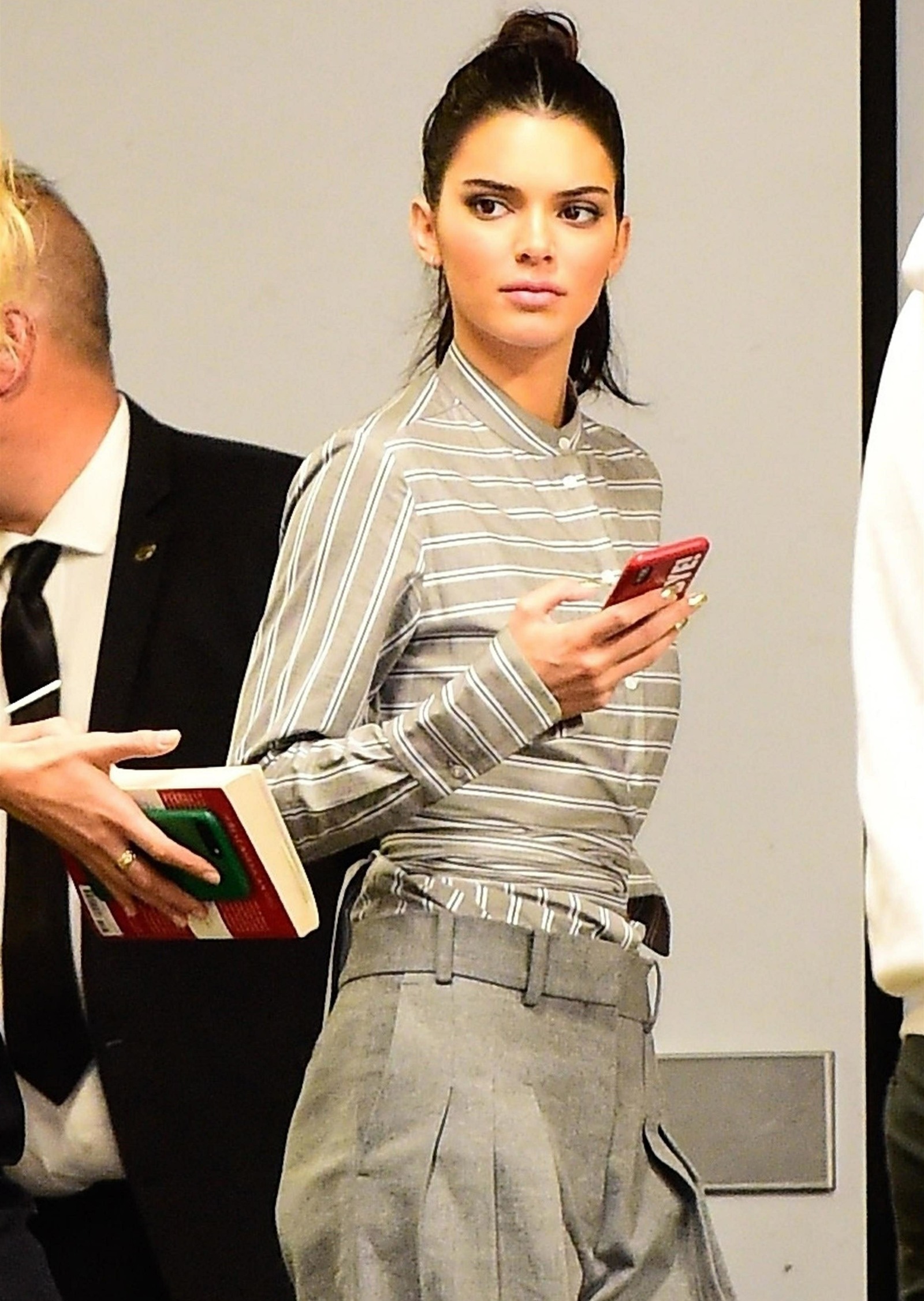 This week, one of the big stories was about Kendall Jenner, and how her stalker broke into her home and ended up in her pool. We didn't write about it because FYI, I really dislike writing about stalkers and crazy people who threaten celebrities. I feel like those people are desperate for attention and I try to refuse to give them what they want. So, Kendall has had at least one stalker for years now. I believe this is the same stalker who has caused Kendall to move houses a few times, and he's also the reason she wanted to get a gun. Say what you will about Kendall, but I genuinely believe she's been traumatized by this guy's stalking, and it's changed the way she lives her life and thinks about her own security.
The reason we know so much about Kendall's stalker is because TMZ has always provided wall-to-wall coverage. It's no secret that the Kardashian-Jenners are close to Harvey Levin, and they use each other for sympathetic coverage and clickbait. But Kendall is apparently done with that. Yesterday, she tweeted this:
and how do you guys think these terrifying people know where my house is? cuz you release not only photos but my location. it is so beyond unsafe. is this not our one ounce of privacy we can get??? …. https://t.co/Y1oglJsHck

— Kendall (@KendallJenner) October 18, 2018
i understand what i've signed up for but when you release the exact location to where i live THAT is when you're putting my life in danger. your home is your safe haven, but for me, cuz of outlets like you, my home is anything BUT. you should be ashamed of yourself. https://t.co/Y1oglJsHck

— Kendall (@KendallJenner) October 18, 2018
The criticism of TMZ in this case is… interesting. As I said, I'm pretty sure Kendall has moved a few times over the past couple of years. She's gotten serious about her security and she has bodyguards and all that. Kendall is not the one telling TMZ where she lives or whether she's home or any of that – they're finding out that information from publicly accessible real estate records. And from Kris Jenner, let's be honest. So is Kendall's anger towards TMZ the signal of something… bigger? As Vanity Fair pointed out:
The Kardashians and TMZ have a unique relationship. Kris Jenner and Harvey Levin have been friends for years, and Levin recently interviewed the Kardashian matriarch for Fox News's Objectified back in July. The two are known for their symbiotic relationship, with Jenner allegedly providing exclusives for the Web site and then profiting off the clicks.

Most recently, Kim Kardashian's husband, Kanye West, has used TMZ (in addition to Twitter as a sounding board for his constant stream of ideas, as he hopes to arrange a White House meeting between Donald Trump and Colin Kaepernick, and shares his views on updating the 13th Amendment. There's no telling if Kris knew about Kendall's tweet ahead of time, or is angrily calling her daughter about it, but it could signal a shift in Kris Jenner and Harvey Levin's once mutually beneficial relationship. Could the days of exclusive Kanye West interviews finally be over? That, as it turns out, might not be such a bad thing for anyone.
Well, I suspect that Kris Jenner will just shrug and continue to work with Levin and give him exclusive photos of Kim's ass. That's the "good thing" about the fact that there are so many Kardashian-Jenners and periphery characters to the klan – even if one of them wants out of their mother's Faustian bargain, the rest of them will still work with TMZ.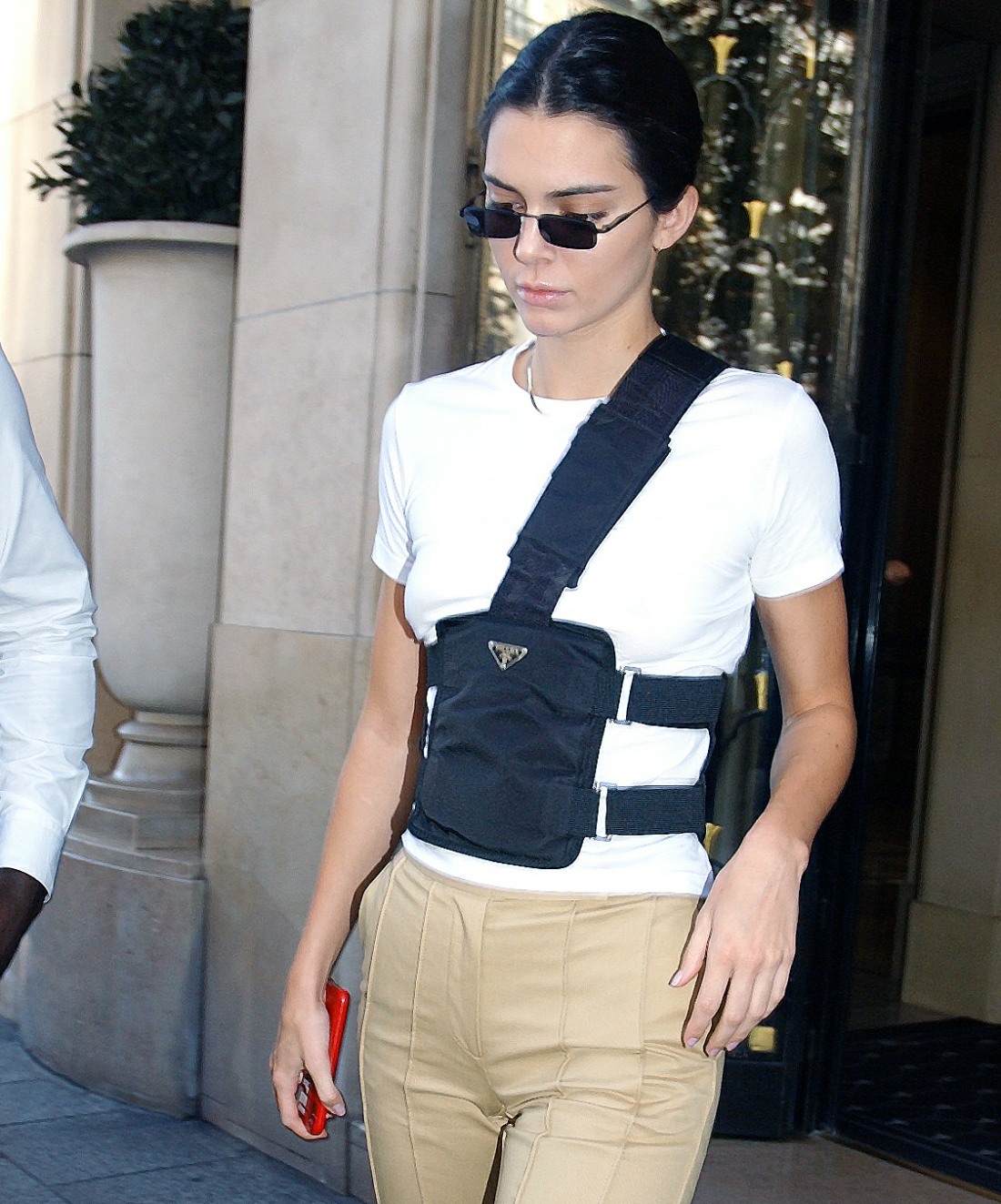 Photos courtesy of Backgrid, WENN.