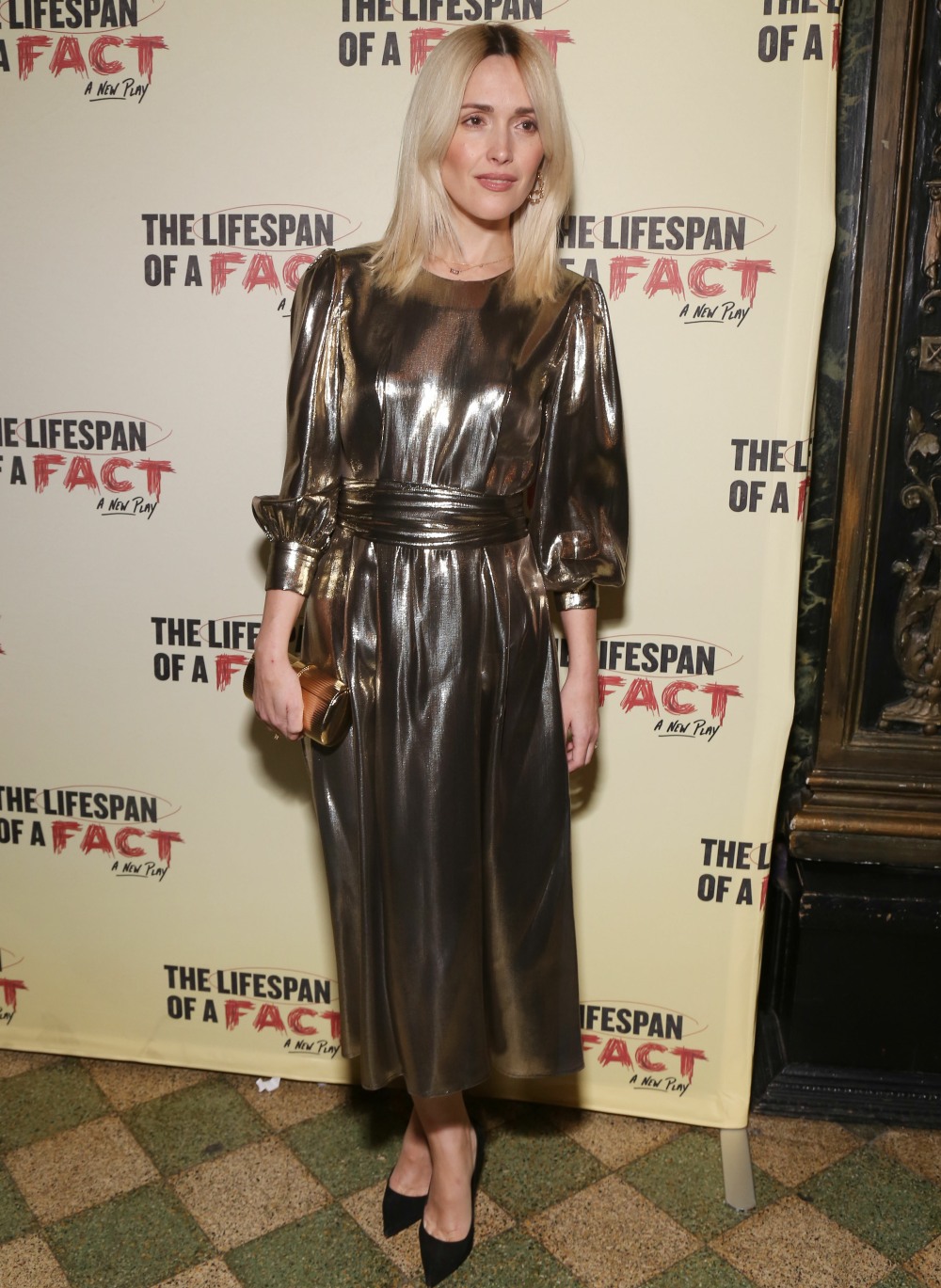 Rose Byrne is an in-demand actress who works constantly and consistently. She had two low-key pregnancies – with her partner Bobby Cannavale – and she even got jobs during her pregnancies. Throughout her career, she's almost always had brown hair for almost all of her roles. I think she's had a few jobs where she was a redhead, maybe. My point is that I've never seen her with blonde hair before, and I was so startled by the color change that I didn't recognize her and I though Bobby was dating someone new.
Bobby and Rose attended last night's opening-night party for the play Lifespan Of a Fact, which is (I think) Bobby's new play. They live in New York and Rose has completely immersed herself in New York life with Bobby and their kids, by the way. She's basically Italian-American at this point, despite the fact that she's really just an elegant-looking Aussie girl. It was at this opening night party that Rose debuted her blonde locks. Is this for a role? I don't know – she has three films in post-production on her IMDB page, so maybe.
I'm obsessed with trying to figure out who she looks like, because she absolutely does not look like Rose Byrne. From some angles, she suddenly looks like Ellie Goulding, right? Also: her dress in these photos is Les Coyotes de Paris.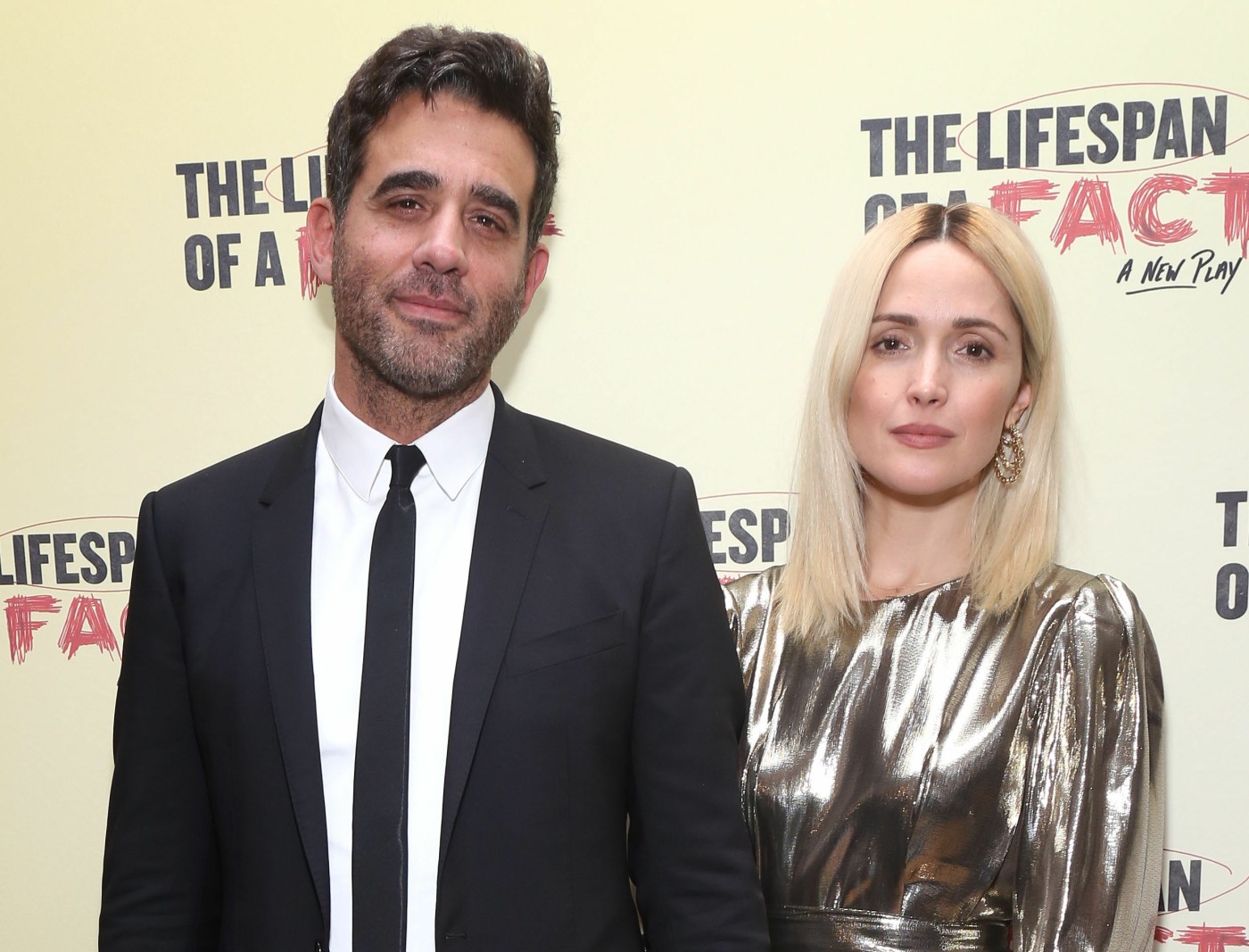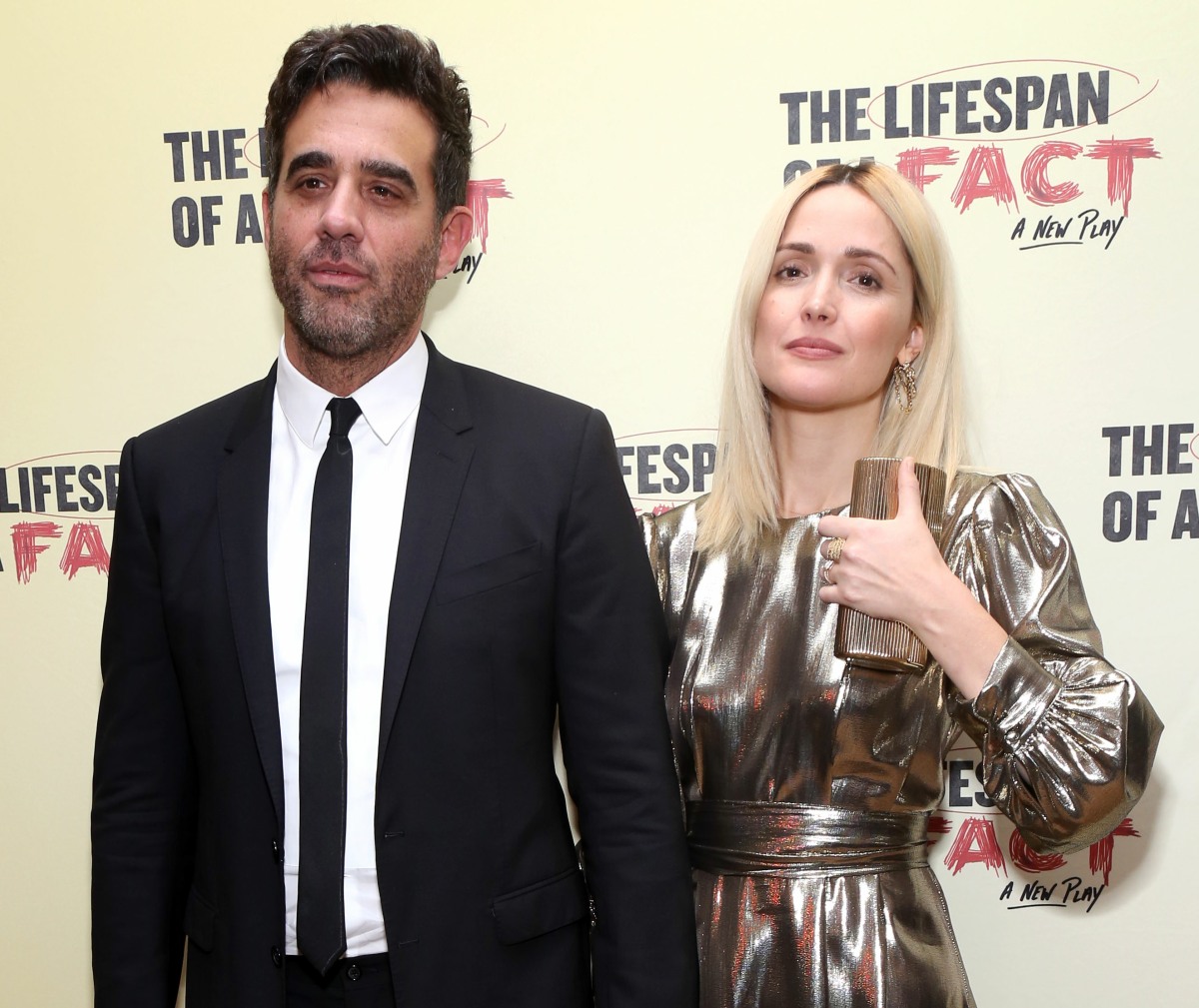 Photos courtesy of WENN.