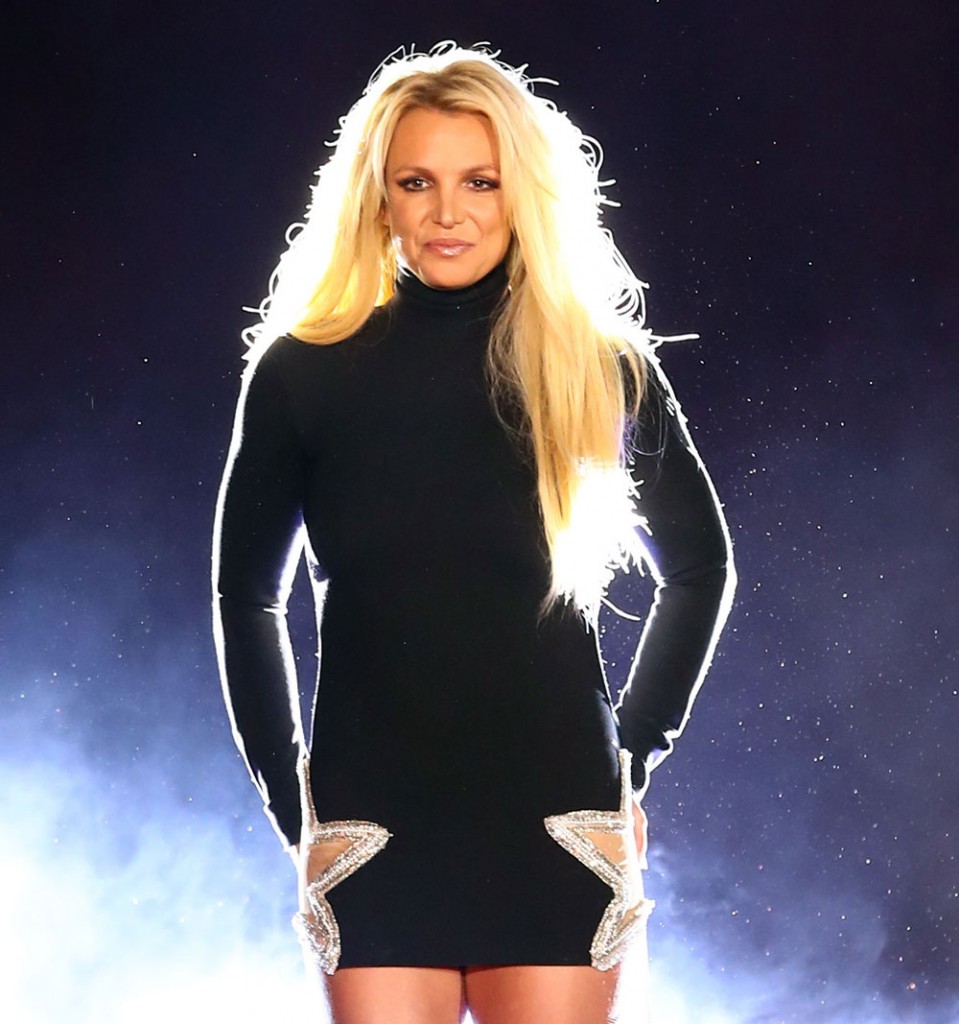 Update by Celebitchy: I added some photos of Britney announcing her residency! (Above and below in the black turtleneck tube dress. It's by Death By Dolls!)
---
If you were curious as to which star is returning to Las Vegas for a new residency, I have three words for you: it's Britney, bitch.
In news that really isn't very surprising, as reports have been floating around since April, the 36-year-old singer is returning to Sin City for a new residency at the Park Theater. This has also been the Vegas home to artists CHER, Bruno Mars and Ricky Martin and is where Lady Gaga has an upcoming extended run.
To help generate excitement for the new show, Britney was on Ellen last Friday. When Ellen asked why she was there, Brit replied, "I have a huge announcement to make. My announcement is that I have an announcement." Ellen followed up with, "What is the announcement of the announcement?" to which Britney replied with a smile, "I can't announce it until October 18."
The announcement was made yesterday during a press event commemorating Spirit Day, part of GLAAD's ongoing anti-LGBTQ bullying initiative. It took place at Toshiba Plaza at the front of T-Mobile Arena and was broadcast live on Ellen's YouTube channel.
The new show's anticipated 2019 opening coincides with the 20th anniversary of Britney's debut album …Baby One More Time.
This residency also comes with a hefty paycheck for Brit. Her previous residency, Piece of Me at Planet Hollywood, grossed more than $137 million during its four-year run. With the Park Theater deal, it's rumored that she will be earning an estimated $507,000 per show, making her the highest-paid entertainer in Vegas history, surpassing Mariah Carey, Elton John and Celine Dion. Hopefully she can use some of that money to get some decent-looking costumes.
Some fans might think Britney is selling out by performing in Vegas, but I say make that money, honey. She's done her time on the road with the Piece of Me Tour, so she deserves the chance to stay in one place for a while. Besides, while she might not be the most talented singer, her heart is in the right place. As an LBGTQ ally myself, I wish her all the best.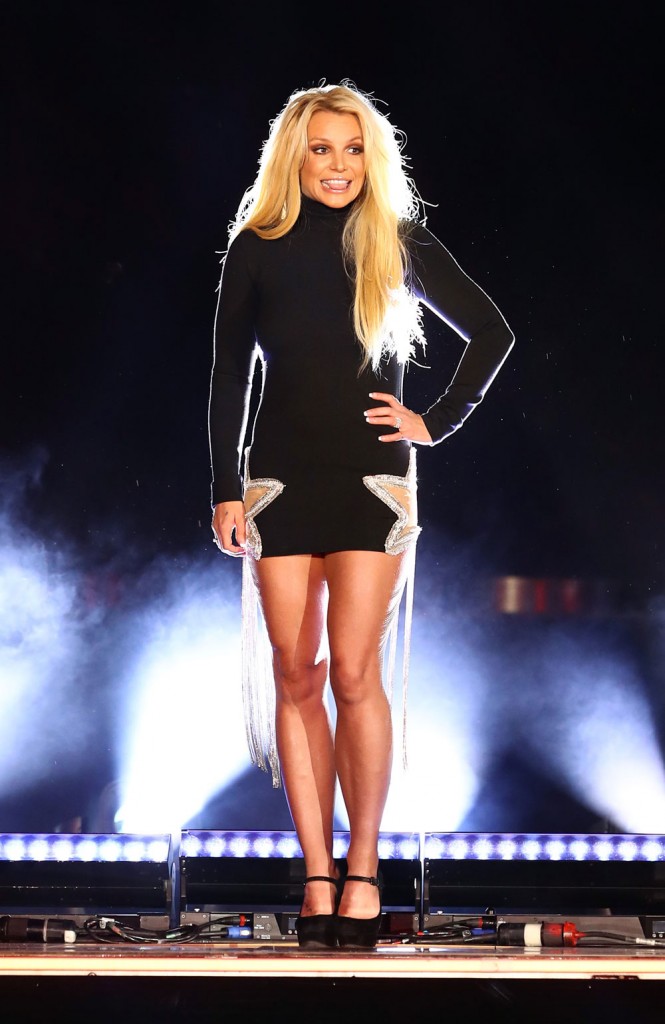 Photos: WENN< Getty