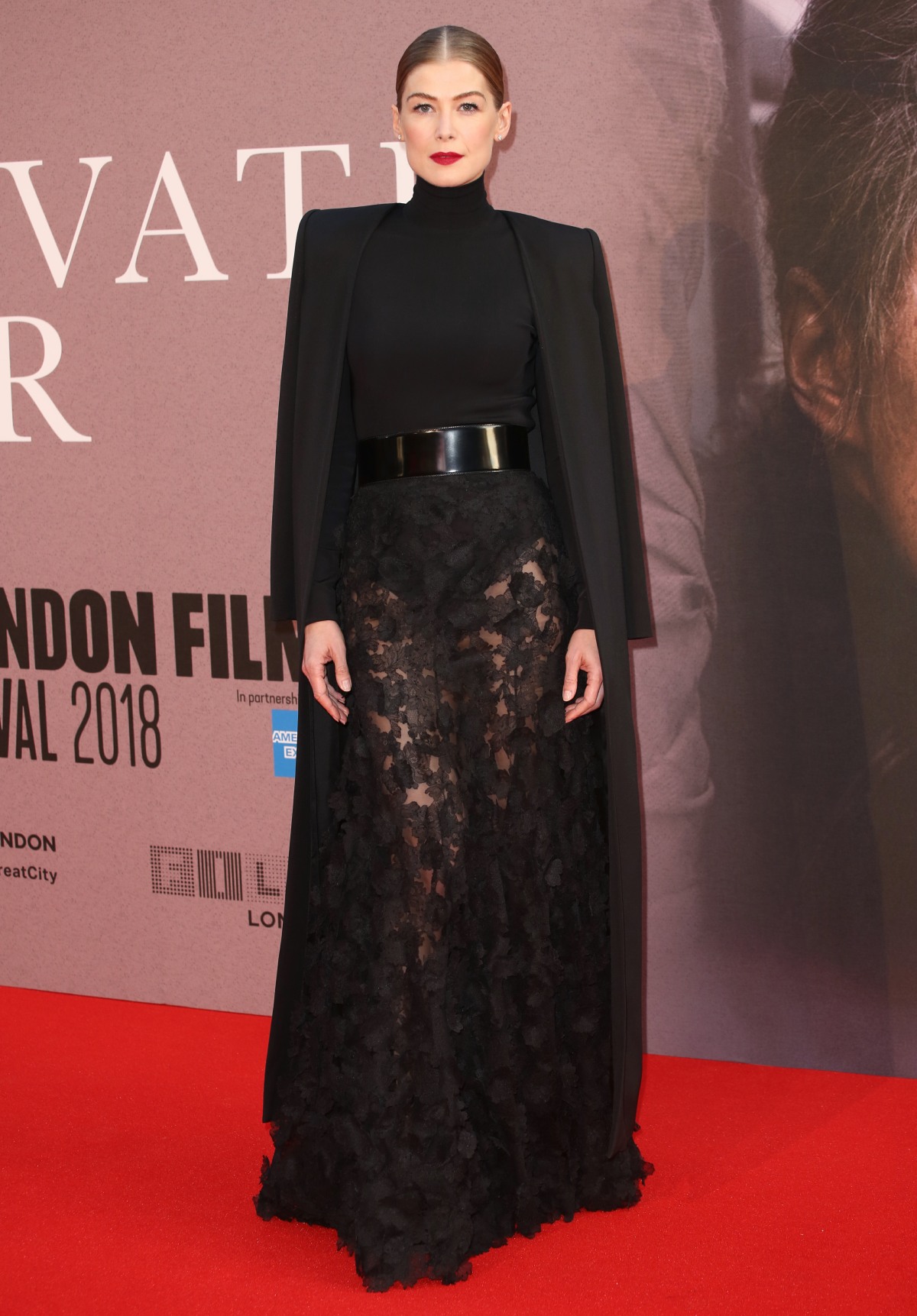 Many people believe that Rosamund Pike will probably get an Oscar nomination this season. She stars in A Private War, about the life and work of journalist Marie Colvin, who is generally regarded as one of the bravest war journalists of the modern era. Colvin was killed in Syria in 2012 at the age of 56. I'm actually looking forward to seeing this, even though I know it will be incredibly depressing. I just watched the trailer too, and it made me cry:
Rosamund premiered the film at the London Film Festival over the weekend. She decided to go for dark, gothic glamour and… I'm not really feeling it. The Oscar season is so long, and if you're being tipped for big things, I feel like more actors should consider their "style story" for the promotion. This sort of dark, gothic look doesn't really speak to the film, right? The gown is Givenchy. Oh, and I dislike her styling too – Rosamund is such an English-rose beauty, and everything about this is way too severe.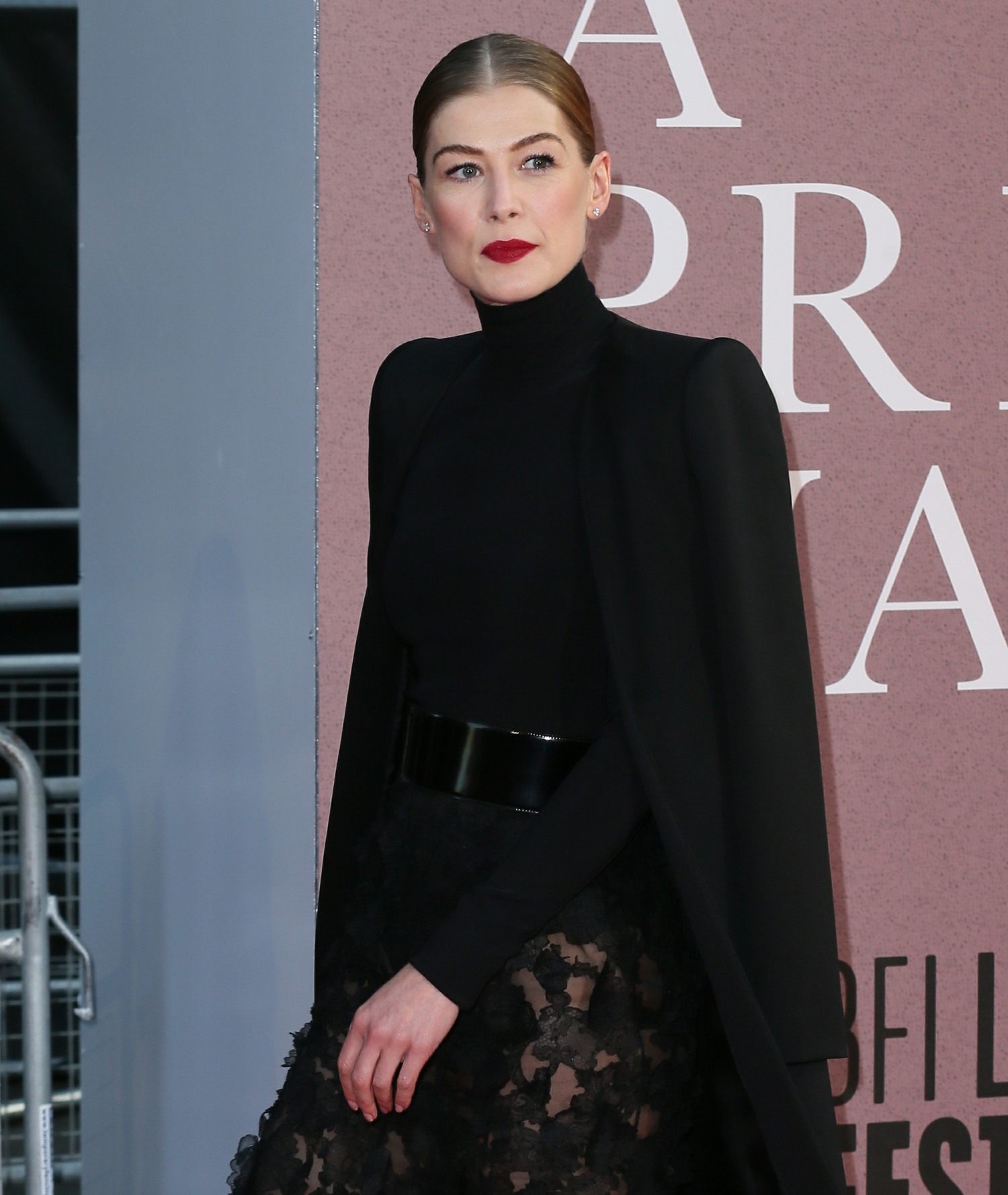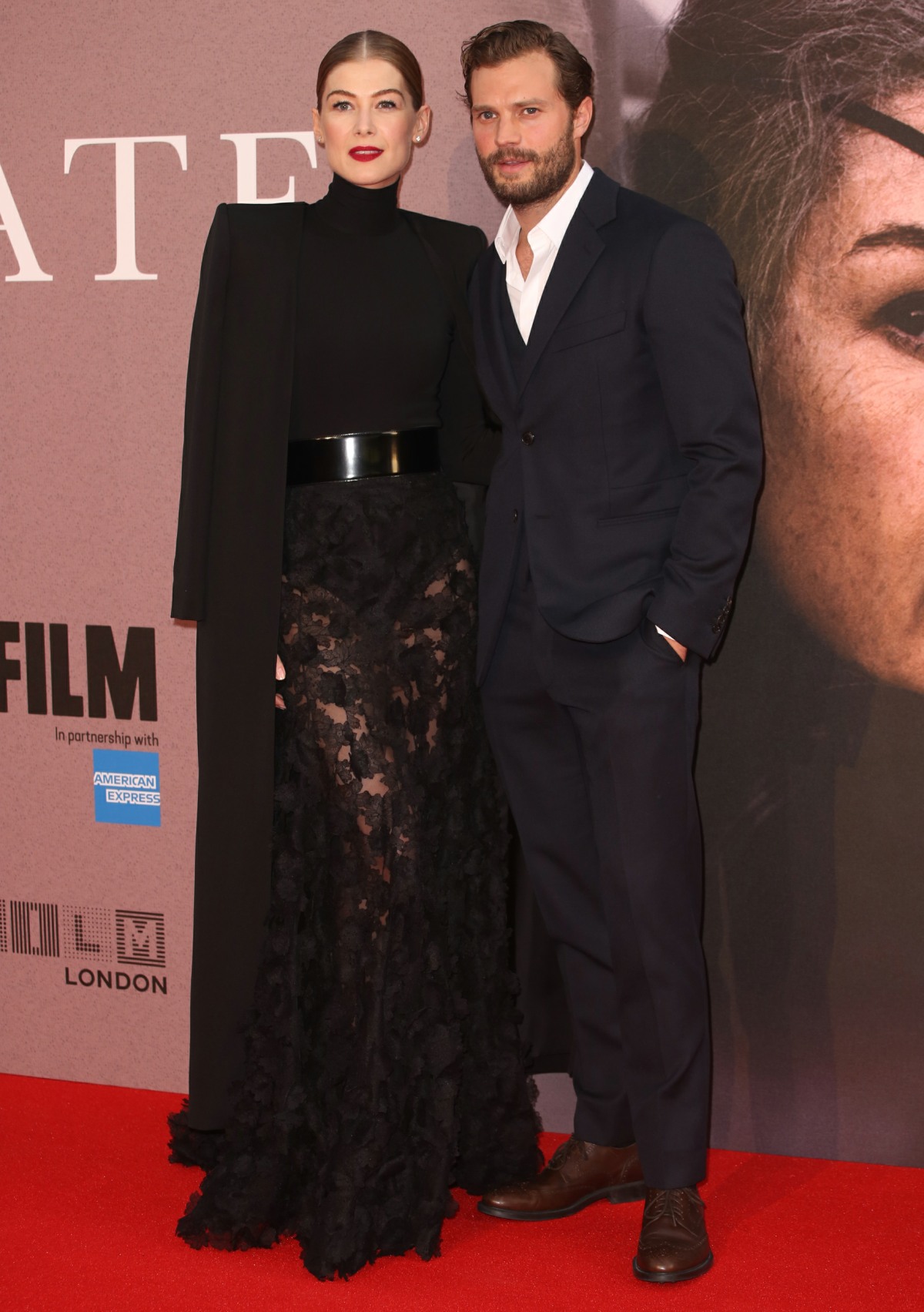 Gugu Mbatha-Raw is not credited on A Private War's IMDB page, so I don't know why she attended the LFF premiere? Maybe she's friendly with Rosamund. Gugu wore this cheap-looking Emilia Wickstead dress which is totally beneath her. She's another beauty who needs a better stylist.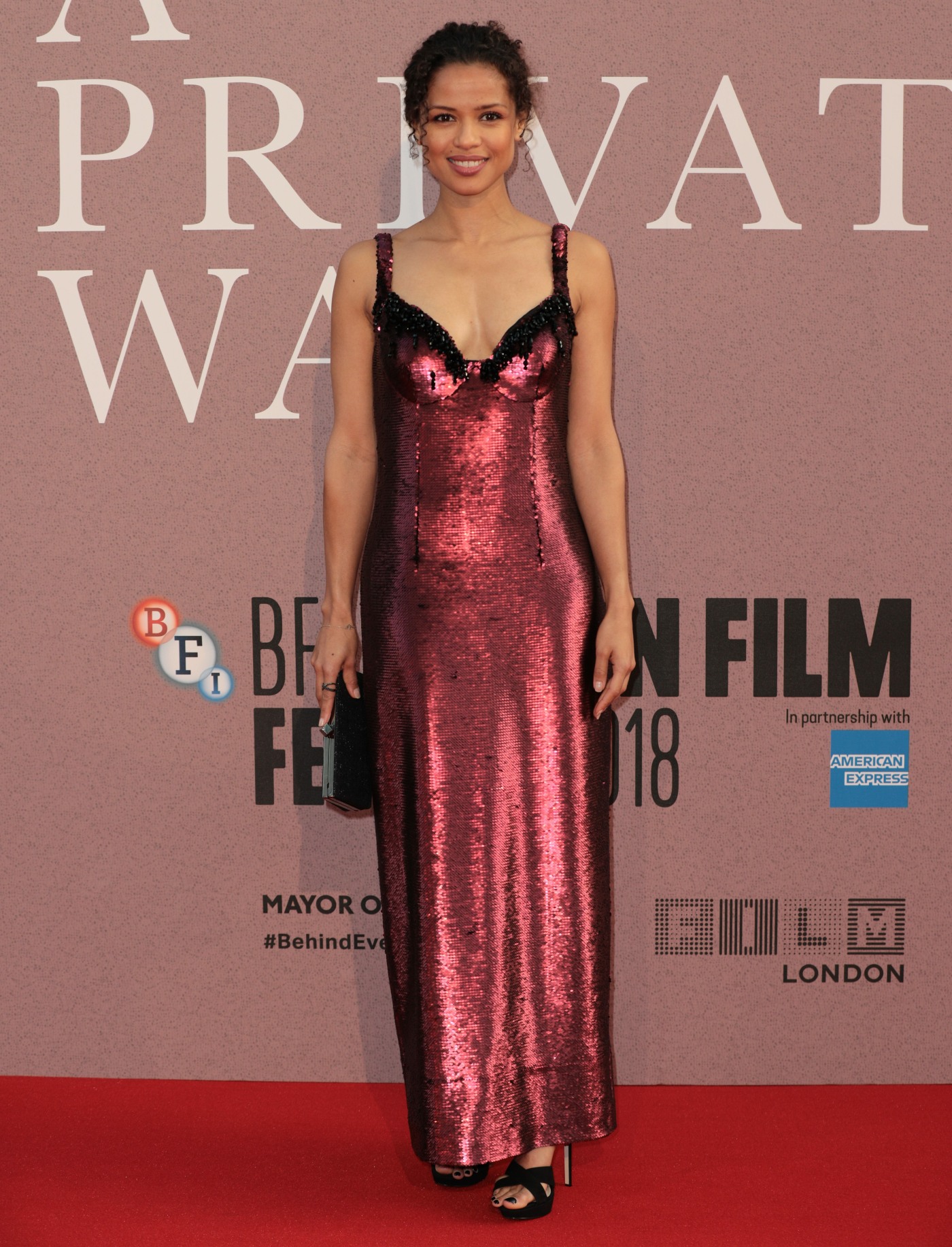 Also at the London Film Festival: Amandla Stenberg CAME TO SLAY in this gorgeous Valentino gown at The Hate U Give premiere. She looks so grown up, my God.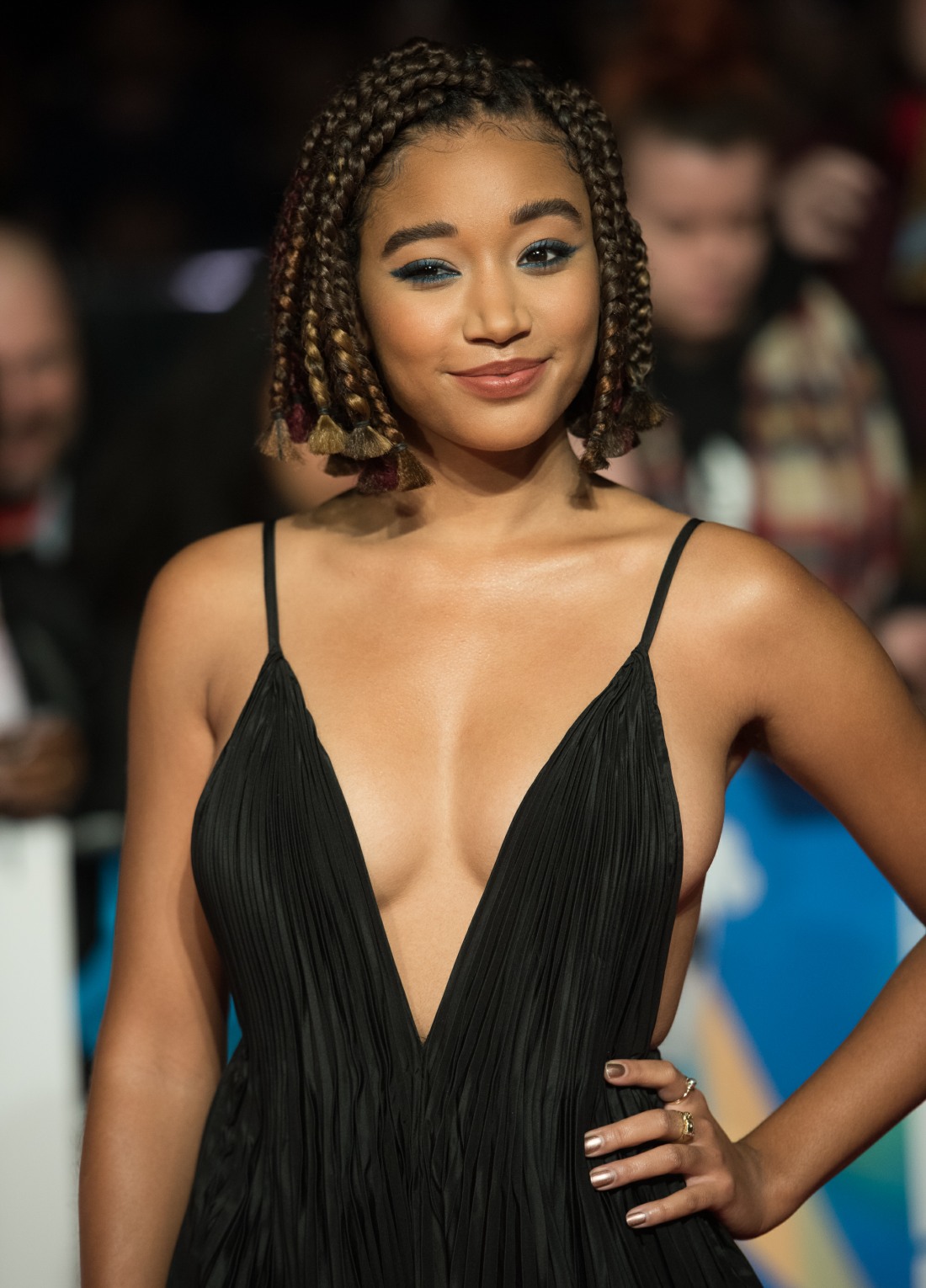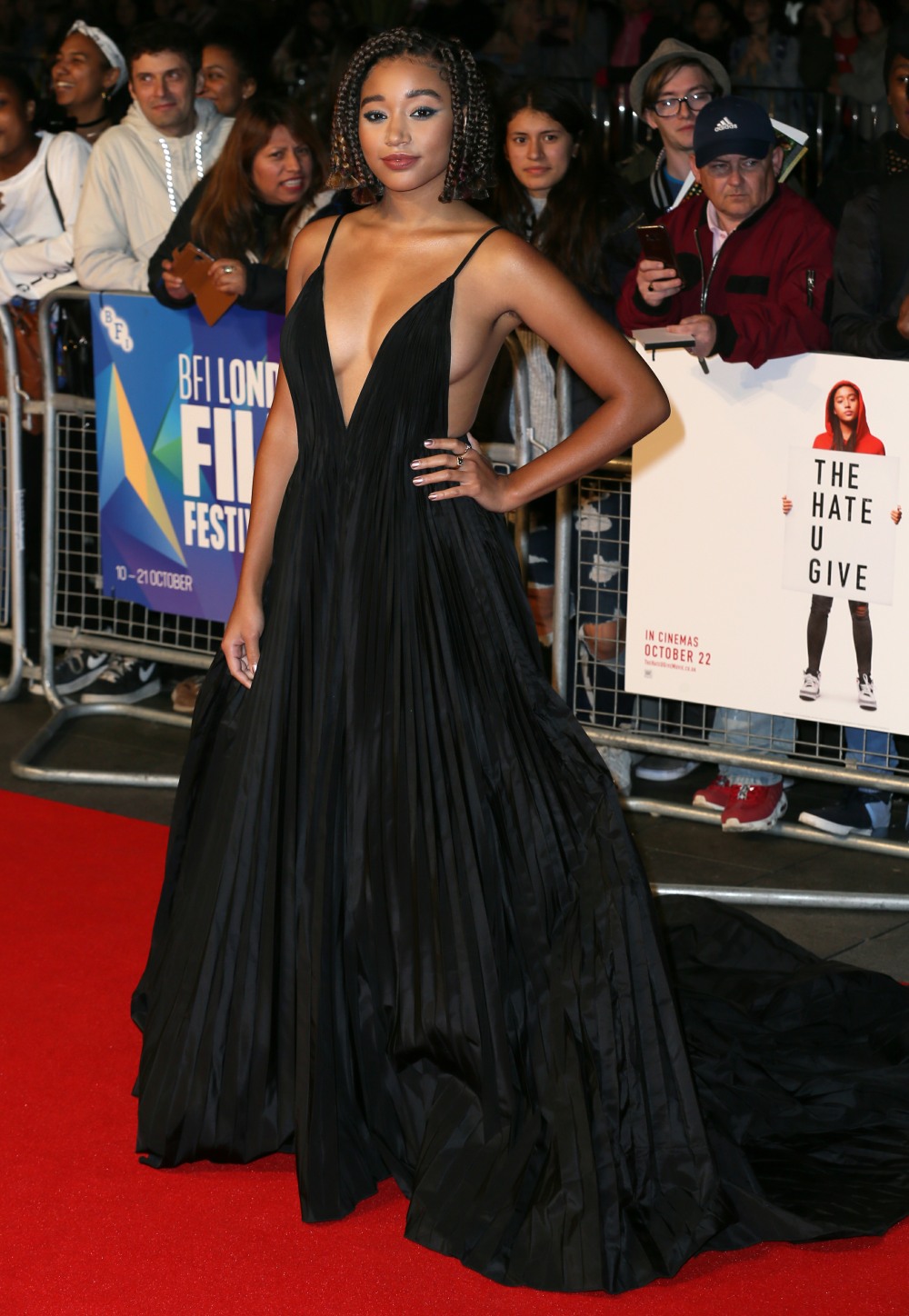 Photos courtesy of WENN, Avalon Red.