Whenever I hear about a celebrity having to wait ages for a medical diagnosis, like Michael Douglas waiting months to be told he has a large tumor on his tongue, or Serena Williams having to insist she be evaluated for a potentially deadly blood clot, I wonder what hope there is for the rest of us. It's definitely an uphill battle and one that we may lose if we don't vote to preserve our healthcare. That's what came to mind when I read this story that Selma Blair posted revealing her multiple sclerosis diagnosis. While she doesn't get into all the details she writes that she's been consulting doctors about her symptoms for years and wasn't taken seriously until recently. She only got a diagnosis after she told her friend Elizabeth Berkeley about it, who told her to go see her brother, a doctor. Selma was modeling a cute quilted velvet jacket in the photo and she started off her story with the detail that she needs help getting dressed for her new Netflix show, Another Life, due to her condition. (Another Life is a 10 episode scifi show starring Katee Sackhoff. The description makes it sound interesting.)
The brilliant costumer #Allisaswanson not only designs the pieces #harperglass will wear on this new #Netflix show , but she carefully gets my legs in my pants, pulls my tops over my head, buttons my coats and offers her shoulder to steady myself. I have #multiplesclerosis . I am in an exacerbation. By the grace of the lord, and will power and the understanding producers at Netflix , I have a job. A wonderful job. I am disabled. I fall sometimes. I drop things. My memory is foggy. And my left side is asking for directions from a broken gps. But we are doing it . And I laugh and I don't know exactly what I will do precisely but I will do my best. Since my diagnosis at ten thirty pm on The night of August 16, I have had love and support from my friends , especially @jaime_king @sarahmgellar @realfreddieprinze @tarasubkoff @noah.d.newman . My producers #noreenhalpern who assured me that everyone has something. #chrisregina #aaronmartin and every crew member… thank you. I am in the thick of it but I hope to give some hope to others. And even to myself. You can't get help unless you ask. It can be overwhelming in the beginning. You want to sleep. You always want to sleep. So I don't have answers. You see, I want to sleep. But I am a forthcoming person and I want my life to be full somehow. I want to play with my son again. I want to walk down the street and ride my horse. I have MS and I am ok. But if you see me , dropping crap all over the street, feel free to help me pick it up. It takes a whole day for me alone. Thank you and may we all know good days amongst the challenges. And the biggest thanks to @elizberkley who forced me to see her brother #drjasonberkley who gave me this diagnosis after finding lesions on that mri. I have had symptoms for years but was never taken seriously until I fell down in front of him trying to sort out what I thought was a pinched nerve. I have probably had this incurable disease for 15 years at least. And I am relieved to at least know.
I remember when Sopranos actress Jamie Lynn Sigler went public with her multiple sclerosis diagnosis. She said she had to think about every step she takes and that she would get exhausted doing simple things like walking up stairs or being on her feet for a while. Jack Osbourne has also talked about living with multiple sclerosis and how unpredictable it can be. And of course we can't forget Montel Williams, who bravely went public with his MS diagnosis in 1999. I hope that Selma gets the support and treatment she needs to manage her disease. She's also a single mom to a seven-year-old son and while she has a lot of resources it's still got to be difficult for her.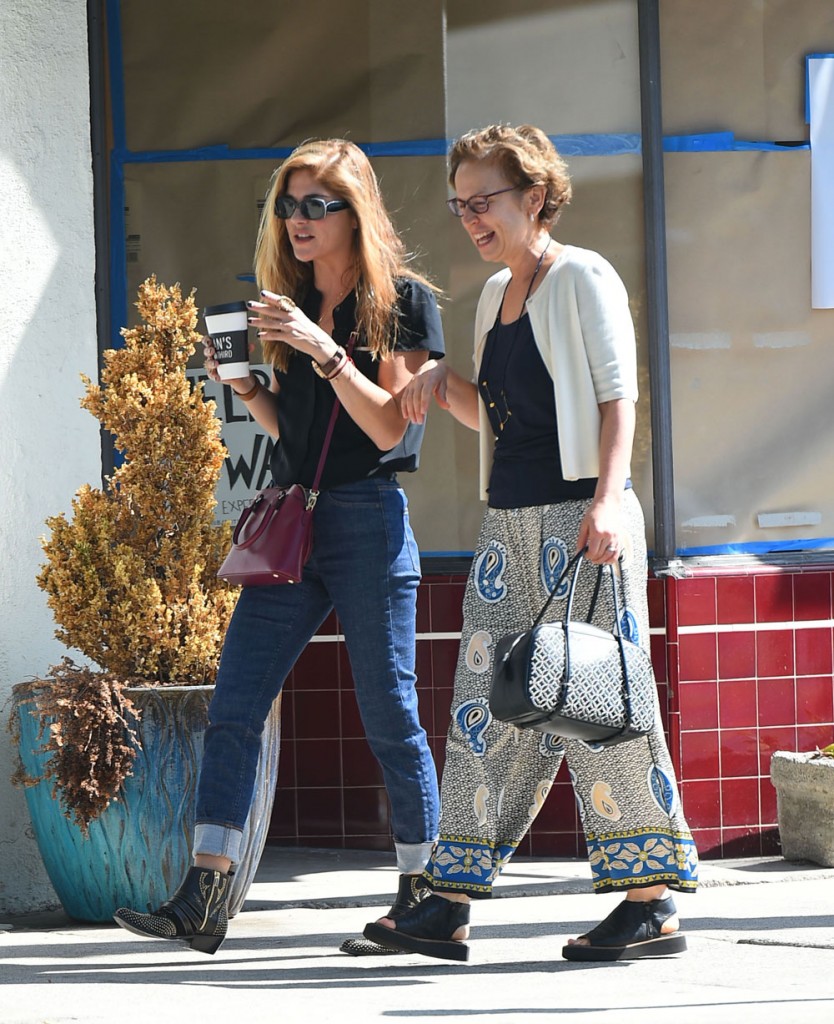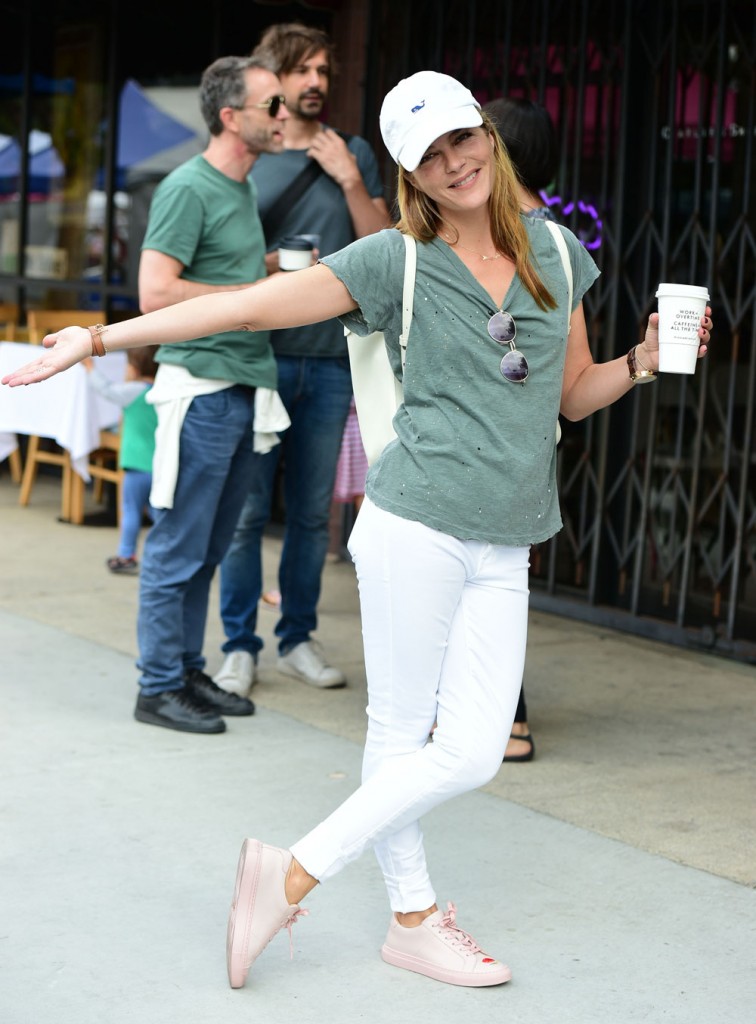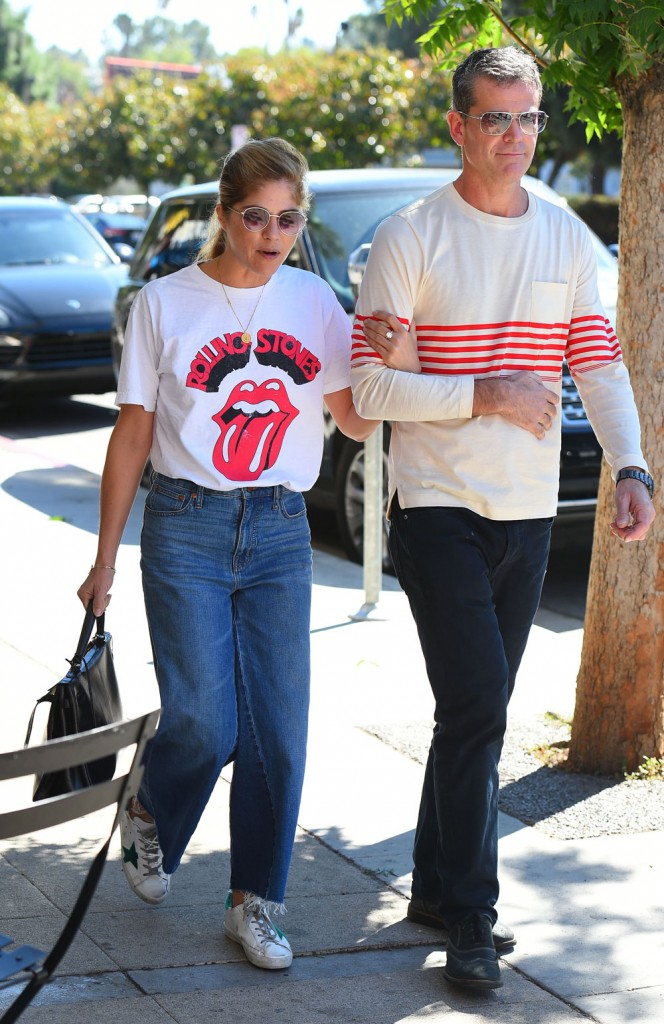 Selma is shown with her boyfriend, Ron Carlson, and out with a friend in September and earlier this month. Credit: WENN