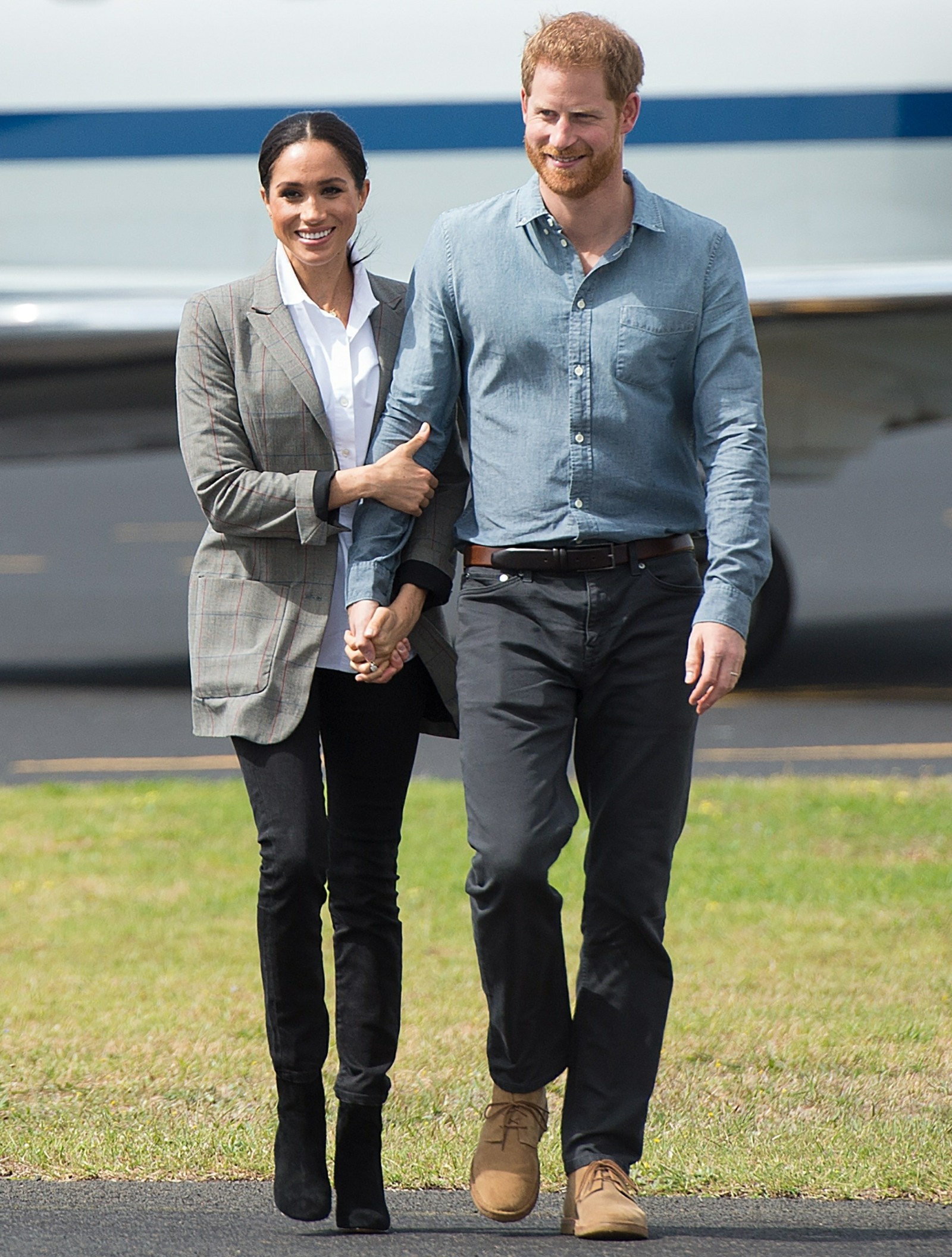 Even though I don't like to admit it, Prince Harry is a lot like his older brother in many different ways. Both princes fetishize the idea of "being normal" and "living a normal, un-royal life" without really understanding what "normal" really is for most people. The princes' idea of "normal life" is still being rich and having enormous privilege, but having none of the noblesse oblige and none of the royal-work responsibilities. In Harry's case, I'll give him a little bit more credit: I think he could have very easily lived the life of a career soldier, but he gave up his military career because he knew he needed to get down to royal work. Enter Meghan, who has lived a normal life for 30-odd years and who gave up her normal life so she could be a duchess. So what do you make of this?
Prince Harry and pregnant wife Meghan reportedly do not want their child to assume any official royal role. The couple, on their first official tour of Australia since marrying earlier this year, hope he or she will lead a "relatively normal life," the Sunday Times of London said, quoting an anonymous source who knows the couple.

"That word 'normal' looms very large for Harry, 34, and Meghan, 37, when it comes to their child's future," the source said.

The baby, due next spring, will be seventh in line to the British throne. Harry and Meghan's wishes are in line with those of Harry's father, Prince Charles, who has advocated for a "slimmed down" monarchy focusing on a direct line of succession to the throne.
If Meghan and Harry are just going to behave like any old middle-class couple and raise their kid to be just like everyone else… then what's the point? I've never been one of those "royalty needs a bit of mystery and magic" people, but good lord. Is this some kind of preview about Meghan and Harry's kid not having a prince/princess title? As it stands now, the Queen would have to intervene to give Polo Baby a prince/princess title. But if Harry and Meghan are like "no, ma'am, we want our humble Polo Baby to grow up without a title," what's the point of all of this??? Ugh.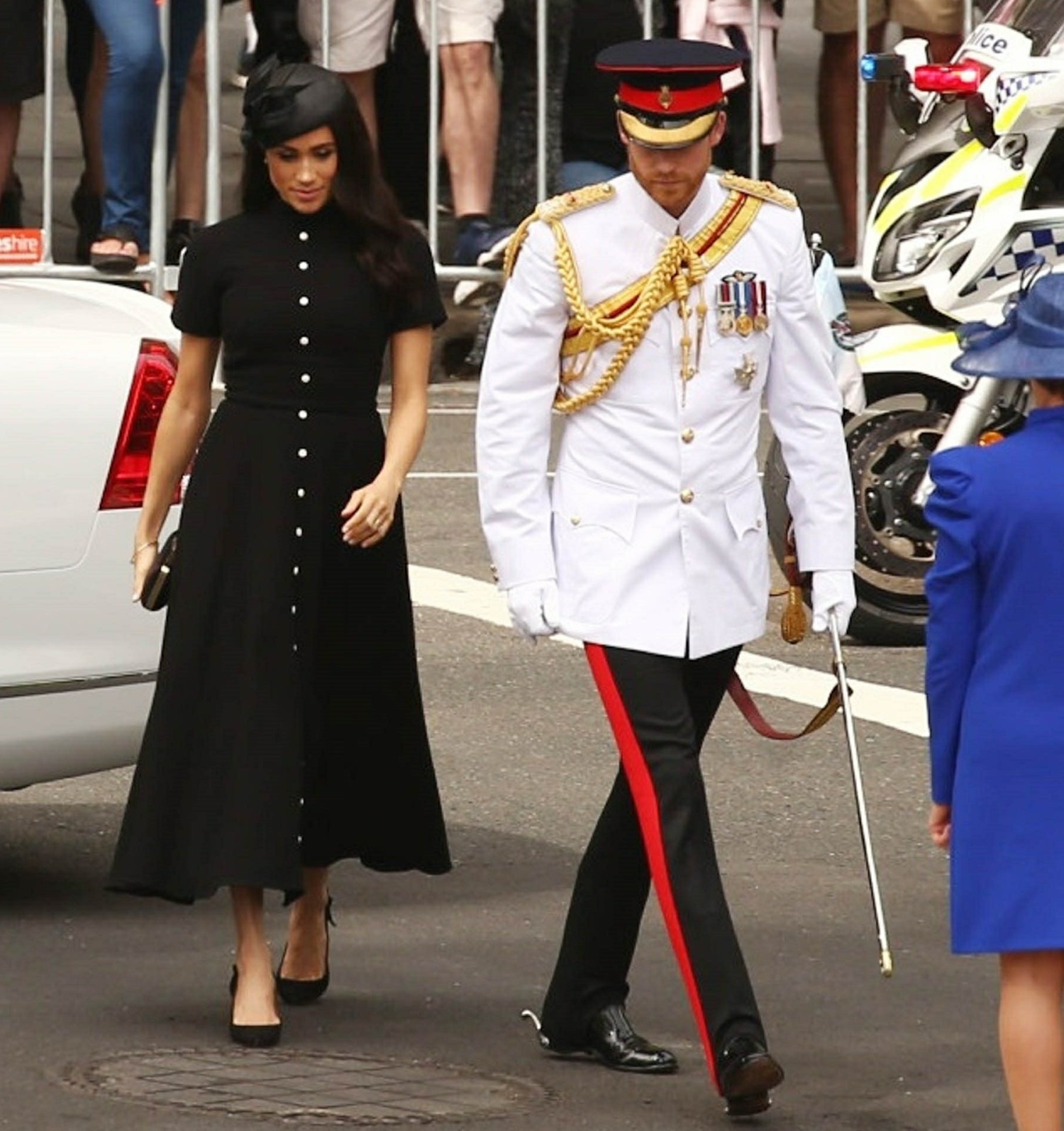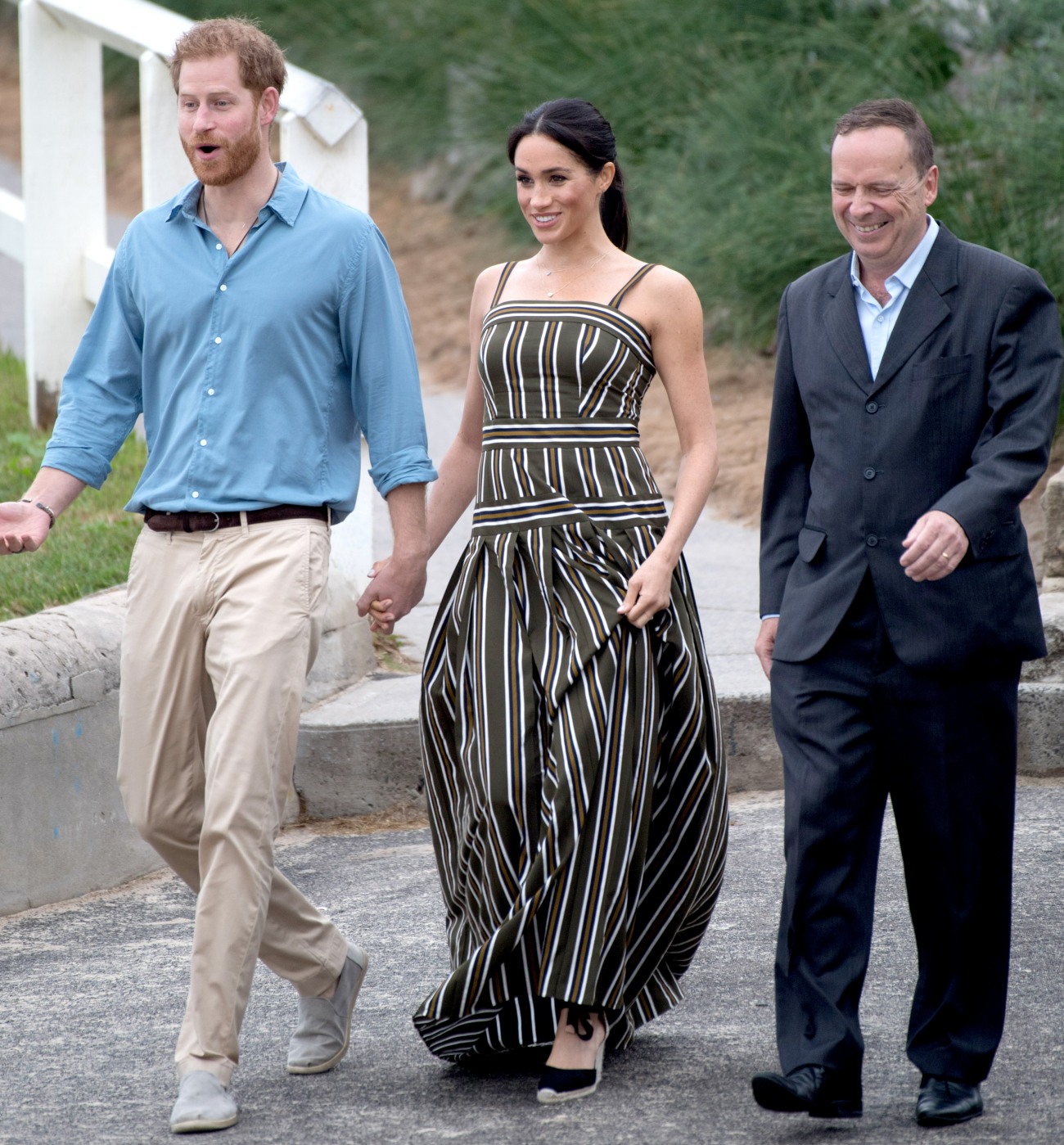 Photos courtesy of Backgrid and WENN.