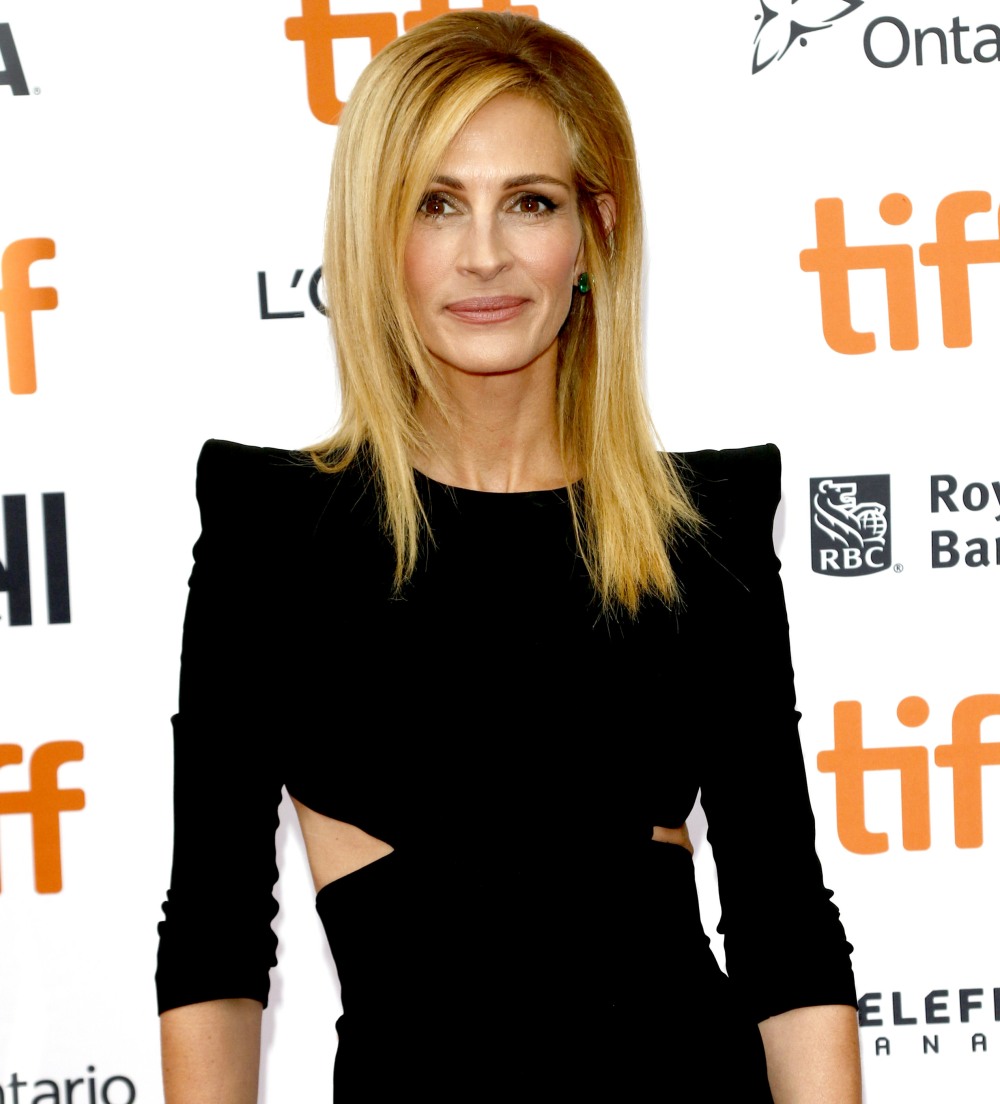 I'm trying to remember when I last watched a romantic-comedy from start to finish. Did Destination Wedding count as a rom-com? It was billed as a rom-com but it was a lot darker than traditional rom-coms. To be fair, few people are writing rom-coms and few people are making them. Everything is superheroes and historical bio-pics these days. Oh, I just remembered: Begin Again Home Again, with Reese Witherspoon. I watched that and it was… okay. Sometimes I do need something lighter, and sometimes I just want to see two pretty people fall in love. But if anyone out there is still writing rom-coms, don't ask Julia to play one of the roles. She thinks she's too old for them.
Julia Roberts built her career starring in some of the most enduring romantic comedies of the modern film era. However, fans shouldn't hold their breath when it comes to seeing her starring in any in the future. ET's Keltie Knight spoke with Roberts in Los Angeles on Sunday, where the Oscar winner was promoting her upcoming drama thriller series Homecoming, and she admitted that she feels she's had too much life experience to convincingly star in a rom-com at this point.

"Unless we [play] the parents of the people that are rom-com-ing," Roberts, 50, explained. "There came a point in my career where people thought I had turned on romantic comedies, which I love them, I love to be in them, I love to watch them. But sometimes, they just don't work at a certain point of life experience."

For Roberts, the disconnect comes when the audience doesn't believe that the actors in the film aren't naive and emotionally juvenile, as the characters in rom-coms tend to be to allow for the zany situations and farcical hijinks inherent in the genre.

"It's not about age, it's just about what people know that you know," Roberts explained.
I sort of understand what she means once you get past the headline of "Julia says she's too old for rom-coms." It's not that she's really too old to play a romantic lead, it's that the handful of romances written these days are for younger actors, and Julia would look like an a–hole if she was still doing sh-t like Runaway Bride (which I hated then and I hate even more now). Whenever people talk about "oh, rom-coms don't work at this point," I always point out that Mindy Kaling expanded her love of rom-coms to a TV show - The Mindy Project – which sort of redefined rom-coms for me because that show was so smart. There were hijinks and zany situations, but there was an emotional core, a romantic center. I hate to admit it, but if Mindy Kaling wrote an adult rom-com for Julia Roberts, I would watch the sh-t out of it.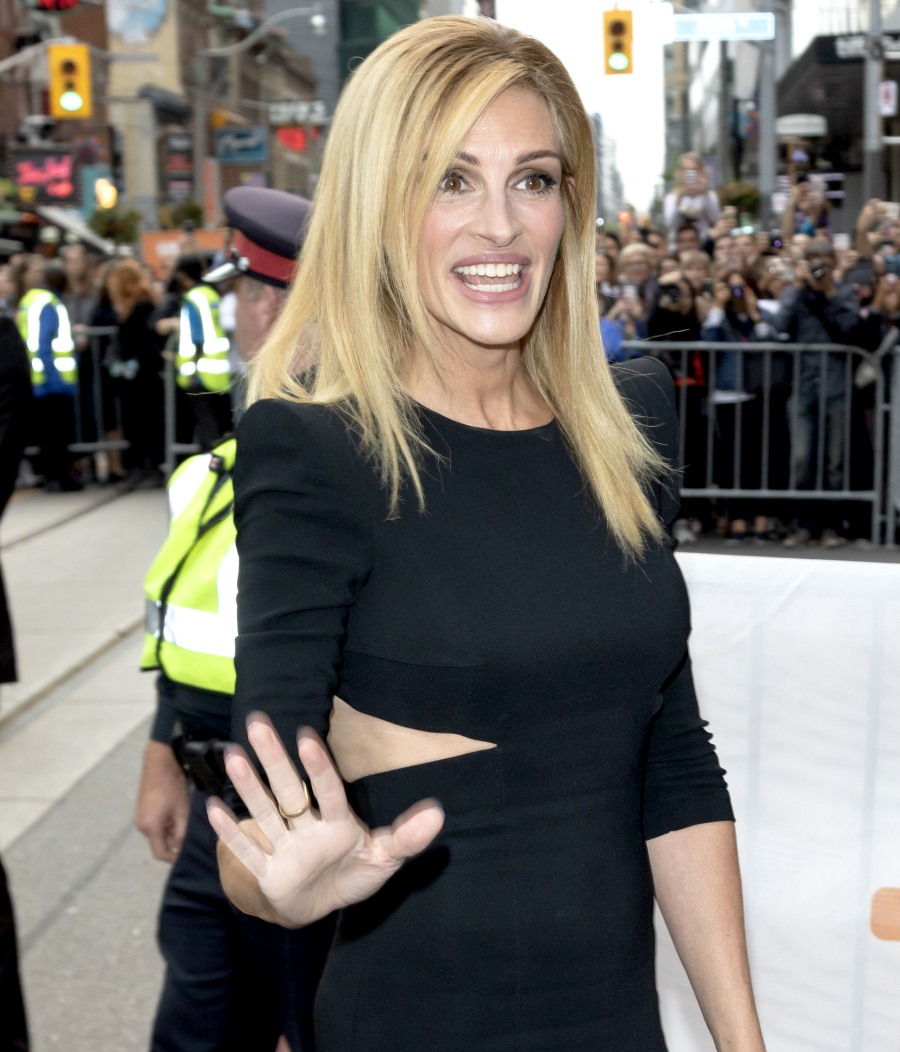 Photos courtesy of WENN.