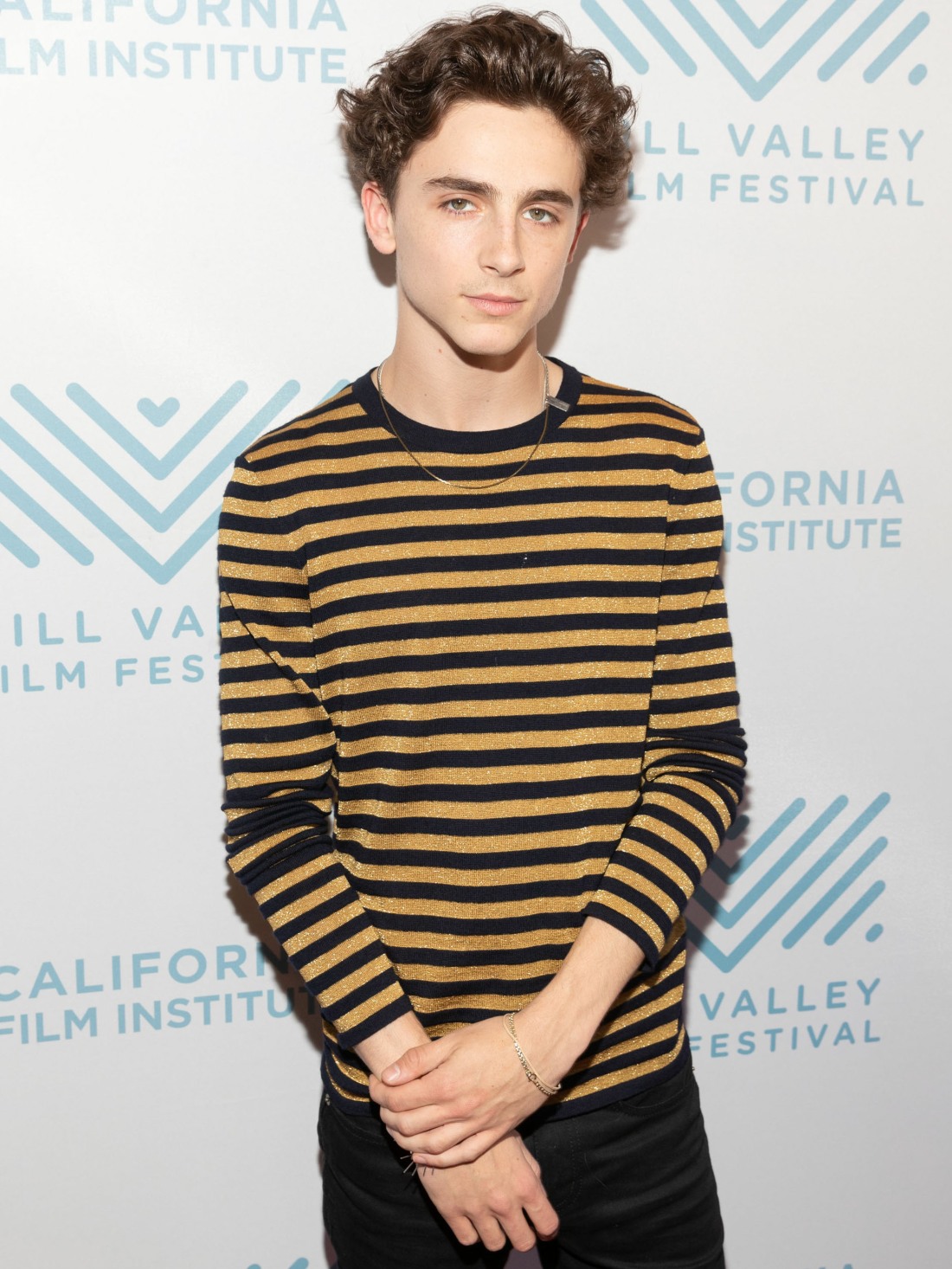 One of the most amazing facts about Timothee Chalamet is that he used to date Lourdes Leon when they were both in the same New York high school. They used to get pap'd together in New York, before we really knew who Timothee was. Also a fun fact: Ansel Elgort went to the same school, but he was a couple of years older. Ansel and Timmy are friendly to this day. Timmy and Lola are still friendly too.
So, once you date Madonna's oldest daughter, who can you possibly date next? Why, Lily Rose Depp, daughter of Johnny Depp and Vanessa Paradis. Several weeks back, there were some fan photos and paparazzi photos of Lily Rose and Timmy out together in New York. No one knew if they were just friends or what. As it turns out, they're happening, and they've probably been happening for a month or longer. Photo evidence:
Timothée Chalamet and Lily-Rose Depp confirmed their romance by going on a date that was just peachy. https://t.co/bLh1nORlwo pic.twitter.com/ISztaY3PH2

— E! News (@enews) October 22, 2018
So what does a date night look like when you are arguably the best actor of your generation, and you want to impress the cool French-American girl who was dating a much older guy until recently? You take her out for fried chicken. YES. A MILLION TIMES YES.
Photographers caught Timothee Chalamet and Lily Rose Depp in the East Village this weekend where they enjoyed a meal at Blue Ribbon Fried Chicken. And yes, they also were caught sharing sweet kisses on the lips.

"They were very sweet together," an eyewitness shared with E! News. "They wrapped their arms around each other in line and linked arms the entire time. They seemed very happy to be together."

While we can't tell you exactly what they ordered at the establishment known for "fried chicken at a fine dining restaurant," we're crossing fingers some delicious chicken was on their plates. "When they left, they stopped on a street corner and shared another passionate kiss," an eyewitness continued. "They huddled together in the rain but loved being outside and were laughing and smiling the entire time. They seemed very into each other."
Any guy who takes me out for fried chicken on a date is getting laid that night. Nothing gets me off like FRIED CHICKEN. Tell me more about the fried chicken, please. If the date also involved mashed potatoes and/or french fries and maybe an ice cream sundae, then he's a keeper. Like, I now expect Timmy and Lily Rose to get married, 100%. I know they're young – he's 22, she's 19 – but they'll do it for the fried chicken culture. What's next, he'll take her out for prime rib? *swoons*
Anyway, I do think they're very cute and sweet together. I sort of had high hopes for Timmy and Saoirse Ronan, but I guess they're just friends. Which is also fine. Timmy and Lily Rose can be arty and French and high-cheekboned together, whilst devouring fried chicken. I'm into this.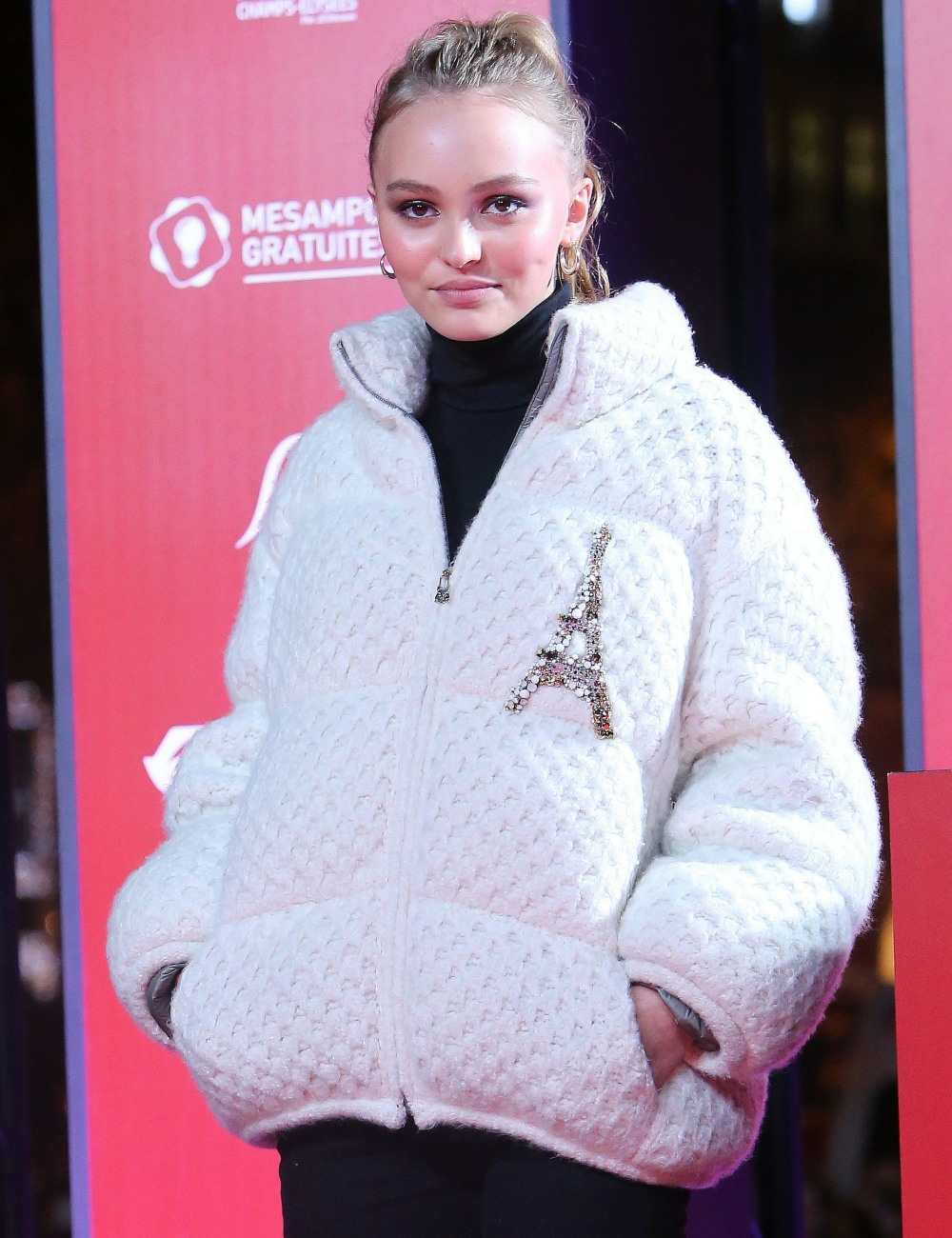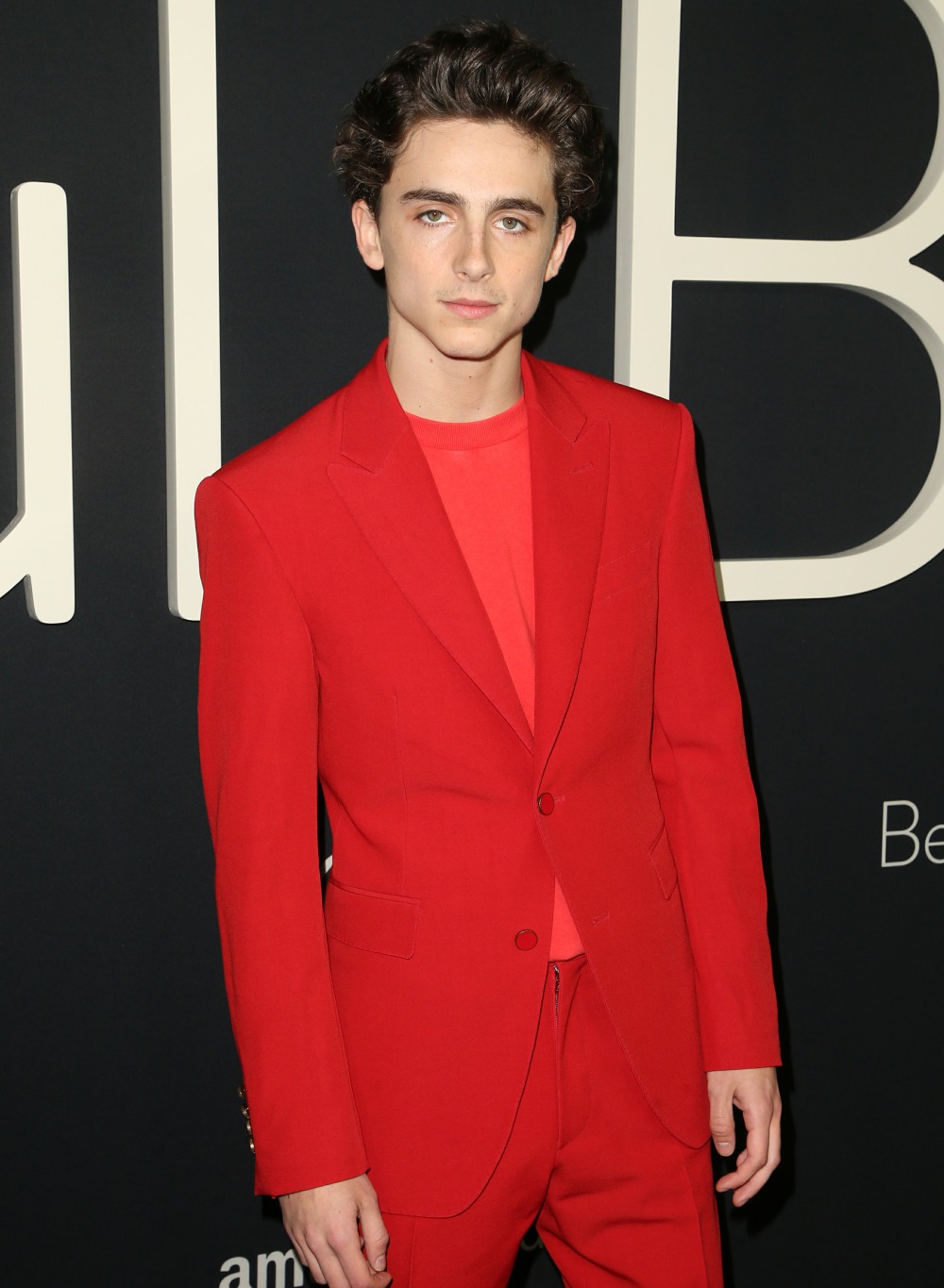 Photos courtesy of WENN.