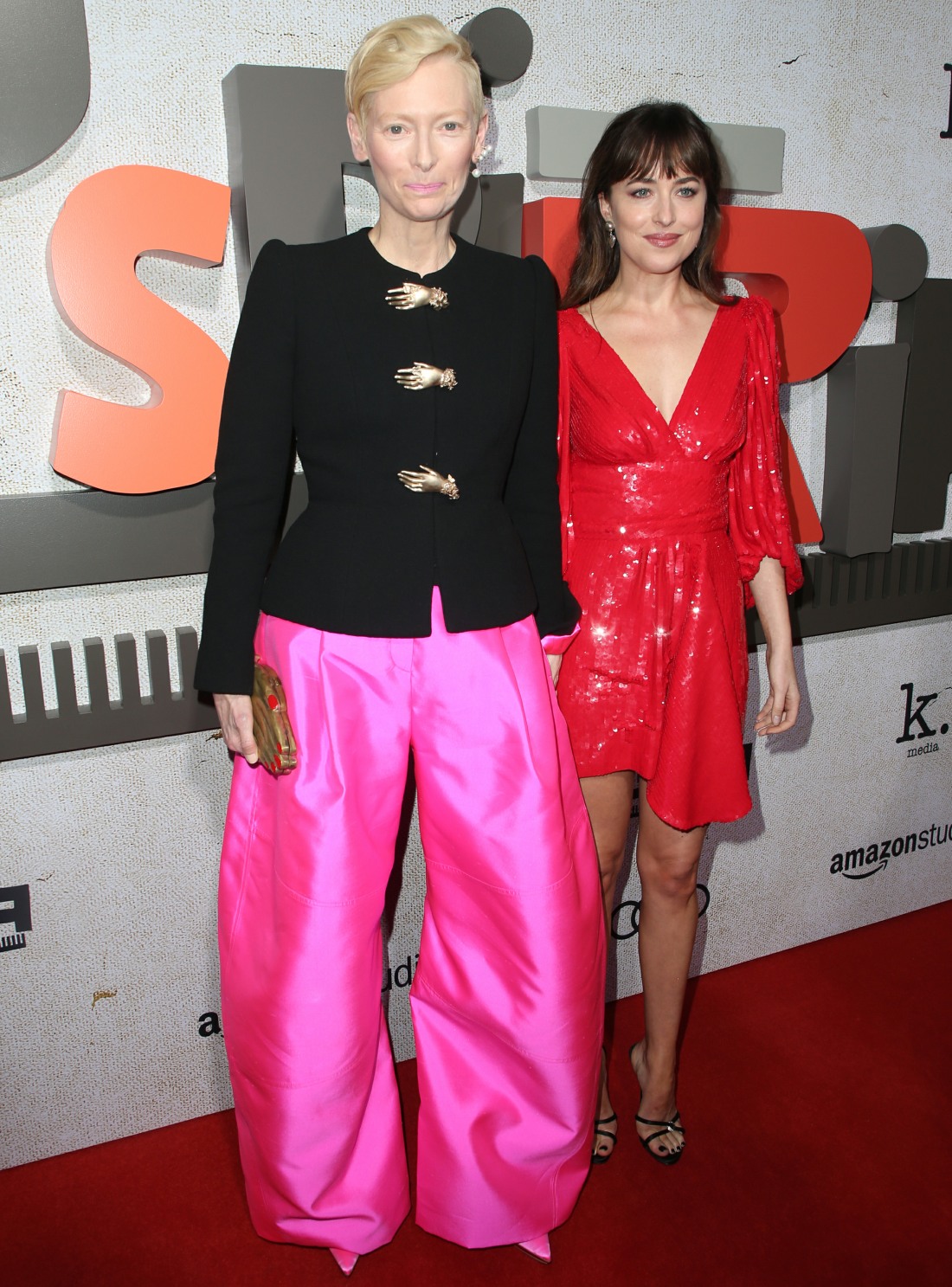 Here are photos from last night's spooky and ghoulish LA premiere of Suspiria. The ladies of Suspiria have been making the rounds at film festivals, promoting their film and generally looking very fashionable and interesting. I even thought Mia Goth and Dakota Johnson were coordinating their looks for effect. But I don't know what happened at this LA premiere, because every single one of them looks like a damn mess.
Let's start with Tilda Swinton, I guess. Tilda wore this Schiaparelli Haute Couture ensemble that featured comically oversized palazzo pants in hot pink and a conservative/quirky jacket with GIANT HAND BUTTONS. Duchess Kate is shook by these buttons. And I'm shook by how much I loathe these pants.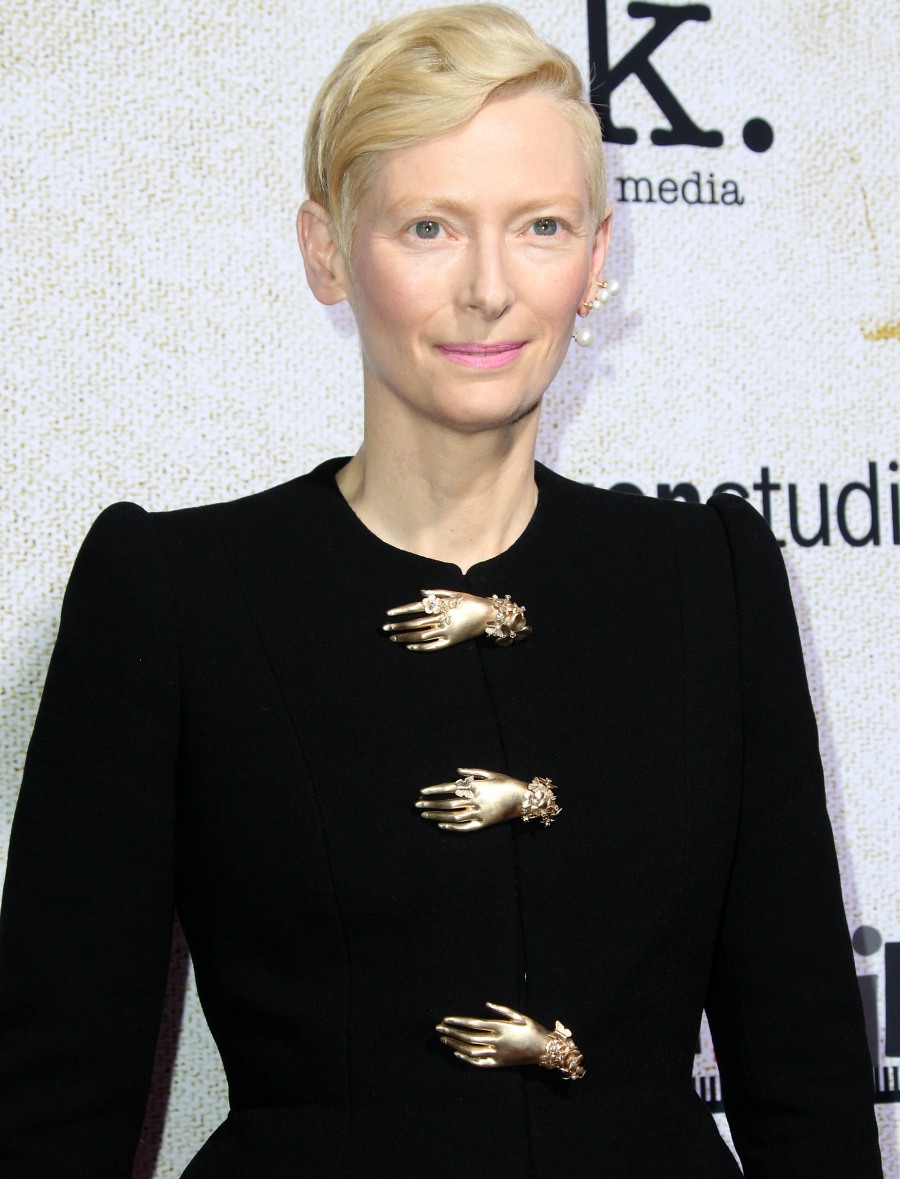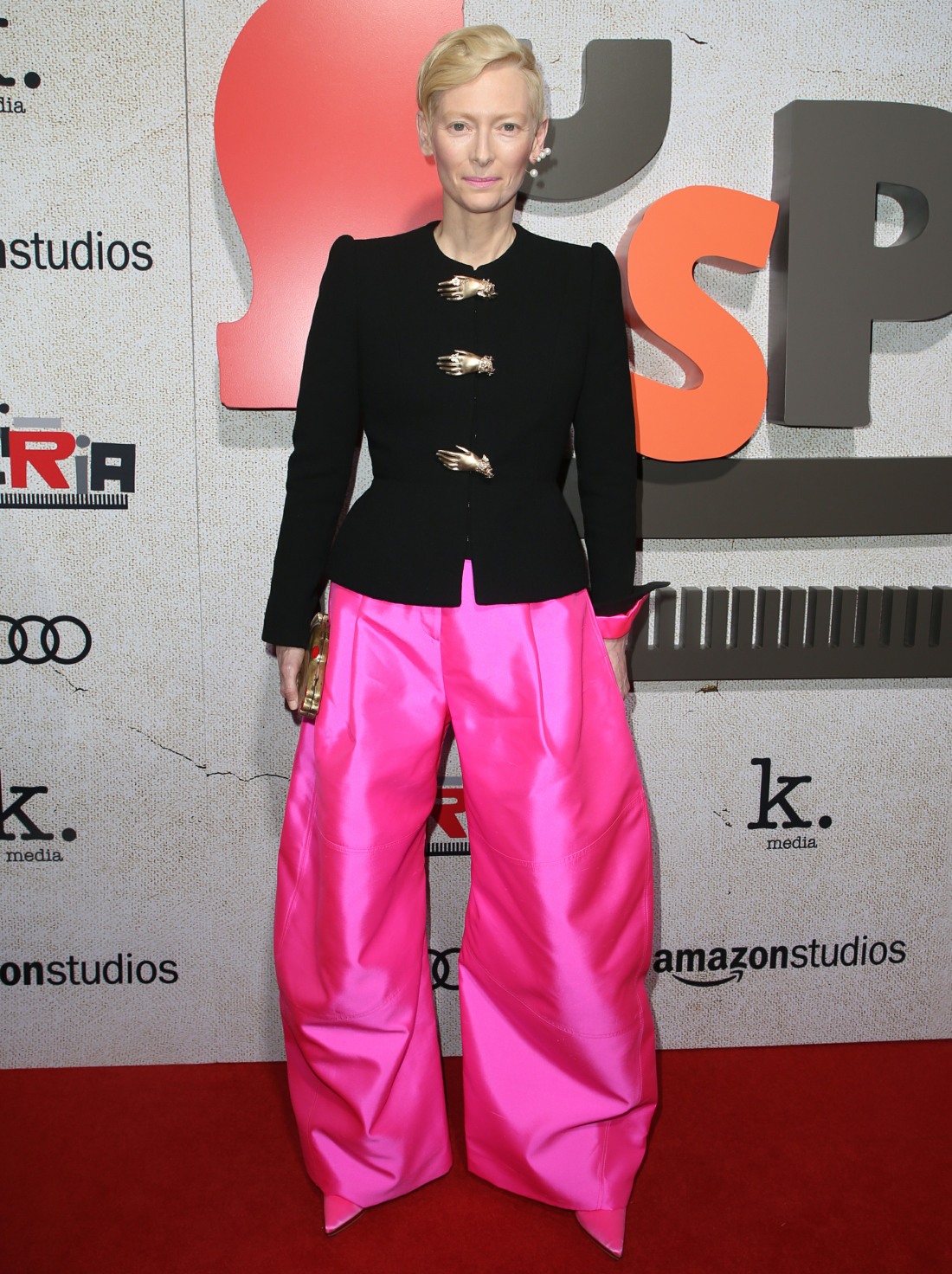 Dakota Johnson wore Celine, in what looks like a costume from an '80s film where she plays the ditzy party girl supporting character to a Wall Street stockbroker. The bangs, the cut of the dress, the general nothingburger vibes… ugh.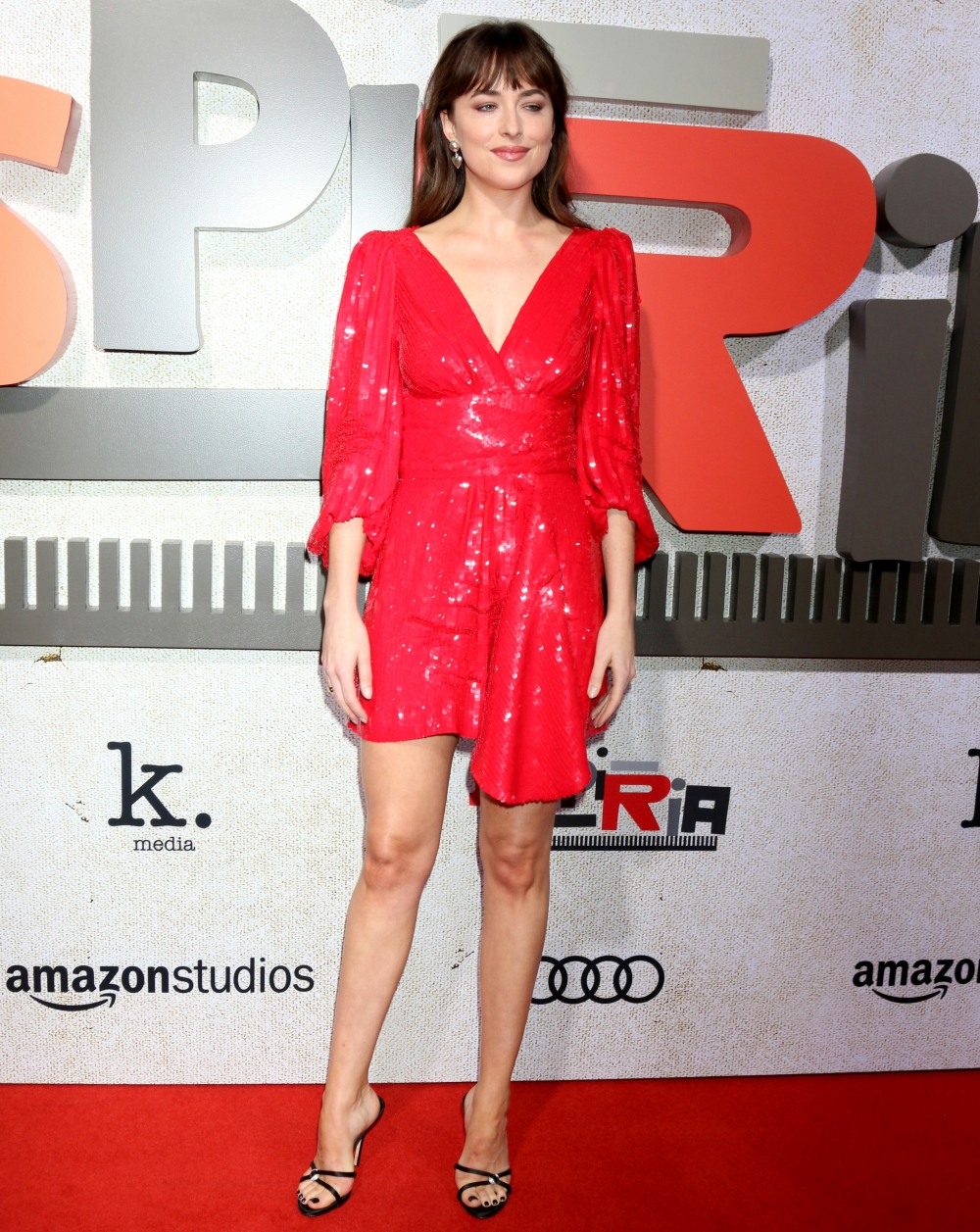 Chloe Moretz in Miu Miu. Honestly, I laughed. The dress is flat-out hideous and the styling just takes the fuggery to the next level. It's so bad that I've actually come around on it: maybe Chloe was *trying* to look this terrible?? There are no excuses for the makeup in particular – why would anyone do pink eye makeup AND goth lips?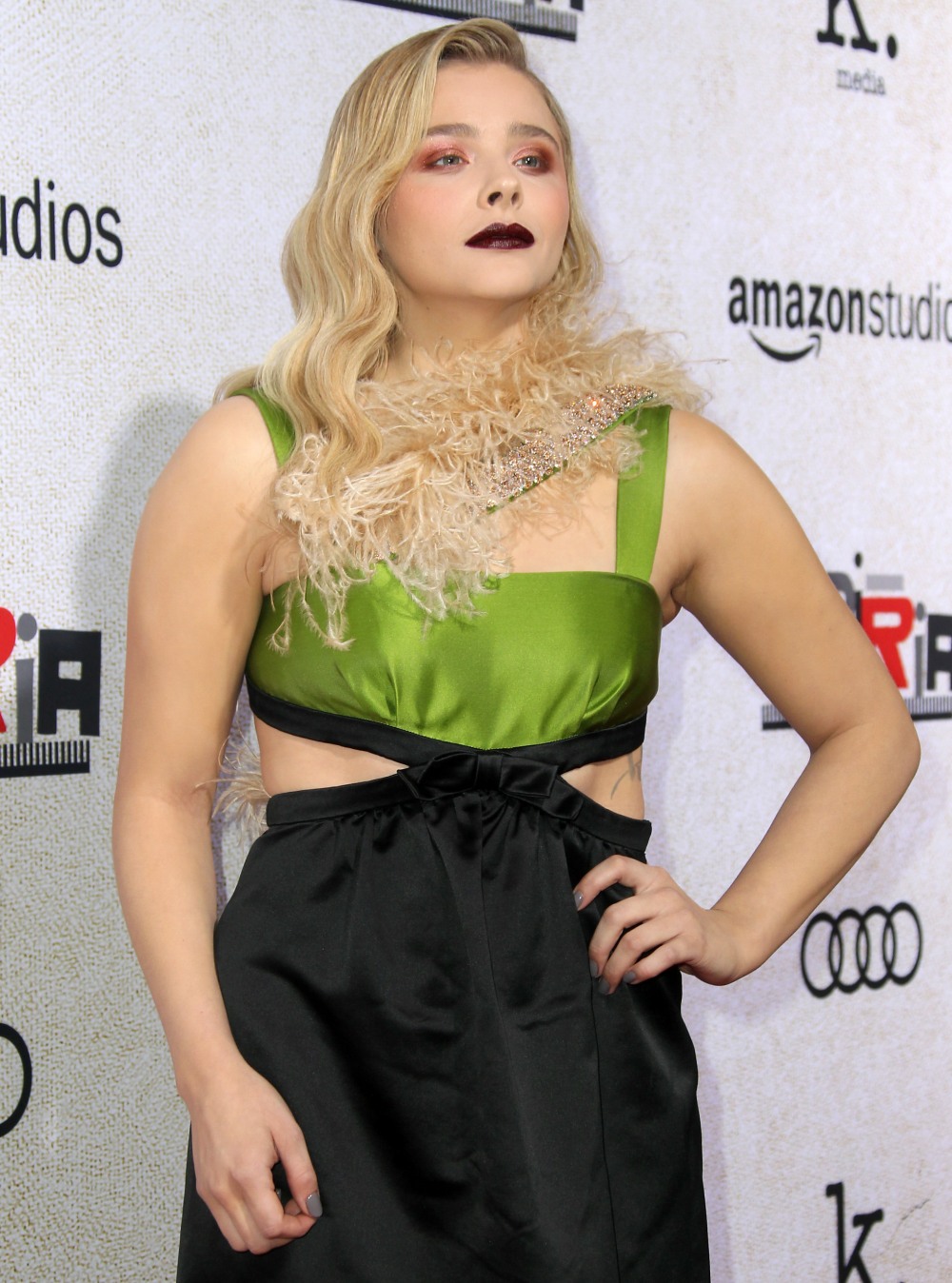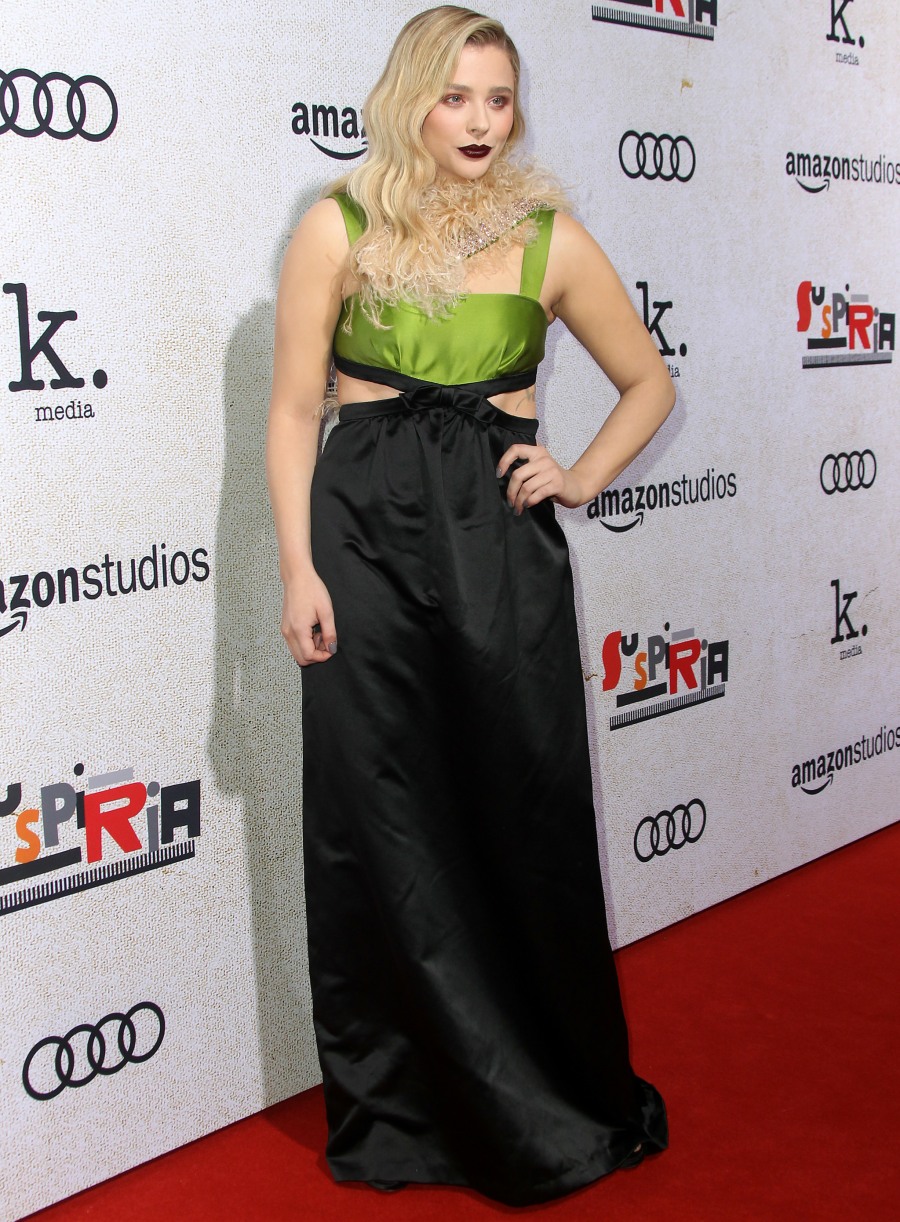 And finally, here's Mia Goth in Dior. This was my favorite look of the premiere – it's simple and dark and flattering and it would have been great if the other women had coordinated with her.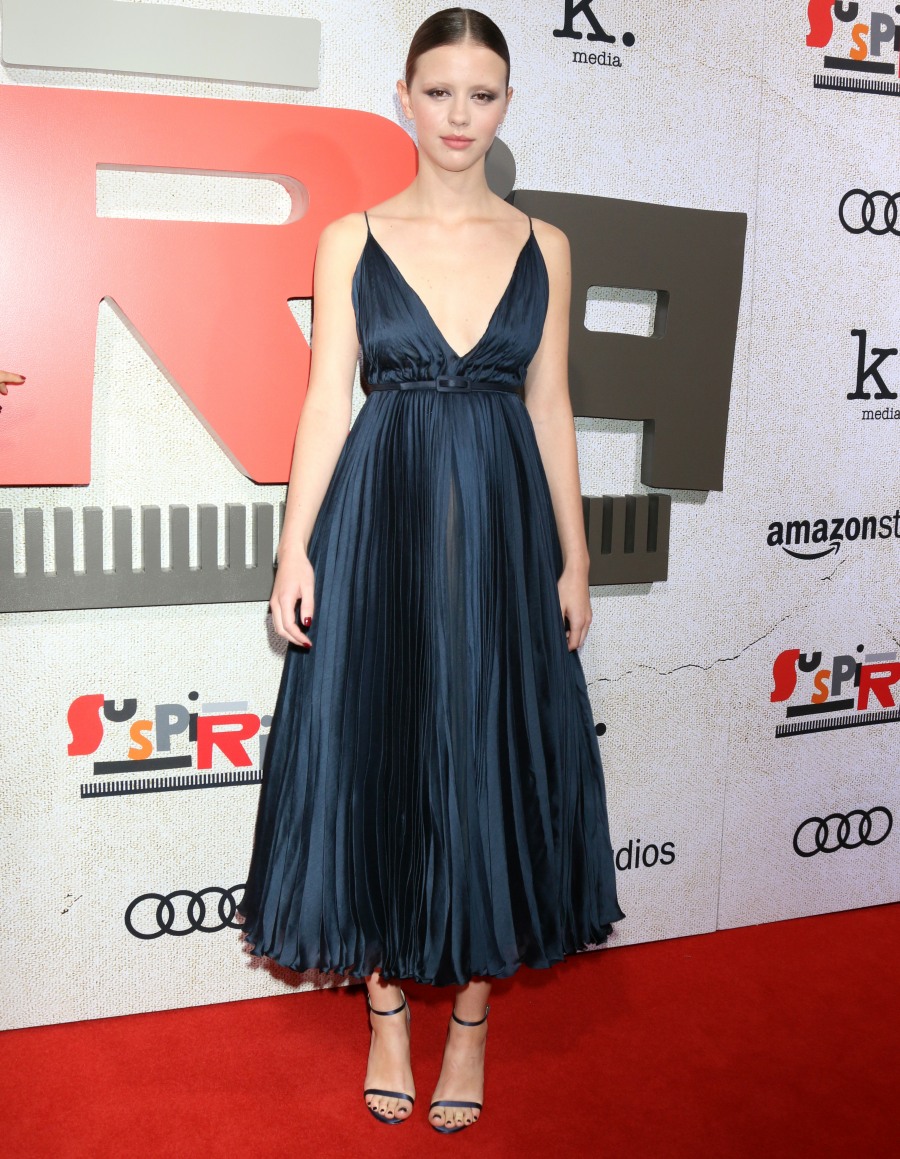 Photos courtesy of WENN.