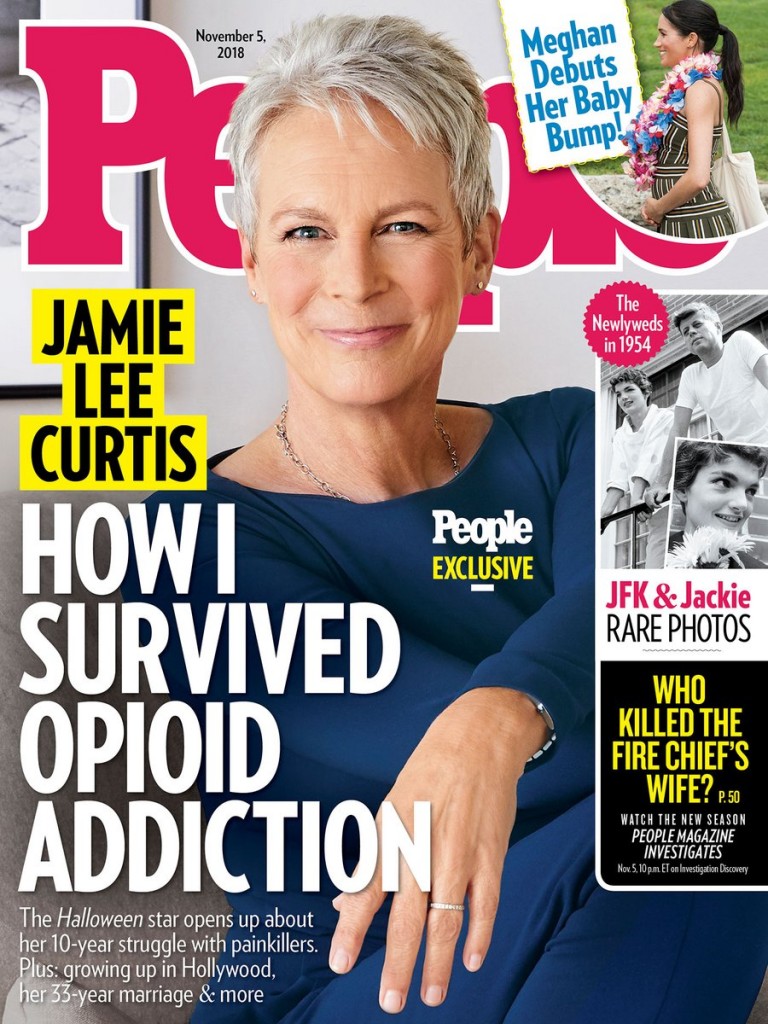 The lovely Jamie Lee Curtis is on the promotional trail for Halloween. Given the horror flick's incredible opening weekend, the movie doesn't need much help. Jamie is on the cover of this week's PEOPLE. In her interview she discusses her 10-year struggle with painkillers, which she been open about in the past. She recently called getting sober em>"the single greatest accomplishment of my life." Jamie admits that her battle with drugs almost took her down. As she told the magazine, "I was ahead of the curve of the opiate epidemic," adding, "I had a 10-year run, stealing, conniving. No one knew. No one."
Jamie's struggle began when she was prescribed painkillers following plastic surgery in 1989 for her "hereditary puffy eyes." She began getting drugs by any means necessary, including stealing pills from her sister Kelly, who found out about Jamie's addiction in 1998. On February 3, 1999, Jamie came clean to her family and attended her first recovery meeting. She's been sober ever since and still goes to meetings, for herself and to support other addicts. Here are some highlights from the interview:
On her sister finding out about her addiction:
"I knew she had them in her suitcase in our guest room closet. I basically took all her opiates. When she was leaving I knew she would pack her suitcase and find her pills missing. I knew I had to acknowledge to her what I had done, and so I wrote her a note and left it on her suitcase. I came home that day, and she put her arms around me and told me she loved me and she was concerned about me and she was unwilling to watch me kill myself."

On addiction:
"The shame involved with it is tremendous. I have worked very hard to remove the shame of it and just acknowledge I'm human. What makes recovery so special is that it's one addict or alcoholic talking to another. It's really about letting go of the secret in a safe way and then finding treatment programs that work for you."

On getting sober:
"I'm breaking the cycle that has basically destroyed the lives of generations in my family. Getting sober remains my single greatest accomplishment…bigger than my husband, bigger than both of my children and bigger than any work, success, failure. Anything."

On recovery:
"In recovery meetings, anyone who brings up opiates, the entire room will turn and look at me, because I'll be like, 'Oh here, talk to me. I'm the opiate girl.' We're here to relate to each other. We're human. We're all trying to figure this out—all of us."
I can very much relate to Kelly, as I had a family member in the throes of addiction steal pain pills from me. I'm so glad that Jamie has been able to triumph over her own personal demons and serve as an inspiration for others. Jamie turns 60 in less than a month, on November 22. She's goals in so many ways.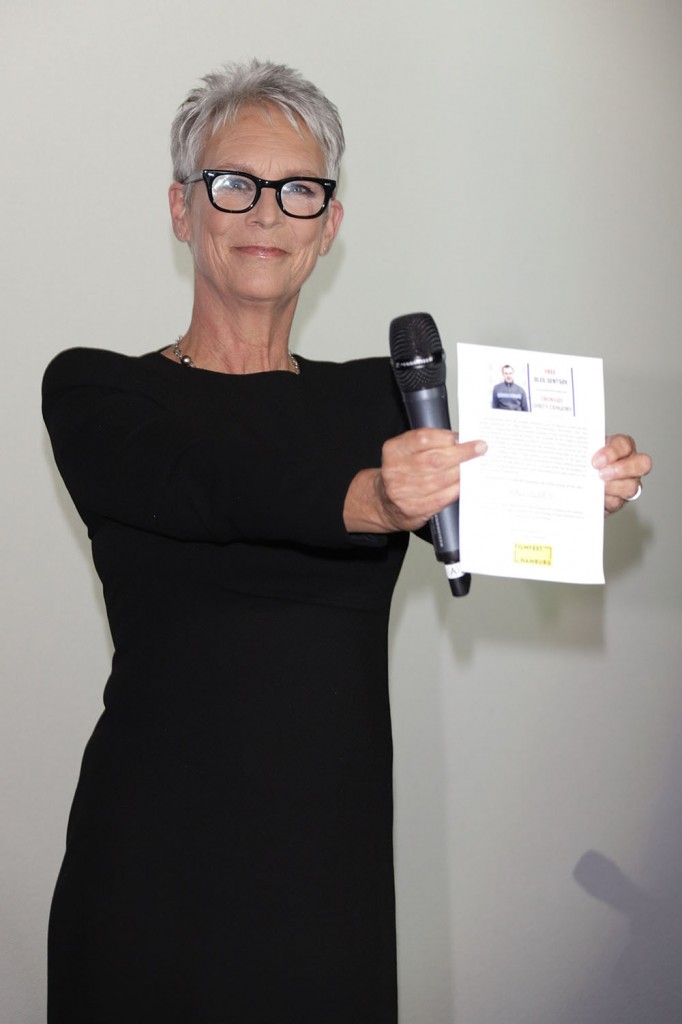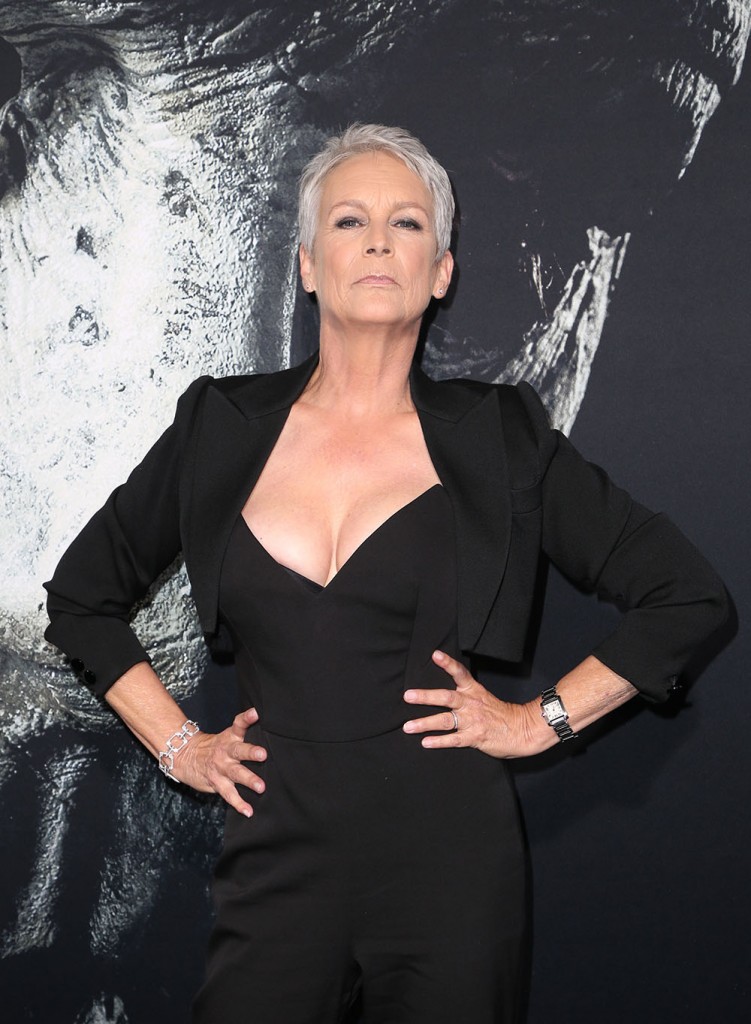 Photos: Getty, WENN, Instagram