Embed from Getty Images
October 31 may be when the calendar says it's Halloween, but for horror movie buffs like myself, it's really today. The day has come for the Michael Myers/Laurie Strode face-off that we have been anxiously awaiting, as the "true sequel" to the classic 1978 John Carpenter-directed film is finally here.
I've devoted a lot of space here to the movie's star, Jamie Lee Curtis, but she's given us great interview. Honest and frank, she's weighed in on everything from plastic surgery and overpriced skincare products to aging and sexual assault. One thing Jamie has always been outspoken about is her struggles with addiction. She has admitted on many occasions about her opiate addiction, going so far to admit that she was a "dope fiend" and has been free from opiates for almost 20 years.
In an interview with USA Today Jamie mentions her battle with alcohol and opioids that developed when she was stuck on a "hamster wheel" of work and family obligations. She admitted "I think I was replicating my mom [Janet Leigh] and really trying to just make everybody happy." During that time, she was working on A Fish Called Wanda. That should have been a blast considering the cast (Kevin Kline, John Cleese and Michael Palin), but it was anything but. As she recalled,
"My memory of 'A Fish Called Wanda' is that I cried every day to and from work. Not that I laughed, not that it was super-fun, nothing. My memory of 'A Fish Called Wanda' was leaving my sleeping 6-month-old daughter, going to work an hour away and then working 12 hours, sometimes more, and then an hour back, often to a child asleep again. And that was like the beginning of it all for me."
Jamie turned to alcohol and pills and, eventually, sought treatment. She recalled, "As soon as I got sober, which is 20 years coming up in February, everything changed, because it was a big, big acknowledgment that I could not do all of the things I was trying to do."
The soon-to-be 60 actress accepts her lot in life, never being able to fully shake her reputation as Hollywood's "scream queen." She says that, despite having many respected friends in the film industry who have never hired her, "at some point you have to be OK with it. Because if not, it will make you crazy. I have accepted long ago to go where the love is. Be with people who love you, meaning be with people who want to work with you." 
With roles in hit movies like Wanda and True Lies, her Halloween legacy and her happy family life with husband Christopher Guest, she says that triumphing over her own personal demons and accepting who she is now is "the single greatest accomplishment of my life." I've said it before and I'll say it again, she is great and inspires me more and more each day. Brava, Jamie.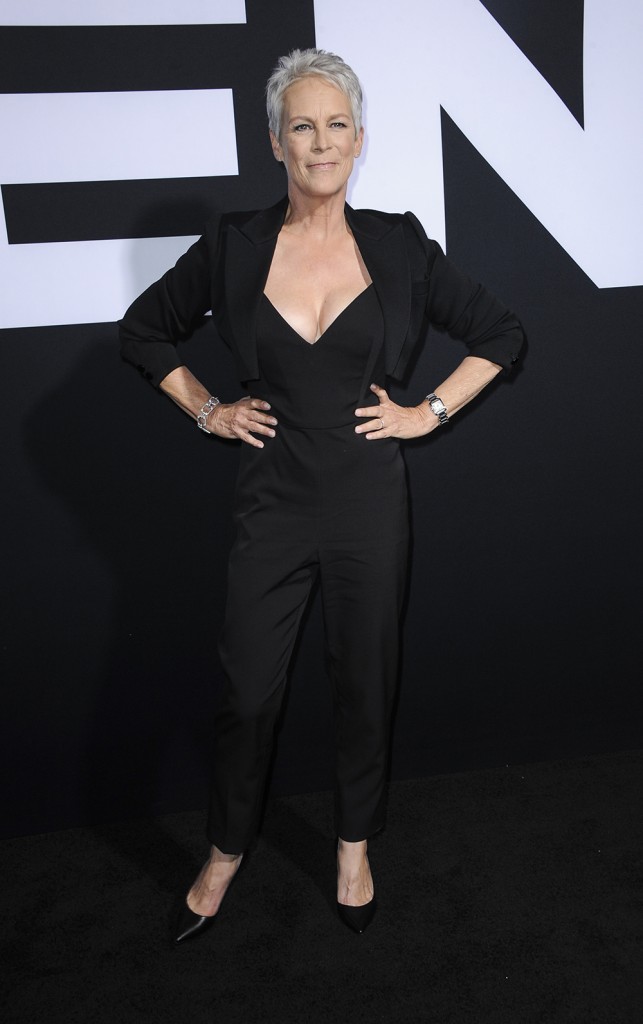 Photos: Getty, WENN