The delightful Jamie Lee Curtis is on the cover of Good Housekeeping's October issue where she shared advice on growing old gracefully and the key to a happy marriage. Jamie is married to Spinal Tap and Best in Show creator Christopher Guest and I want to have a dinner party with them as soon as possible.
Jamie is returning to the franchise that first brought her notoriety, 1978′s horror classic Halloween, as Laurie Strode in the "official" sequel. The new film has gotten mostly positive ratings from critics and will hopefully make us all forget Halloween 3: Season of the Witch (although, I doubt that). She's 59 and, refreshingly in Hollywood, has rejected cosmetic surgery and is the epitome of aging gracefully. Here are some highlights from the interview:
On her life philosophy, "If not now, when?":
"On the very clear passage of 50s to 60s, I have no time to waste. None. If you have creative ideas and you don't bring them out into the world in some way before you go, that is a tragedy."

On the power of doing it yourself:
"I like to invent things, and I like elbow grease. I wash my own car — why have other people do it while I sit on a bench watching them? I want sweat equity. I want it in my mothering, I want it in my marital-ing, I want it in my family-ing, I want it in my friend-ing. You tell me you're moving, I will show up on moving day. There will be a point where I want to relax and not worry so much about my sweat equity — when I've earned my rest."

On her 2002, makeup-free More photoshoot:
"It was an attempt at saying, 'I struggle with my own self-esteem,' I live a very quiet, private life. I do not do this [poses dramatically] in my daily life. People like Meryl Streep can put on any white shirt and we all go, 'Ahhh, look how gorgeous!' I've never been a comfortable cover girl, but the girl in those photos took off her clothes and stood there, letting her tummy relax. I was free."

On marrying her opposite:
We have been for 33 years, and we always will be. He's an intellectual, and I was from the movie star/alcoholic/drug addict side, where education was not the most important thing. We don't listen to the same radio station, we don't read the same paper, we don't go to bed at the same time. But we read the same history books….We're a little nerdy."

On her self-image:
"I am a constant editor. I shed people, I shed clothing, I shed possessions, I shed ideas. The biggest thing I've shed is my own limitations and perception of who I am. How can I expect my agent to think of me in a different way if I don't think of me in a different way? Is he going to wake up and say, 'That Jamie Lee is smart — she should write a screenplay'? Not going to happen! It has to come from me. And even if I stumble in my pursuit, that's OK. We are all looking for a fast track to enlightenment, but it's sweat equity, sweat equity, sweat equity."

Why she avoids the mirror:
"I don't know if men wake up, look in the mirror and hate themselves. Most women do. So I have a big secret: I don't look in the mirror. I'm a 60-year-old woman. I am not going to look the same as I used to, and I don't want to be confronted by that every day! When I get out of the shower, I have a choice: I can dry myself off looking in the mirror, or I can dry myself off with my back to it. I turn my back to the mirror, and I feel great! I don't want women to hate themselves, because I think women are extraordinary."
I've always liked Jamie for her no-nonsense attitude and the fact that she seems to not care what anyone thinks. Who else would go out and promote yogurt that helps you poop? She also looks amazing as she owns every wrinkle and grey hair. Jamie was (somewhat obviously) the best thing about Scream Queens and I hope Halloween reminds Hollywood that she's still a force to be reckoned with.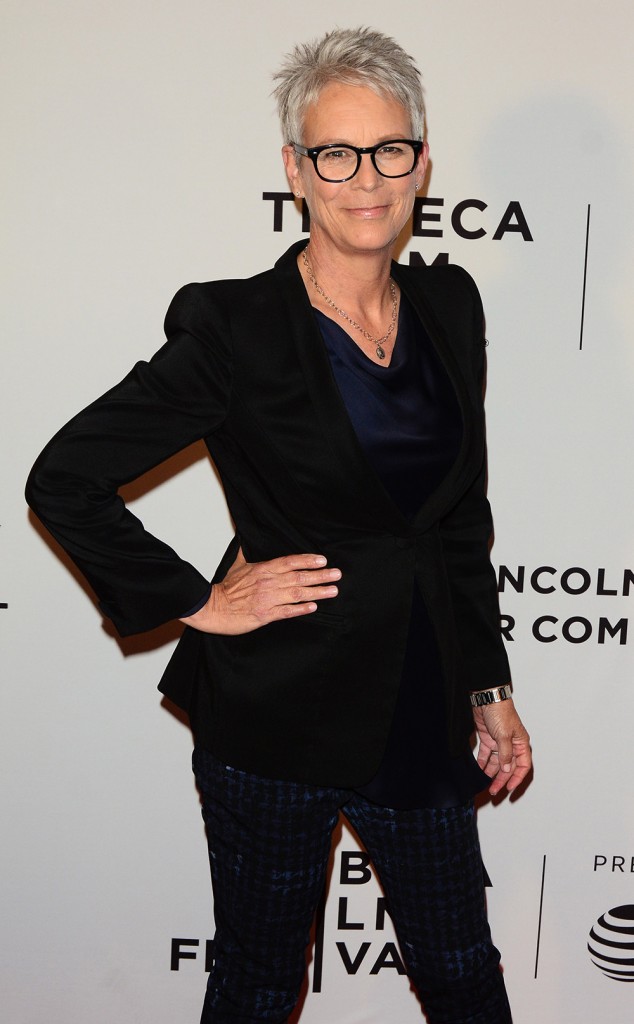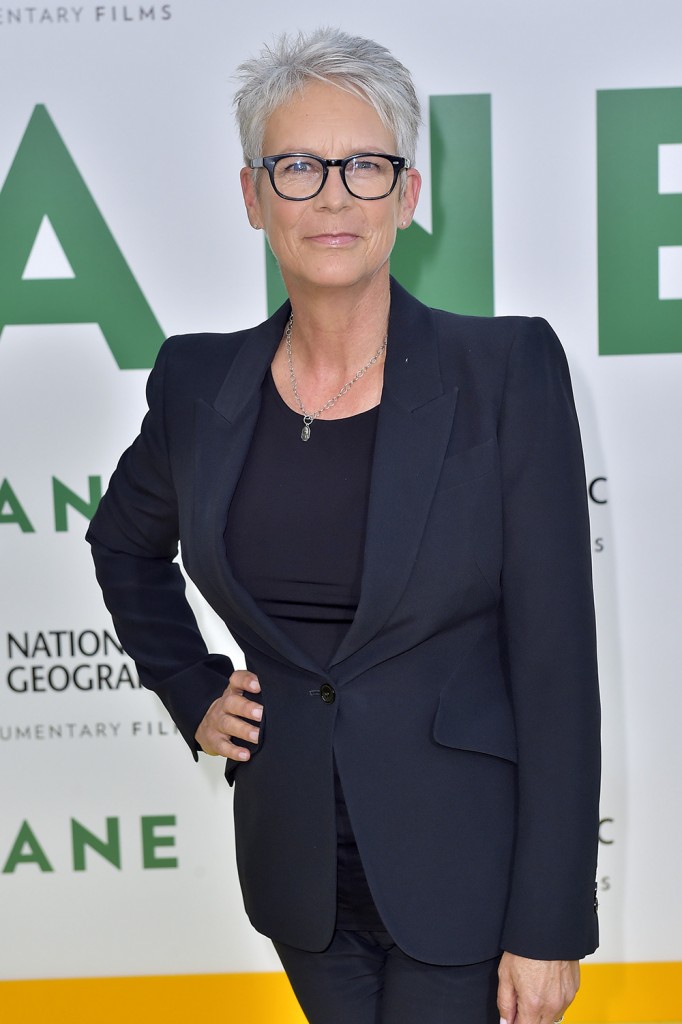 Photos: Instagram, Getty, WENN