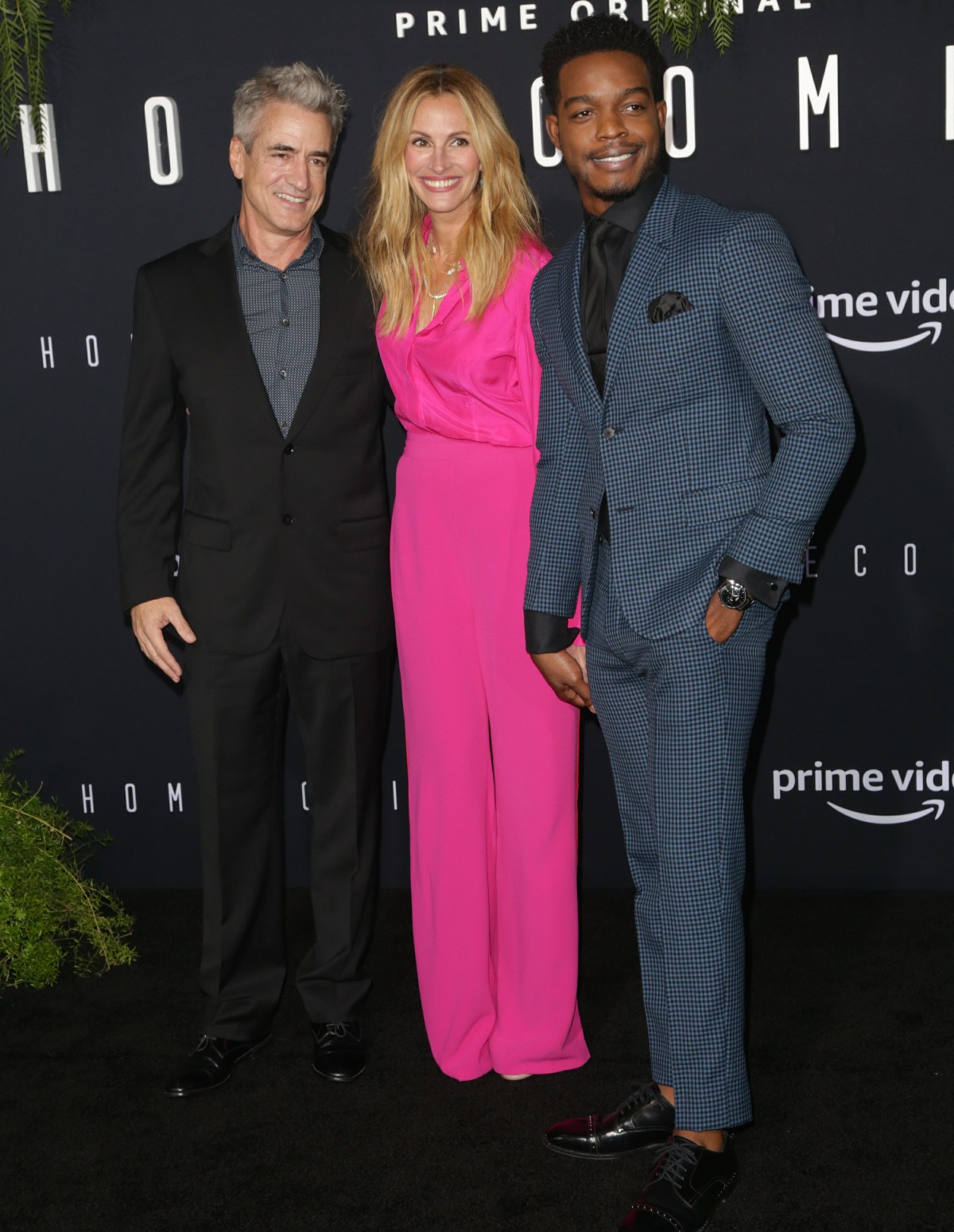 It's the season of Julia Roberts! Julia has several projects coming out all within a few months of each other. She's targeting an Oscar nomination for Ben Is Back (with Lucas Hedges), and she's probably targeting an Emmy nomination for Amazon's Homecoming. For a while, I avoided reading much about Homecoming other than "it's an Amazon series starring Julia Roberts." But about a week ago, I finally sat down and watched the trailer, and it is not what I expected at all – it's a creepy psychological thriller! I'm very interested in that.
Anyway, the premiere for Homecoming was held last night in LA. Julia stood out in a vibrant hot pink Brandon Maxwell ensemble. Which brings me to one thing I've always liked and appreciated about Julia: they always tried to make her seem like a fashionista, but she wasn't, and she's always aimed more for comfort in her red carpet style. She's always relied on trousers and pants too. While I wouldn't wear an entire hot-pink outfit, I love how comfortable this looks and I would wear it in a different color.
Julia was joined by her costars, Dermot Mulroney and Stephan James. It looked like Stephan is Julia's new favorite! They were giggling a lot together on the carpet, so much so that Dermot looked a bit left out. Incidentally, I'm sure there will be some people who are like "OMG Dermot and Julia, together again, My Best Friend's Wedding 4 EVA!" But I'd just like to say… lordy, I hated that movie. I don't need to see Dermot and Julia together again, because it just reminds me of how much I hate that movie.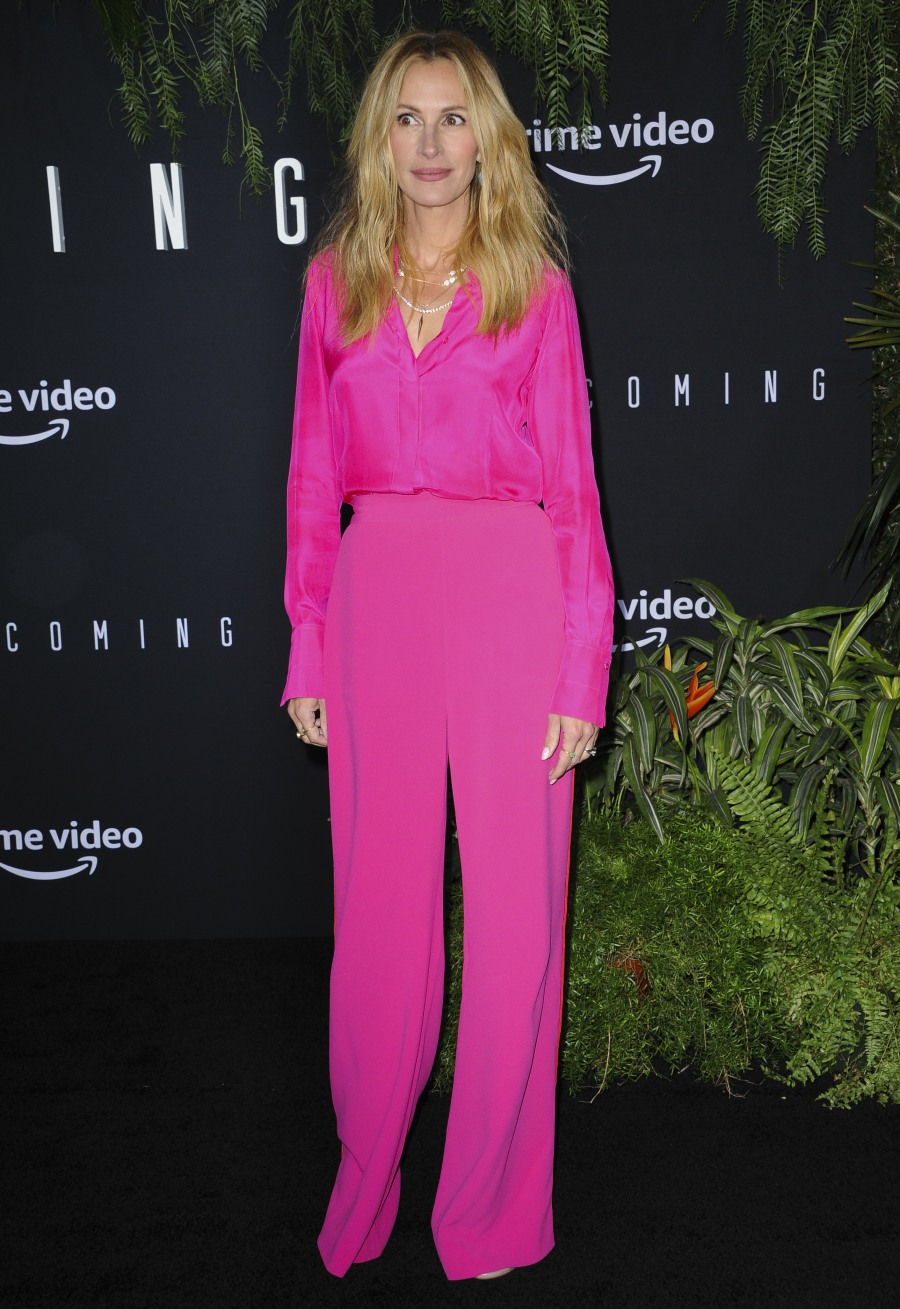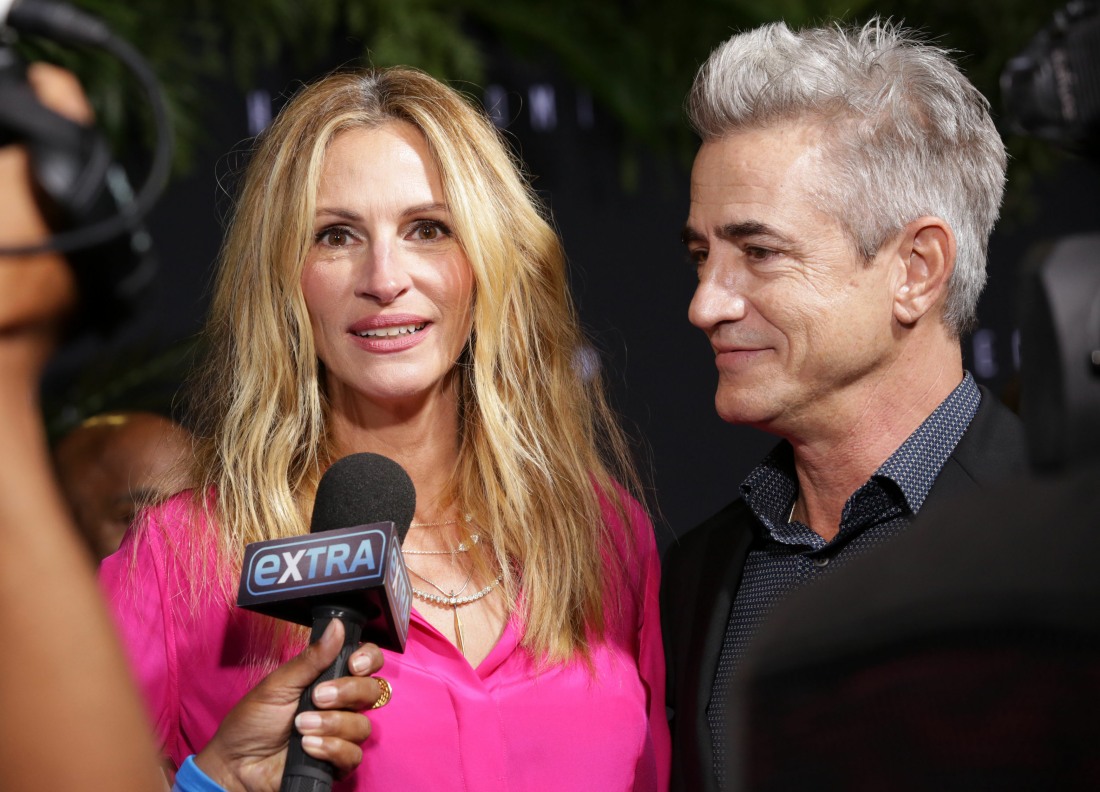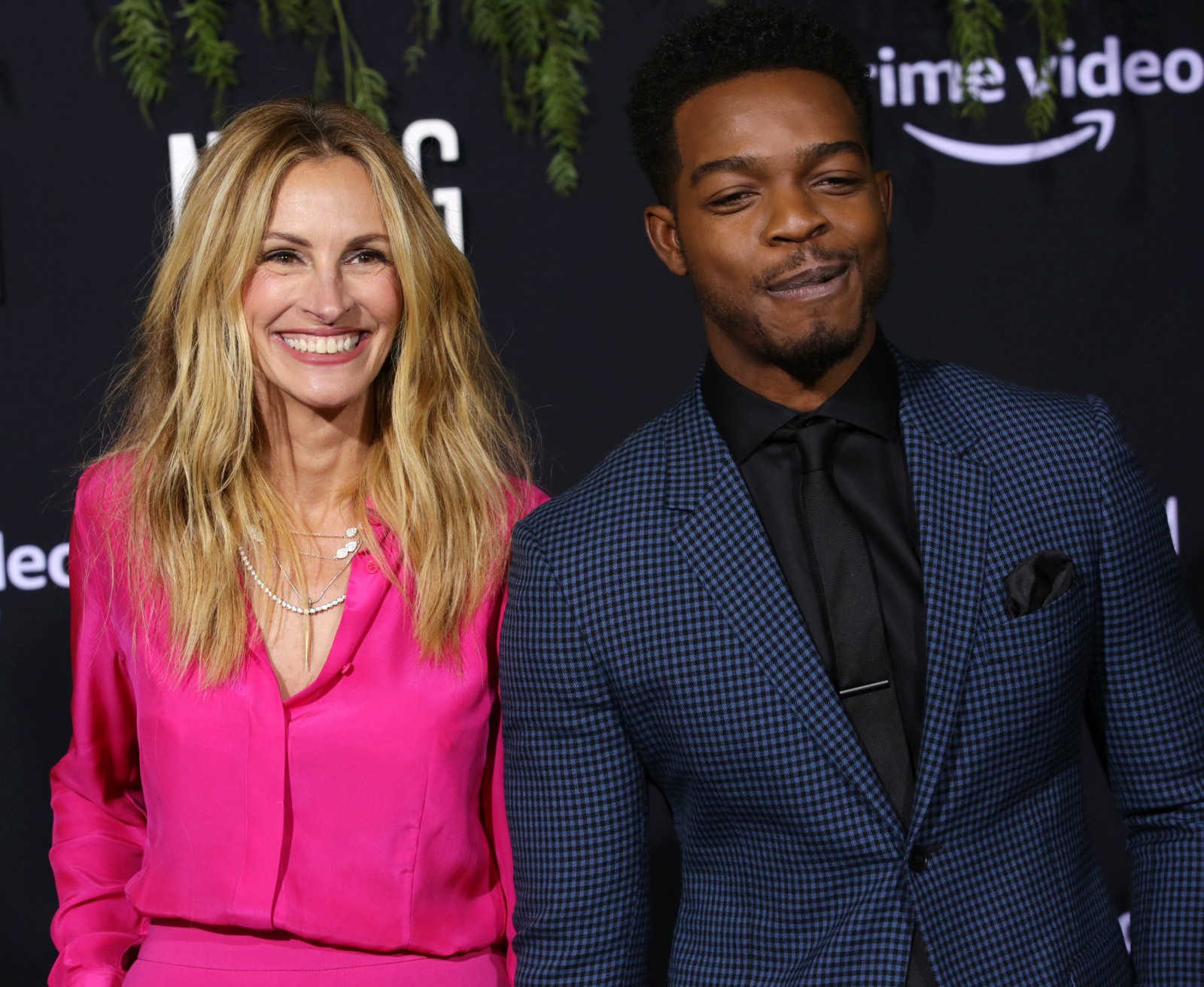 Photos courtesy of WENN.