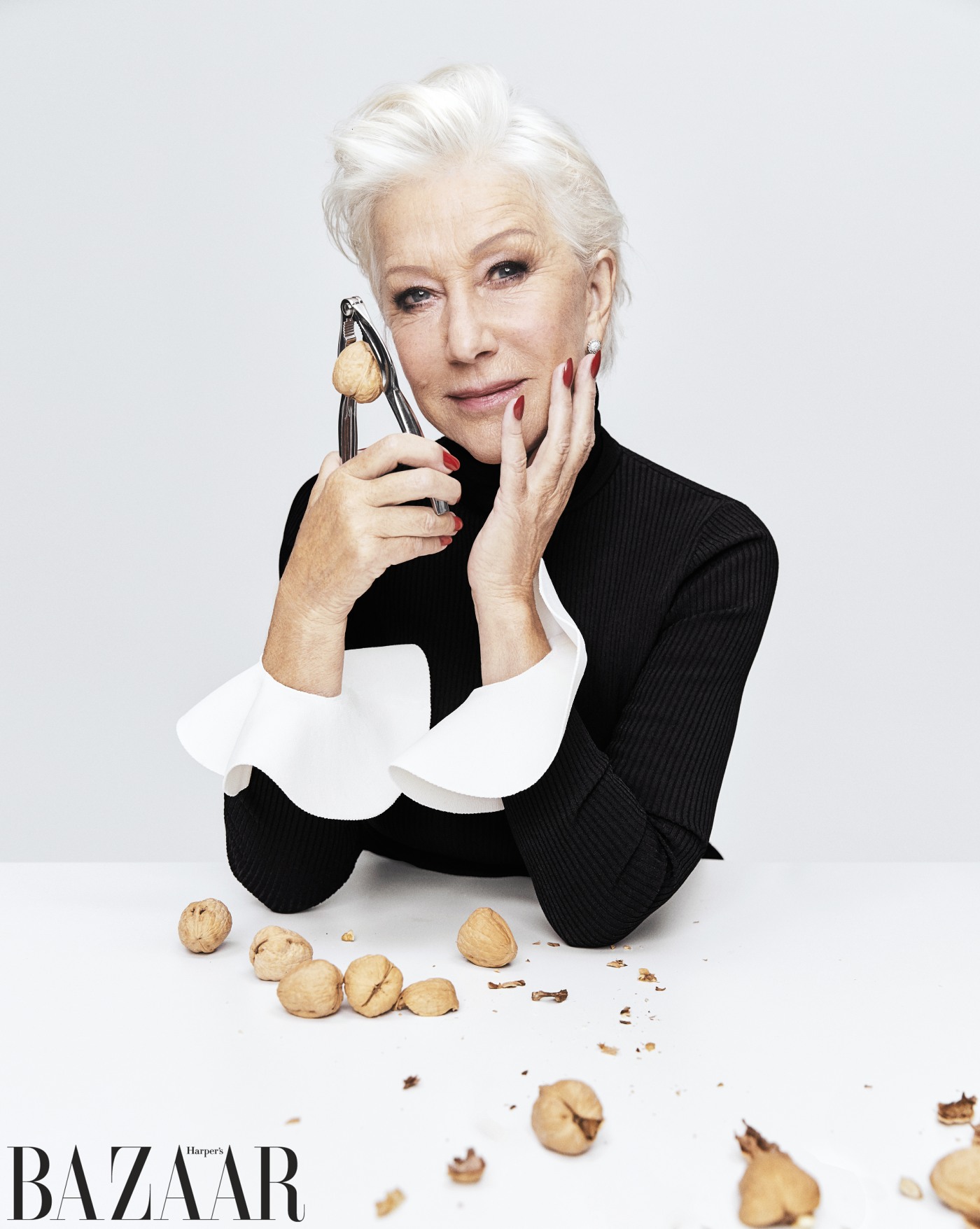 Helen Mirren has a lovely feature in the new issue of Harper's Bazaar. She's promoting Disney's The Nutcracker and the Four Realms, so obviously… Bazaar gave her a nutcracker for the photoshoot, and they just let Helen be Helen. I love this photo so hard, honestly. This should be our response to any and all of the sexist crap every woman puts up with on a daily basis. Whenever he says "don't get hysterical," just hand him this photo. Whenever he says "I could never vote for her because of her voice," hand him this photo. Anyway, you can read the full Bazaar feature here. Some highlights:
On being a self-proclaimed scaredy-cat: "I consider myself a scaredy-cat… Yes, oh, yes. I'm constantly nervous. I'm always worried that I'm not going to do it right. But you have to just jump and then the adrenaline kicks in."

On her upcoming role of Mother Ginger in The Nutcracker and the Four Realms: "The costumes! My God! Every costume is a complete work of art. I'm eternally fascinated and impressed by the artisanal craftsmen behind the camera. You walk into the studio and you're in a forest. It smells like a forest. It looks like a forest. It's extraordinary. I was just dying to take photographs. But Disney is very, very secretive, and you can't take photographs."

On her excitement to finally play a villain (in The Nutcracker and the Four Realms): "She's fabulous and funny, and becomes bitter and angry. Women get to play much cooler villains these days… But I've always had a secret ambition to play a villain in a James Bond movie."

On the royals and the queen—in spite of many years playing the queen of England: "I don't care that much, though I do watch The Crown. I just think it's beautifully realized… In her old age, [the queen] has that indomitable spirit. I love her. I'm not a royalist; I'm a queenist."
Re: "I love her. I'm not a royalist; I'm a queenist." That's actually a really big problem, in general, for the monarchy. No one really wants to talk about the idea of the UK throwing out their monarchy… while Queen Elizabeth II is still on the throne. But those conversations are going to be all over the place when QEII passes away. It's not just about a general apathy towards Prince Charles, it's about QEII's reign and how she's practically above any kind of reproach, but every other Windsor is seen as largely expendable.
Also: Helen should TOTALLY play a Bond villain. She would be amazing.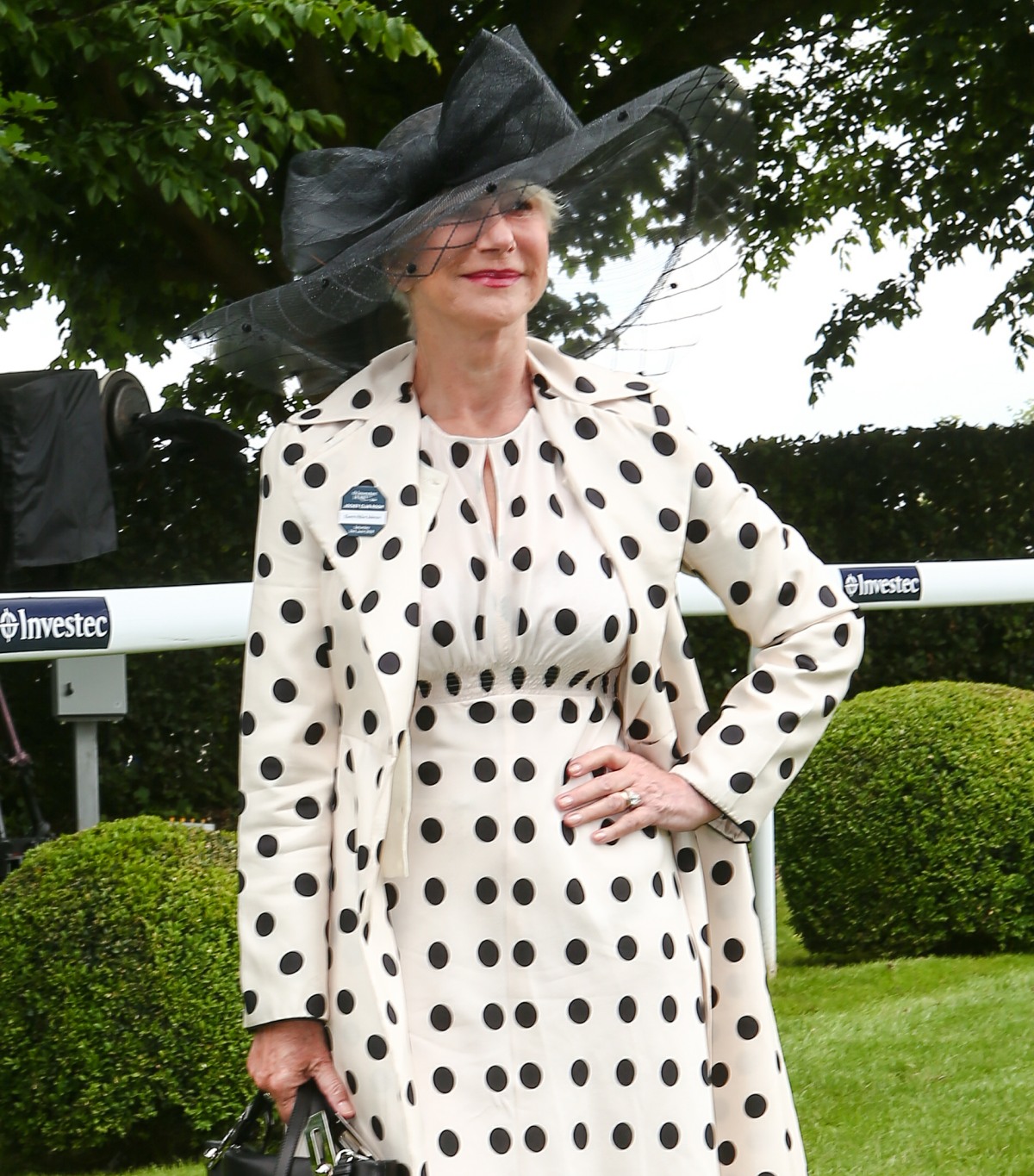 Photo courtesy of Zoey Grossman for Harper's Bazaar, sent from promotional email. Additional photo courtesy of WENN.