Singer Michelle Williams got engaged to Pastor Chad Johnson in March. They dated a year before getting engaged. Michelle said at the time of the engagement that she met Chad after just getting out of a very bad relationship that left her, "in a horrible, dark place." Unfortunately, Michelle and Chad's road hasn't been easy either, but they are determined to make it. Michelle told People that she broke up with Chad twice in three months after they became engaged. But the story is a little darker than that. Michelle admitted that her battle with depression is likely to blame for their off-again, on-again engagement.
Michelle Williams and her fiancé Chad Johnson are once again looking forward to their wedding day, but the road to get there hasn't been easy.

Just weeks after Johnson — a pastor whom Williams met last spring at a spiritual retreat — popped the question in March, the former Destiny's Child singer broke off the engagement. Three months later, she was hospitalized and subsequently entered a treatment facility for severe depression.

"There was a period of time where we did not know if we were going to make it down the aisle," Williams, 38, tells PEOPLE exclusively in its latest issue.

The entertainer didn't see "healthy conflict resolution" growing up, and she also had her heart broken by exes who never made her feel secure.

"I'm assuming a lot of relationships go through a period of time where one or more people get overwhelmed," she says. "You don't even know what it's like to have real love because I've had to fight so much in past relationships: fight to have a place, fight for you to see me, fight for you to love me, fight for you to be faithful. In this relationship I didn't have to do that, but I was so ready to fight."

Though Johnson's proposal was a "dream" come true for Williams, the engagement uncovered buried feelings of insecurity.

"She said it really unearthed stuff in both of us. It made us run into a wall," says Johnson, 41. "It had taken me a long time to get to this place of vulnerability and love and commitment. I picked up everything to move to L.A. with her and not long after she pulled the plug."

Though the singer tried to push Johnson away, he supported Williams through her time in the hospital and treatment, and the couple are still undergoing intense individual and premarital counseling.

"I [told myself] 'You better get yourself together because do you not know this is what you prayed for? God gave this to you.' What if he really leaves and this time next year I see him with somebody else? I'll be like that Beyoncé song 'Ring the Alarm!' I'll be damned if I see another chick on his arm."
Depression sucks any joy there is to be had out of a situation. I know exactly what Michelle is talking about. Hand to God, The Mister and I were just talking about our engagement two days ago. We have a wonderful marriage – I love him more every day and have never been or had someone so devoted. However, don't ask me about our engagement, it was so bad I honestly forgot most of it. Only two things got us married – the fact we live 200 miles away from each and both had demanding jobs to keep our minds off it.
I'm happy that Michelle and Chad are going to counseling and that Michelle is getting the additional help she needs. Understanding that Chad is willing to stick by her and their relationship even at her worst will only help with her recovery. Not rushing the engagement and working through their trust issues ahead of time will benefit them greatly.
What I don't get is filming a reality series of their engagement, Chad Loves Michelle. I'm no doctor but that just seems like a lot of unnecessary pressure when Michelle is already struggling so much.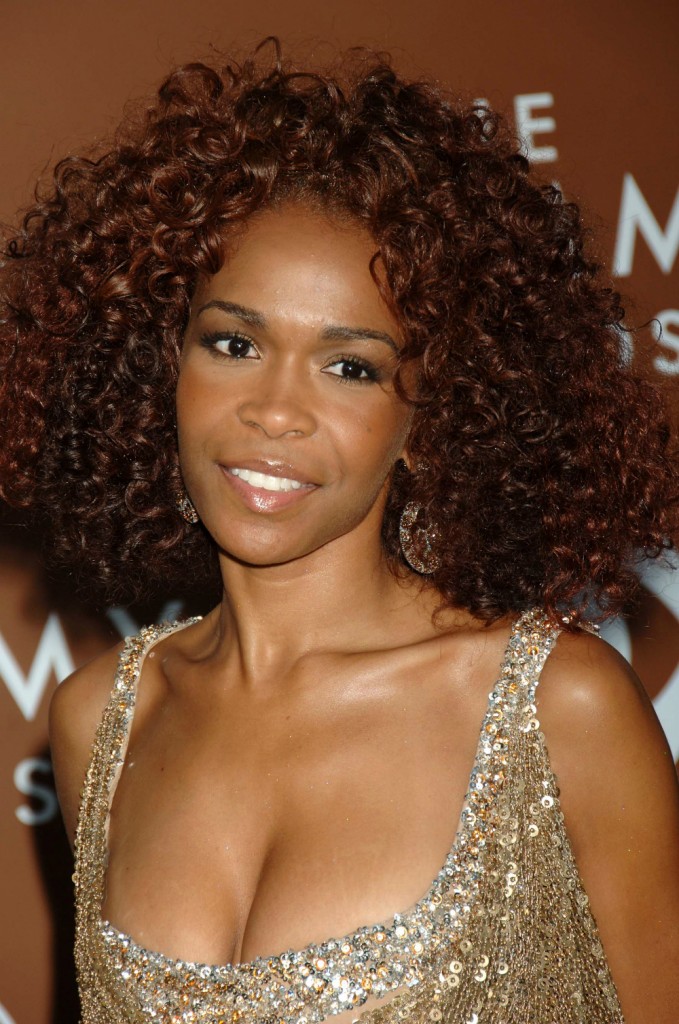 Photo credit: Instagram and Avalon