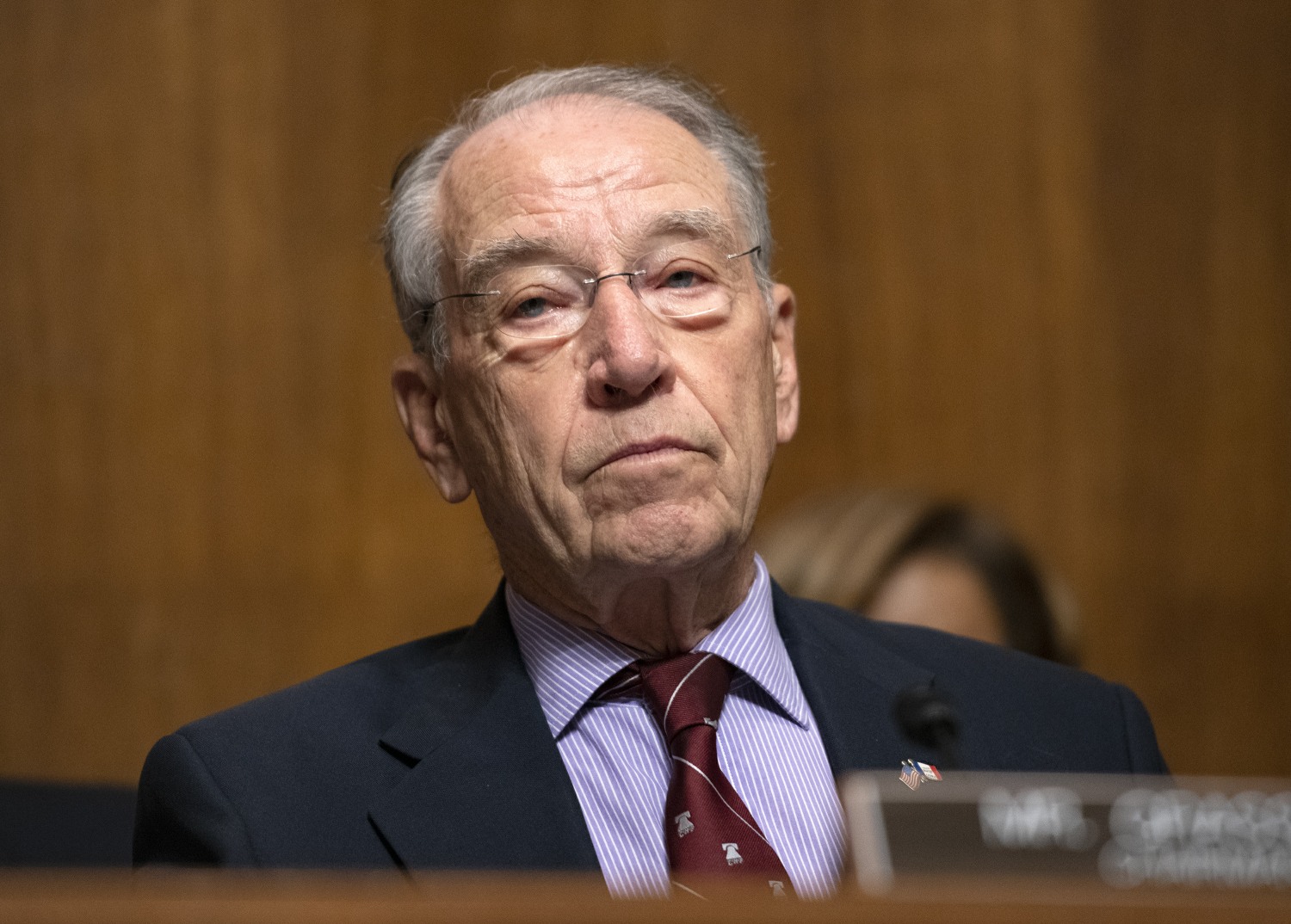 At this point, if I think back to Brett Kavanaugh's confirmation battle, I just get really sad and hopeless. The Republican minority in this country rolled the majority. They put a sexual assailant on the court and they did it while making a mockery of the Senate Judiciary Committee and by disrespecting and maligning victims around the country. But just take a moment and think back to those heated and awful weeks: the Senate Judiciary and the FBI flat-out refused to speak to Michael Avenatti and his client Julie Swetnick. Swetnick gave a sworn statement about witnessing Kavanaugh at parties in high school, and how he and his buddies used to get girls drunk so they could sexually assault or rape them.
Swetnick's sworn statement was all we had – she was not asked to give testimony before the committee, nor was the FBI's investigation extended to include her claims. But since she's a woman, I guess that means she's a liar, at least according to Republican Senator Chuck Grassley, who spent most of the Ford hearing apologizing to Brett Kavanaugh for daring to even listen to one of his victims. Grassley has referred Julie Swetnick and Michael Avenatti to the DOJ for a possible criminal investigation:
Senate Judiciary Chairman Chuck Grassley on Thursday referred Julie Swetnick, one of the women who brought accusations of sexual misconduct against Supreme Court Justice Brett Kavanagh, and her attorney, Michael Avenatti, to the Department of Justice. Grassley is seeking a possible criminal investigation into whether the two provided a false statement under oath to the committee and whether they tried to obstruct a congressional investigation. The letter, sent to FBI Director Christopher Wray and Attorney General Jeff Sessions, stated that Avenatti and Swetnick should be investigated for "materially false statements they made to the Committee during the course of the Committee's investigation."

Before Kavanaugh's confirmation, Avenatti provided the committee with a sworn statement in September from Swetnick that detailed her allegations. She alleged that Kavanaugh, along with his friend Mark Judge, would drink "excessively" at high school parties in the 1980s and become "abusive and physically aggressive" toward girls. Swetnick also alleged the two men were involved in efforts at parties to get girls drunk so that they would "lose their inhibitions and ability to say no." Kavanaugh, along with Judge, have denied these accusations, along with other sexual misconduct and assault accusations made against him.

In a text message to Newsweek, Avenatti said that Grassley, who is the leading Republican on the committee, had "just made a major mistake….Let the investigation into Kavanaugh and his lies begin," Avenatti added. Avenatti also said on Twitter that it was "ironic" that Grassley wanted an investigation into his and Swetnick's possible false statement, rather than investigating the original claims.
I feel like I'm smoking crack here… was there ever any evidence or statement presented to the committee that Swetnick was lying in her sworn statement, other than Kavanaugh's flat denial? When someone accused of sexual assault says "I didn't do it," that is not enough to open up a criminal investigation into his accuser for "making false statements." For the love of God. But, as Avenatti did point out, if the DOJ really does open an investigation, that means the FBI will finally have to interview Brett Kavanaugh, huh?
Meanwhile, Avenatti is still making narcissistic noise about running for president. Time Magazine did an in-depth profile – a profile worthy of a potential presidential candidate, complete with gory details about his failed marriages and tax problems – and Avenatti agreed to be interviewed. He f–ked himself over right here:
A run for President would thrust Avenatti into the middle of the [Democratic] party's identity crisis. The Democrats have not been this powerless since the 1920s, and their members have responded by nominating a historic number of women and people of color for office. But when it comes to the party's presidential nominee in 2020, Avenatti thinks in different terms. "I think it better be a white male," he says. He hastens to add that he wishes it weren't so, but it's undeniable that people listen to white men more than they do others; it's why he's been successful representing Daniels and immigrant mothers, he says. "When you have a white male making the arguments, they carry more weight," he says. "Should they carry more weight? Absolutely not. But do they? Yes."
Nope. I already stopped following him on Twitter, but maybe I should cancel him altogether? Should we take a vote on that? Do we need to cancel Avenatti, Y/N?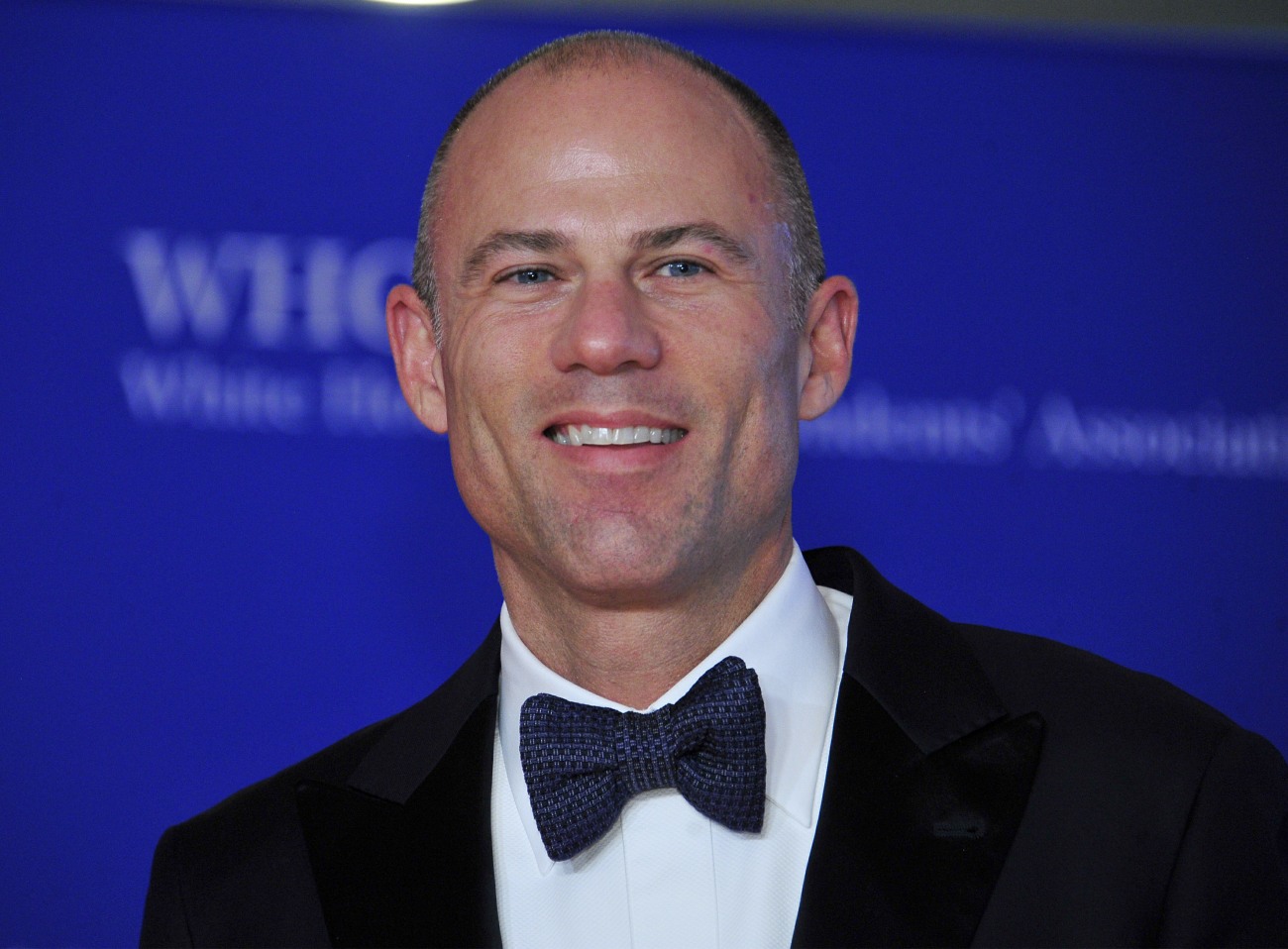 Photos courtesy of Avalon Red.