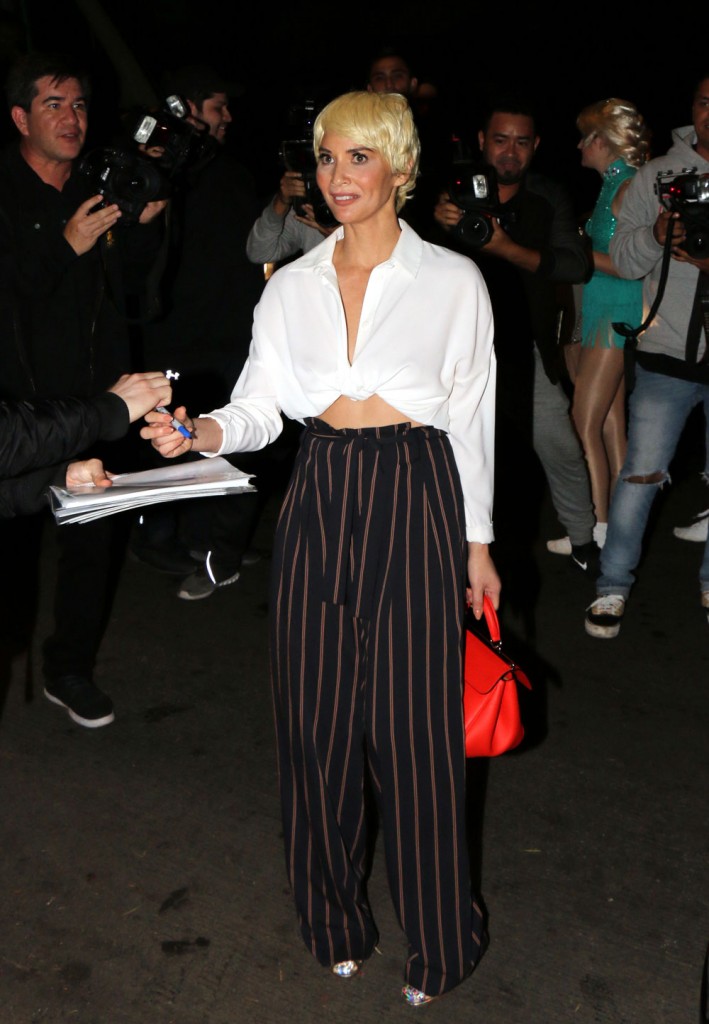 There were a few celebrity Halloween parties this weekend, including the Casamigos party, where ">Brandi Glanville got in a fight, Just Jared's Halloween Party and Kate Hudson's. Here are some of the costumes and we'll have more during the week. This Halloween has been mediocre for me so far. I skipped a party on Saturday and I don't regret that as I wasn't up for socializing. I did go to one fun event along with a very well done haunted house. (I went through it twice it was so awesome.) So far the real world has been so scary that it feels strange to celebrate Halloween.
Olivia Munn dressed as Awkwafina's character from Crazy Rich Asians, Peik Lin, which was clever and cute. She wore this to the Casamigos party. Awkwafina gave her props for this!
Cindy Crawford was Debbie Harry/Blondie, her husband Rande Gerber went as Bowie, and their kids Kaia and Presley were Joan Jett and another one of the Runaways. (IDK which one.) This is a great theme for family costumes.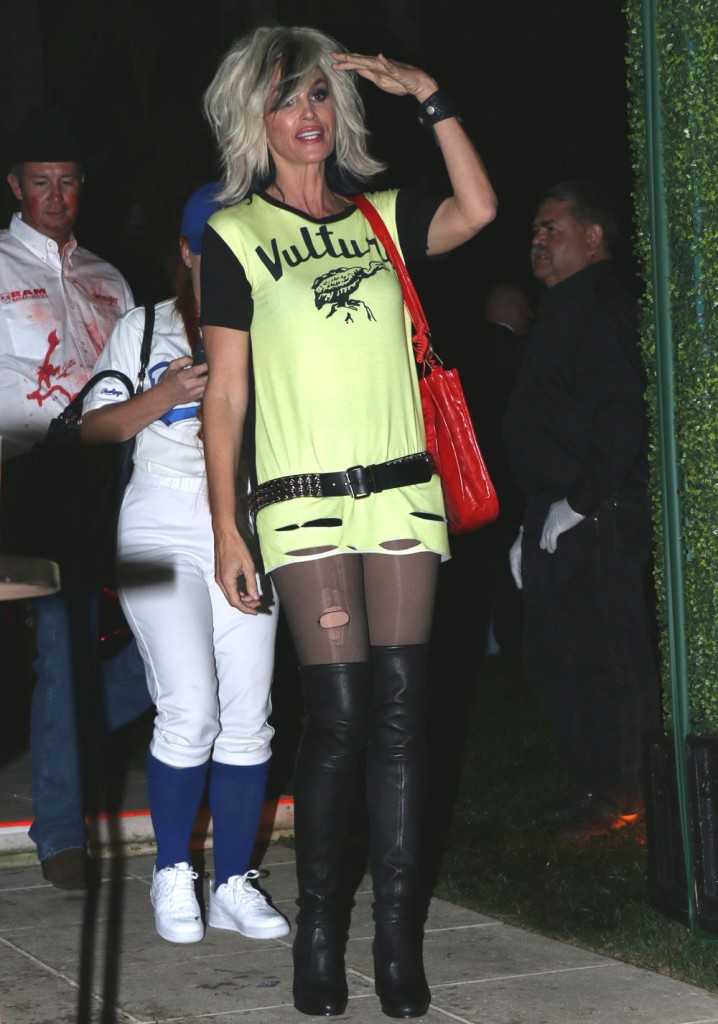 Paris Hilton was just some kind of rainbow creature at the Casamigos party. Paris's costumes usually involve a vague "sexy" theme, so this was right on brand for her. She posted a video to instagram of this costume with the title "spirit animal." (Her words, I've heard that's offensive.)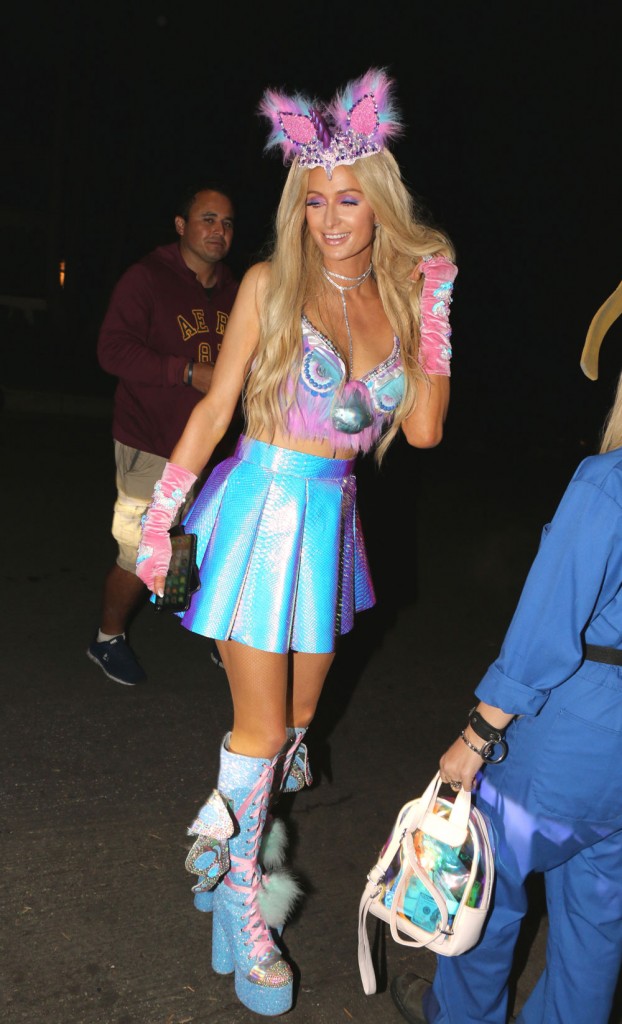 Zoe Kravitz went as a vampire just getting up. I like that she looks comfortable and like she doesn't GAF.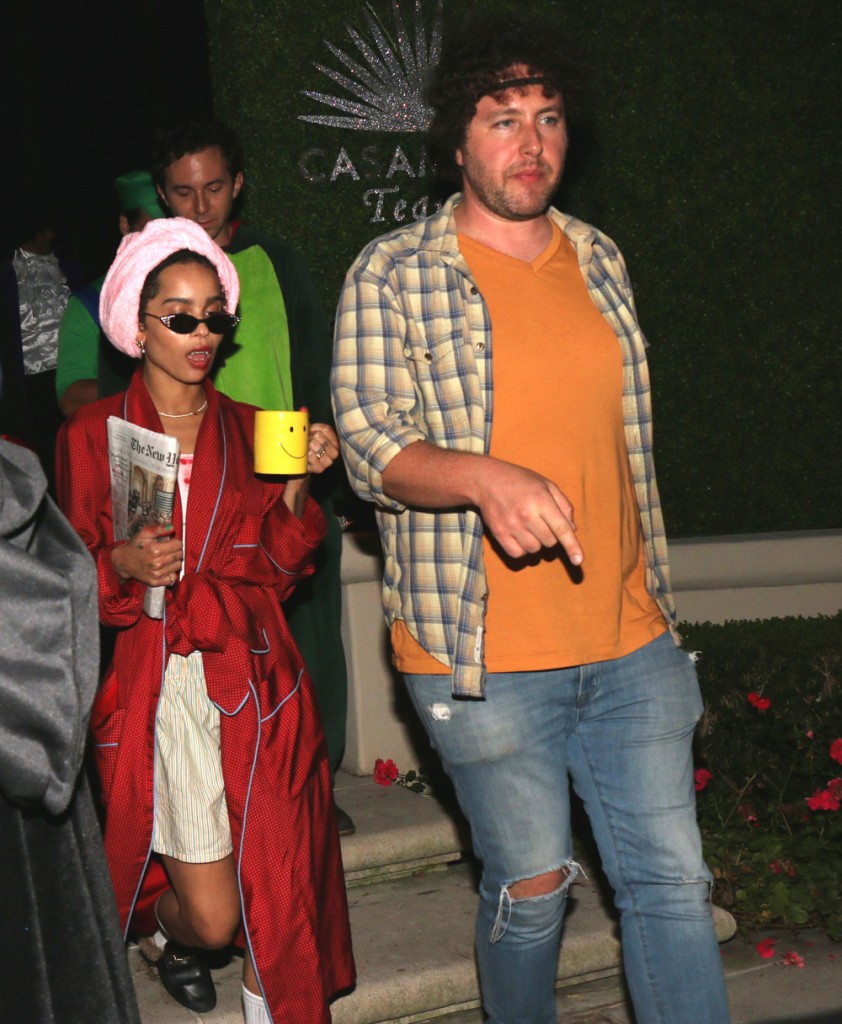 Taissa Farmiga went to Just Jared's party as a gumball machine. This is such a cute idea! It looks like a DIY costume too so she gets points for that.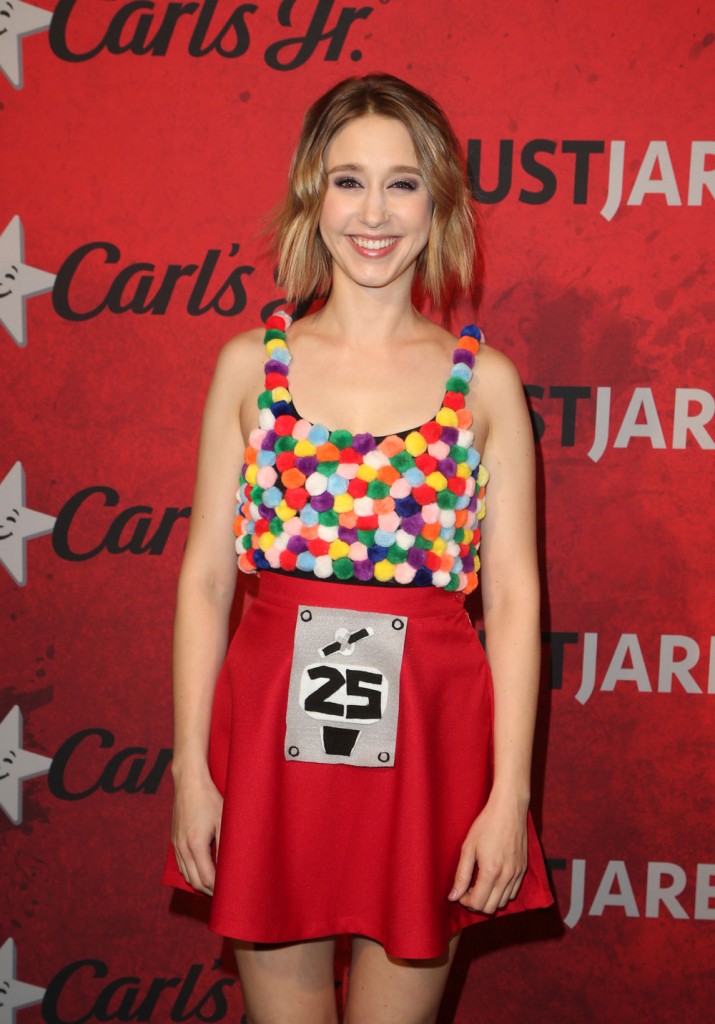 Jenna Ortega and Asher Angel were Ariana and Pete! I love this!
Embed from Getty Images
Victoria Justice was a Ouija Board, which I've never seen before as a costume. That's brilliant.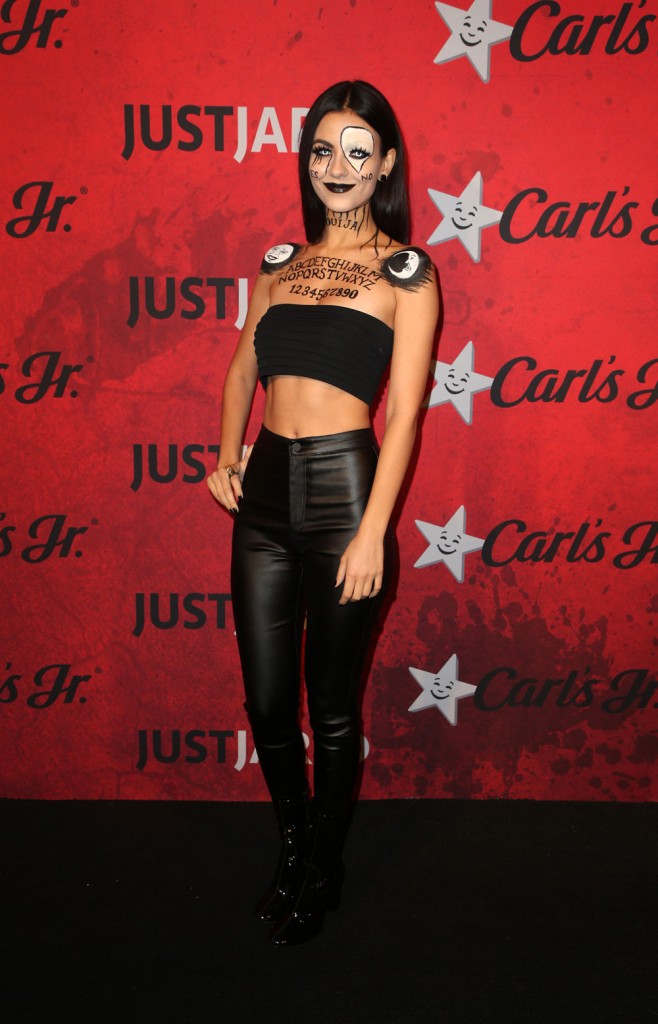 Here she is posting with Jared, he looks amazing.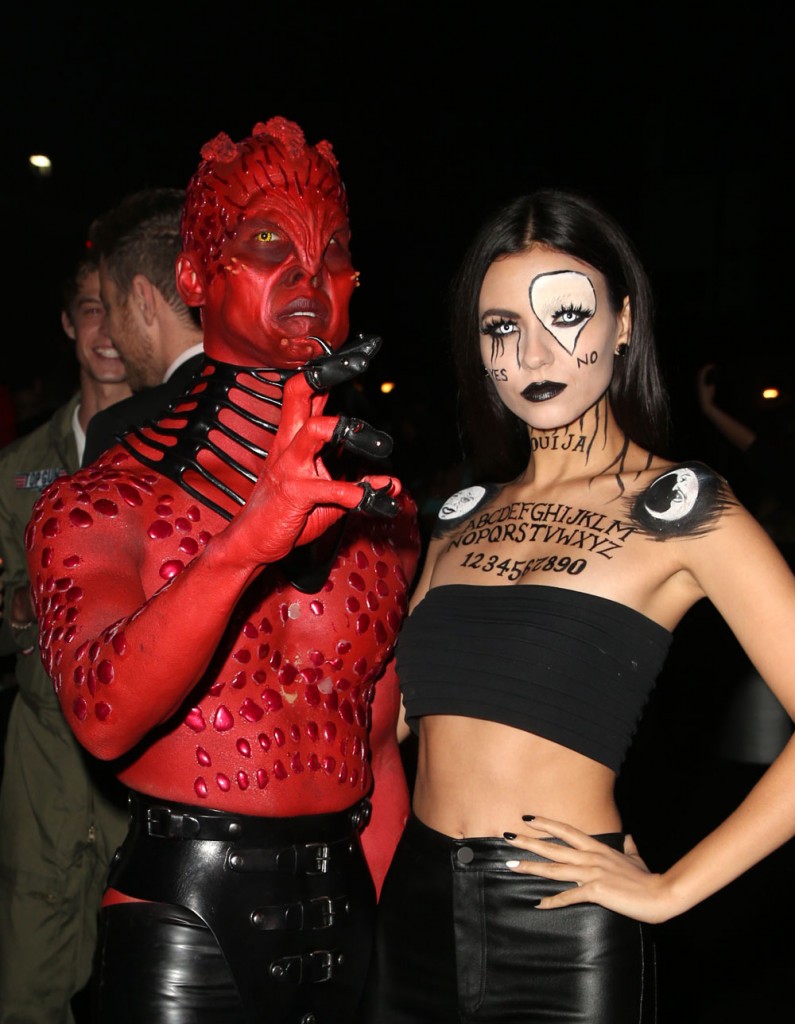 Ireland Baldwin was an axe murderer. This costume is silly, but props for looking scary and sexy at the same time I guess.

Sarah Hyland was a taco! How cute is this costume? I think you can buy it on Amazon and she put an official Taco Bell swimsuit on underneath.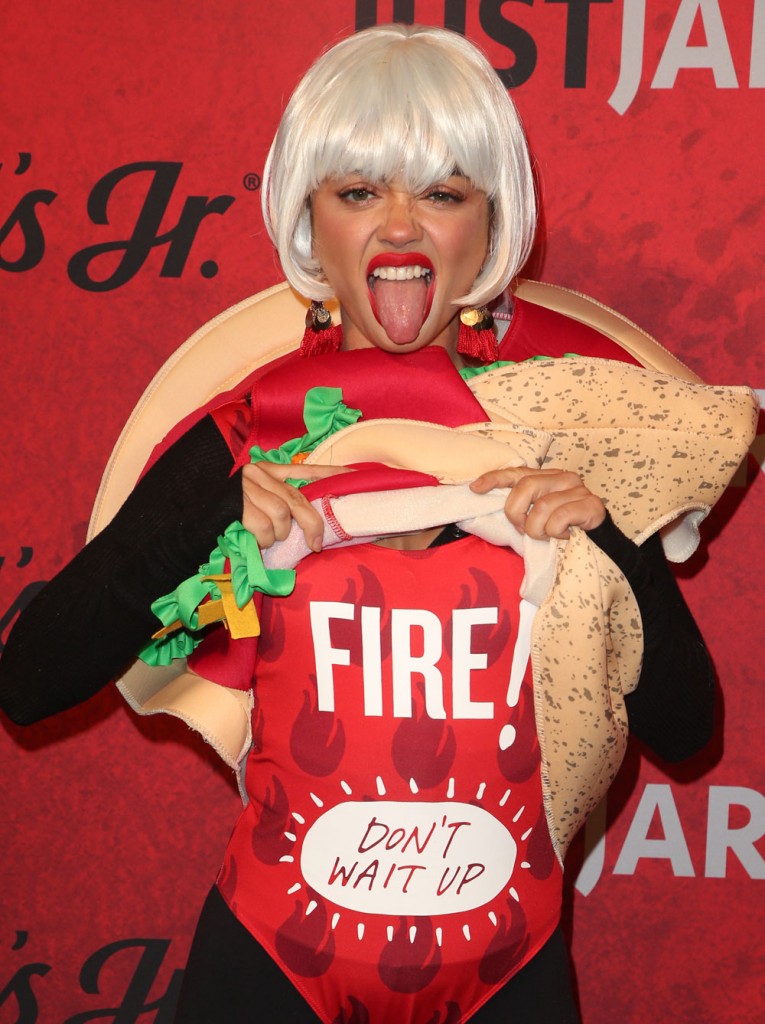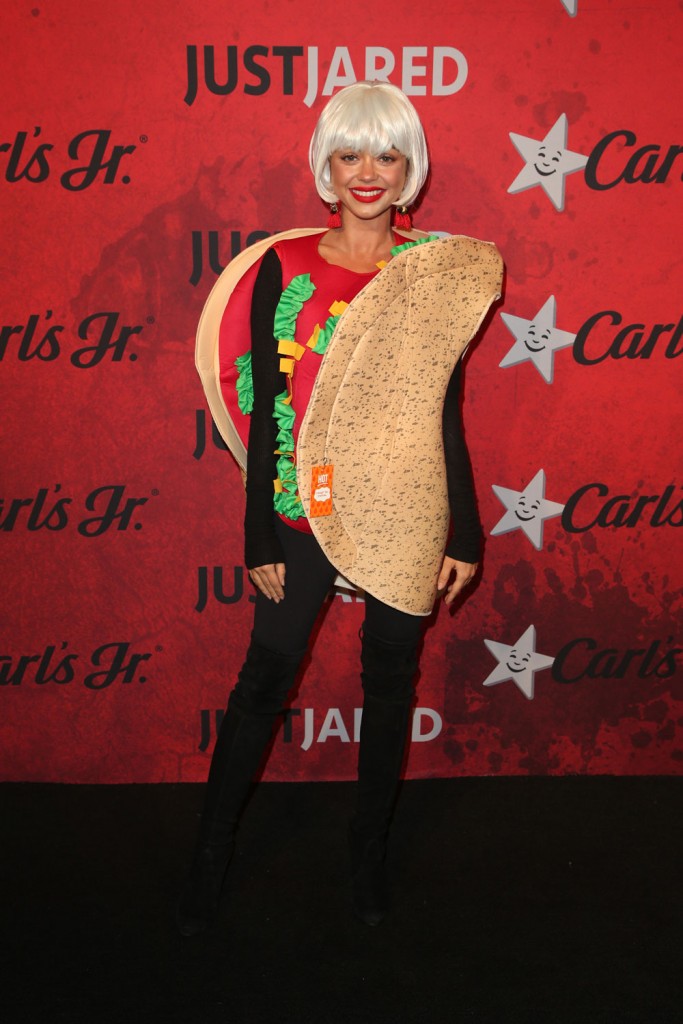 Rumer and Scout Willis were cowboys at JJ's party. Not bad. They look like they're having fun.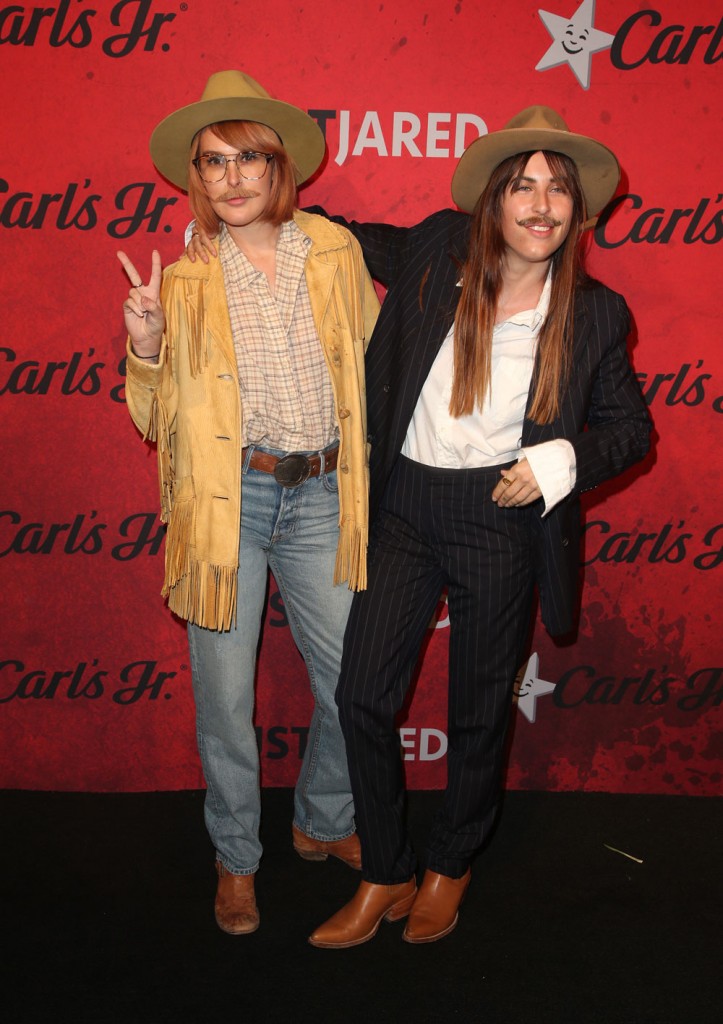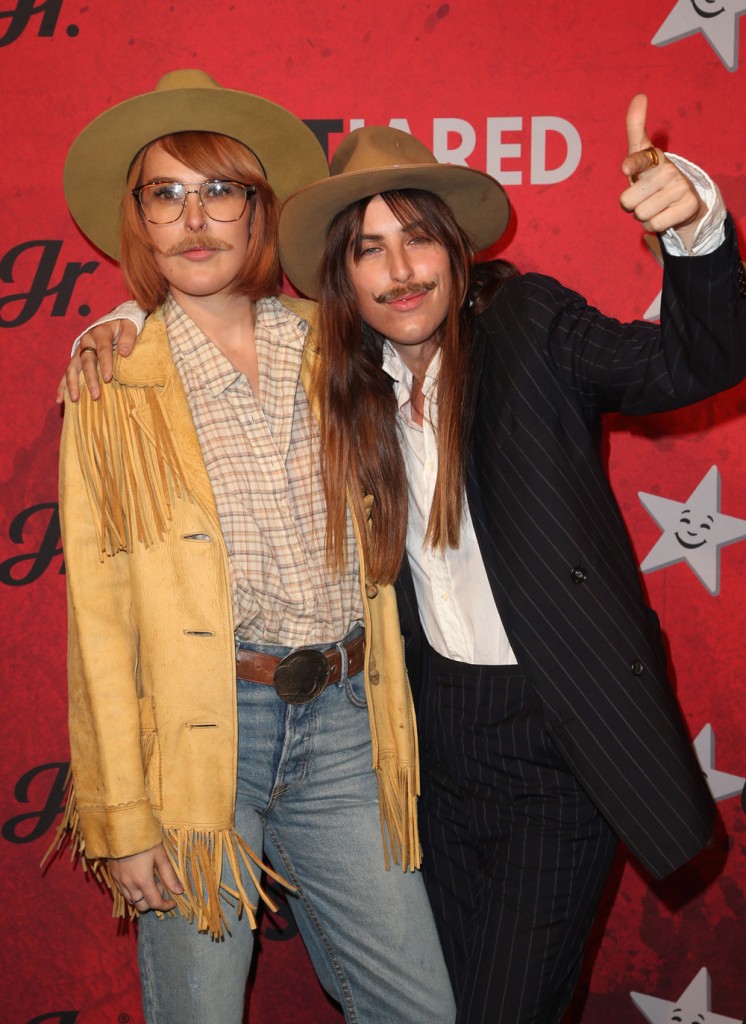 Finally Rita Ora went all out to be Post Malone at a party in London for KISS FM. She had his tattoos, a ripped denim vest with his name on, the facial hair and everything. Amazing.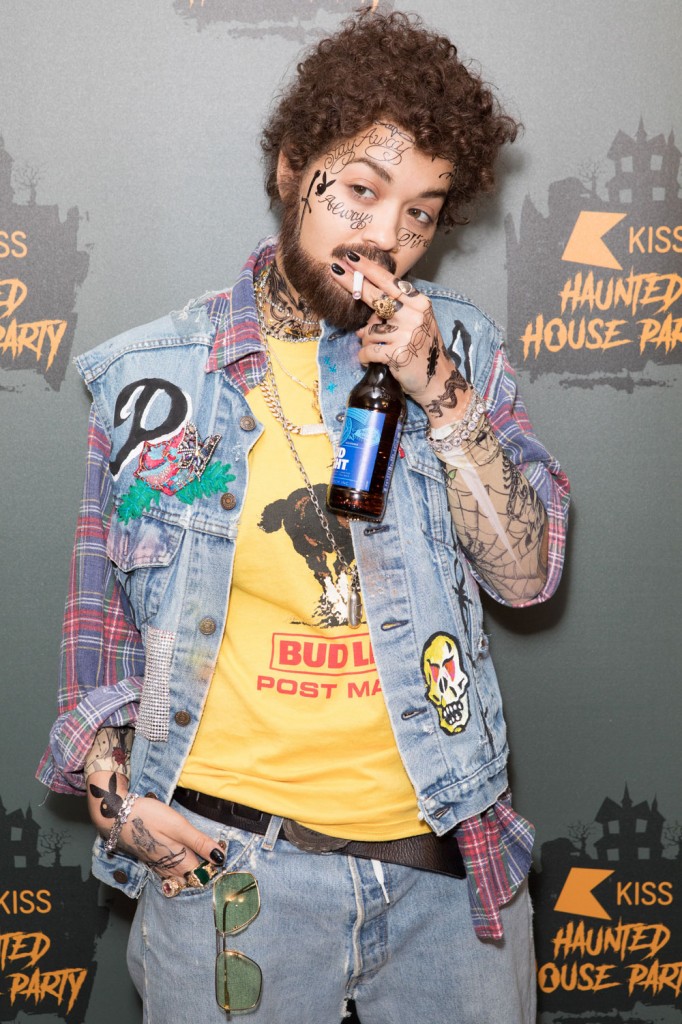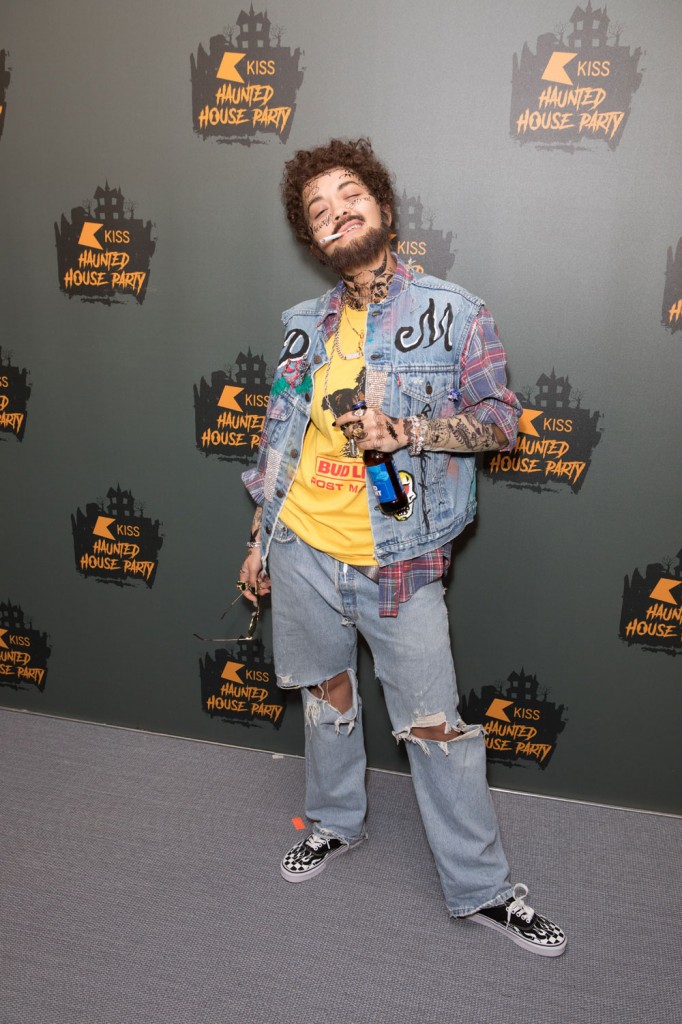 Photos credit: Avalon.red, WENN, Getty and via Instagram