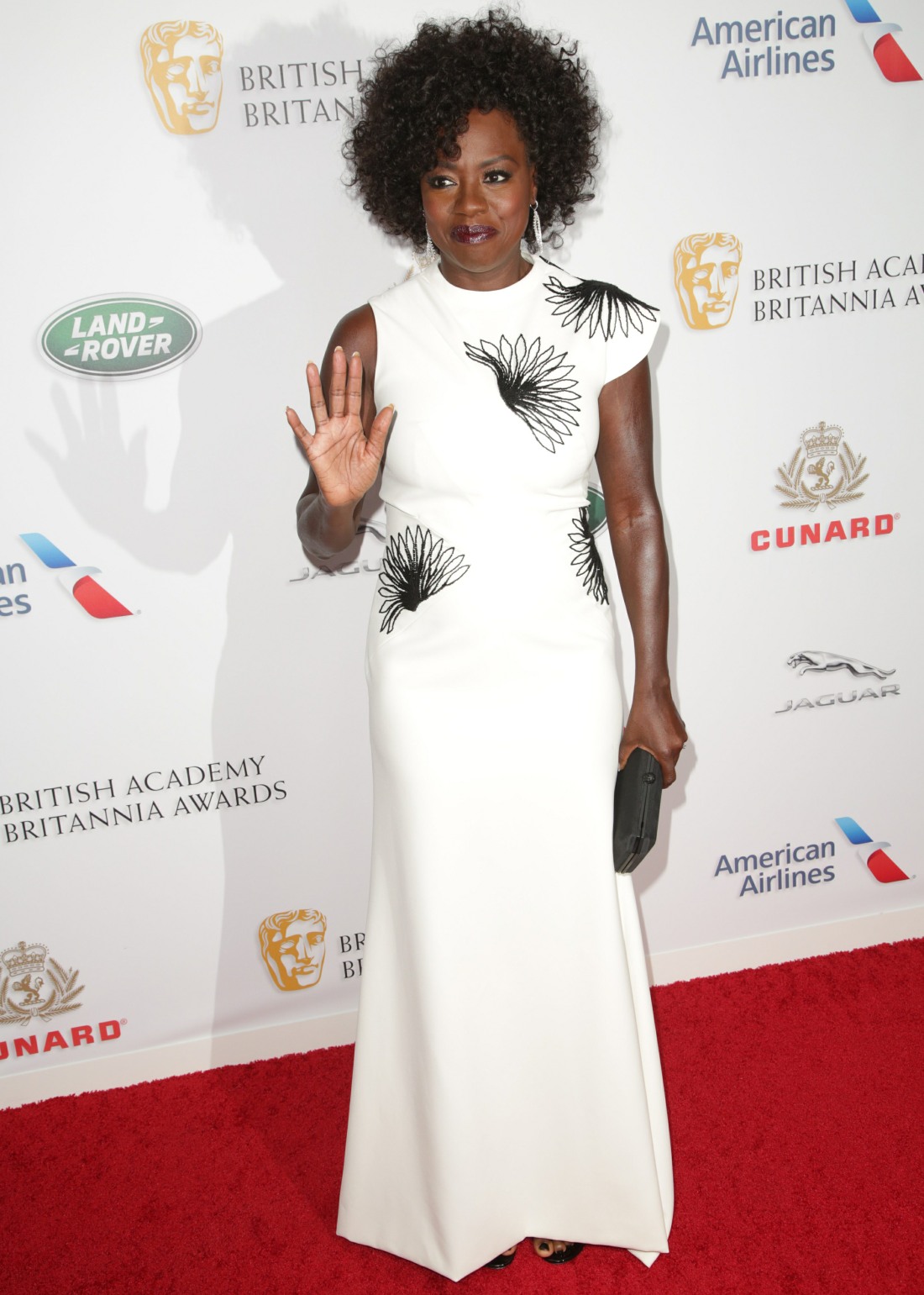 Here are some photos of Viola Davis at the 2018 British Academy Britannia Awards in Beverly Hills. She attended the event with her husband, Julius Tennon. Viola is in promotional mode – her new film, Widows, comes out in a few weeks. Widows is Steve McQueen's attempt to move from art-house/important-historical-drama director to "mass market/commercially viable" filmmaker. I'm here for it – out of all the big new films coming out in the next few months, Widows at the top of my list. I can't wait to see it.
In the film, Viola stars a woman who is – spoiler? – widowed when her thief husband, played by Liam Neeson, dies with his crew mid-heist. That's not a spoiler, really, it's the whole plot of the film and it's in the trailers. But did you know there's a big passionate kiss between Liam and Viola at the start of the movie? It's true. And Viola has been talking about that a lot, how important it is for Hollywood to make interracial love stories not as a curiosity, but as a demographic fact. She chatted about this issue with The Guardian, and she's also been talking about it during the promo screenings:
The kiss scene with Liam: "For me, this is something you'll not see this year, last year, the year before that. That is, a dark-skinned woman of colour, at 53 years old, kissing Liam Neeson. Not just kissing a white man,. Liam Neeson, a hunk. And kissing him sexually, romantically."

She doesn't think people will talk about the kiss: "Nobody will pay attention to that. And if you mention it to someone, I think they'll feel like it's hip and it's funky that they didn't notice it. But will you see it again? If you don't think that's a big deal, then tell me, why isn't it happening more? There's a part of me that can answer that."

On how unusual it is to see a kiss between a black woman & a white man: "You will not see that. I don't care how much people say they're committed to inclusivity — they're not committed to that… [in] the opening shot in this movie where you have a dark-skinned woman with a big nose and wide lips and all of that and her natural hair kissing — romantically kissing a white man onscreen. That right there has been elusive to me because of the way I look. I'm just going to say it. Steve [McQueen], he didn't want to hear that… He saw me as this woman. I migrate toward people who actually see me."
[From The Guardian & The Wrap]
Viola talks about this all the time, usually in the context of How To Get Away With Murder and how that character is the first time she ever played a "sexy" role, or a character who has an active sex life. She's right – Hollywood wants to pat itself on the back for giving Halle Berry some white love interests, but what about the Viola Davises? What of the middle-aged, dark-skinned black women who want to get a snog off Liam Neeson? It's unusual in a Hollywood film. And props for Liam and Viola for going there. As for why isn't happening more… because of racism, colorism, ageism, you name it. There are like ten different biases happening around this particular issue in Hollywood.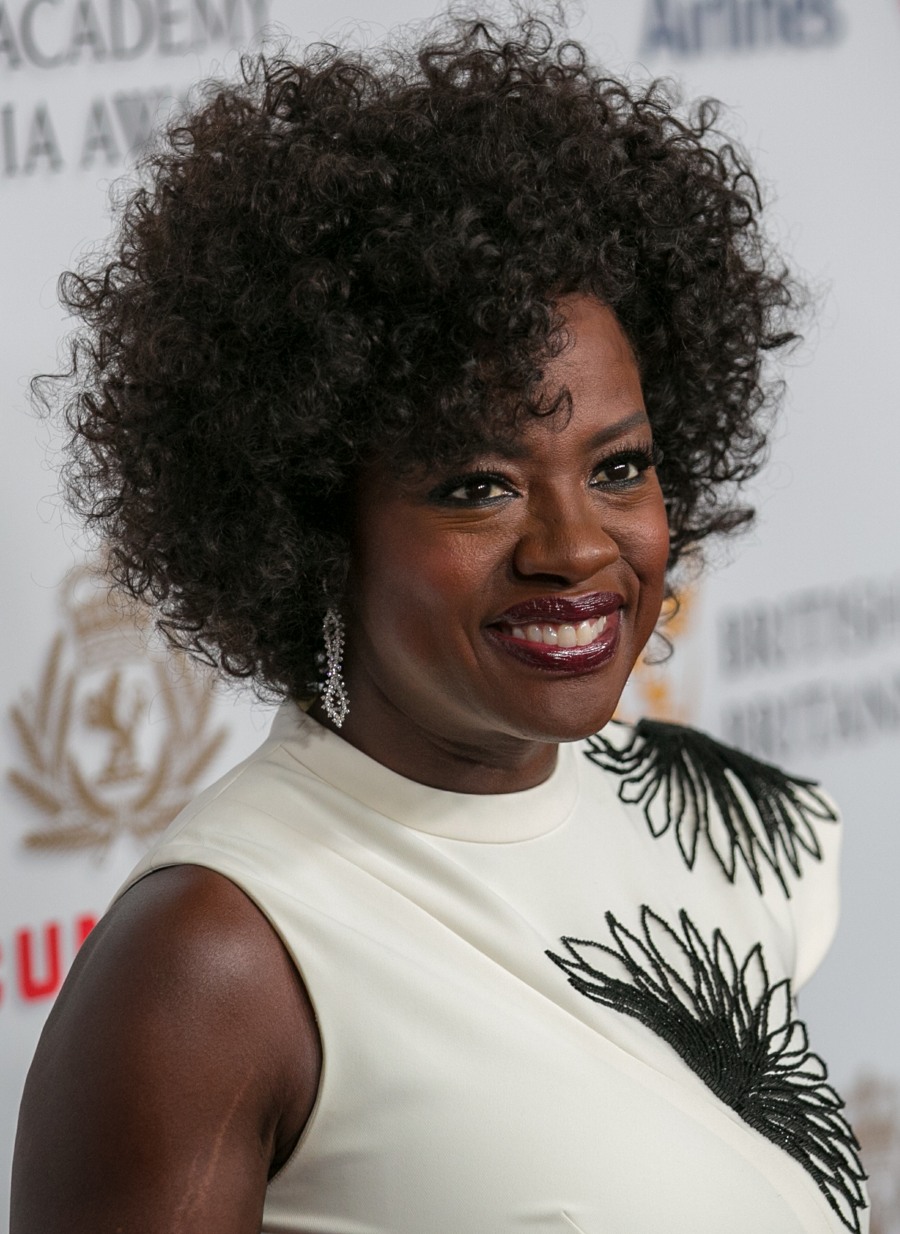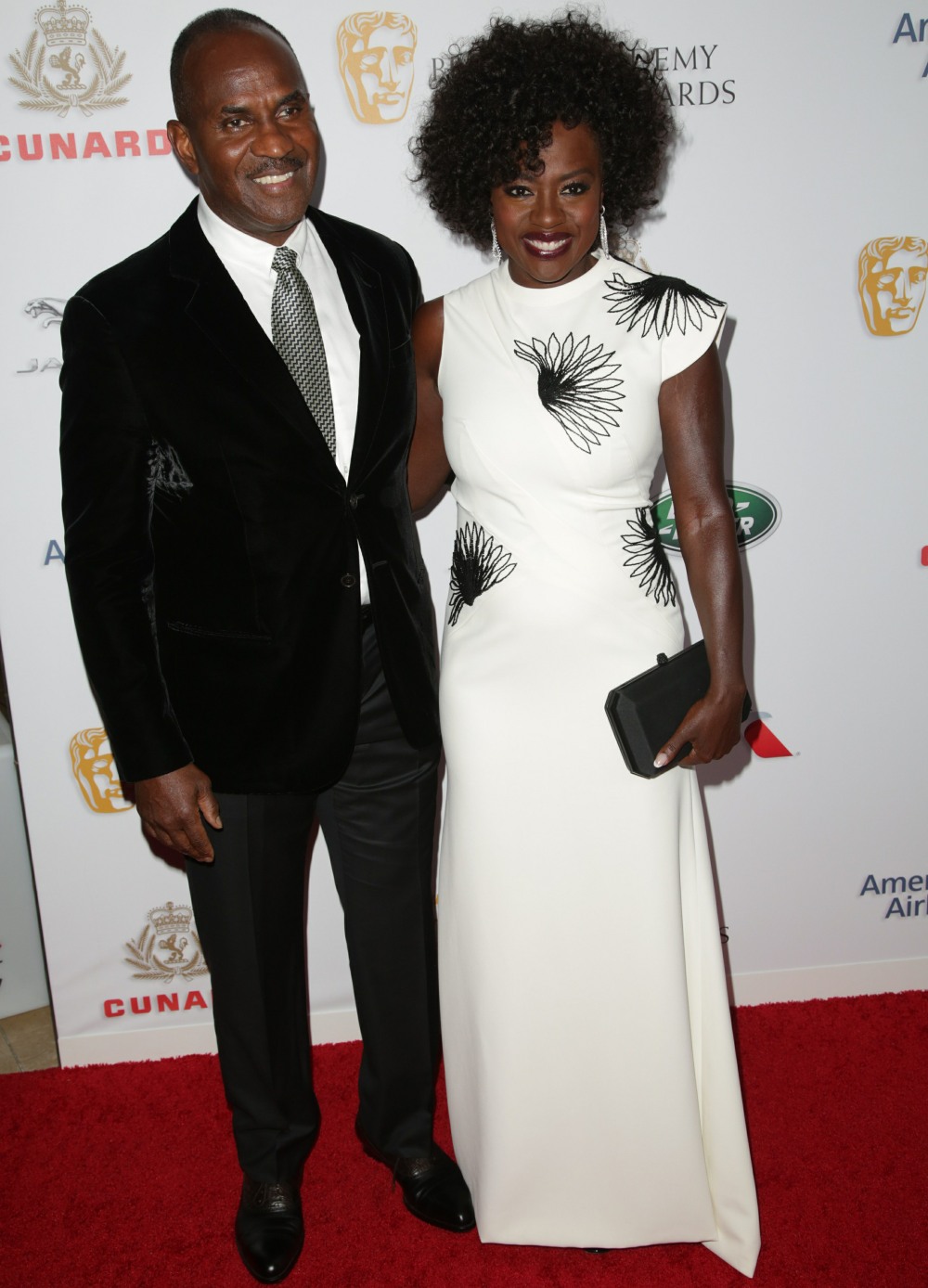 Photos courtesy of WENN.