Hilary Duff and Matthew Koma have welcomed their first child together, a daughter named Banks Violet Bair. It seems like Hilary has been pregnant for a while, but that's just because she announced her pregnancy in June and has been photographed throughout it. She didn't even tell the press earlier than usual. To Hilary and Matthew's credit, they shared photos and video of Banks on their timelines and in their Instagram stories. She was born last Thursday, October 25th, and they waited before making the announcement and posting her photos. She's adorable.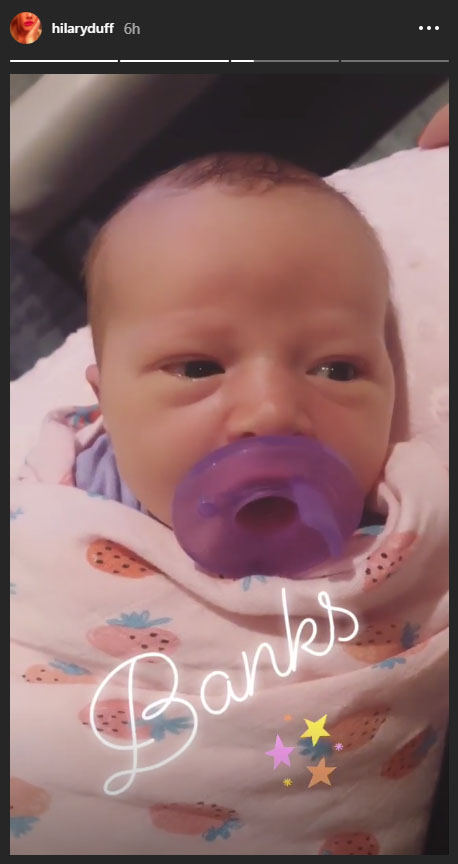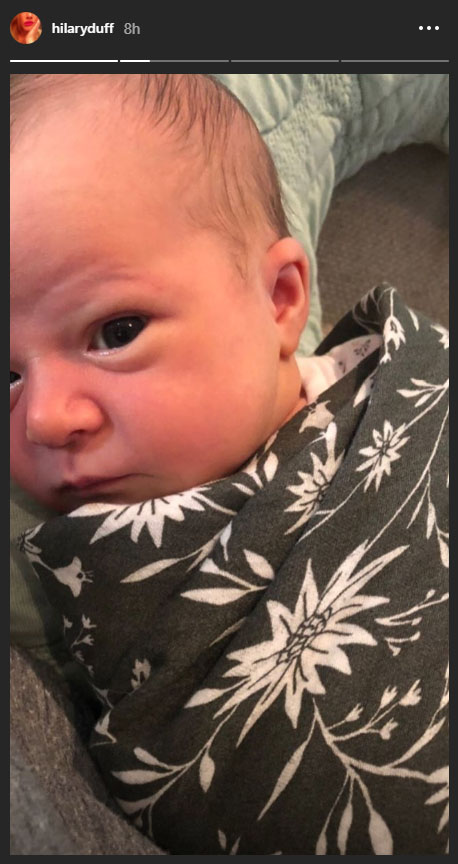 This is Hilary's second child, she also has son Luka, six, with her ex-husband Mike Comrie, and Matthew's first. In honor of his new daughter, Matthew dyed his hair pink, as one does. I want to drag him for this but it's sort of sweet I guess. Banks was born on Thursday and he did pose for the photo above before he dyed his hair. Newborns sleep a lot and there's a lot of down time. Here are some of the many photos and videos Matthew and Hilary posted of this process. I'm sparing you several of them. Matthew, 31, is a musician (although I use that word lightly after listening to one of his songs). Points for his Cure t-shirt.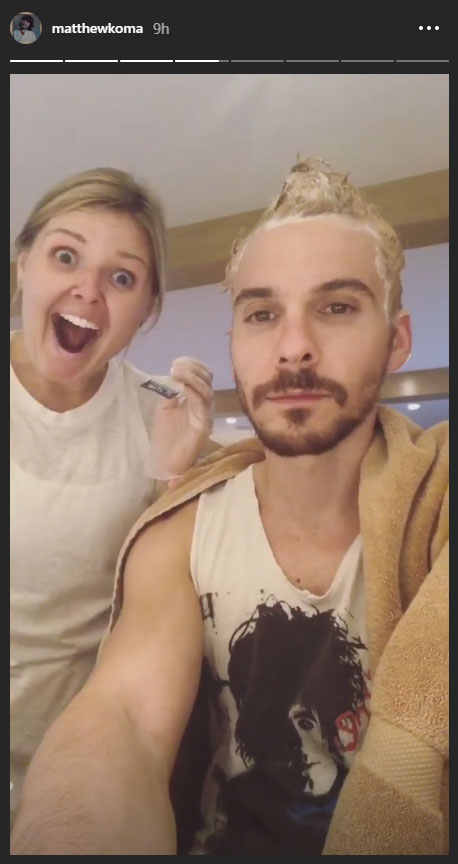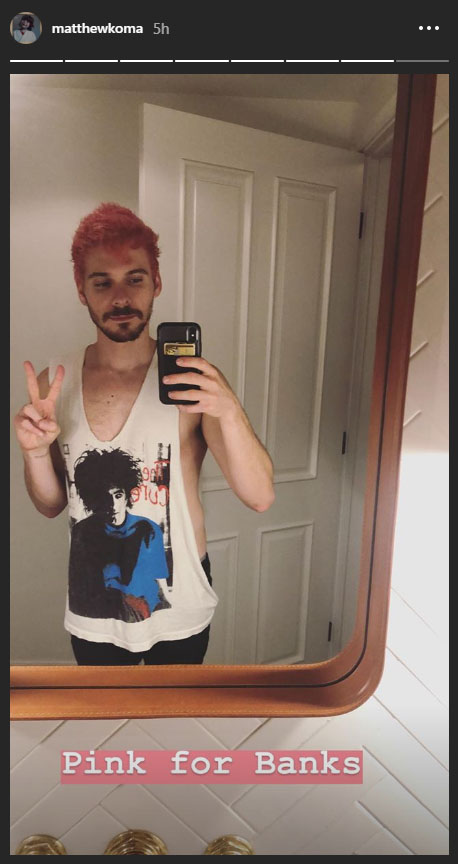 As for the name Banks, it sounds like a stage name, right? It's unique and non-stigmatizing for a celebrity baby though. According to BabyCenter Banks is more popular as a boy's name and is ranked 1,568 for boys this year. For girls it's lower on the list at 4,419, but is rising in usage. The name will only become more popular now. The baby's two middle names are Violet, which is common, and Bair, which I've never seen spelled like that. (Alicia Silverstone has a seven-year-old son named Bear.) Congratulations to Hilary and Matthew! I imagine we'll soon see pictures of them out walking the baby in a stroller.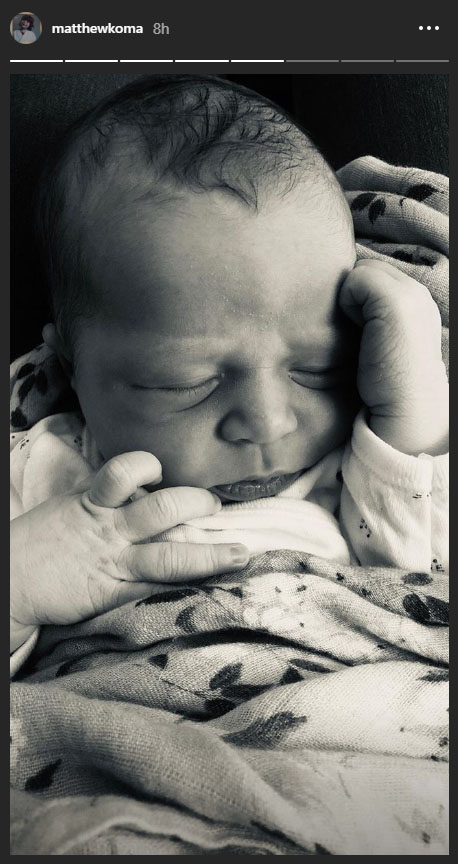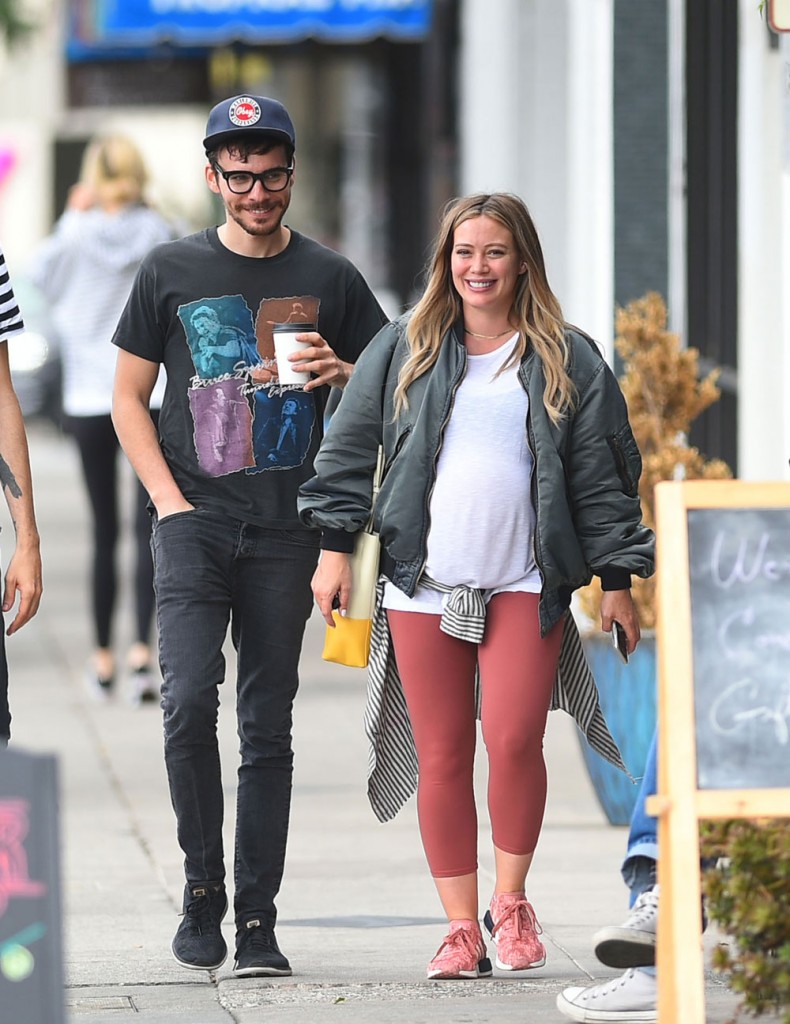 photos credit: WENN and via Instagram