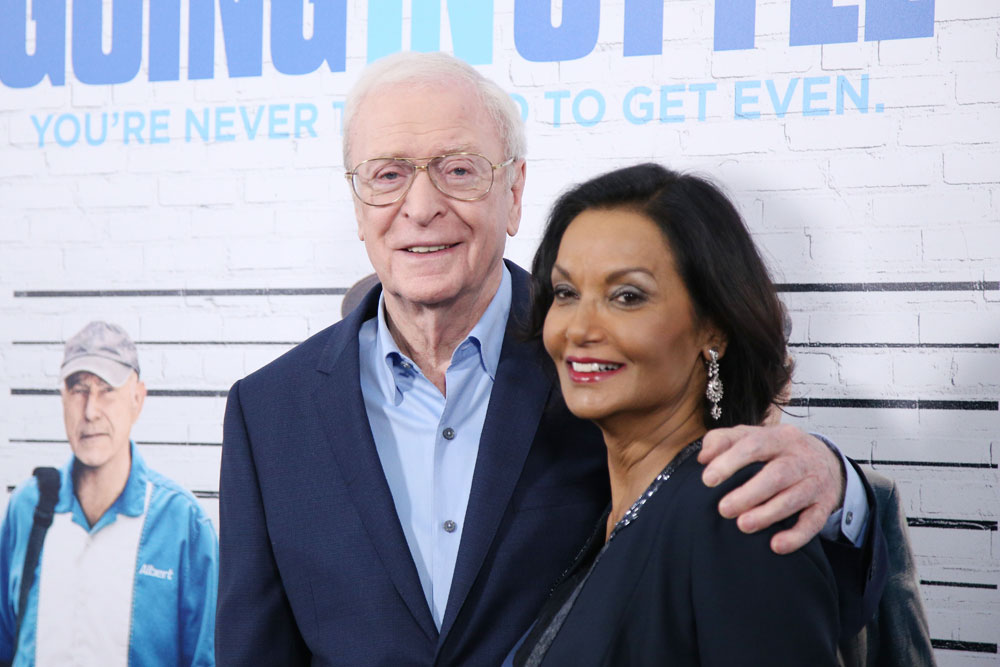 One of the most interesting interviews I've ever heard was with Michael Caine on Fresh Air in 2010. He said that after his mother died he learned that he had an older disabled half brother in an asylum whom his mother had kept hidden for over 50 years. She would take a bus to visit him once a week, and never told anyone where she was going. After she died a reporter who did a story about the home contacted Michael to tell him about his brother. Michael was able to care for him for two years until he passed. (That's one of the stories I tell people when they ask for an interesting celebrity story as it could easily be one of those sad British movies with a happy ending.)
Back when I reported that story, Michael had just put out a memoir, The Elephant to Hollywood. Michael, now 85(!), is promoting a new memoir which came out last week called Blowing The Bloody Doors Off. One of the stories he tells in the book is about his alcoholism and the fact that he was drinking two "small" bottles of vodka a day. I presume he's talking about a half pint or a pint bottle and not a travel/mini bottle. It's unclear though. He writes that he would drink a small bottle at breakfast and didn't realize it was a problem until he met his current wife and she pointed it out. Michael has been married to his second wife, Shakira Baksh, 71, since 1973. So he was around 40 when he was drinking like that.
The Alfie star says he found himself at a low point in his life around the age of 40 when he began heavily drinking. "I was never bombed on set, but I thought that a small vodka for breakfast was nothing to worry about, and in the early 1970s I was drinking two bottles of the stuff a day," he writes.

Luckily, it was around this same time that he met his wife, model Shakira, and says she helped him turn things around.

"By an immense stroke of good fortune, Shakira arrived in my life just in time. The empty feeling vanished and she got on my case. Then, to top it all, she got pregnant and I was given a second go at fatherhood, and soon I got myself straightened out. I gave up alcohol entirely for a year and now I never drink during the day, and with dinner it's just wine," he writes. "Shakira literally saved my life."

The actor is the father to two daughters Natasha and Dominique (with his first wife actress Patricia Haines) and now has three grandchildren.

In his book, he writes that he had considered retiring but an unexpected knock at his front door changed all that. Director Christopher Nolan came to his house one Sunday morning and asked him to take on the role of butler Alfred opposite Christian Bale's Batman in The Dark Knight.

"There I was, at the age of seventy-one, cast in one of the greatest trilogies ever made and about to kick off ten years of movie-making heaven," he writes.

Today, the actor is extremely grateful for the good fortune he has had on and off screen.

"I have also been extraordinary lucky in my personal life," writes Caine. "Meeting my wife Shakira and having the most wonderful life with her for forty-seven years."
You don't hear much from Michael Caine but he seems like such a stand up guy. The last time we reported on him was earlier this year when he called himself a feminist and vowed not to work with Woody Allen again. Plus he gushes about his wife and he's been with her for 47 years! I'm a fan.
Update: OK I'm sorry for not doing my research for this story. I messed this one up.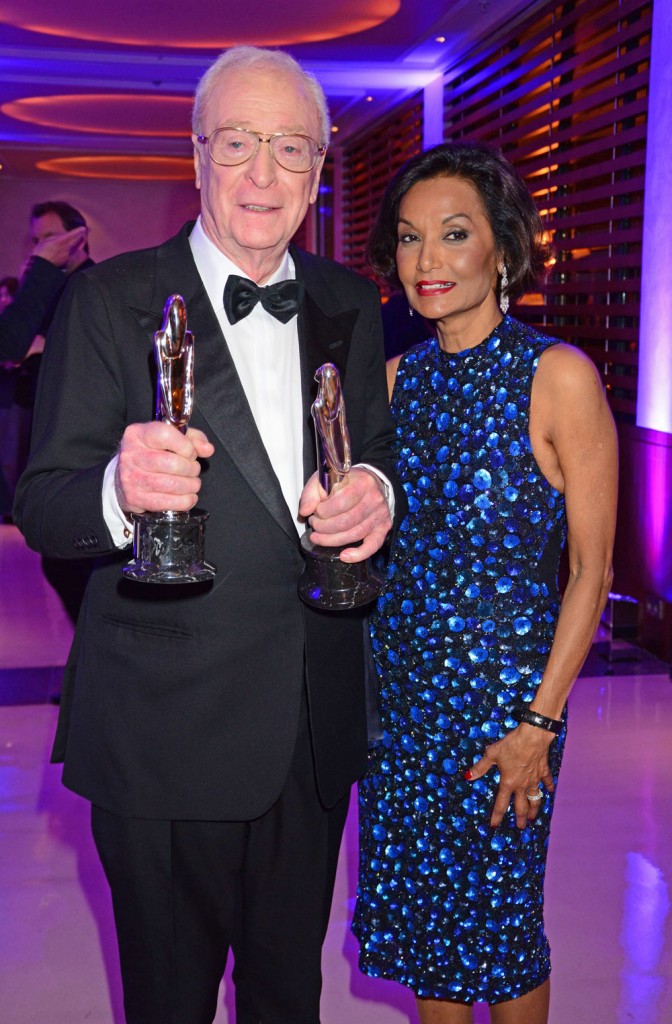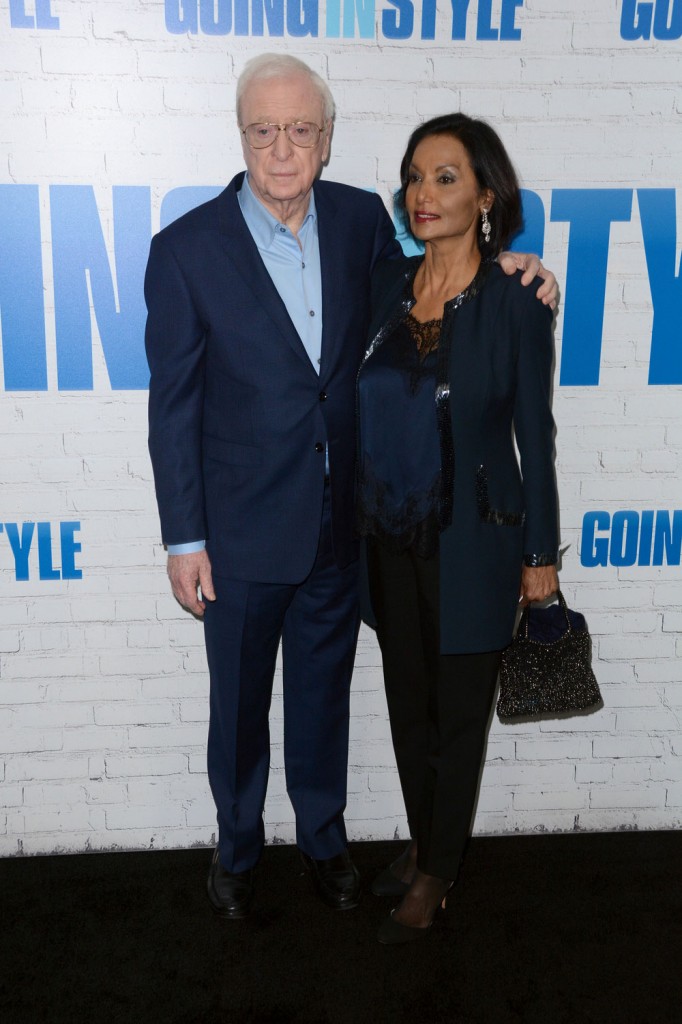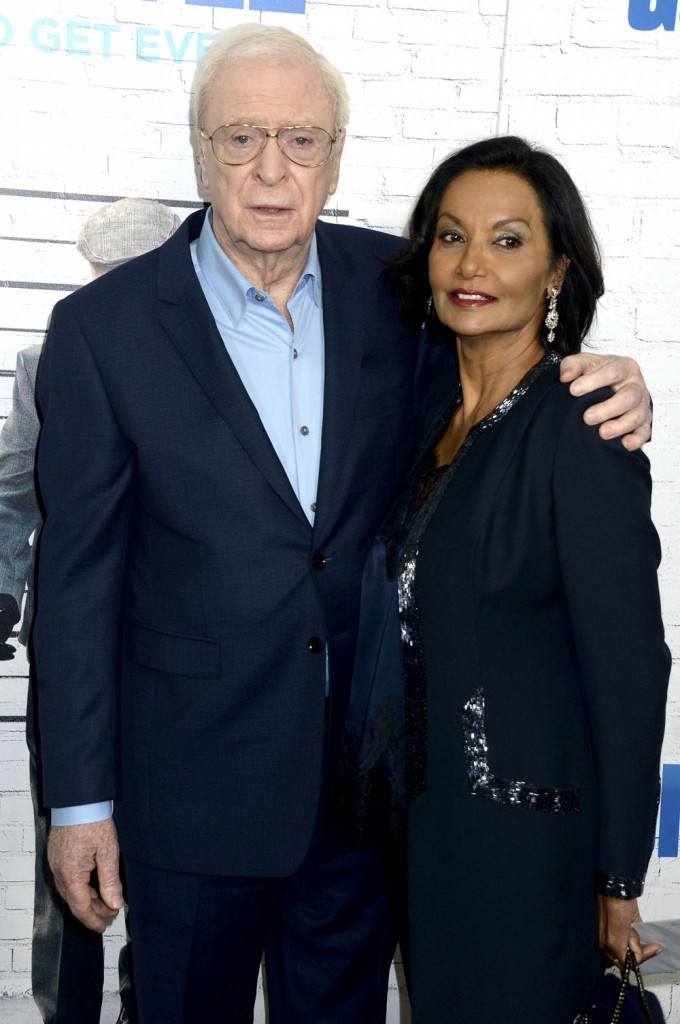 Photos credit: WENN.com