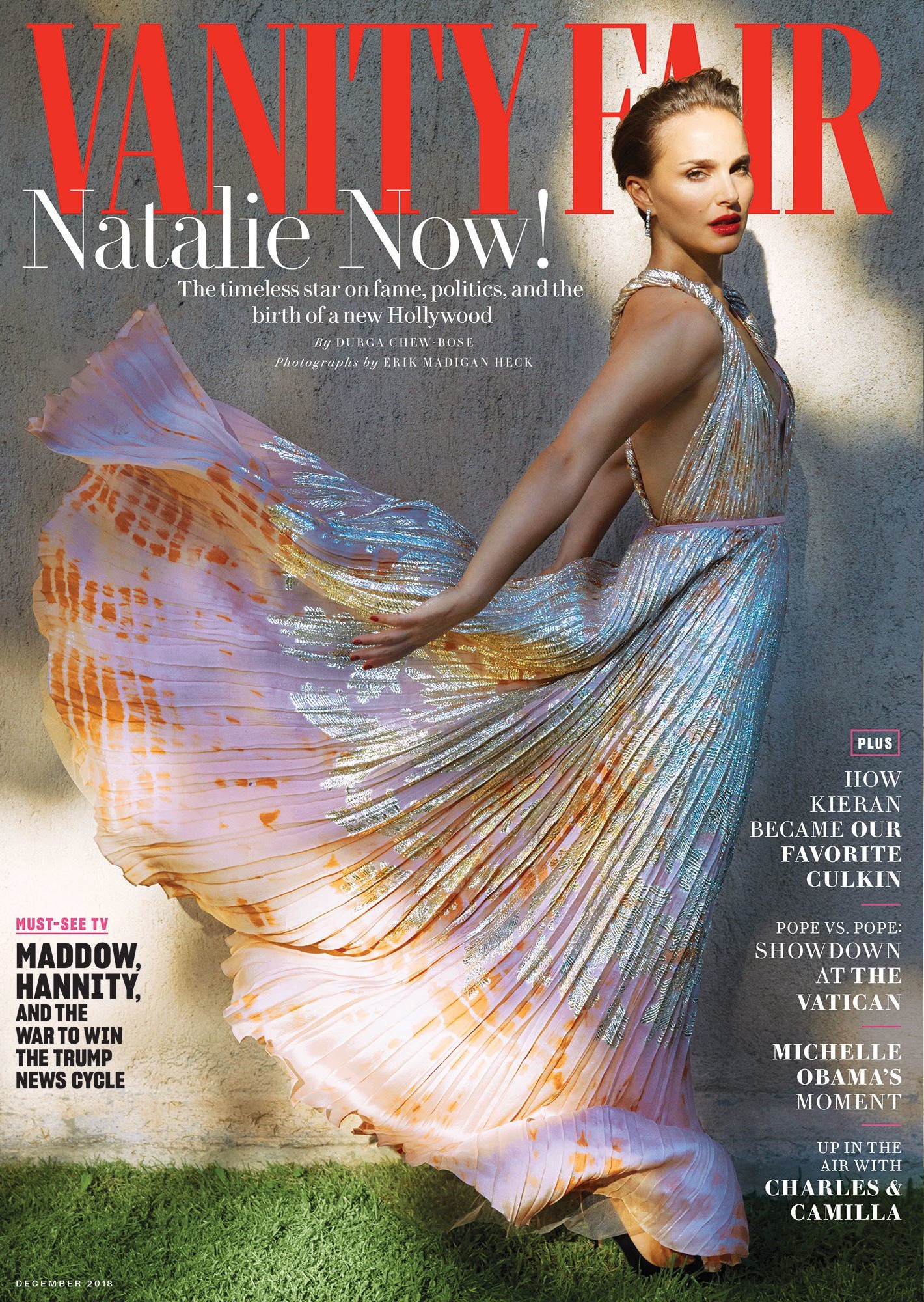 I wanted to enjoy Vanity Fair's new editorship/stewardship, but honestly, terrible covers and cover subjects keep getting the greenlight. Natalie Portman covers the December issue of VF, and while the profile is a decent read, the actual cover is horrendous. Are the editors choosing their covers with their eyes closed? Everything looks so cheap now. Anyway, you can read Natalie's profile here – she's promoting Vox Lux, but even more than that, she's talking a lot about how the #MeToo movement changed the way she sees her place in the industry, and how it reaffirmed her commitment to making things better for all women. Some highlights:
On #MeToo: "All the stuff that's going on, it's this weird thing of having been in all of those environments. Like the set of Beautiful Girls—every woman in that movie has come forward…. I was able somehow not to have an experience like that, so it's definitely a weird, privileged place to hold. Learning what so many women have been through and were going through right next to me. Ashley Judd [Portman's co-star in both Where the Heart Is and Heat], Mira Sorvino, Uma Thurman; these were women that I admired so much and felt lucky to work with. They were super-kind to me and super-supportive, amazing role models. It was completely shocking to know that they were going through that."

On Harvey Weinstein: While Portman had "heard the rumors about Harvey throughout the years, and took them as truth," consequently keeping her distance, she didn't know specifically "who it had happened to." She learned to whom and to what degree "when everyone else did. . . . We're in a culture where it is regular for men to behave badly and for women to be hurt," she says, adding that men can be victims, too. "But it is a complete shift because all of us were like, 'Oh, God, he's a bad dude,' and now it's 'No, this is abusive behavior—not just a bad dude.' "

Whether she'll try to mentor younger girls coming up: "There's a lot I feel I get from the way this upcoming generation is viewing the world, like identity definition and self-presentation to the world—all of that stuff is so different. But we'd like to give them the stuff that we have."

Her relationship to Israel: It's "very complicated, like family—you love it more than anything else in the world and you also are more critical of it than anything else in the world." Last spring, there was an uproar when she declined to accept the 2018 Genesis Prize in person. "I'd like to clarify I have no issue traveling to the country. They may have issues with it now, but I don't. I was choosing not to attend an event where I was supposed to be onstage with Prime Minister Netanyahu, sitting next to him, which felt like an endorsement. So there is a distinction."

On stereotyping: "I was very lucky that what I was cast in wasn't anything deliberate—serious adult fare and not child-appropriate things. But I feel like I totally ended up in female tropes, like Lolita. And clearly I was part of the Manic Pixie Dream Girl coining. I find it very upsetting to be part of that."
I think what she says about Israel and Netanyahu is really interesting – you can love Israel and defend its right to exist and the right of Israelis to live and thrive in peace, AND you can still believe that Netanyahu is a warmongering jackass who aligns himself too closely with the most fascistic elements of the American right.
As for what she says about the Manic Pixie Dream Girl label… I mean… she said yes to those scripts. She didn't have a problem with the scripts or the roles, she has a problem with being called out for playing the trope. That being said, I've never found the Manic Pixie Dream Girl to be AS offensive as Random Plot Device With Boobs, you know?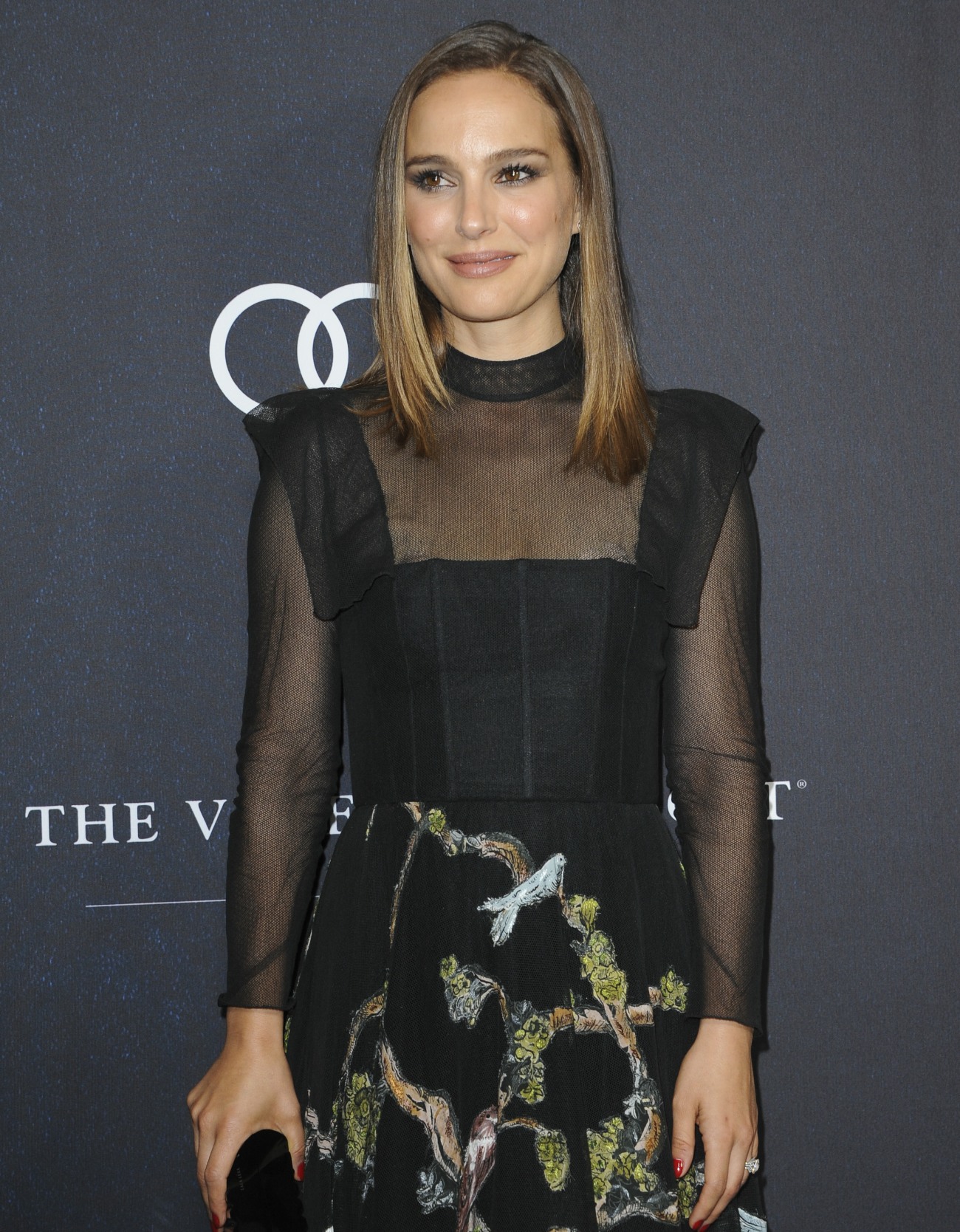 Photos courtesy of WENN, cover courtesy of Vanity Fair.