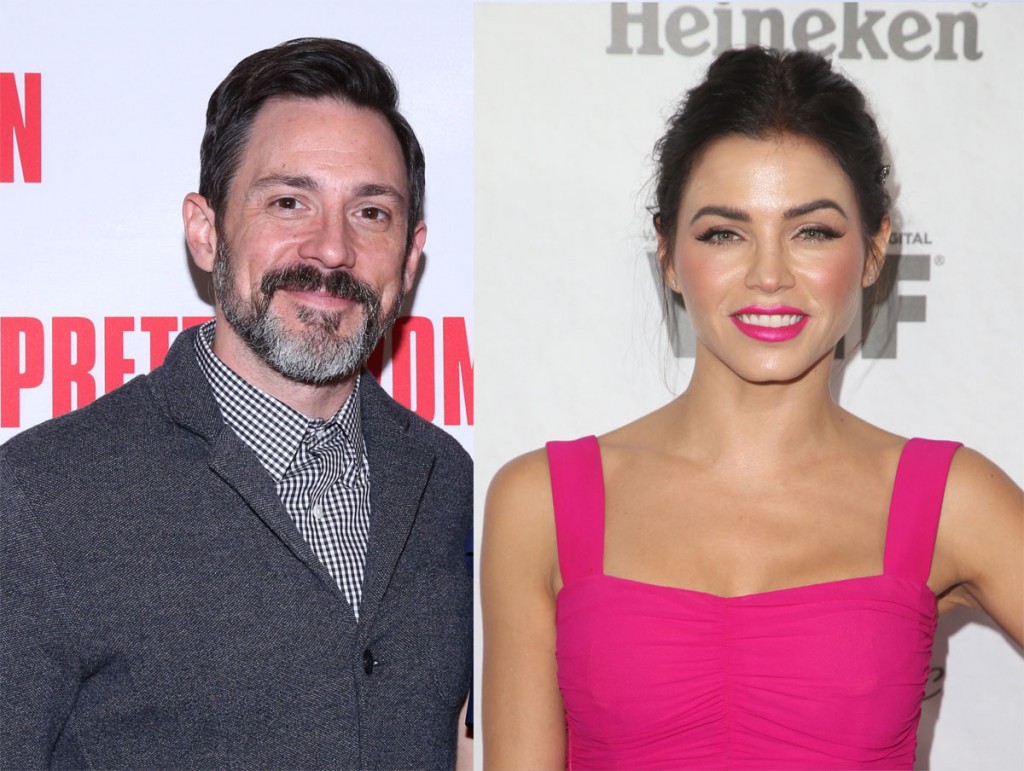 Over the weekend we heard that Jenna Dewan was spotted out with her new boyfriend at the Casamigos Halloween party. There weren't any photos, but an "onlooker" told US Magazine that she was dancing with him, that they were kissing, and that "he's super handsome." It was one of those cheesy pre-rollout articles, similar to what we heard about Jennifer Garner's new boyfriend before US gave her the cover for revealing his identity. It also came a day after Jenna filed for divorce from Channing Tatum, which we knew was coming anyway. Well US has identified Jenna's boyfriend and he's a 43 year-old Broadway star and Tony winner named Steve Kazee. A friend named Eddie Dallen posted a photo with Jenna and Steve from the Haunted Hayride on Monday. E! has some more quotes about their relationship and a "things you didn't know about" for him. I didn't realize he played Gus on Shameless! He was the musician whom Fiona married for a minute.
As a source explains, "They have been dating for a few months. She was introduced to him by mutual friends and they hit it off right away. Jenna really likes him and is very happy. She has completely moved on from her marriage and is happy to have met someone new. Steve treats her very well and is doing everything right. She's hopeful about the future, but not getting too far ahead of herself."

The eyewitness also told E! News that Dewan and Kazee were totally open about their PDA at the Casamigos party. "They definitely seemed like they were dating and left the party holding hands. They were kissing in the courtyard before they exited," the insider shared.

On Monday night, the new couple attended Shark Tank alum Melissa Carbone's Los Angeles Haunted Hayride. An insider told E! News, "Jenna Dewan was at the Haunted Hayride last night with three friends including Steve Kazee. She was super nice and the group had a blast."

The insider revealed Dewan and Kazee "were super cute together. They were all cuddly all night and were holding hands throughout the ride.
Here's the photo of them with a group of friends at the Haunted Hayride. Steve is so cute!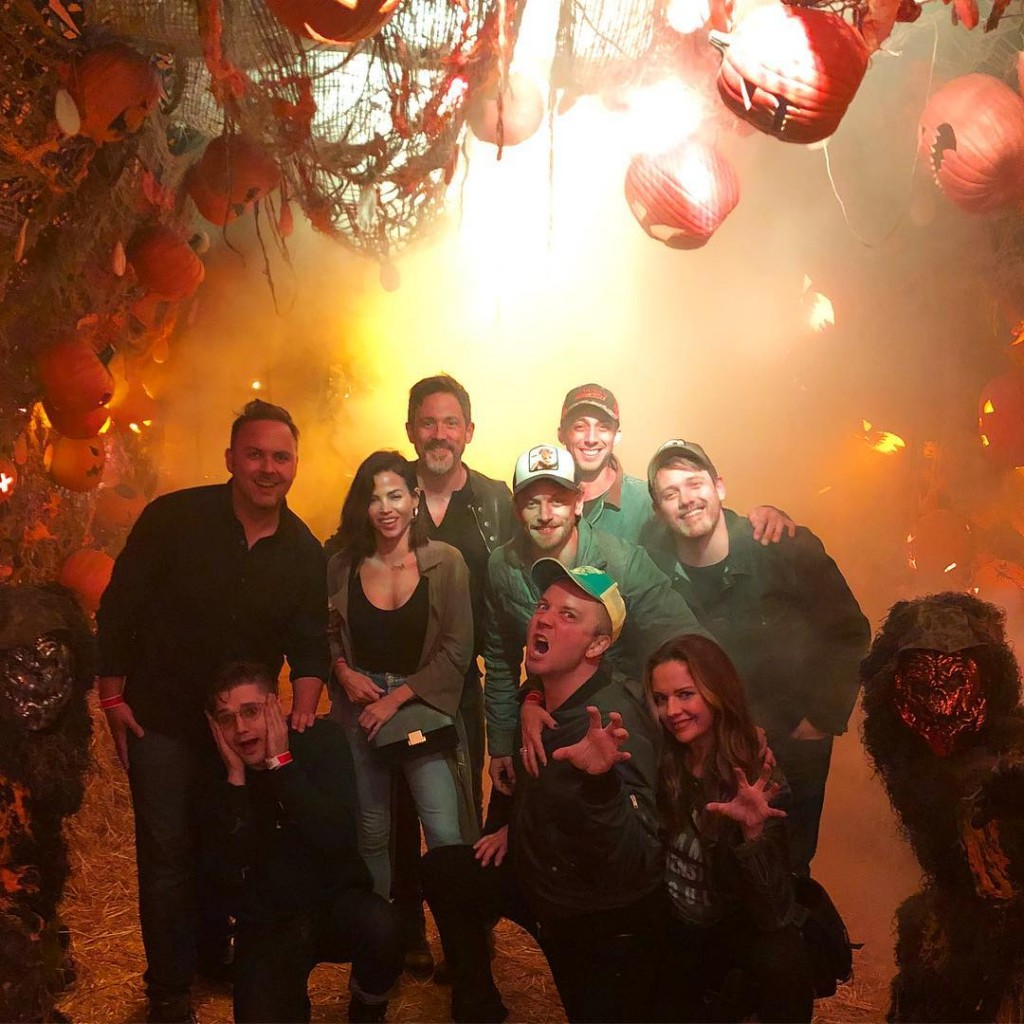 I like that Jenna is dating someone in her industry who isn't massively famous and who will presumably treat her well. That's kind of the choice Channing made with Jesse J too, a musician and performer who knows what the lifestyle is like. Both Jenna and Channing are serial monogamists and I bet they'll be with their new partners for a while. As Corey mentioned in her last story on them, it's nice to see a divorcing couple coparenting well too. I bet that things are a little tricky behind the scenes and that we're not hearing about it however. The fact that Jenna is making sure to roll this new one out to the press kind of suggests that. Plus Channing keeps getting headlines for his relationship with Jesse J. There's a little competition there I think.
Steve with his costar in the Pretty Woman musical, Samantha Barks, earlier this year.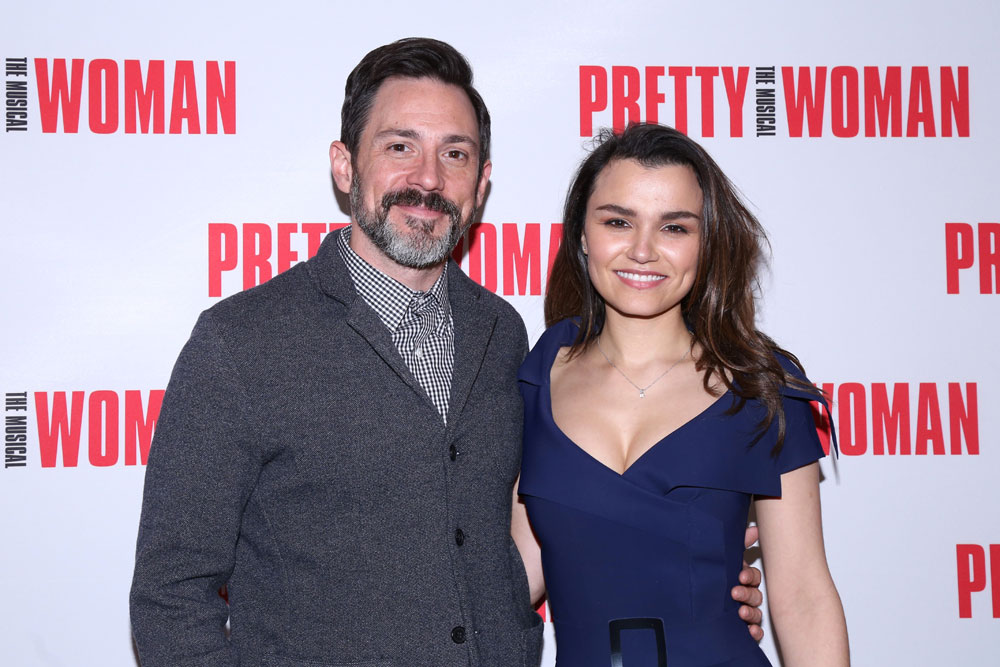 DAMN!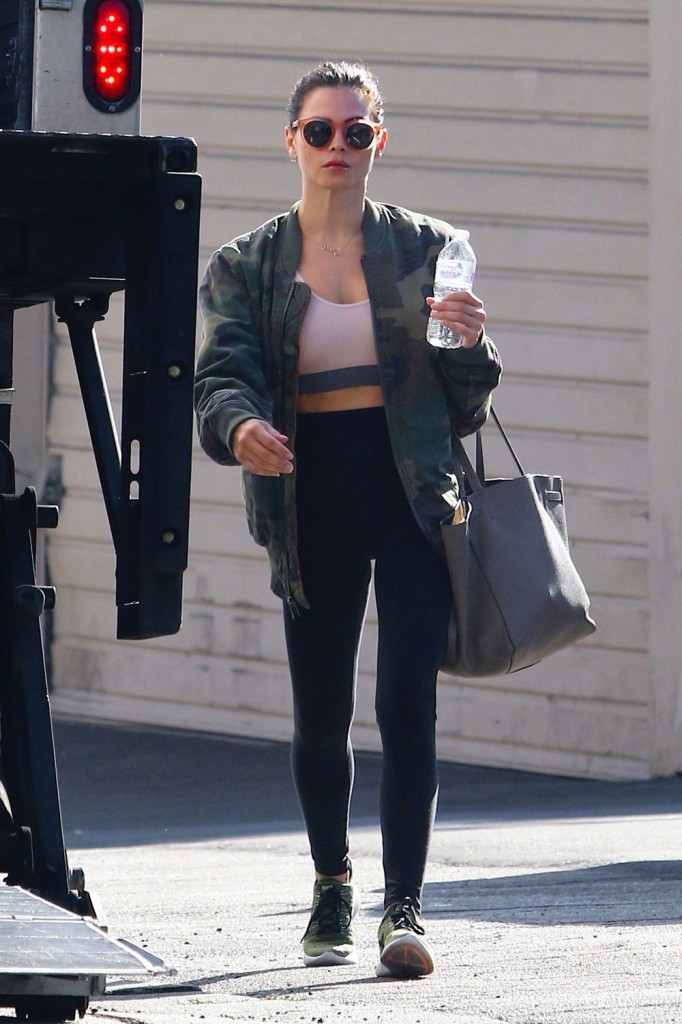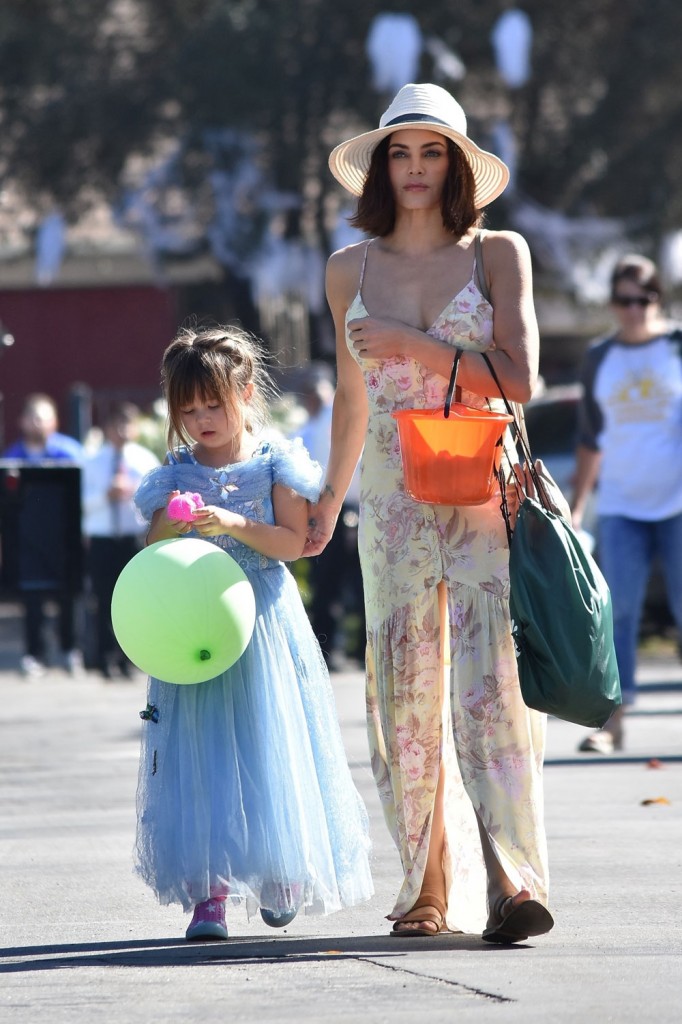 photos credit: Backgrid, WENN and via Instagram