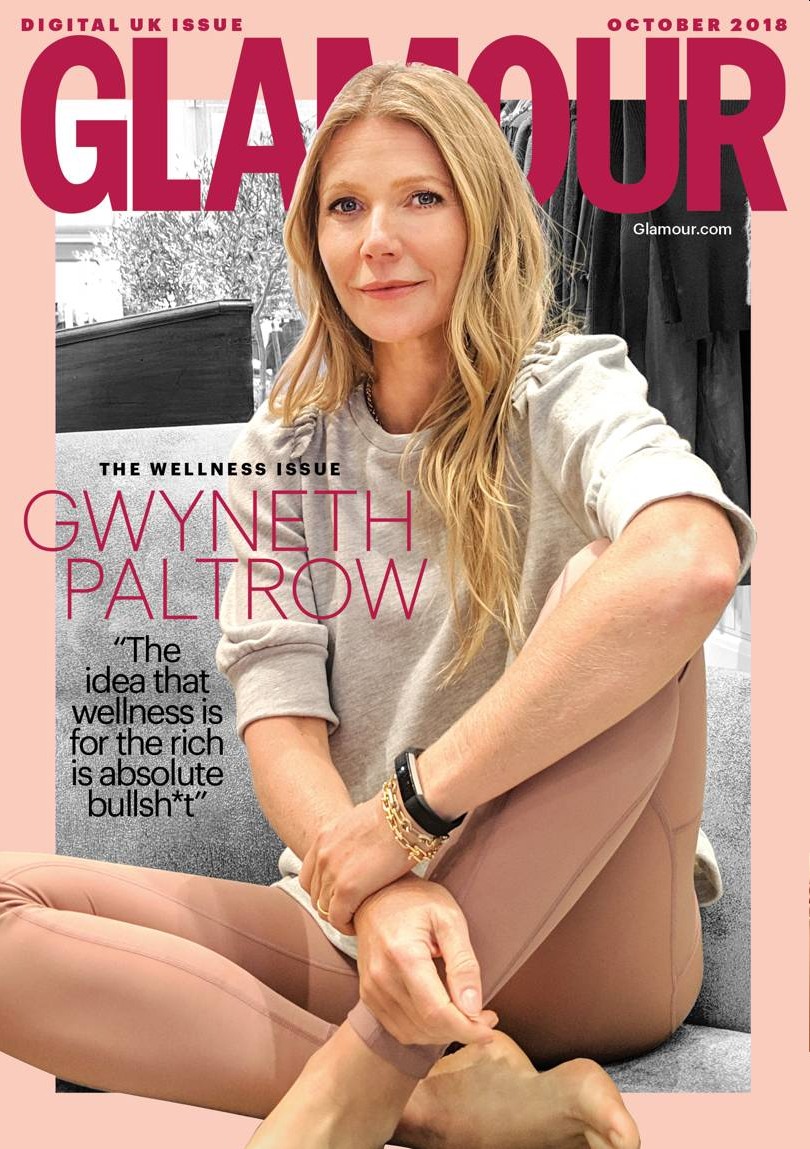 Gwyneth Paltrow is the 'digital cover girl' for the October issue of Glamour UK. I was about halfway through the cover story before I came to the section which acted as the sort of mission-statement for the profile, wherein the Glamour journalist claims that she's not one of those "overzealous journalists" looking to criticize Gwyneth for being an out-of-touch elitist hellbent on shilling snake-oil masked as "wellness." The Glamour UK journo declares Gwyneth to be "one of the warmest – and dare I say, most grounded – people you could ever meet." Yeah, I don't believe it. You can read the piece here. Some highlights:
Her second marriage: "It's fantastic. I feel so lucky and I am so grateful. It's different to be in your mid-forties; do it again and bring all your experience, your pain, your happiness, suffering – everything. It's actually very heartening, I feel very optimistic!"

She feels she is 'tied' to London: "I just can't believe it. I sent out a little newsletter from my kitchen in Belsize Park in 2008 and now this whole business has been created. It's so nice to come home to London and to open a shop where this all started. I love London so much, my children were born here, they are half British – so I feel tied to this city and this country."

Detoxing changed her life: "I was a person who loved sugar, fried food and alcohol – I still am, quite frankly. But when I did my first 21-day cleanse called, The Clean Program and cut out caffeine, gluten, diary… I felt completely re-born. I was like, 'this wellness thing is real! I feel incredible!' Of course, I went back to martinis, but I try to do one once a year!"

Gwyneth the Girl-Boss: "I think I am very much a girl boss, meaning that I try to lead from my feminine. For me, what that means is leading from a place of collaboration and consideration to very much keep that flow of energy going through everything. All start-ups are inherently feminine because it's creative, it's collaborative, it's feelings – and as you grow, they get more masculine and more orientated to masculine processes and PNLs and patriarchy. That is also necessary, but I think it's important to find the right balance. I love being a woman leader and I love employing mostly women – it's amazing to see women win."

On the criticism Goop has faced: "It's an important lesson. Women get a lot of push-back and a lot of criticism in a way men don't – with women leaders you see it all the time. You see it to an incredible degree right now, especially in the United States. You cannot be defeated. You have to keep your eye on the prize and keep going, especially in a company like this, where I really feel that we are moving culture forward. A lot of the criticism we get, six months later or a year later everyone is doing it. By pattern, by recognition, I can see that everyone is up in arms that we are talking about acupuncture, but however many months later it's adapted into culture."

Wellness is the future: "There was an idea for a while that wellness was for the rich and that is absolute bulls*t. I think it's important, the idea that we all have autonomy over our health and wellbeing. Wellness is really a state of mind and an integration between mind, body and heart. Even walking to work, cutting out sugar or limiting alcohol are small things you can do. Breathing and mediation, too. It's been incredible to see it go from this rarefied, bizarre concept of wellness to everybody in the world seems to understand you can take a small step towards something and feel much better."
I've listened to some people argue that even Gwyneth's bad-science Goop is good for the larger conversation about giving women options, and giving the medical community a heads-up that they can't ignore women's health issues. I hear those arguments, and I still think that Gwyneth is a snake-oil saleswoman who latched onto a pseudoscience platform to personally profit from rich, bored white women. And the idea that Gwyneth actually has the audacity to compare JUSTIFIED CRITICISM of the bad-science she shills to the current era of toxic misogyny in the political world… well, it's shameful. I'm all for female leadership, in Hollywood, in the boardroom and in the White House and halls of Congress. But we're not going to get there by selling jade eggs and healing stickers to idiots.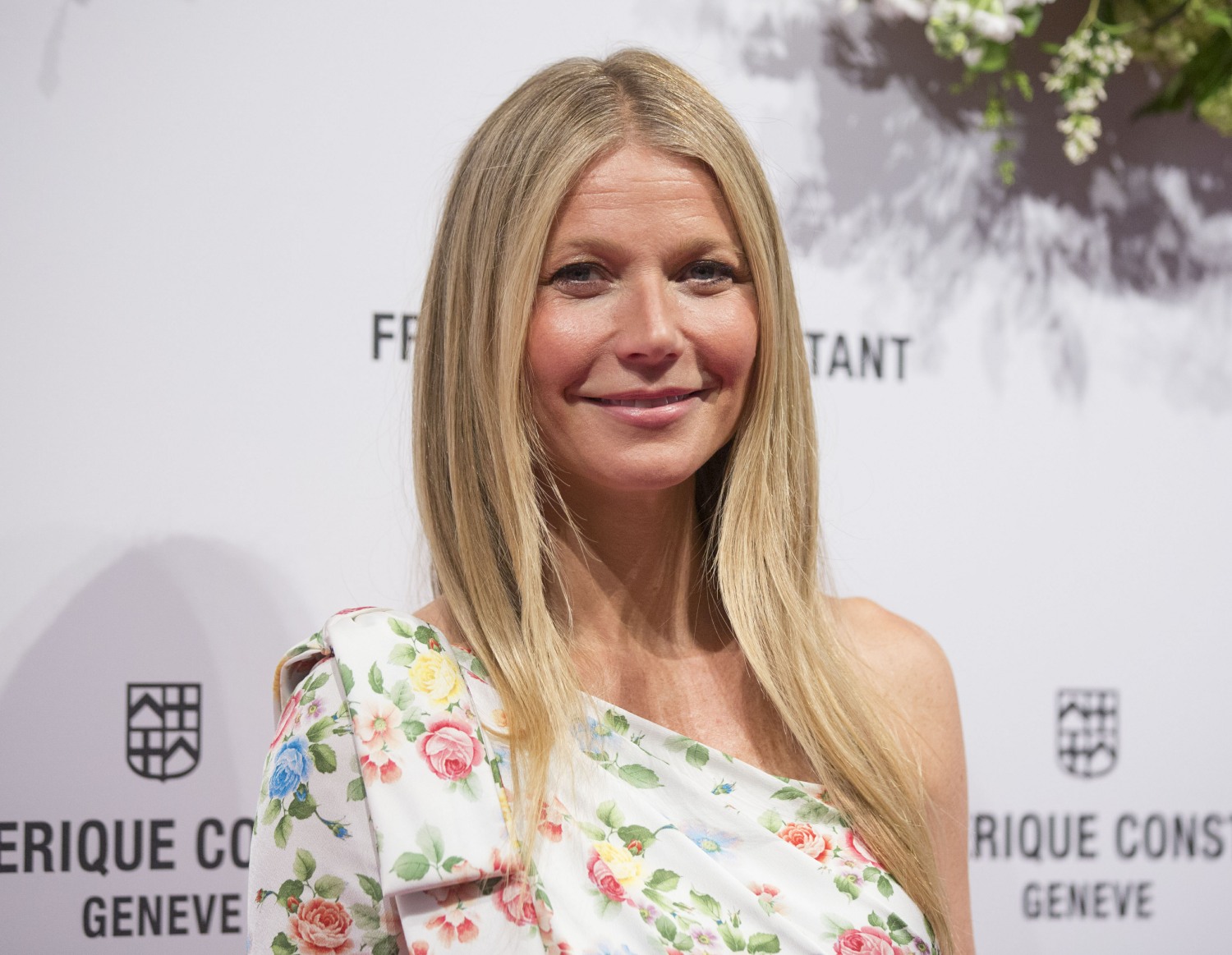 Cover courtesy of Glamour UK, additional photo courtesy of Avalon Red.