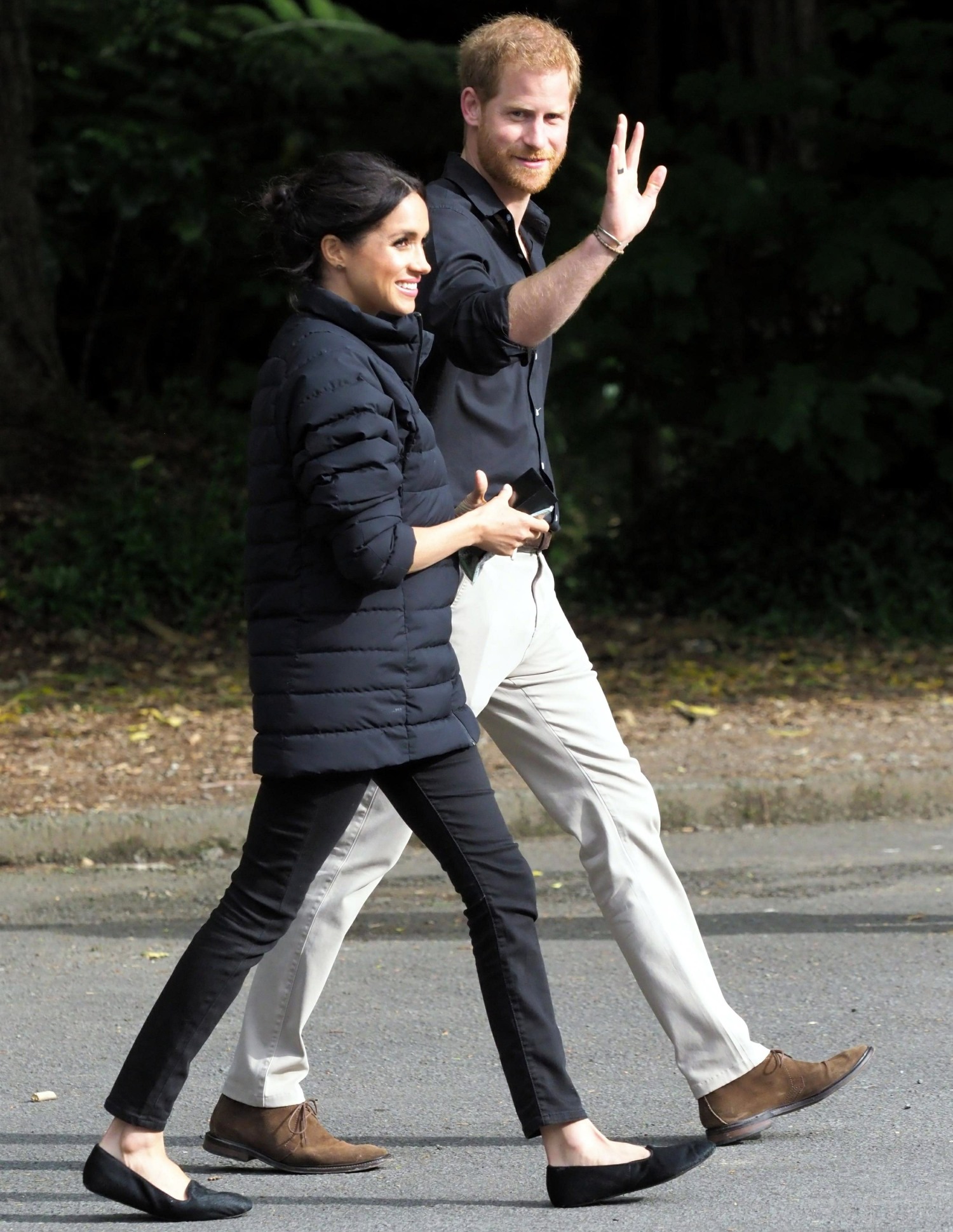 The Royal Sussex South Pacific Tour is finally OVER. My God. The royals should find a happy medium between the Cambridges' work-shy nothingness on tours versus the Sussexes' "let's do 100 events in three weeks." The fact that they still did so much and we got to see so much of Meghan even though she's pregnant and tired and even took some time off mid-tour is astounding. Anyway, these are some of the final images from their last day on tour, they were still in New Zealand. The photos of Meghan in skinny jeans (not jeggings lol) are from the last appearance. She looks super-cute and tiny in sportswear/casualwear and flats.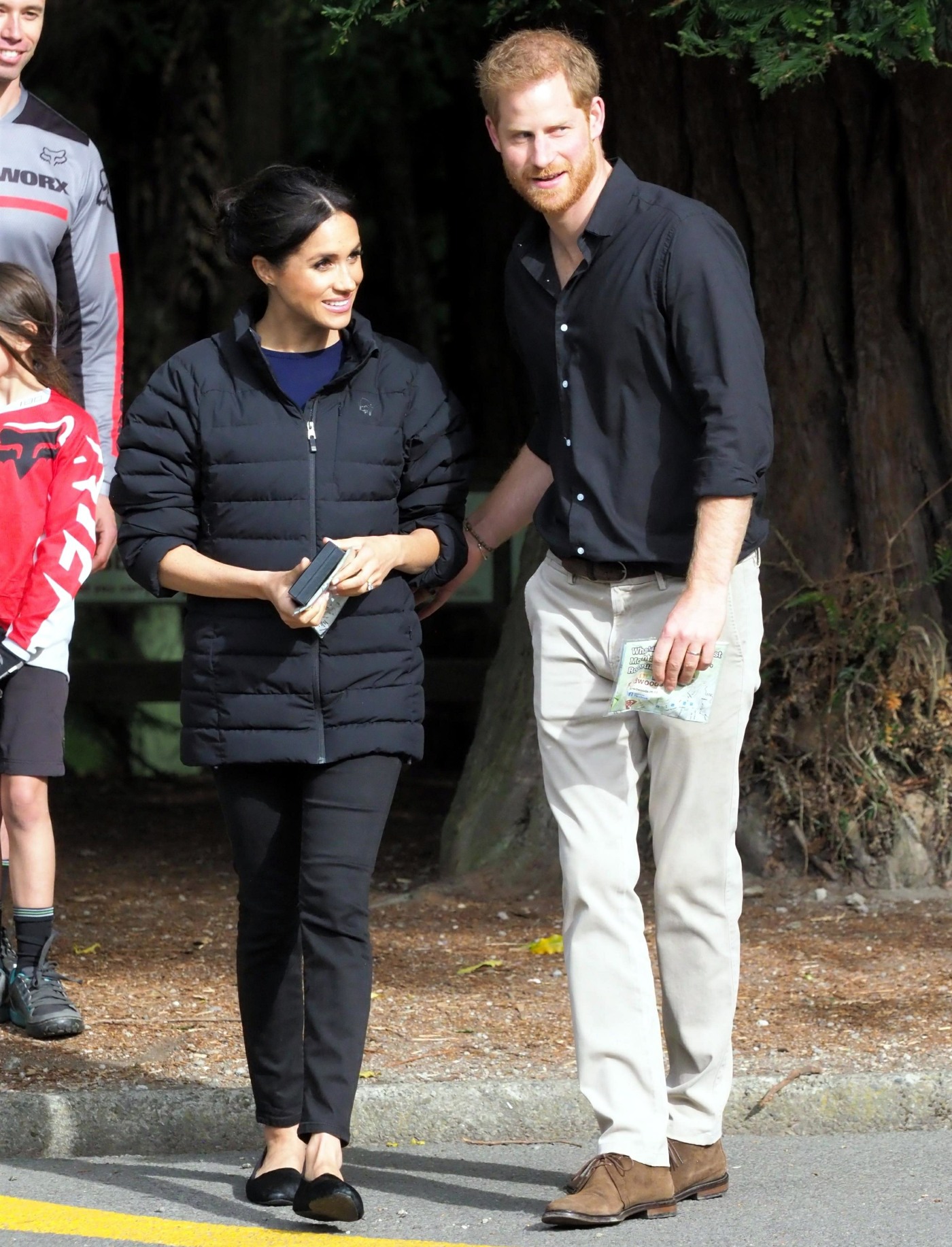 Earlier in the day, Meghan wore a navy Stella McCartney dress which is reportedly a customized piece from a longer Stella dress. Both versions – the off-the-rack and the custom dress – are totally nothingburgers. Navy, long sleeved, conservative, blah. Thank God Harry and Meghan both received traditional Maori cloaks, because the cloak really jazzed up Meg's ensemble.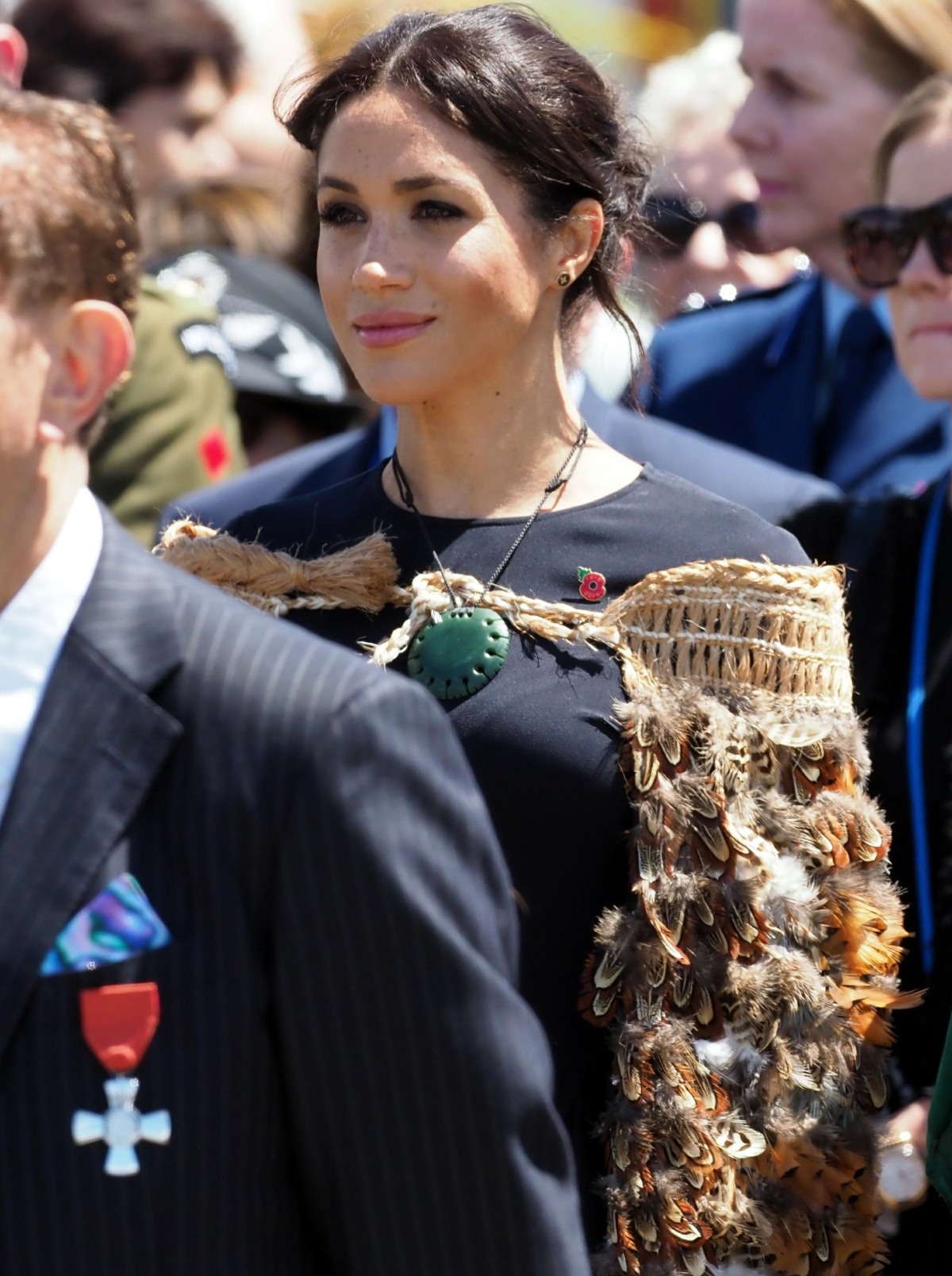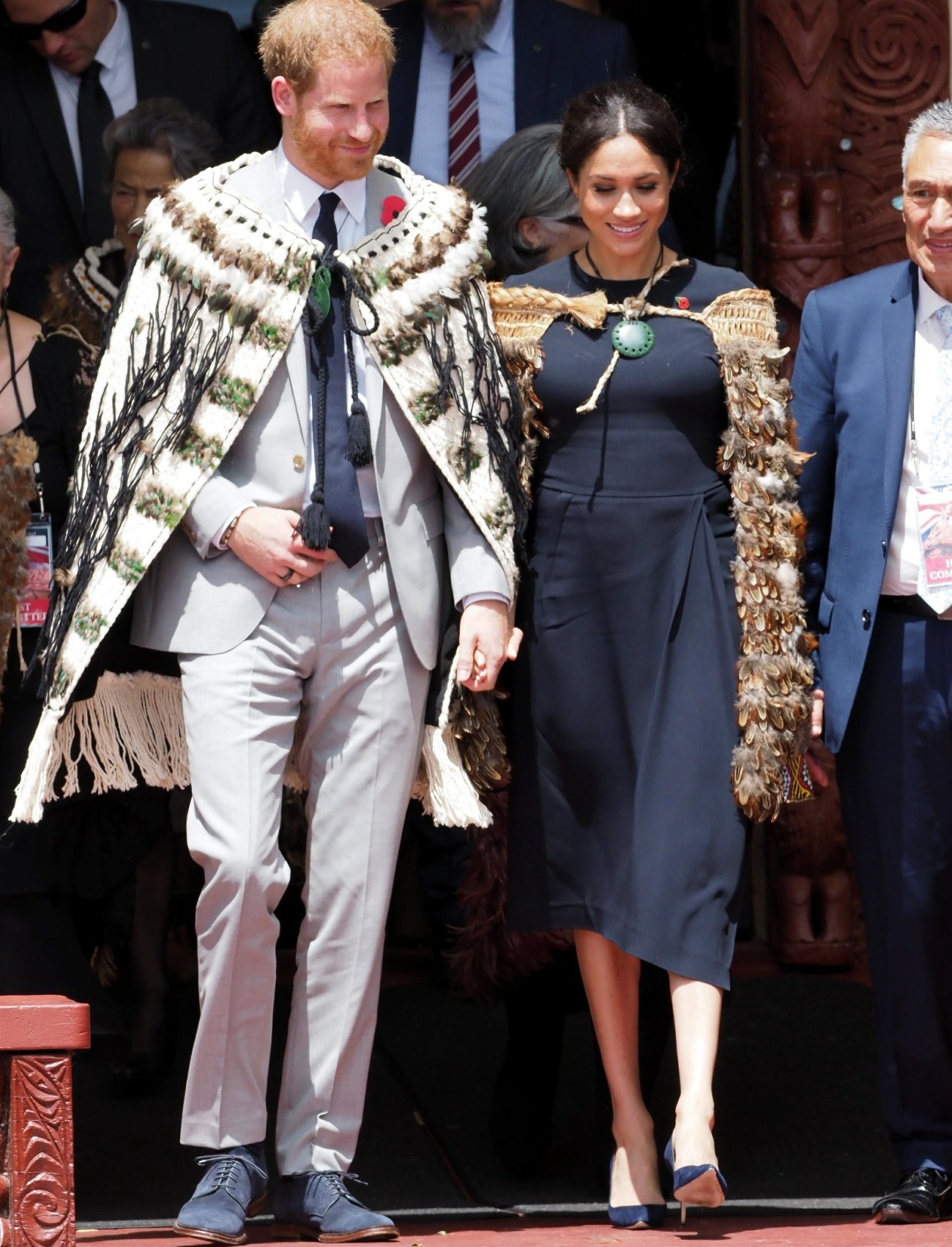 Later in the day, Meghan changed into another navy outfit, this one with a bit more excitement – this is a Givenchy two-piece, with a snazzy pleated skirt that looked great in motion and a very solid navy sweater. This is a great ensemble.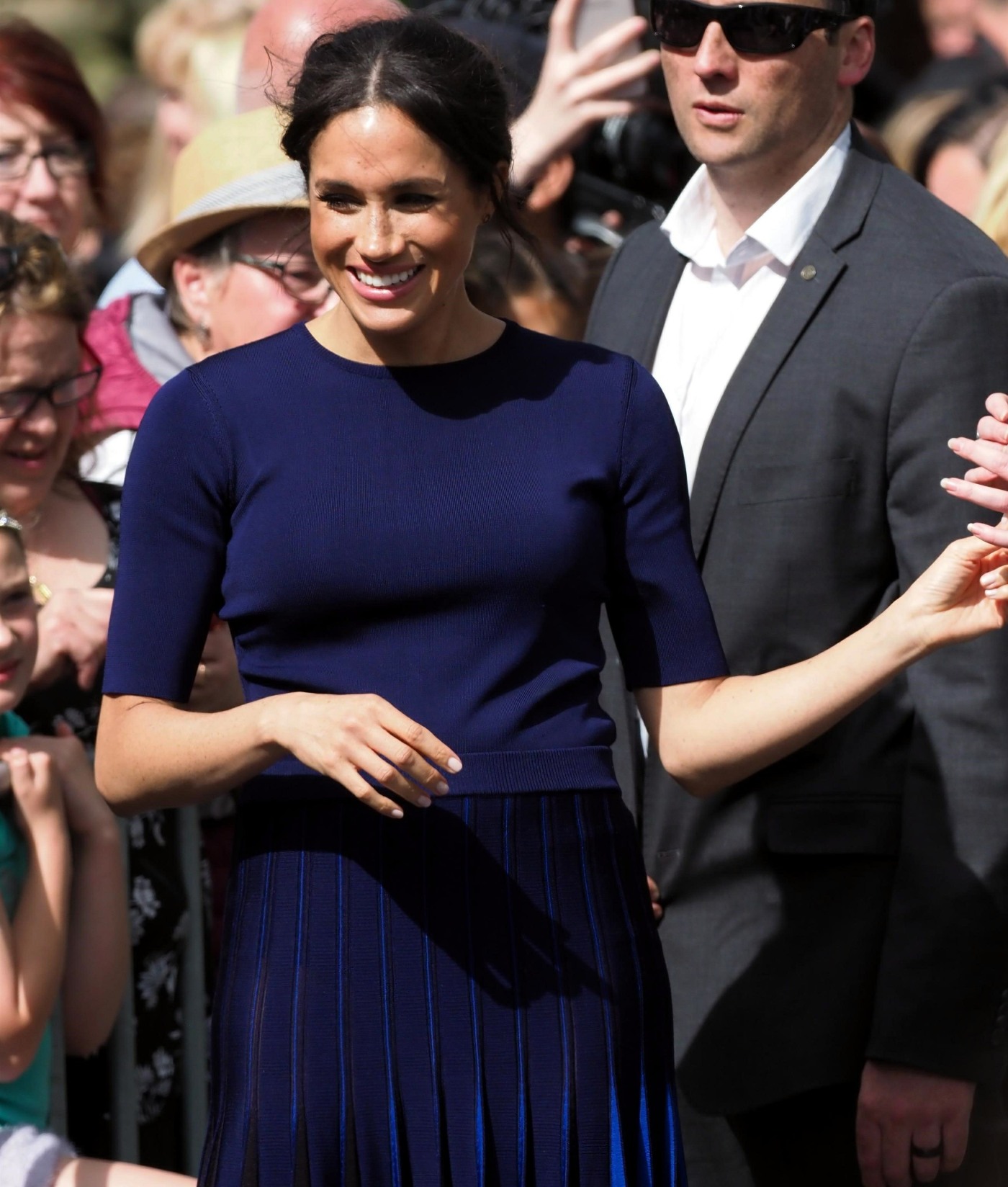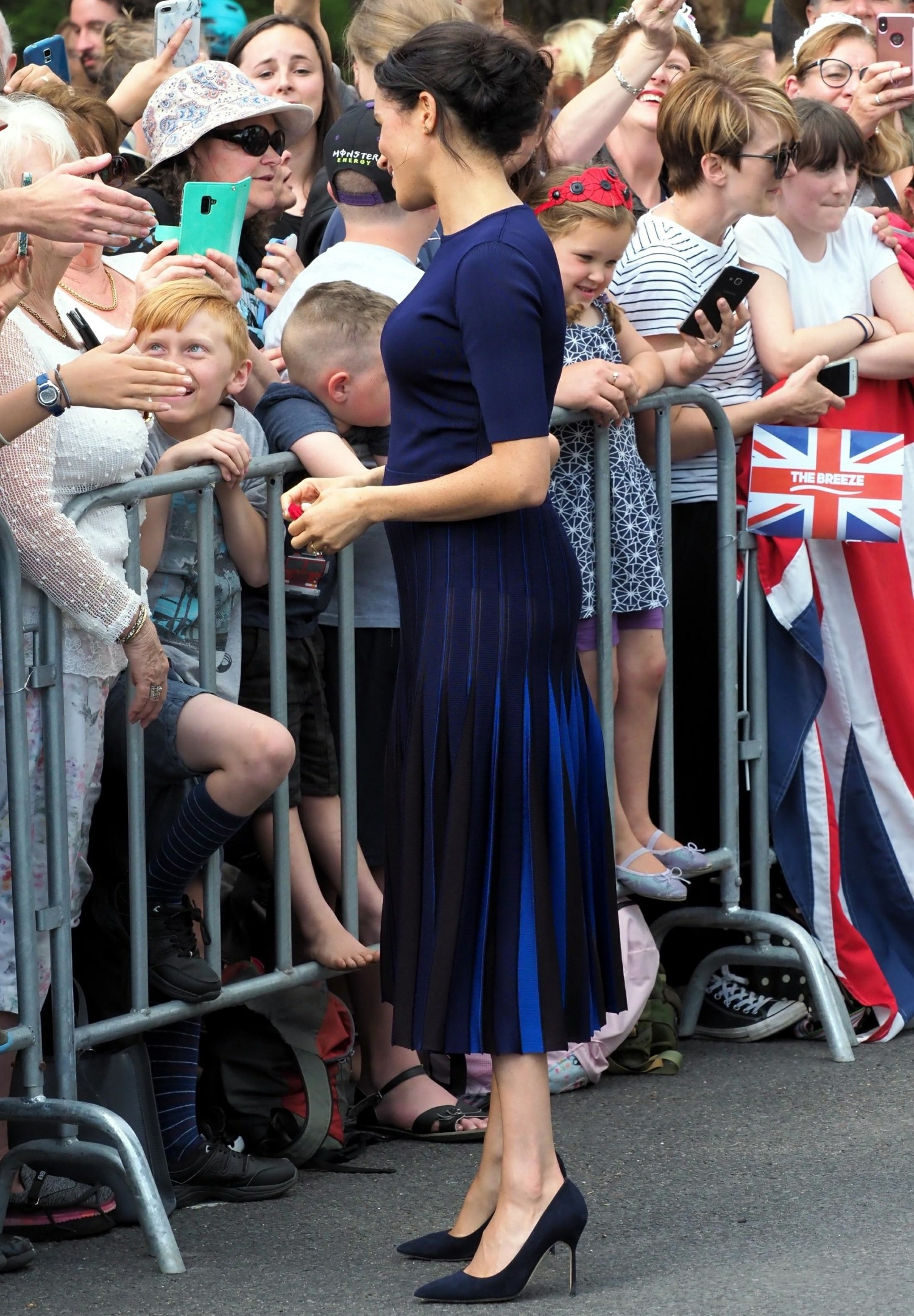 Photos courtesy of Backgrid.