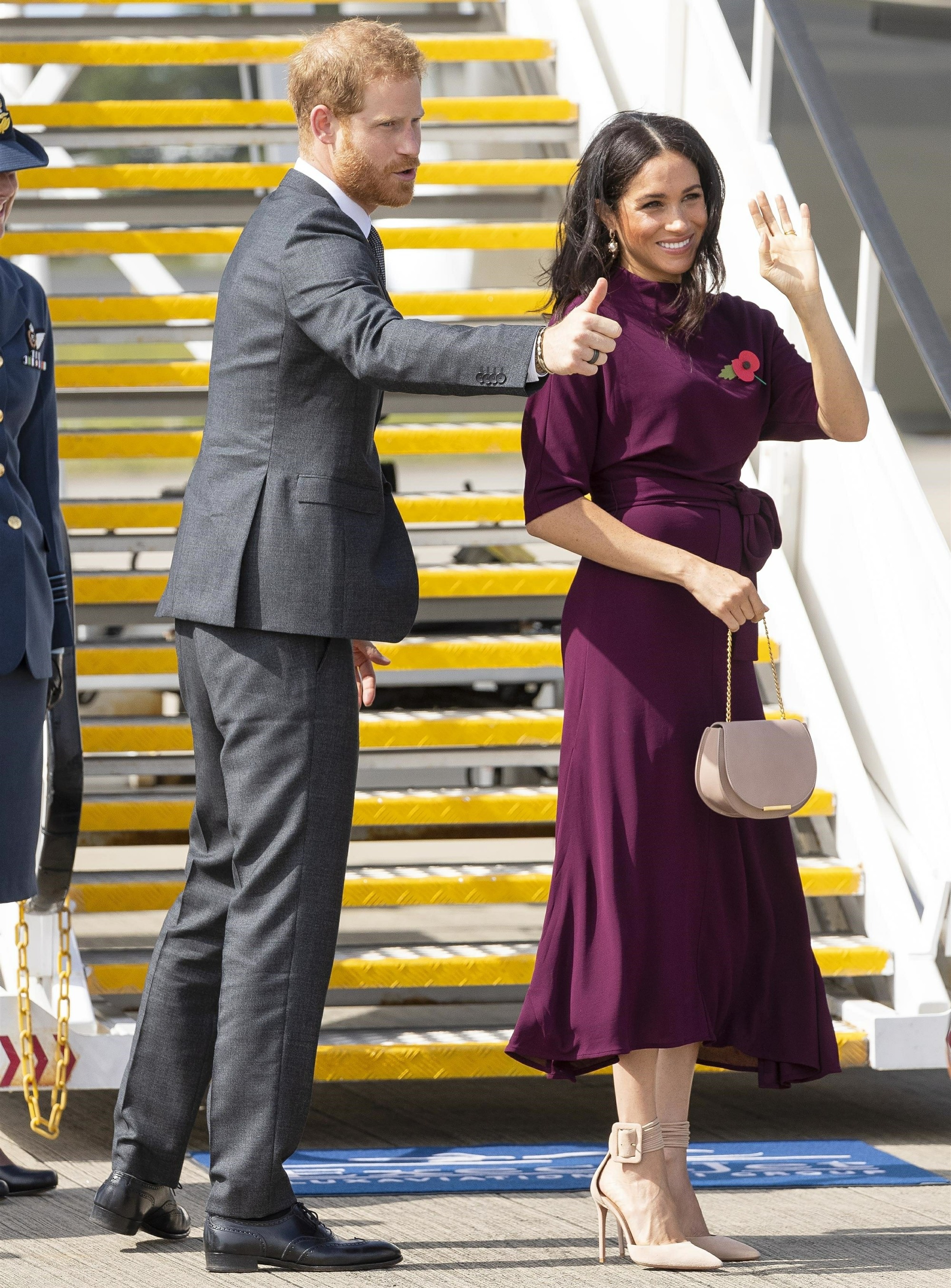 Now that the Royal Sussex South Pacific Tour is over, it's time to reflect on what we learned, what Meghan and Harry did well, and where there's room for improvement. I think the tour as a whole was a huge success on many different levels. Some of the biggest and most important British Commonwealth countries got to experience Meghan and Harry just after they announced their first pregnancy. Meghan's bump will forever be associated with Australia, New Zealand, Fiji and Tonga. "Meg-mania" was felt in all of those countries as well, with crushing, excited crowds gathering by the hundreds and thousands to meet Meghan in particular.
The fashion on this tour was somewhat hit-or-miss, in my opinion. Meghan wore some good pieces and some not-great pieces. I thought she spent too much money on certain dresses which weren't even that special, especially considering that there were off-the-rack pieces which would have looked just as good or similar. That being said, because Harry and Meghan did so many events and activities throughout the tour and there were SO many fashions and costume changes to talk about, it ended up working in Meghan's favor. There was substance AND fun-fashion commentary, plus bump-watching and charisma.
That's what I was left with too – Meghan and Harry's charisma was the X-factor helping them along the whole time. Meghan had never undertaken anything this big, and people cut her slack because it was her first big tour, because she was pregnant, and because even if she didn't do everything perfectly, she genuinely looked like she was enjoying herself and enjoying all of the people she met, and all of the events they did.
As for the purely sartorial conversation about the royal tour fashion, as I said, I think that it was hit-or-miss. She's still finding her footing, wanting to "dress like a duchess," but also dress in a style that feels authentic to her. She obviously loves trench coats and dresses with wide lapels and trench-vibes. She obviously falls into The Button Trap occasionally. She wears too much navy, black and beige. But, again, I think people are more forgiving of Meghan's little style quirks because of A) her charisma, B) she was pregnant and still figuring out her early-maternity style and C) because she was actually out there doing stuff and making speeches and being hands-on.
Last thing: isn't it great that the worst thing we can say about Meghan possibly dressing inappropriately is when she – GASP – showed a bit too much leg while wearing a light beach dress… at the beach?? That's it. She didn't feel the need to flash her bits in every Commonwealth country. It's refreshing.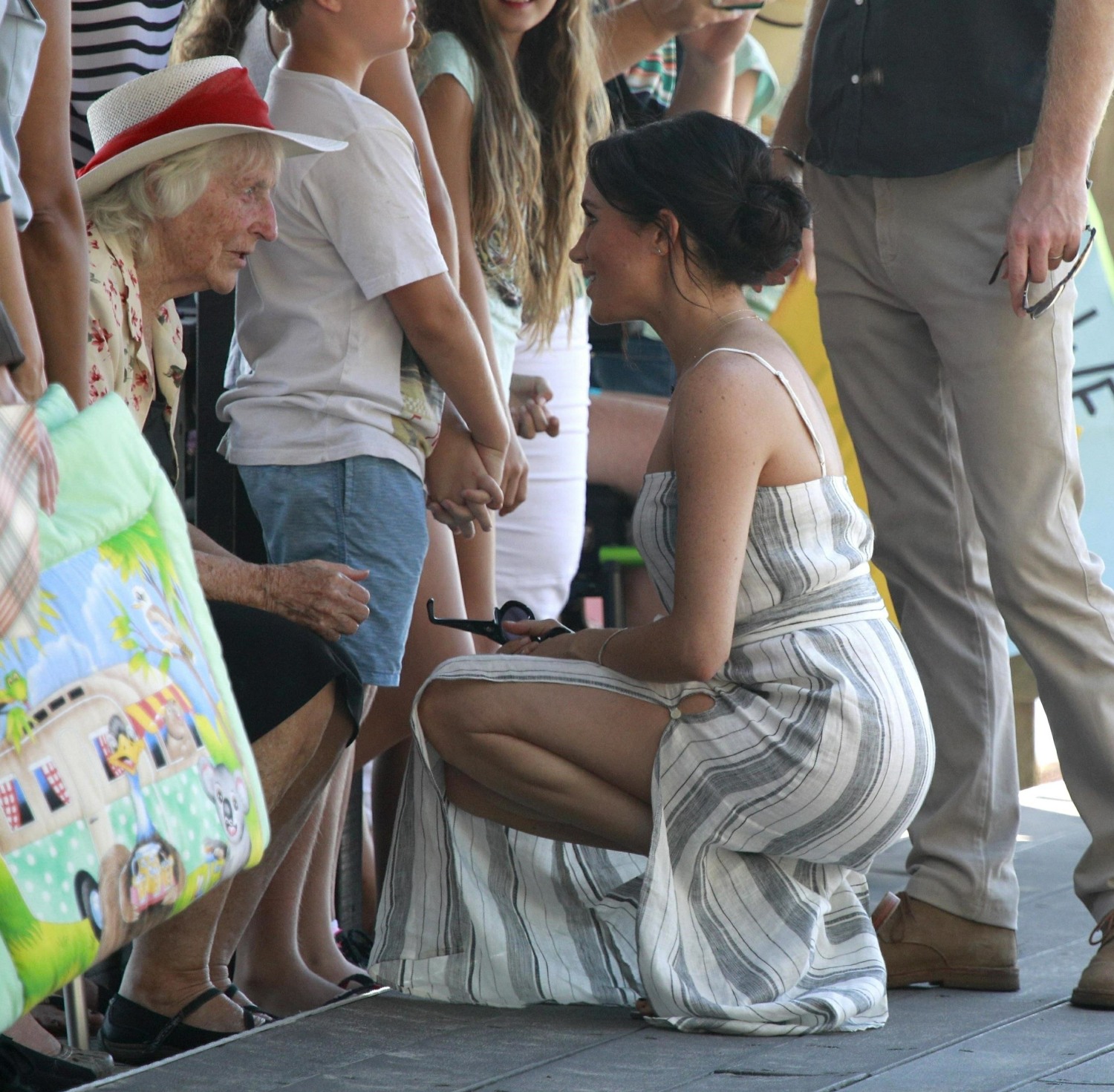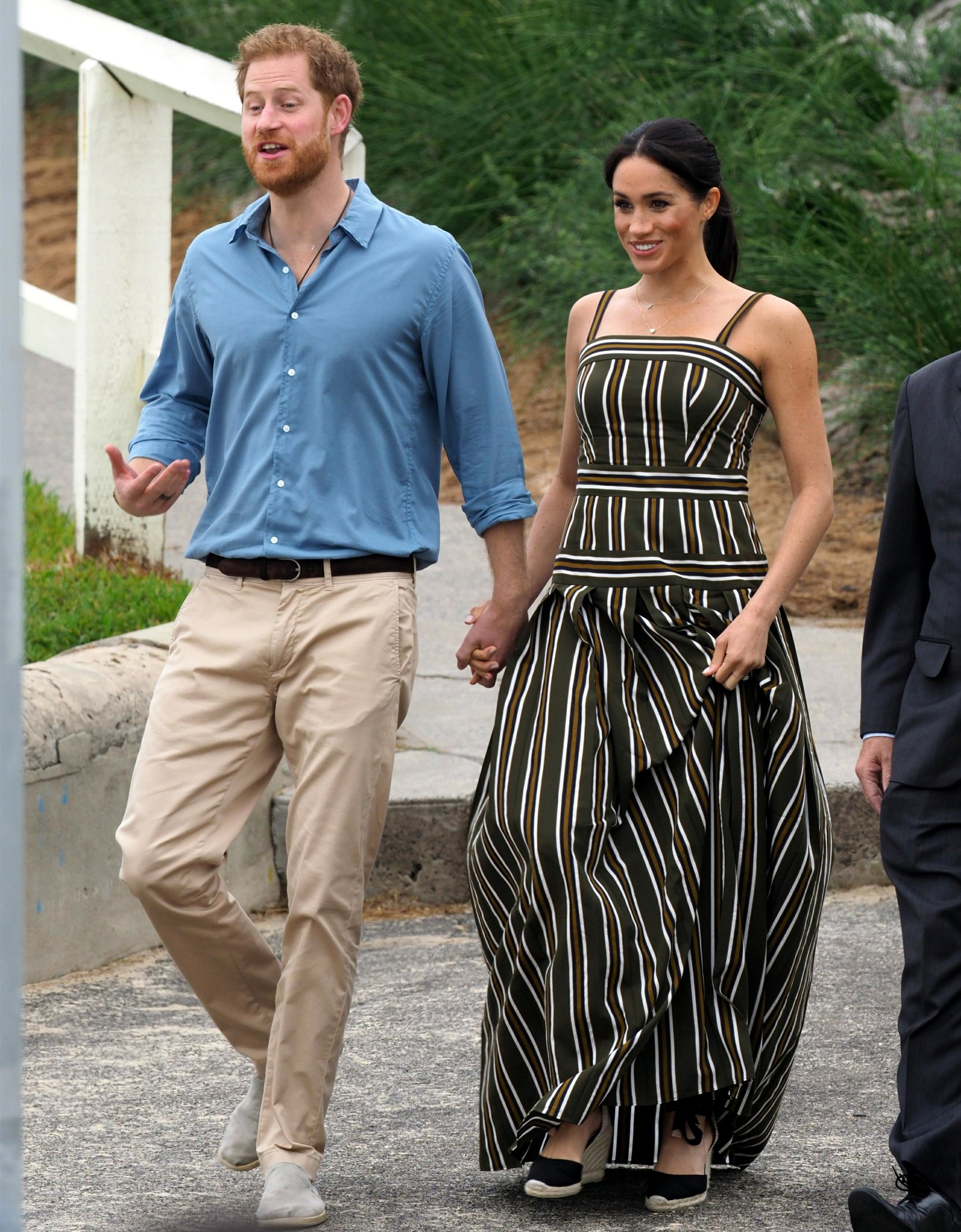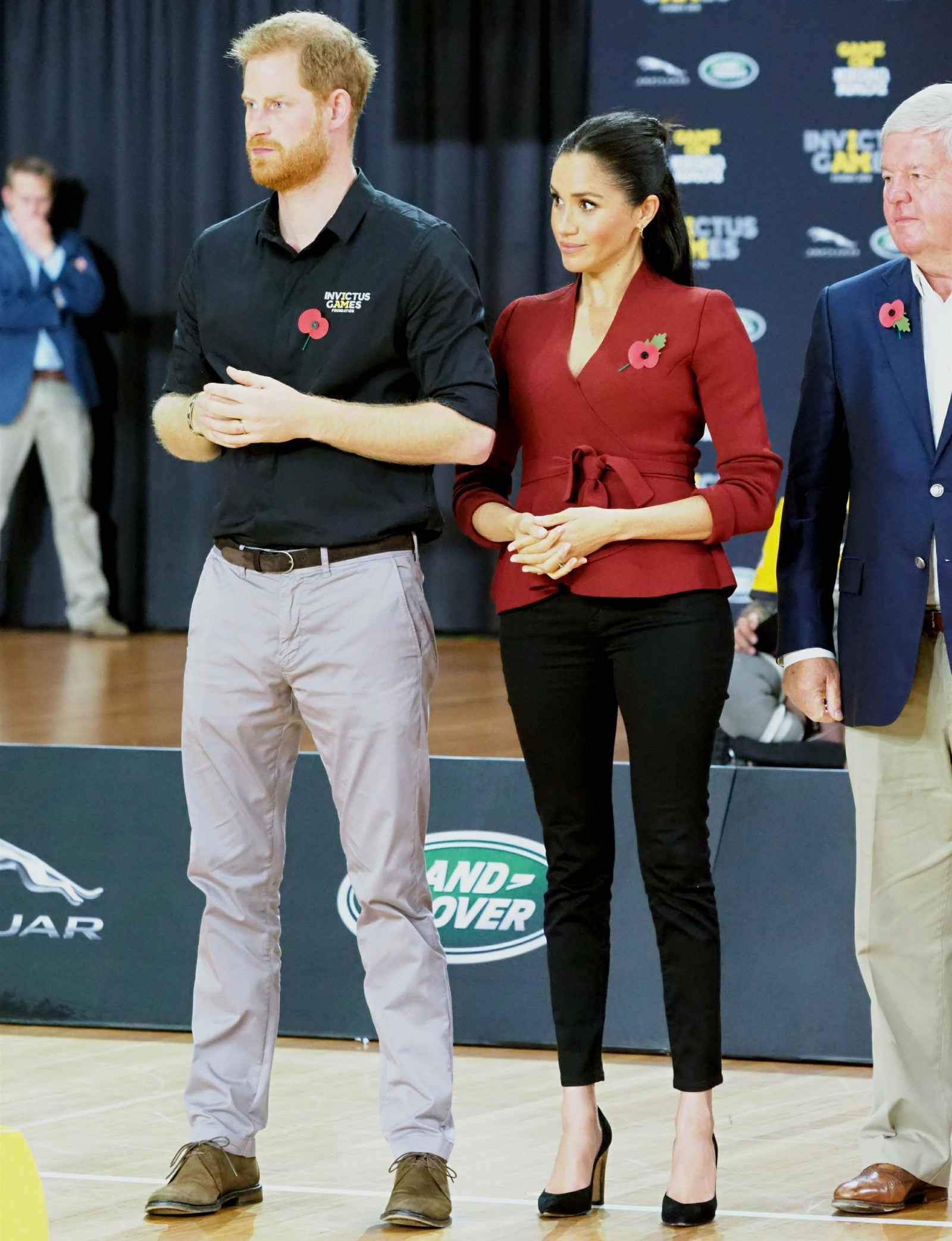 Photos courtesy of Backgrid.