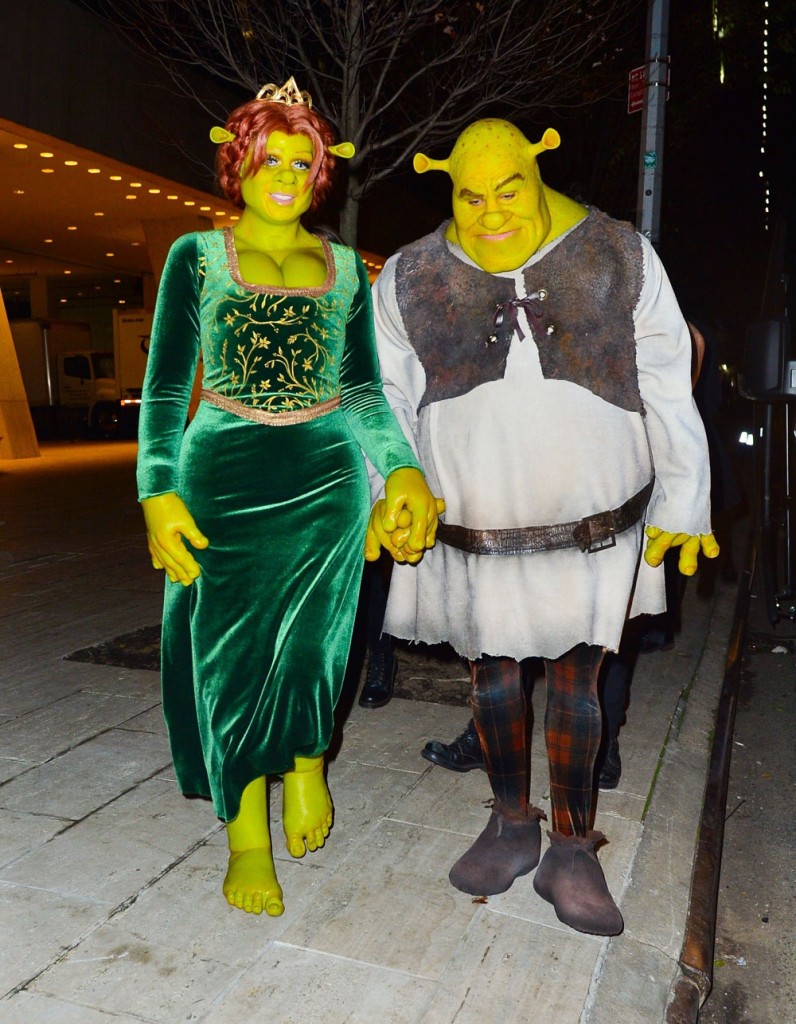 Heidi Klum never fails to bring it for her annual Halloween party. I wish she would have it on the weekend instead of Halloween night, but I'll have to lodge that complaint next year when I turn down my invitation. She went as Fiona and her boyfriend, Tom Kaulitz, was Shrek. Their costumes were spot on, which is always the case for Heidi. She's the queen of Halloween. The only thing that could make this better is if they did a gender switch and Heidi was Shrek with Tom as Fiona.
Heidi posted videos of the process of getting in costume. It involved a team of people, prosthetics, makeup and hair and must have taken hours. I wouldn't want to go through all that but the results are worth it.
Neil Patrick Harris and David Burtka were Wesley and Inigo Montoya from The Princess Bride!
Embed from Getty Images
They also did an amazing family photo shoot as ghosts from the Disney Haunted Mansion. (NPH has behind the scenes photos on his Instagram.)
Mel B and her friend, Gary Madatyan, went as Posh and Becks. Mel is carrying a hatchet that says "No I am not" on one side and "Going on tour" on the other. Gary's sign says "please please please do it for the Spice Girls fans." I guess that means Victoria has been ambivalent about the reunion tour, which explains why Mel keeps saying it's happening even though there's no confirmation.
Embed from Getty Images
Padma Lakshmi killed it as Black Swan. Her daughter was Maleficent!
Embed from Getty Images
The Weeknd and Bella Hadid were Beetlejuice and Lydia Deetz. They look amazing!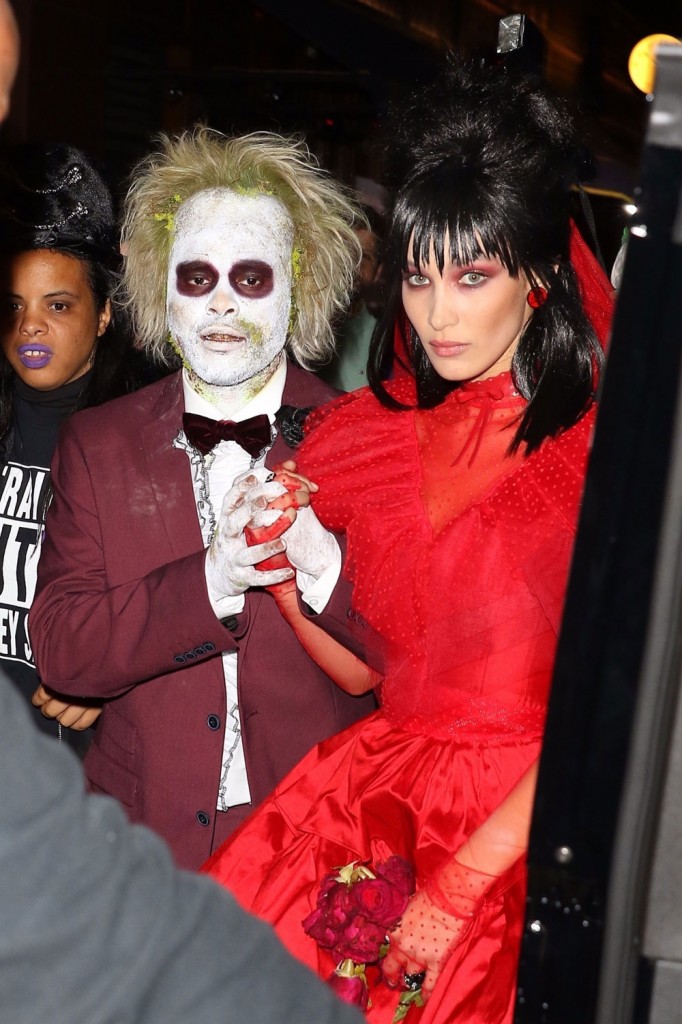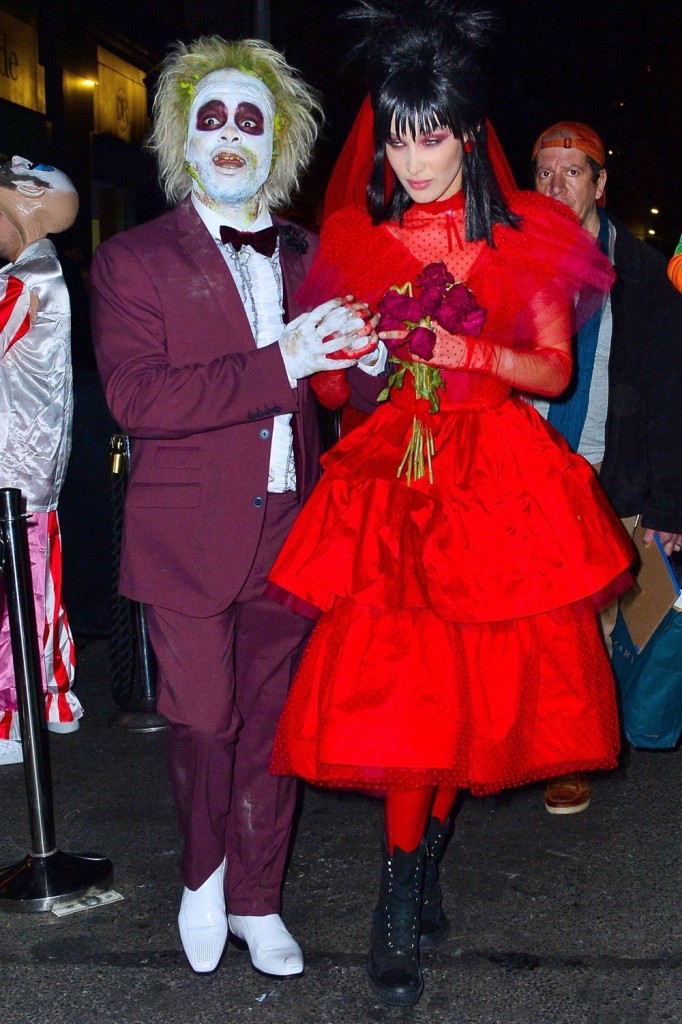 Lupita Nyong'o was Dionne from Clueless. This is such a great costume. She's been posting videos and photos to Instagram of fans and famous people (Ciara, Tracee Ellis Ross on Black-ish) dressed up as her character, Nakia, from Black Panther as well as the other characters. I had a Black Panther come to my door last night!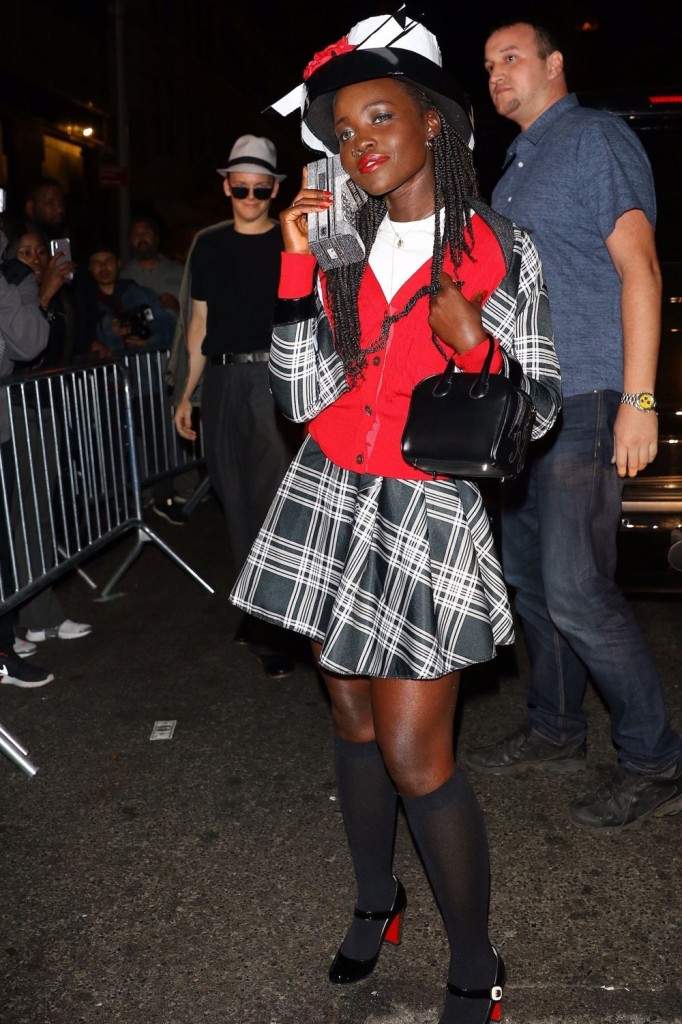 Winnie Harlow was a spot on RuPaul.
Embed from Getty Images
Kat Graham did The Mask. Damn. This must have taken a while too.
Embed from Getty Images
Look they had a fake Shrek baby in a moss covered stroller too. Plus they arrived in a carriage! All they're missing is Donkey. They should have had someone be Donkey. Ooh and Dragon!
Embed from Getty Images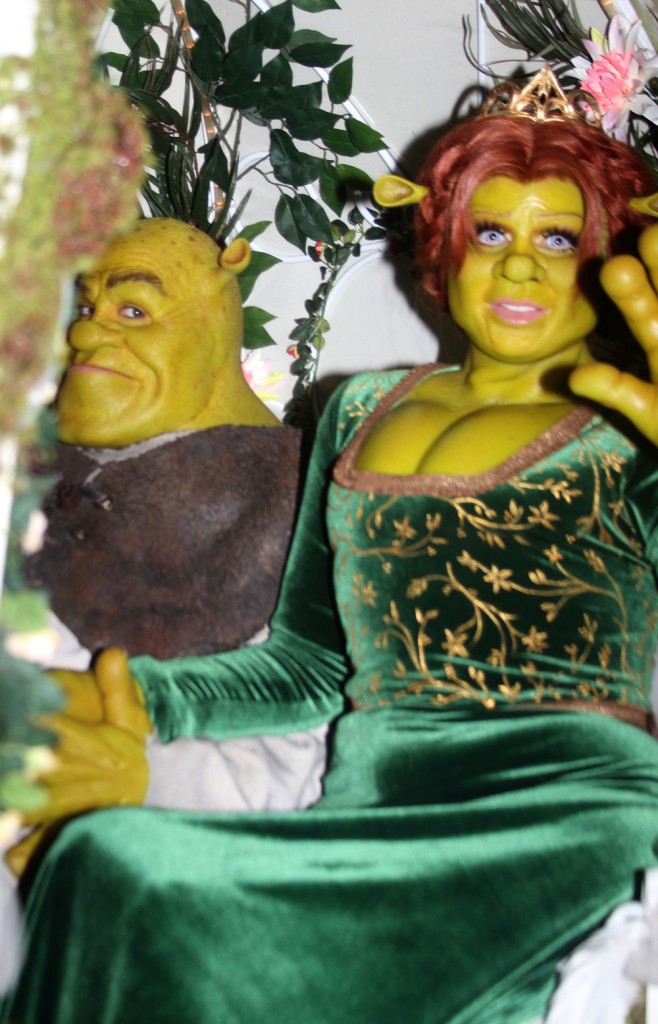 Photos credit: WENN, Avalon.red, Backgrid and via Instagram