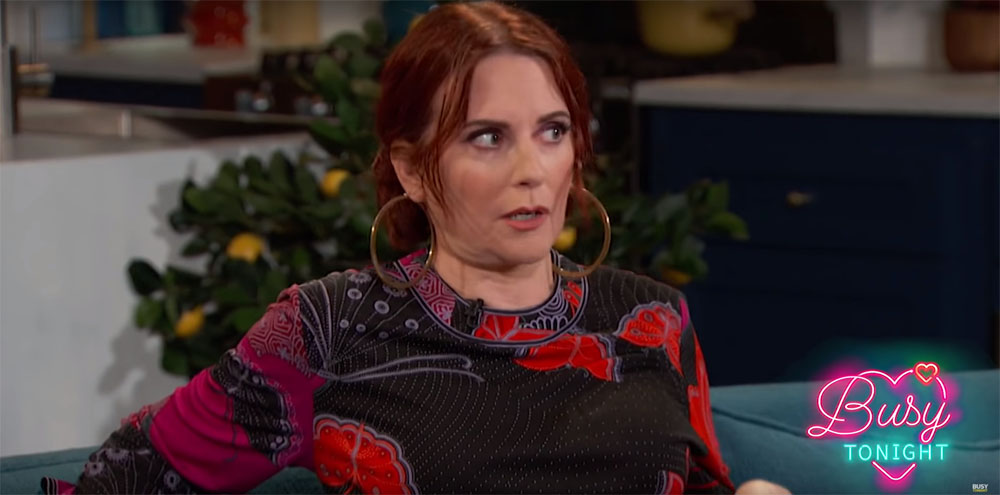 I'm taping Busy Philipps' new E! Show, Busy Tonight, but I haven't watched it yet as there's always something I'd rather see on Netflix. (This is indicative of my relationship to cable and if it wasn't for Jeopardy and awards shows I would cut the cord. Plus Comcast has the fastest internet in my area.) Anyway Megan Mullally was on Busy's Halloween episode and she told a story about a house she lived in once. It wasn't the same house where Nicole Brown Simpson lived when she was murdered, but it was "on the same property where had once stood a house that OJ Simpson had rented for Nicole Brown Simpson before they were married." So Nicole had lived on the property prior to when she lived with OJ and before she divorced OJ and was murdered in 1994. It was at least two houses before her death. Megan thinks Nicole was haunting the place though because she heard some sounds. She attributes it to the fact that her husband, Nick Offerman, wasn't aware of Nicole's brutal murder.
Megan: "We would have in that house, in one corner of the house like maybe where the bedroom used to be in the old house, we would have all these sounds and weird things all the time.

"I would be like, 'That's Nicole and she's pissed because Nick doesn't get it.'

"So then that whole ESPN documentary came on and the whole Ryan Murphy [show].

"Nick watched both of those and was like 'oh my God, this is like a really big deal.'

"I was like 'yeah, that's what I've been trying to tell you.'

"Then, ever since then, no more sounds."

Busy: "Your ghost just needed acknowledgement."

Megan: "She needed Nick to understand what happened."
After that Busy asked Megan if she'd ever cheated on Nick by having sex with a ghost. Megan said she had woken up from a dream like that so maybe. I think I'm about to clear some space on my DVR.
So is this tacky, to say that you were once haunted by the ghost of a famous person who still has living relatives? I think it is, a little. I also doubt that Megan would have attributed the sounds to a ghost, especially Nicole Brown Simpson's ghost, if she didn't know that Nicole had once lived nearby. It's just a silly story and Megan may not even believe it though.
Here's the video of Megan telling this story. She also talked about the book she wrote with Nick. She said it was an easy process because they wrote it in bed by recording themselves on their phones.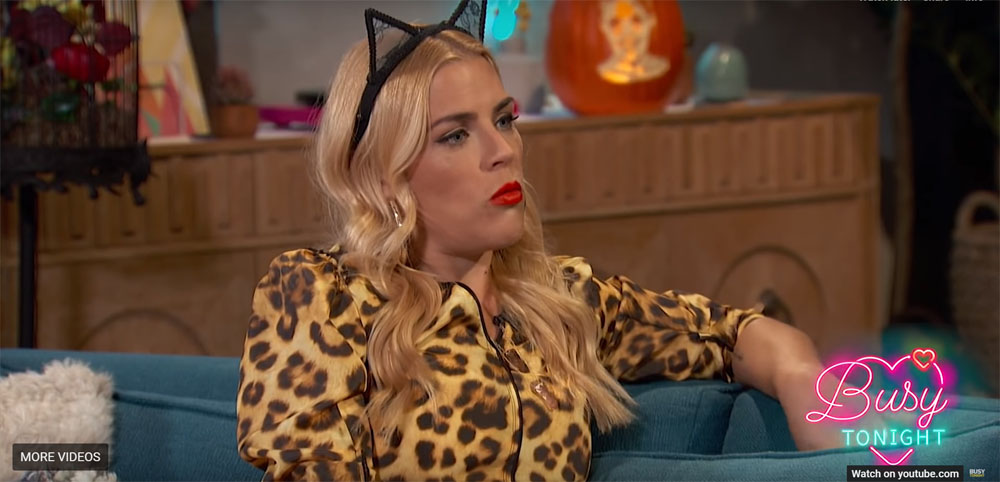 photos are screenshots from YouTube and also credit Getty