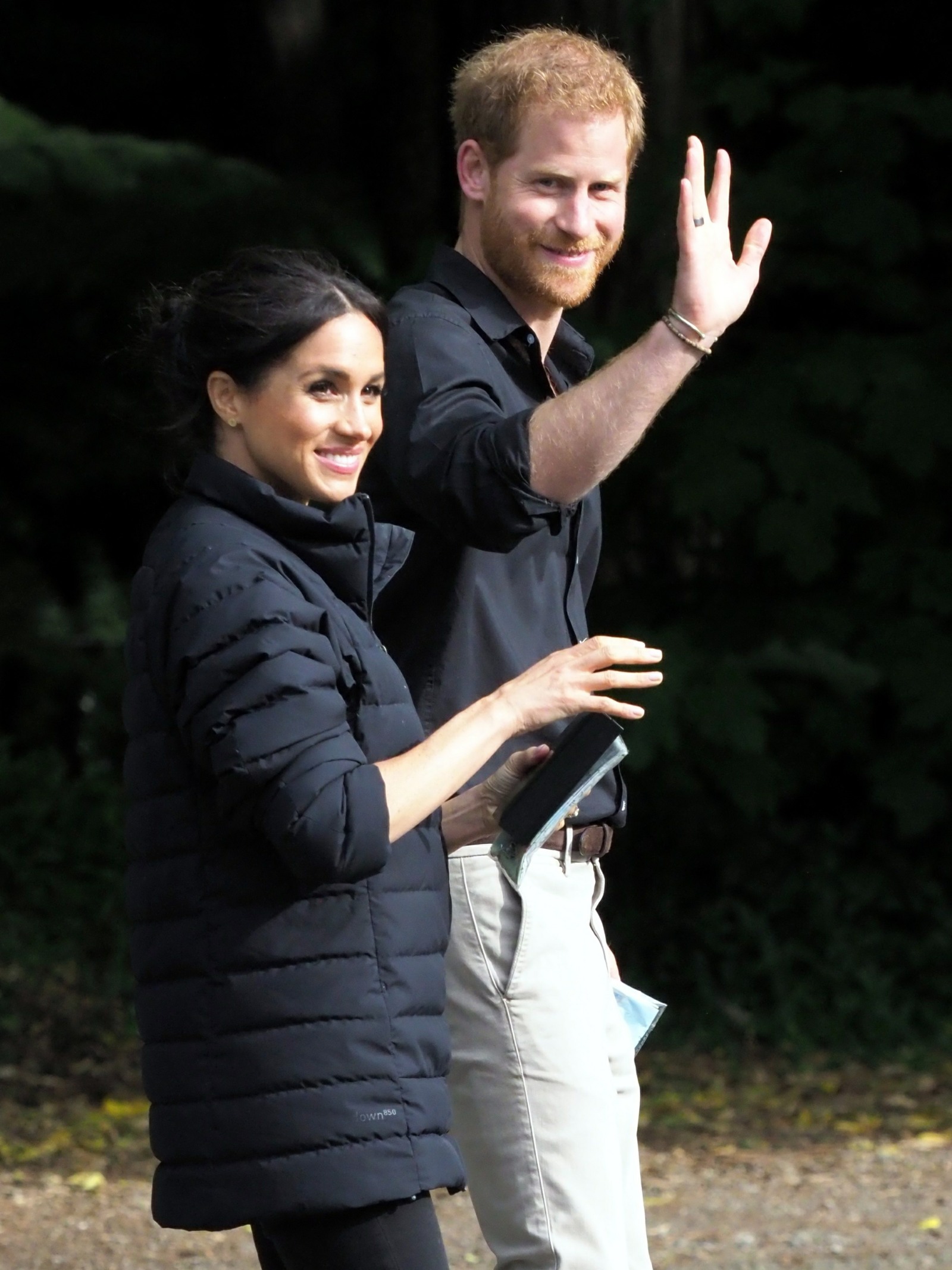 The Royal Sussex Tour ended yesterday. Although the tour was only 16 days long, it felt a lot longer because there were so many photos and speeches and nice moments and fashion looks to discuss. I imagine that the diehard Sussex fans and royal reporters will be combing through all of the speeches and moments for weeks to come, to find new angles on old stories. Consider this a preview of that: it seems that for Meghan and Harry's last event in New Zealand, Harry gave Meghan his coat to wear.
Most women can admit to 'accidentally' taking their boyfriend's oversized t-shirts or hoodies every now and again, particularly in the chillier months. It seems to be a token 'girlfriend' trait to enjoy wearing items from your significant other's wardrobe, and even though she's now married, the Duchess of Sussex is clearly not immune to the charms.

Her husband Prince Harry – who joined her on a 16-day royal tour of Australia, New Zealand and the Pacific – wore a $698 (GBP £387) black Norrøna 'Oslo' coat to walk around the Abel Tasman National Park on Monday. Two days later Meghan was spotted in The Redwoods forest in Rotorua, New Zealand, sporting the exact same jacket, albeit a bit oversized on her slender frame. And nobody really noticed she'd recycled a look from the Duke's wardrobe.
God knows Meghan packed enough trench coats and windbreakers and blazers for the tour, so I have to think that she originally planned to just do the appearance in her Mother jeans and maybe a light sweater. And then she got cold, so Harry took off his coat and gave it to her, like a gentleman. I honestly think that's one of the nicest things a man can do, to literally give you their sweater/coat/jacket when you're cold.
Vanity Fair had a nice write-up on the Royal Sussex Tour too, basically saying that Meghan is finding her own path to being a duchess, and that she and Harry just seemed very "real" and very Instagram-friendly. Go here to read.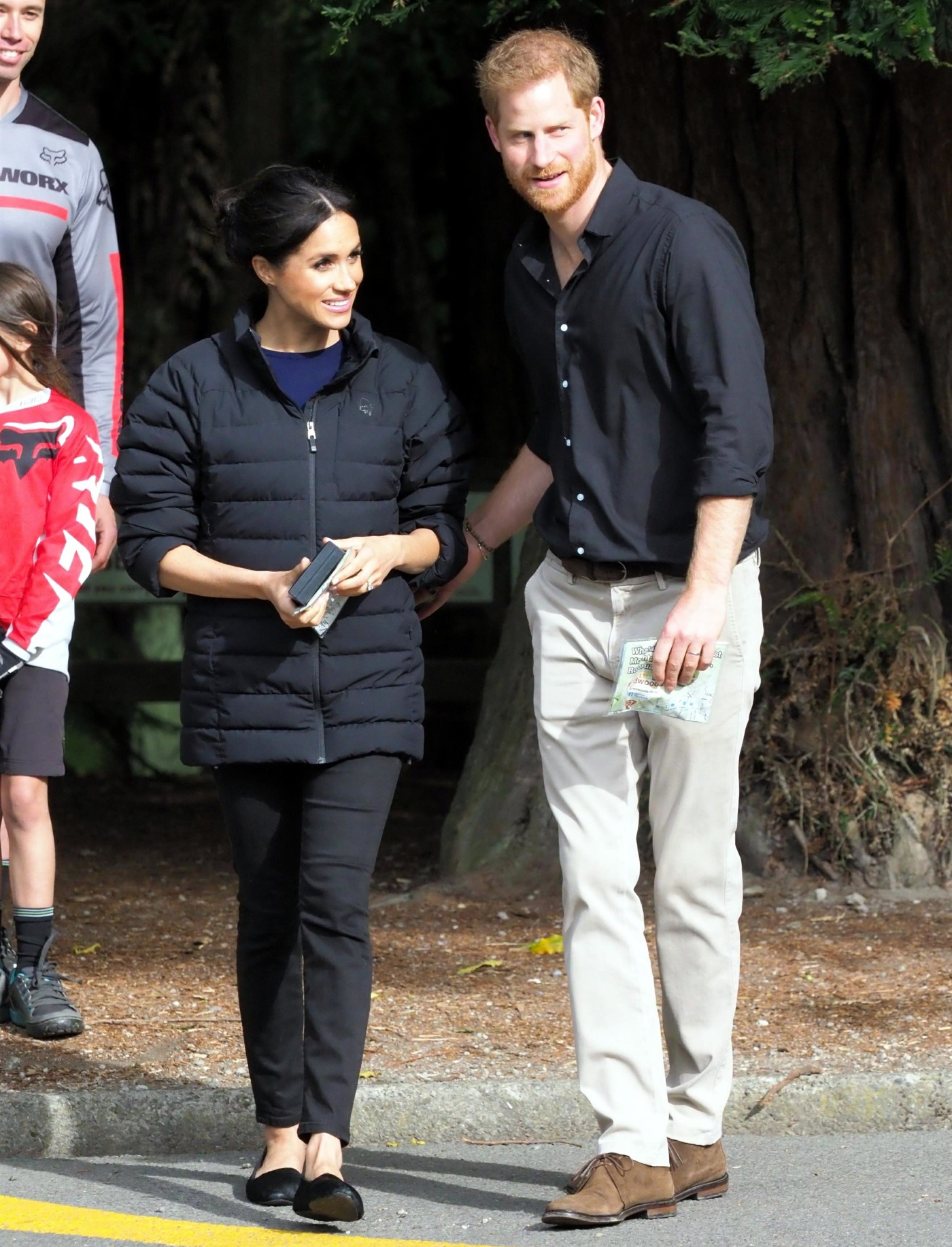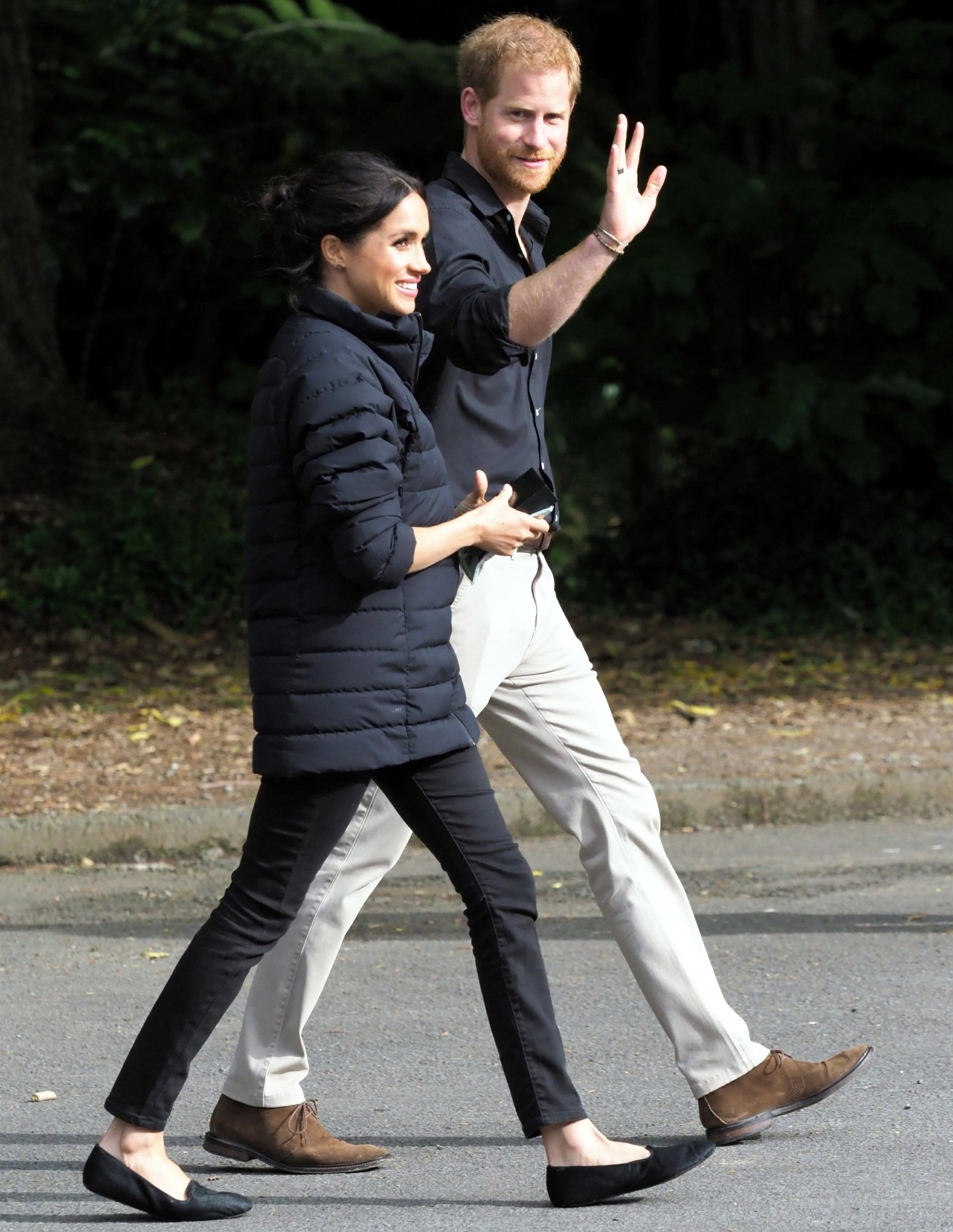 Photos courtesy of Backgrid.