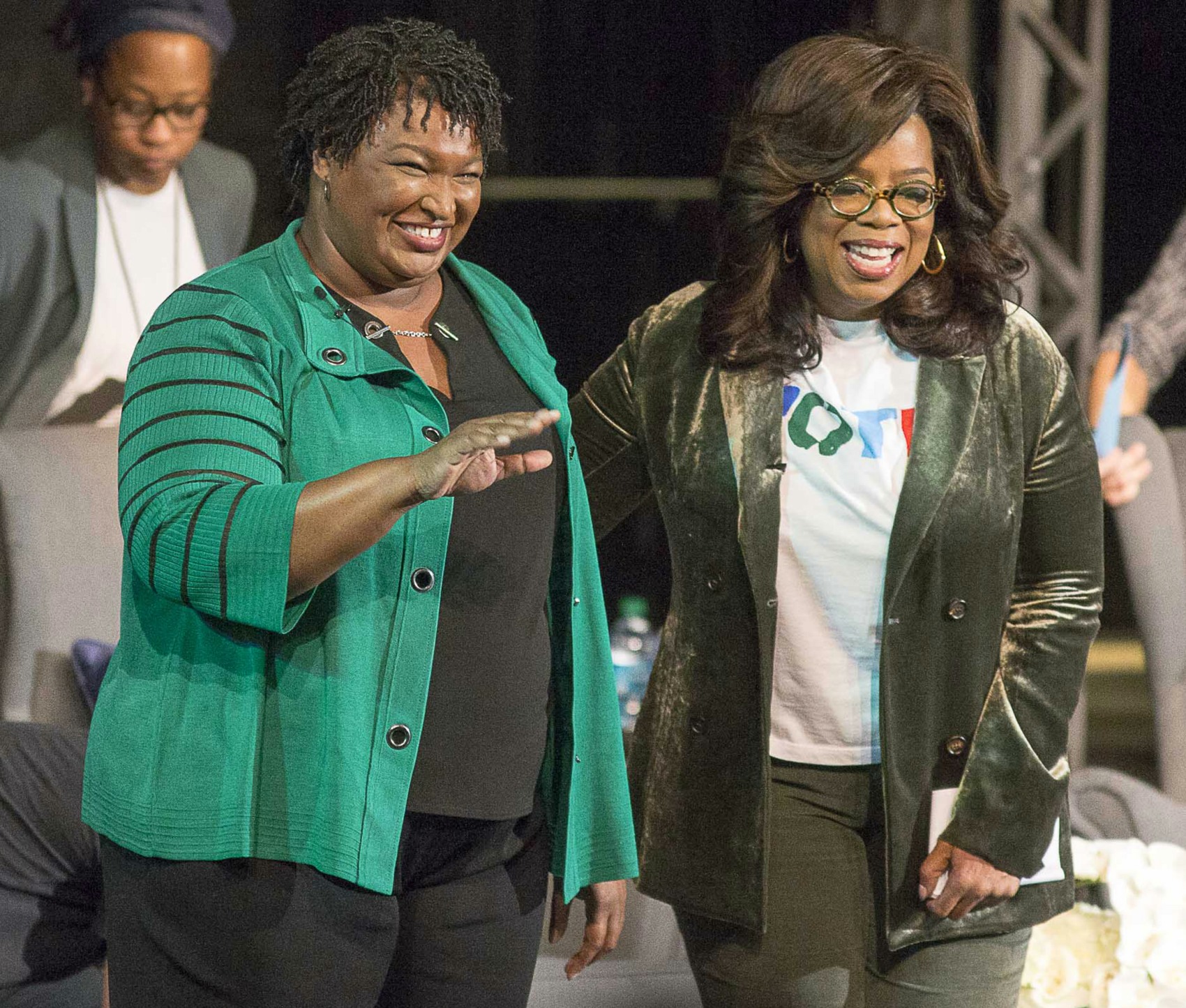 I have nothing but pity for those people who believe that Oprah should just stay in her Montecito mansion and not talk about politics, just as I have nothing but disgust for those people who argue that "mean liberals" should stop "harassing" people to get off their asses and vote. You think Oprah hasn't been disregarded, denigrated and discriminated against? Do you think she's just some daft rich person with no connection to what's happening in this country? Oprah KNOWS. Oprah is a citizen. Oprah cares, deeply. So Oprah went down to Georgia to stump for Stacey Abrams for governor, but she took everybody to The Church of Oprah. She gave a speech which was televised on most cable news networks about the right to vote, and how people who refuse to vote are dishonoring their ancestors and their family history. It needed to be said.
As Oprah says, she's not running for anything. She's not testing the waters. I genuinely believe she's given it some thought and decided that she has no interest in running for anything. But she's hellbent on using the power of her pulpit to GOTV and to support African-Americans and women and African-American women.
Mother's Husband – aka VP Mike Pence – was also in Georgia yesterday to campaign for Brian Kemp, a Trump-supporting wingnut who is all about guns and people having the "religious liberty" to discriminate against LGBTQ people. Mother's Husband told his smaller crowd that Abrams is being "bankrolled by Hollywood liberals" and then claimed: "I'd like to remind Stacey, and Oprah, and Will Ferrell, I'm kind of a big deal, too….I've got a message for all of Stacey Abrams' liberal Hollywood friends: This ain't Hollywood. This is Georgia." Bitch, go home to Mother.
"I heard Oprah was in town today. And I heard Will Ferrell was going door-to-door the other day. Well I'd like to remind Stacey and Oprah and Will Ferrell — I'm kind of a big deal, too," Vice President Mike Pence said at a campaign event for gubernatorial candidate Brian Kemp pic.twitter.com/74AsupqST8

— POLITICO (@politico) November 1, 2018
Oprah went door-to-door too:
. @Oprah knocking on doors for @staceyabrams pic.twitter.com/BG8q7xWr36

— Yashar Ali 🐘 (@yashar) November 1, 2018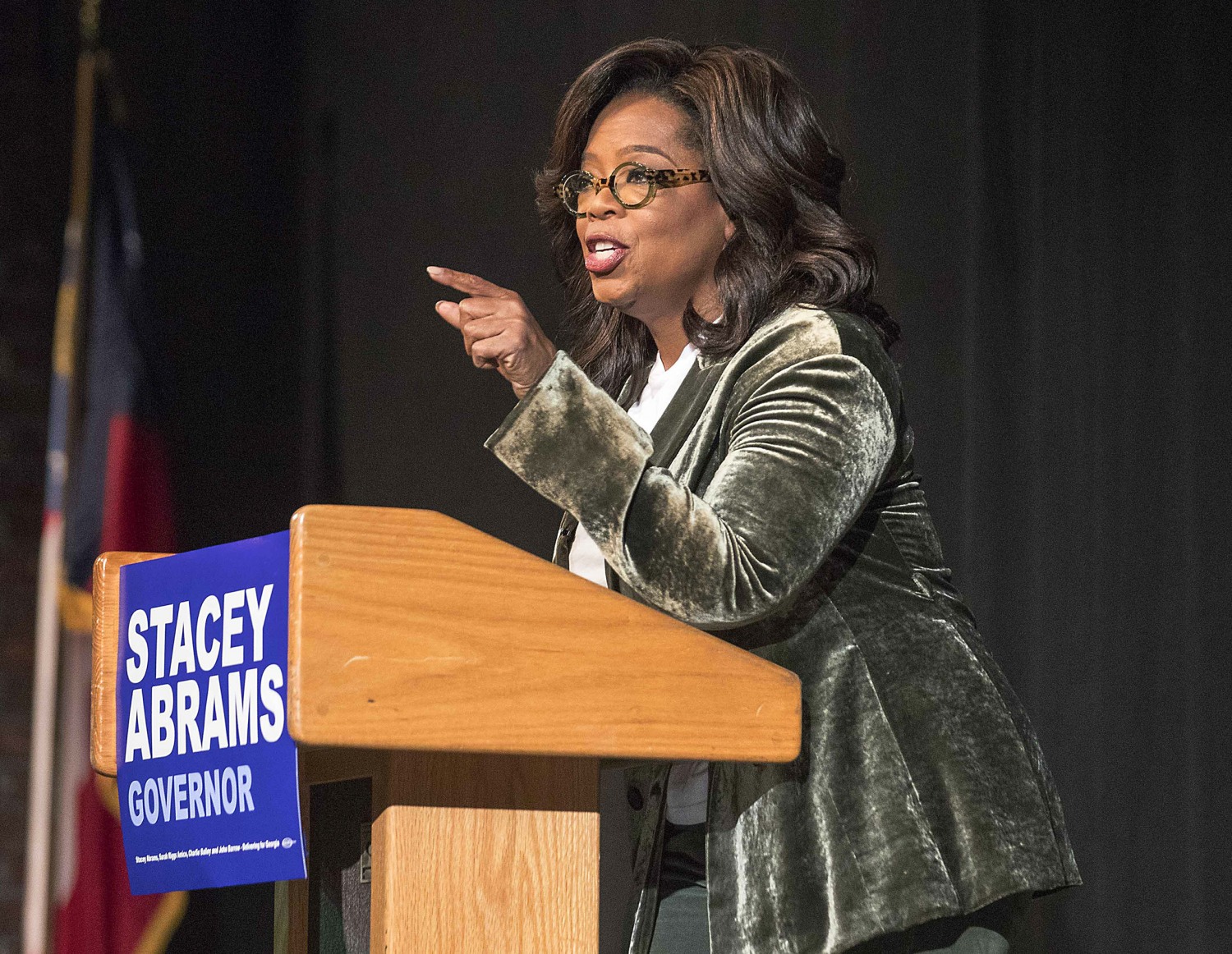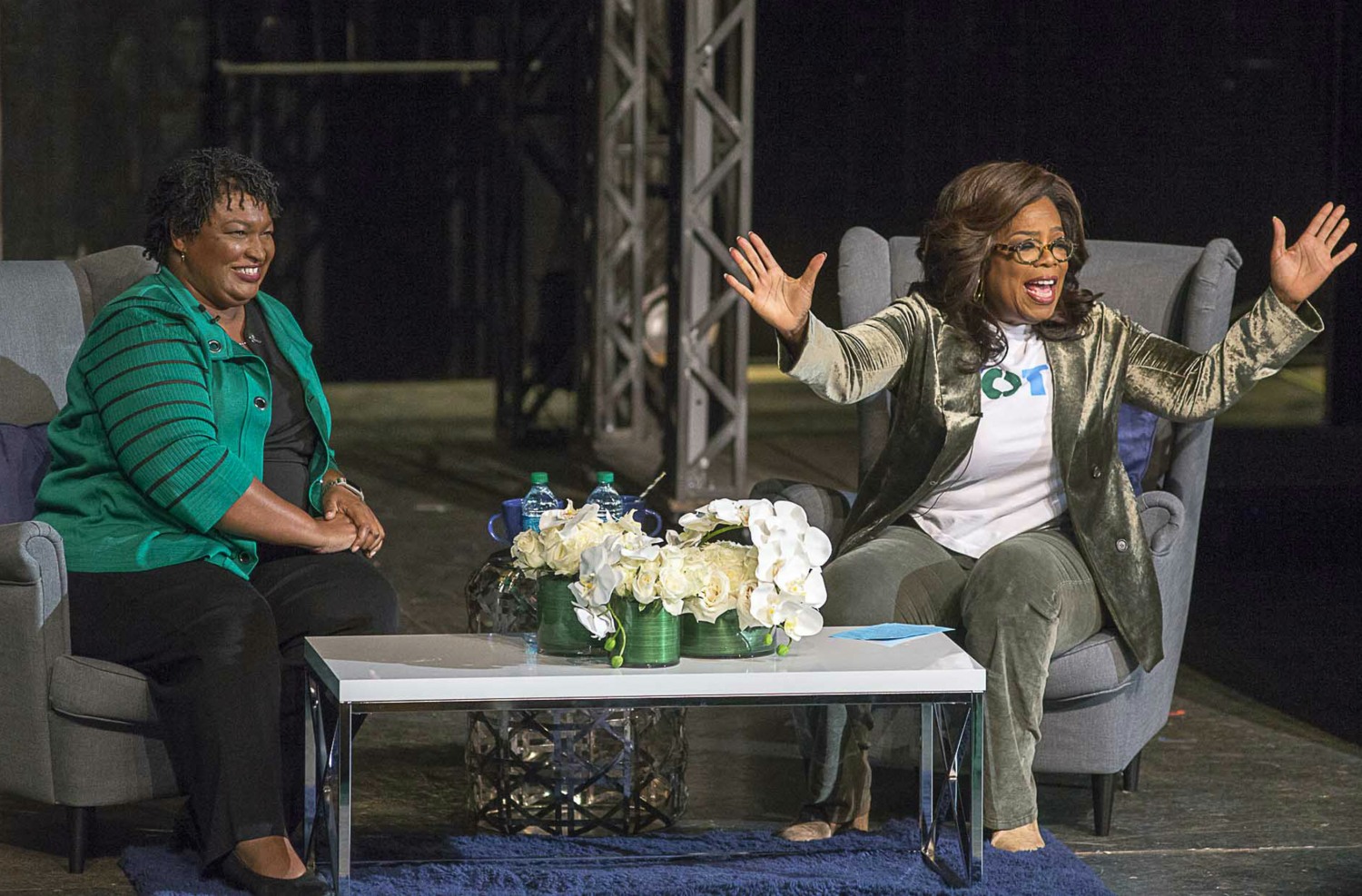 Photos courtesy of Avalon Red.