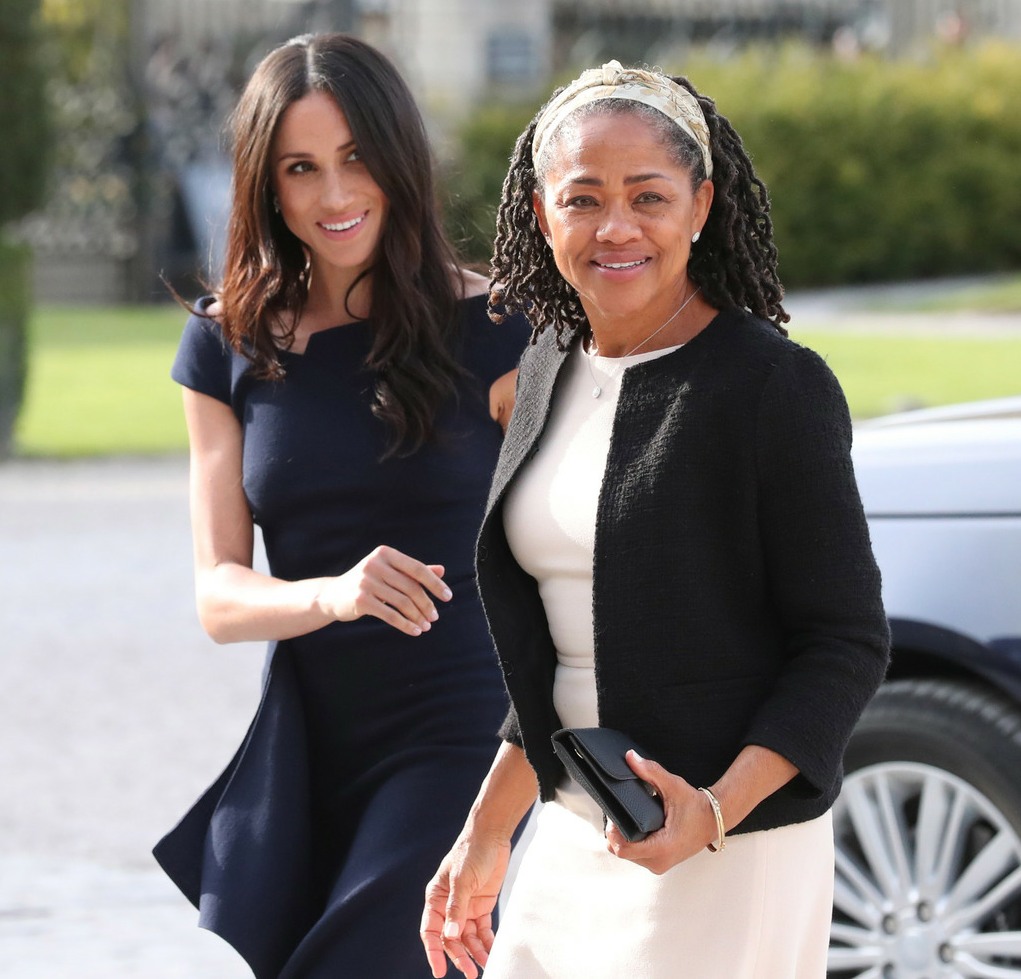 It felt like the British public's reaction to Doria Ragland was overwhelmingly positive. It felt like the royal family's reaction to Doria was super-positive too – even the racist pearl-clutchers were like "Doria is amazing." There's been a lot of talk about how Doria plans to move part-time to London, especially now that Meghan is pregnant. I've already said that I would find that completely understandable – Meghan is Doria's only child, and Doria never remarried after divorcing Thomas Markle, and it just feels like Meghan and Doria are super-close and they're their own little family unit. Prince Harry is wild about Doria too. So… given all that, would it be so shocking if the Queen put aside her super-structured Germanic Christmas rules and actually invited Doria to spend Christmas with the royal family?
Meghan Markle's mum could be spending Christmas Day with the Royal Family after claims the Queen extended the invite to her new in-law. Just months on from the Royal Wedding, Doria Ragland has reportedly been asked to Sandringham, Her Majesty's country estate in Norfolk.

A senior royal source said the offer was a "very thoughtful gesture" – and an unusual one. Kate Middleton's family has previously been invited to the Christmas morning church service, but have preferred to celebrate the day at the Cambridges' home in Anmer Hall.

Speaking to the Daily Express, the source said: "It's a mark of the Queen's respect for Meghan and an acknowledgement that she doesn't have any other relations in this country – unlike Kate who has the support of a very close family."

Doria Ragland's calm, warm demeanour appears to have impressed the Palace, after she was seen chatting away to her in-laws at the Royal Wedding. She is known to be very close to Meghan, 37, and is said to even be planning a return to London to help with her new grandchild in the New Year. The 62-year-old from Cleveland, Ohio, has been described by the Duchess of Sussex as a "free-spirited clinical therapist" who often took her travelling to remote places when she was younger.
It's not completely out of left field, if the Queen really did extend the invitation. The Countess of Wessex is allowed to invite her widower father to spend the Christmas holiday with the royal family as well, because the Queen is so fond of Sophie and because the Queen didn't want Sophie's dad to be on his own on Christmas. I seem to remember that during the Duchess of Cambridge's first pregnancy, she and William spent that Christmas in Berkshire, didn't they? The Queen definitely loosens the rules when A) it involves one of her favorites, B) the royal woman is preg and/or C) she's already quite fond of the in-law. Now I want to see Doria and the Queen walking to church together on Christmas morning. The royal reporters will have a glorious meltdown if that happens.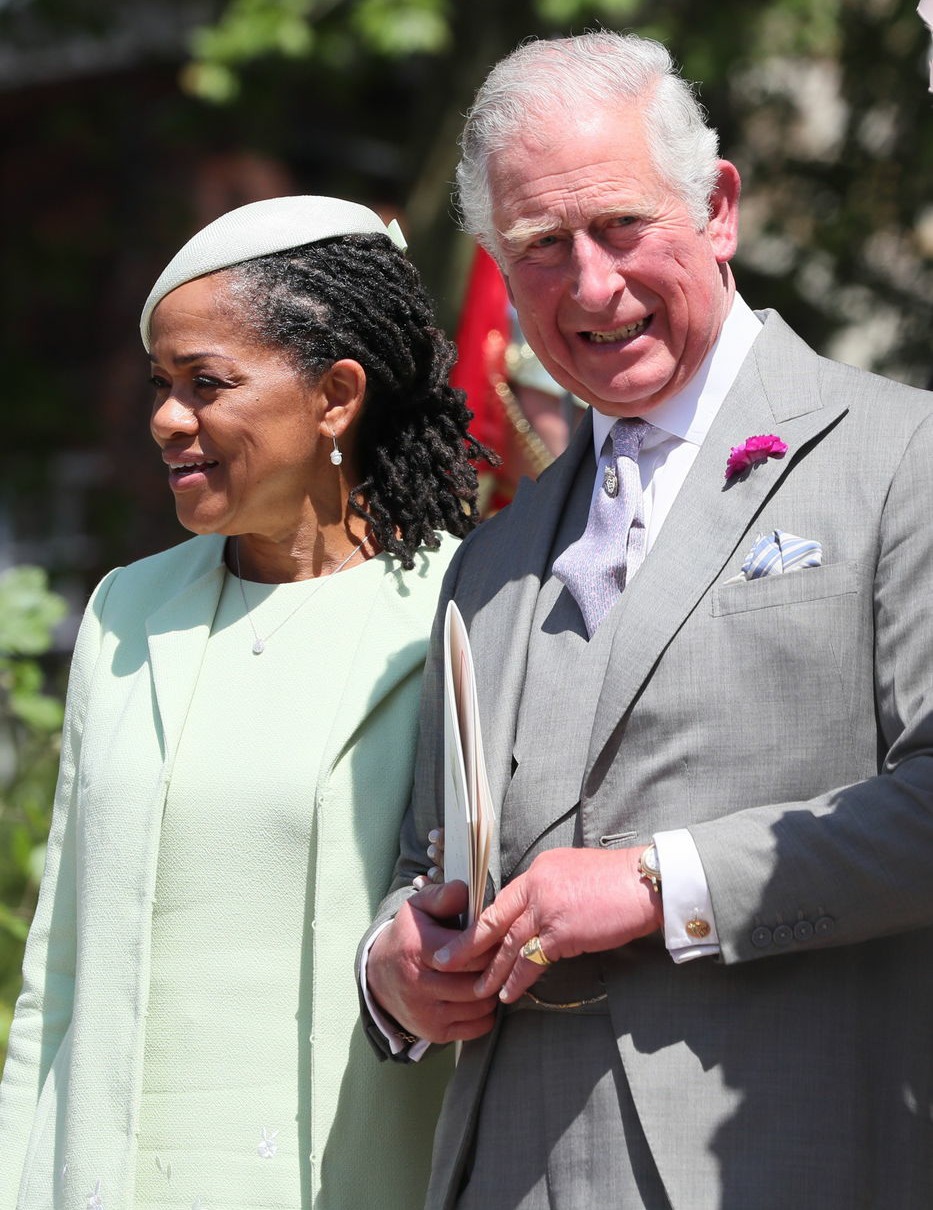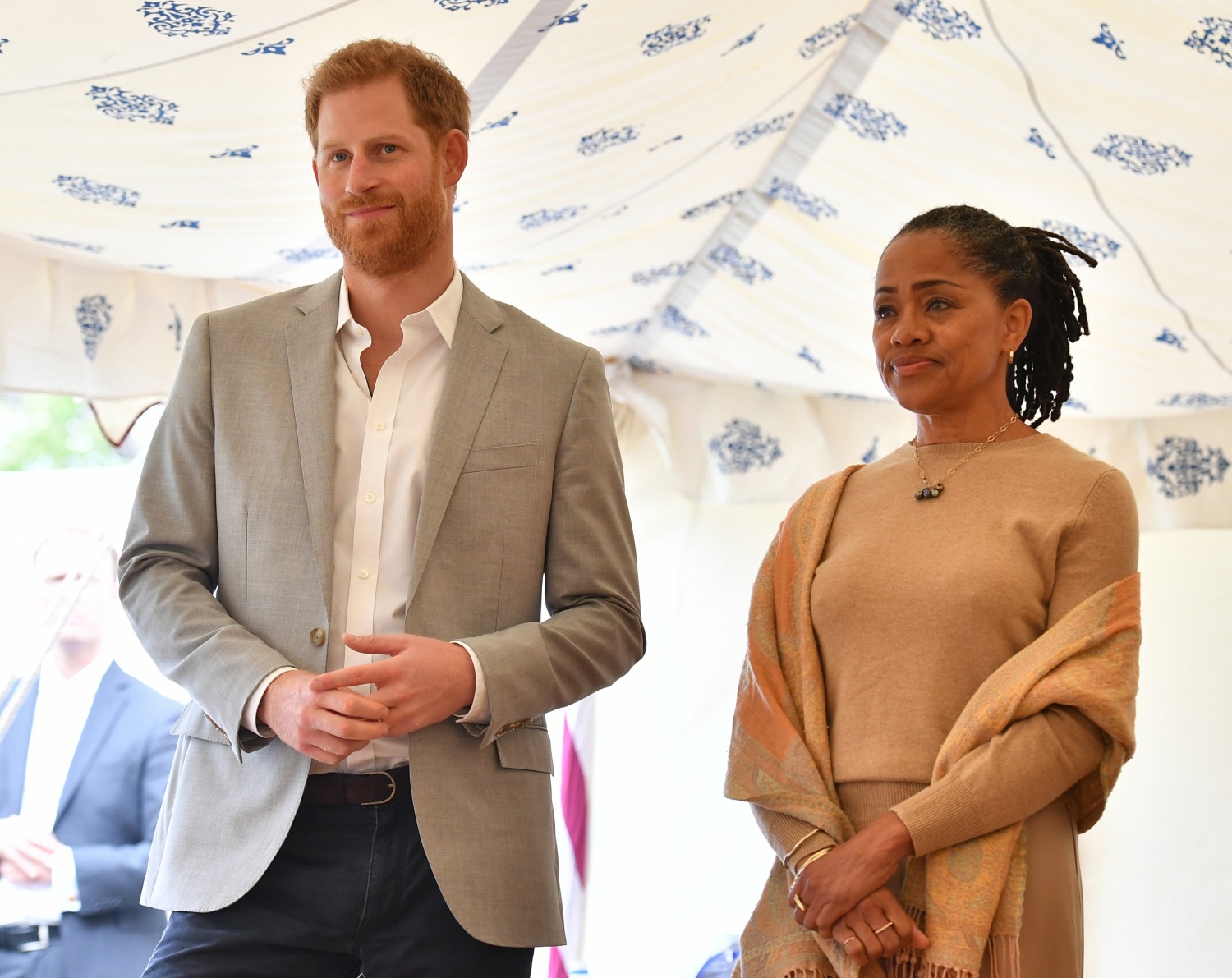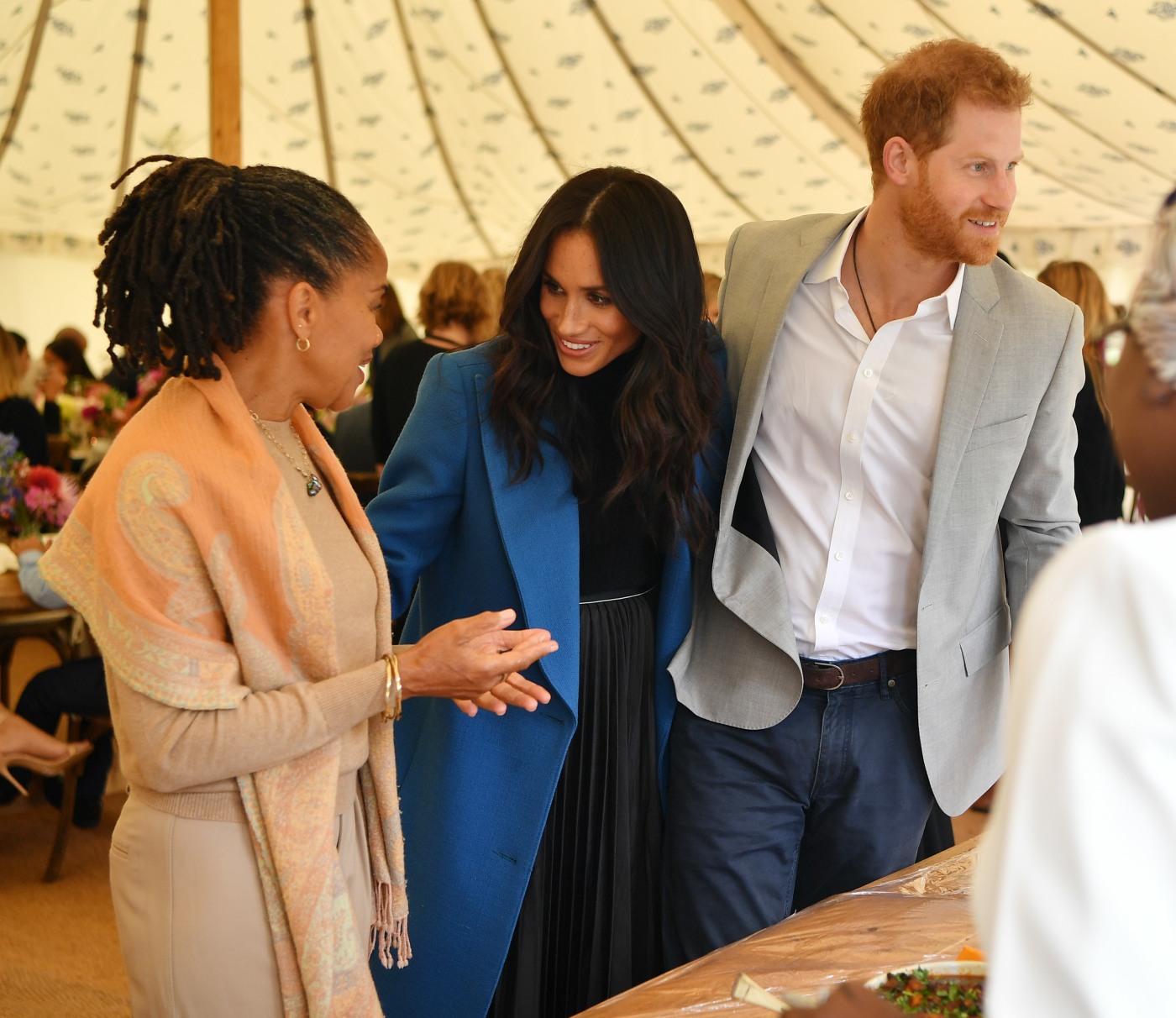 Photos courtesy of Avalon Red.