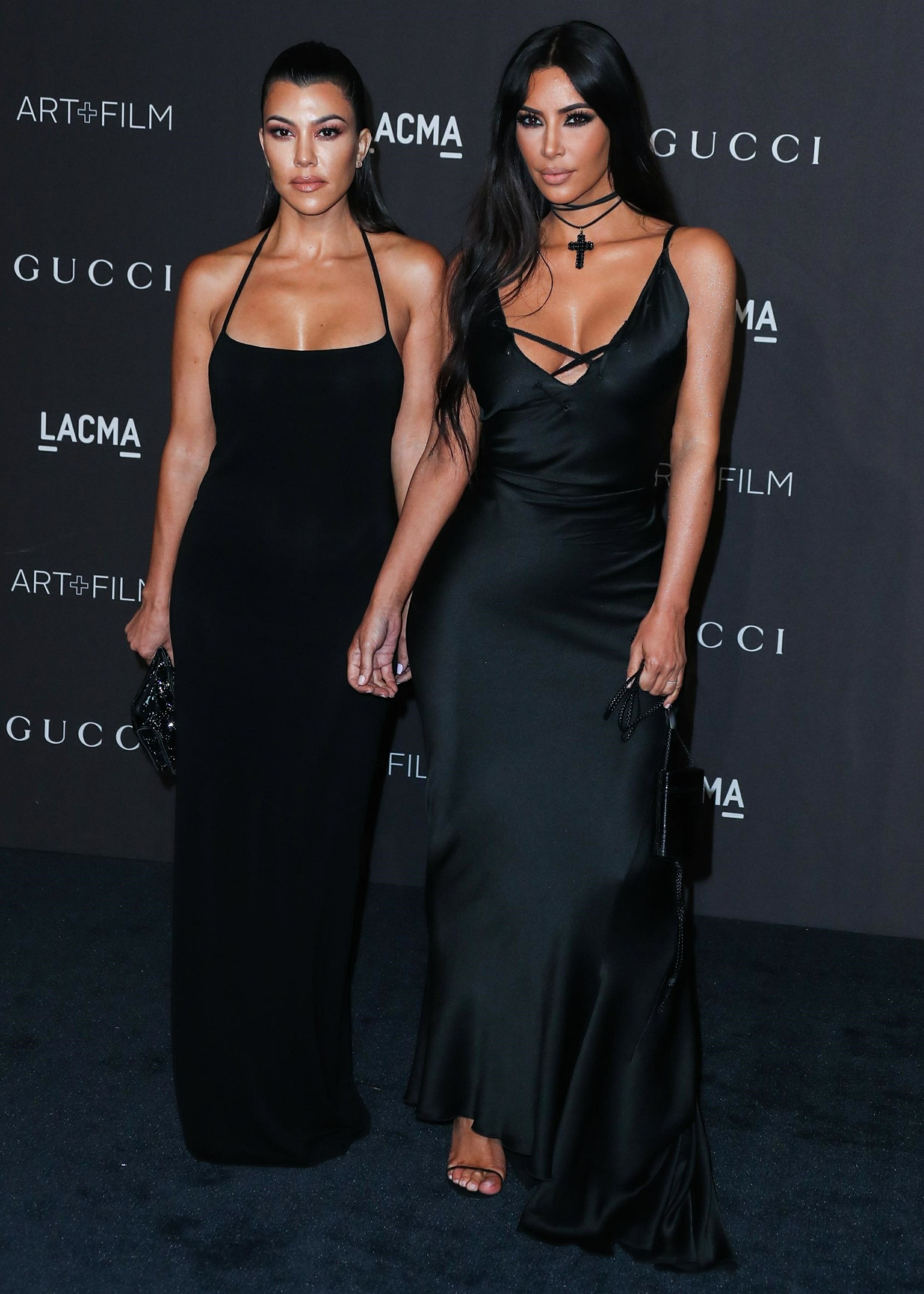 Here are some photos from Saturday night's LACMA Art + Film Gala, which is usually one of the bigger A-list events of the LA social calendar. This year's fall event honored the filmography of Guillermo del Toro and the work of photographer Catherine Opie. The event was sponsored by Gucci, and like always, most of the women wore Gucci. I always wonder why Gucci wants to completely burn their entire collection in one fell swoop on one event – I mean, no celebrity is going to want to wear ANY of these dresses to another event for the rest of the season. It's weird, right?
Weirdly, Kim and Kourtney Kardashian were smart about wearing Gucci – they didn't go for new pieces from the latest collection, they picked out some "vintage" Gucci. This looks like Tom Ford-era Gucci to me, and by that I mean… late '90s, dark witch slipdress realness. I enjoy it.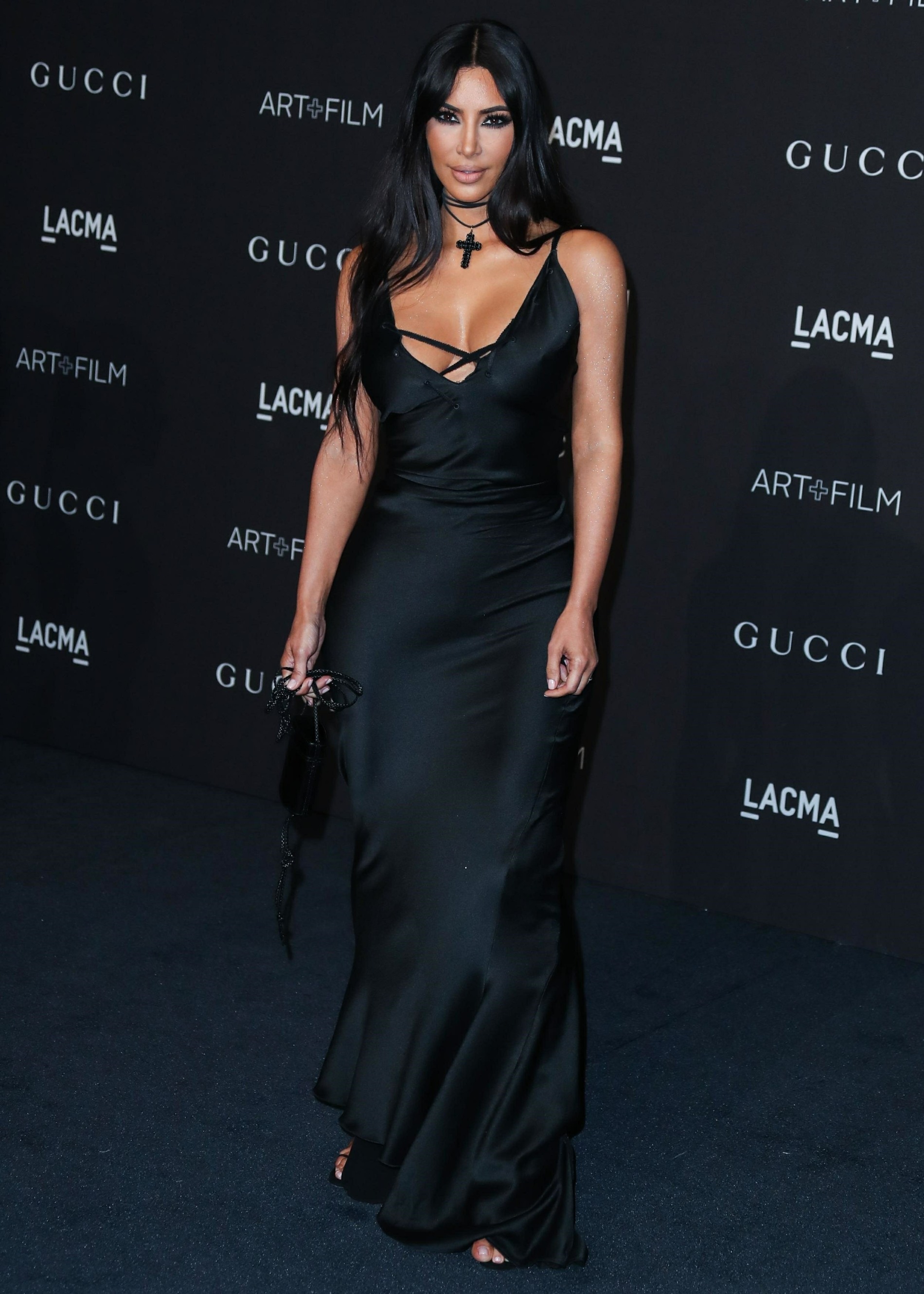 Speaking of dark witch realness, I'm actually really enjoying Dakota Johnson's witchy vibes lately. She wore this witchy Gucci dress to the event – it's from Gucci's Spring 2019 line, so this witch-wear is burned. No one else will wear it on any red carpet now.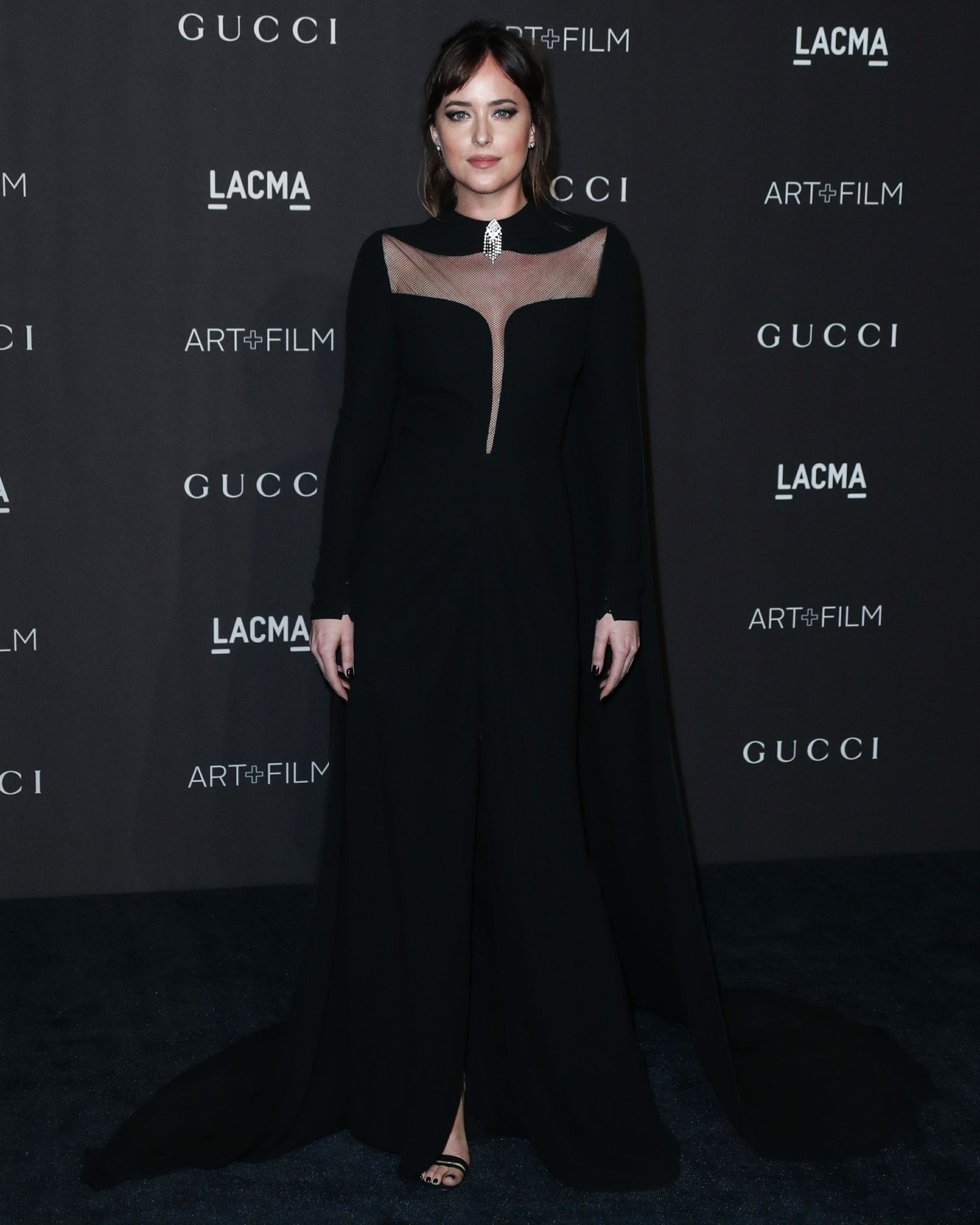 Oh, here's Lana Del Rey to really bring the dark witch realness. Lana wore some Gucci Spring 2019 witch wear. I love her, but this dress is horrendous.
Jared Leto reps for Gucci, so of course he came. He looks like a gigantic a–hole in that hat, and I keep waiting for the #MeToo stories to come out about him. Just something to keep your eye on.
Sam Taylor Johnson and Aaron Taylor Johnson. I mean… the pigtails are unnecessary and inappropriate on a woman of her age and stature. The friggin' dust ruffle on her dress is also unnecessary.
Photos courtesy of Backgrid, Getty.