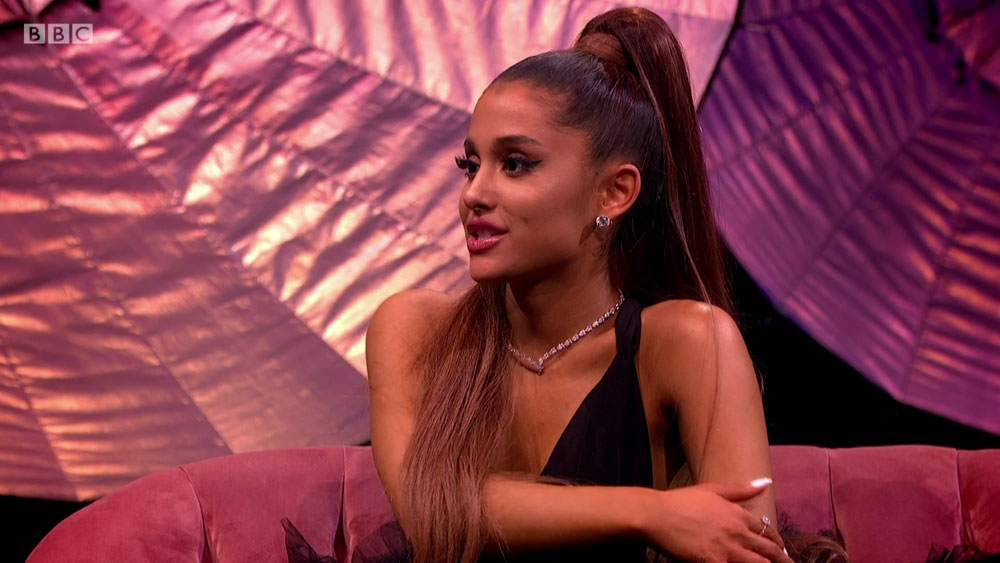 In a preview clip for Saturday Night Live, Pete Davidson made a self deprecating joke referencing Ariana Grande. Pete asked musical guest Maggie Rogers to marry him, who of course turned him down, and then said he was zero for three. People wondered who else he proposed to, and it came out that he proposed to his last girlfriend, Cazzie David, who smartly said no multiple times. In response to that preview, Ariana tweeted and deleted "for somebody who claims to hate relevancy you sure are clinging to it huh," then she also tweeted "thank u, next" which is a boss way to deal with a breakup. I like the message and simplicity of that. Now Ariana has delivered yet another message to Pete. She dropped a new song on iTunes called "Thank u, next" right before Saturday Night Live aired. Plus she's making a new album already. You go, Ariana, wash that man right out of your mentions.
I bought the song on iTunes and it's catchy and fun like most of Ariana's music. It's about getting to know yourself after a breakup. She names all her exes in the intro, including a shout out to Mac Miller, who recently passed. It's a super cute song and I don't regret spending that $1.29. Here are some of the lyrics.
Thought I'd end up with Sean/ But he wasn't a match / Wrote some songs about Ricky / Now I listen and laugh / Even almost got married / And for Pete, I'm so thankful / Wish I could say, "Thank you" to Malcolm/ 'Cause he was an angel /

One taught me love / One taught me patience / And one taught me pain / Now, I'm so amazing / I've loved and I've lost / But that's not what I see…

Thank you, next (Next) / I'm so f'in' grateful for my ex

Spend more time with my friends / I ain't worried 'bout nothin' / Plus, I met someone else / We havin' better discussions / I know they say I move on too fast / But this one gon' last
'Cause her name is Ari
To respond to this, Pete has to either use social media, which will be hard as he's not on Instagram or Twitter, or wait a whole week to write a goofy skit for SNL about it. These two are the gift that keeps on giving. They were over-the-top demonstratively in love for a few crazy months and now they're broken up and communicating through their jobs. Incidentally, I think one of the last straws for Ariana was the skit Pete did on SNL where he joked about switching her birth control with Tic Tacs. She broke up with him two weeks after that, although surely there was much more going on behind the scenes.
I guess that answers the question of how Ariana is going to perform her music about Pete during her tour next year. She'll do some of the songs about Pete, but then she'll chase those with music about how she's moving on and doesn't GAF about him. I'm here for it!
There was a story on TMZ that an SNL skit Pete had planned about Ariana was cut after she tweeted that shade. The two reportedly had an agreement not to talk about each other and his jokes would have violated that. Someone went to People with a long denial of this and said that SNL is always in the process of rewrites. The fact that Pete denied it so heavily made TMZ sound right.
Pete did mention the breakup on SNL but just to wish Ariana well. On Weekend Update he opened by referencing the fact that he had to move back in with his mom. He then went on to mock the congressional candidates' looks in the midterm elections. (Of course the deplorables are mad because turning someone away at a restaurant or telling them they look weird is more offensive than killing people.) He made fun of himself too and ended with "I know some of you are curious about the breakup. The truth is, it's nobody's business and sometimes things just don't work out and that's ok. She's a wonderful strong person and I genuinely wish her all the happiness in the world. Now please go vote on Tuesday." That wasn't bad. In fact they both took the same approach of looking like they were taking the high road while still talking about each other.
Oh and on Friday Pete dyed his hair blue. We know this because he showed up at SNL with it and because his hairdresser posted to Instagram about it. This is what Pete does, he doesn't personally post to social media but he lets other people (his tattoo artist, his hairdresser) do it for him. Plus Ariana got at least one of her tattoos for Pete covered up.
Pete Davidson Goes Blue in New Hair Change After Ariana Grande Breakup https://t.co/CnxI1zA97S

— People (@people) November 3, 2018
no drags…. no shade….. jus love, gratitude, acceptance, honesty, forgiveness … and growth 🖤

— Ariana Grande (@ArianaGrande) November 3, 2018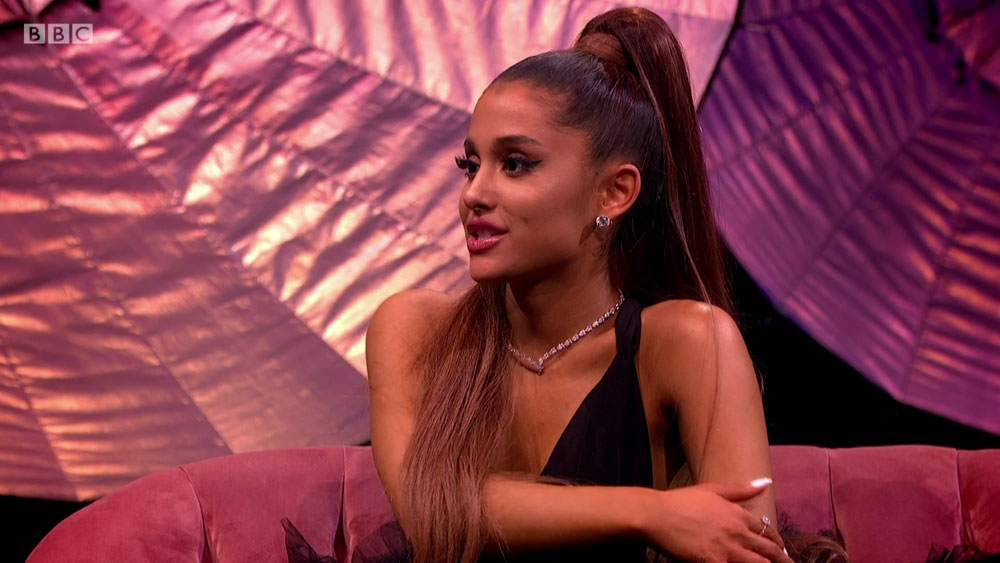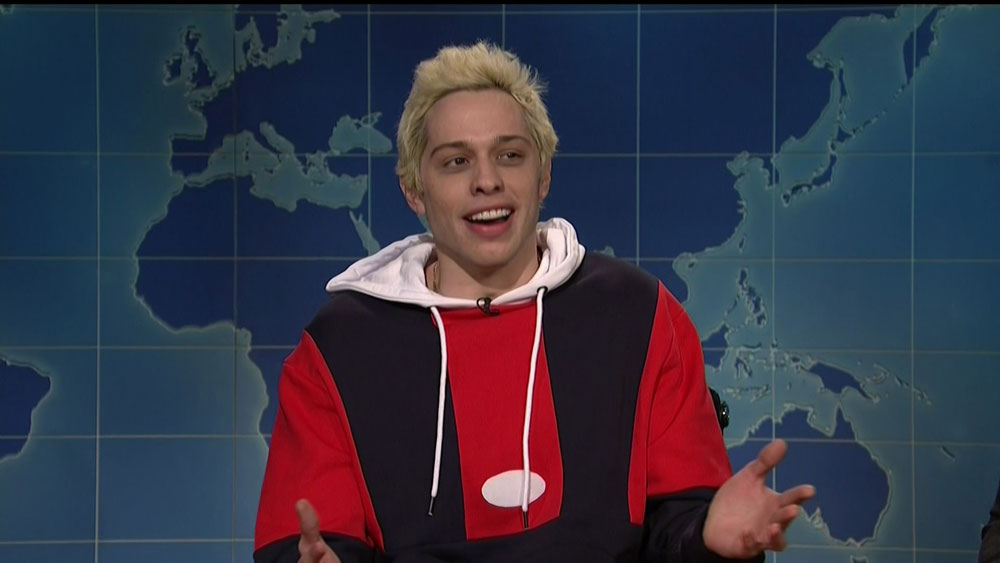 photos credit: WENN and via Instagram