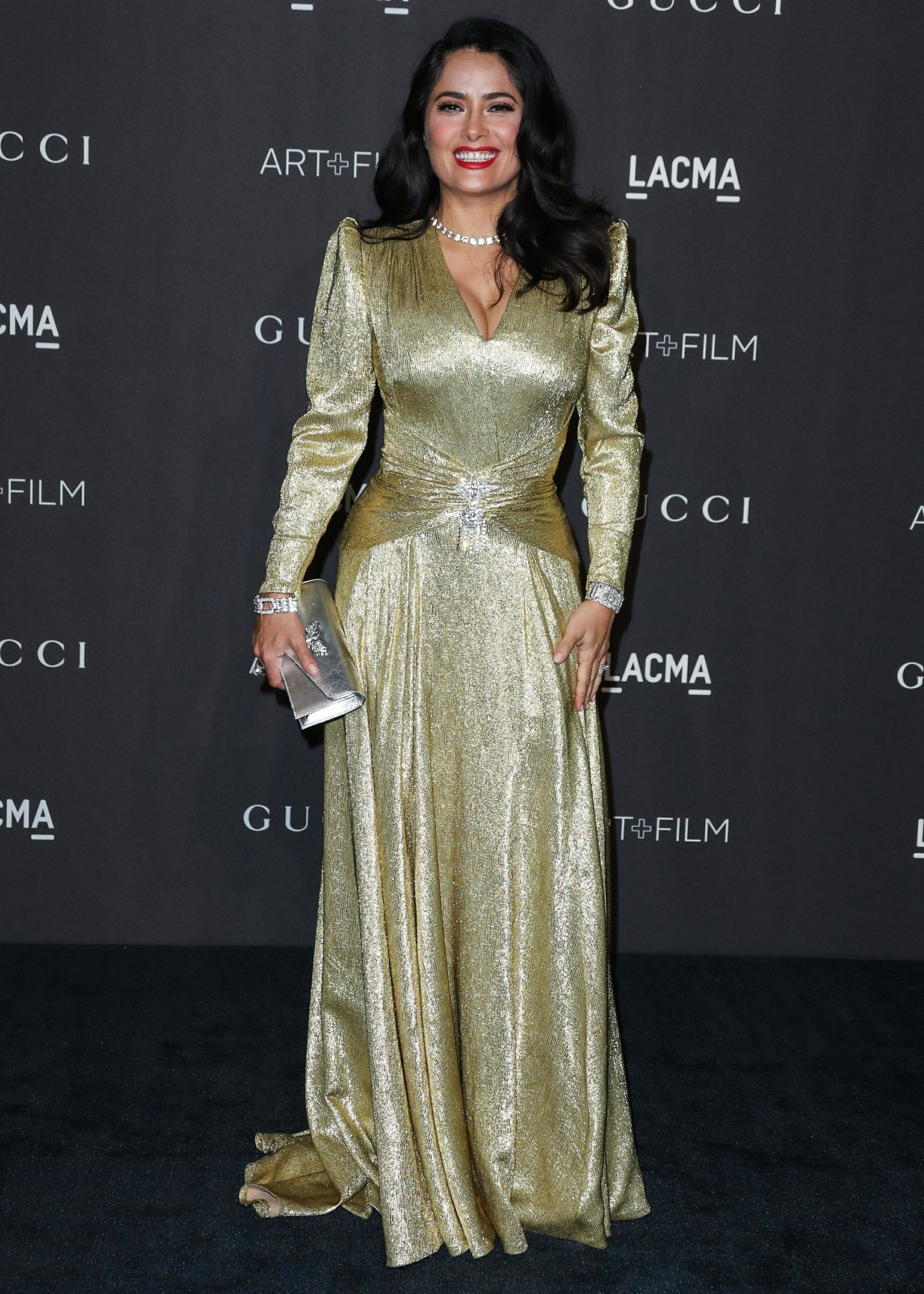 Here are some photos from the annual (biannual, right?) LACMA Art + Film gala, which was held in LA on Saturday night. The event is always sponsored by Gucci, and Salma Hayek's husband owns a major stake in Gucci, so obviously, Salma and Francois always attend. And like always, I'm left wondering why the hell Francois can't get his wife some better clothes. Salma has said in interviews that she insists on picking out her own stuff and paying for it rather than use her husband's pull to get the best pieces from all the collections. But you would think that these design houses would want to make sure they put the best stuff in front of the boss's wife? Why does she choose this pukey Gucci with Dynasty vibes?!?! The shoulders, my God.
Paris Jackson in Gucci Spring 2018. I think this could have been interesting, but the belt looks like such an afterthought, and there's too much "heaviness" at the top, with the beading/studs and the too-dark, clownish makeup. So, it's messy rather than interesting.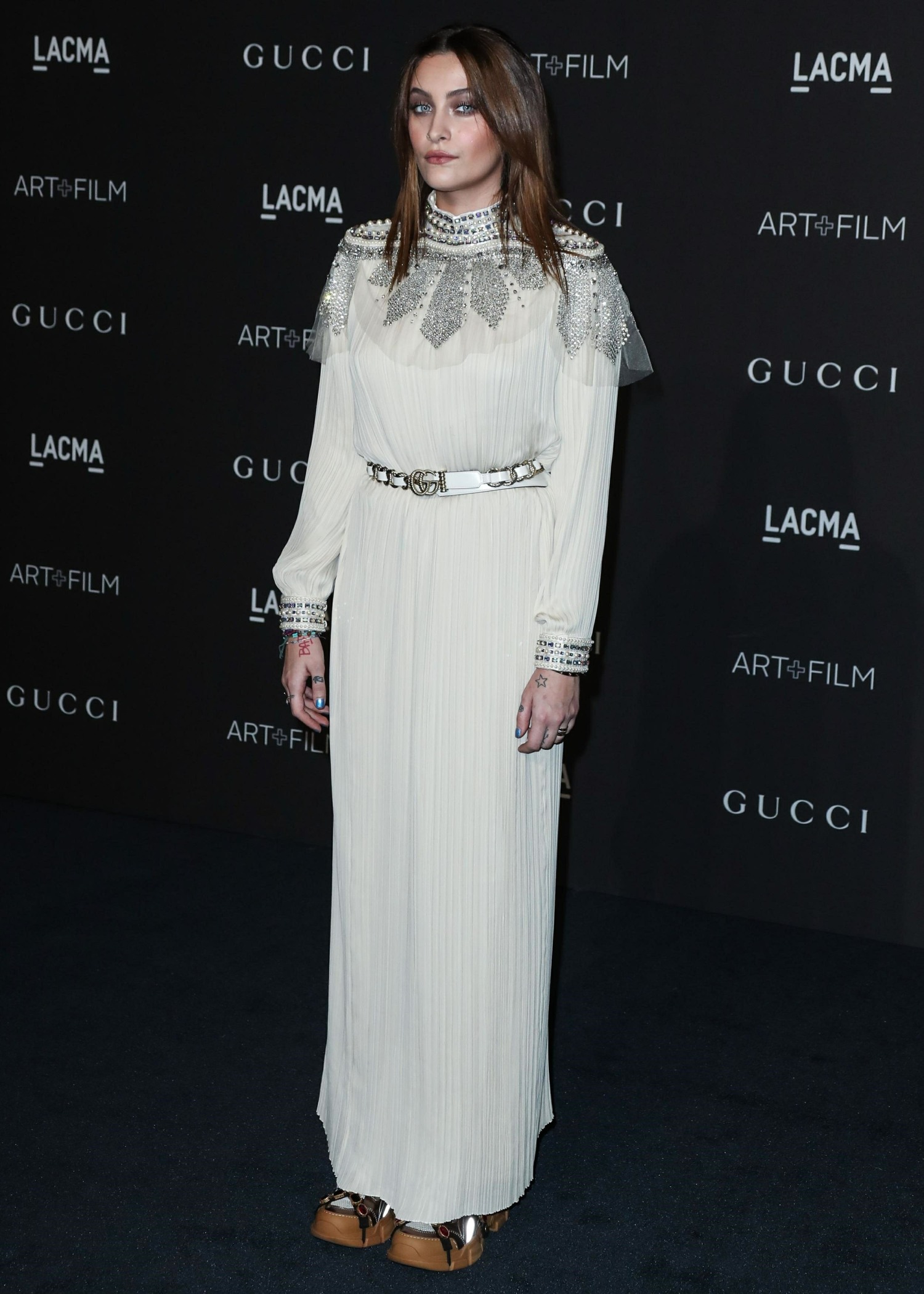 Leonardo DiCaprio's girlfriend Camila Morrone went to this event… solo. I sort of wonder if she would have gotten an invite if she wasn't Leo's Latest. She didn't wear the sponsor designer though – she chose this Reem Acra Resort 2019 gown which looks vintage-y and '60s. It's cute.
Here's Gavin Rossdale with his much-younger girlfriend Sophia Thomalla. She looks a bit like a smug version of Keira Knightley?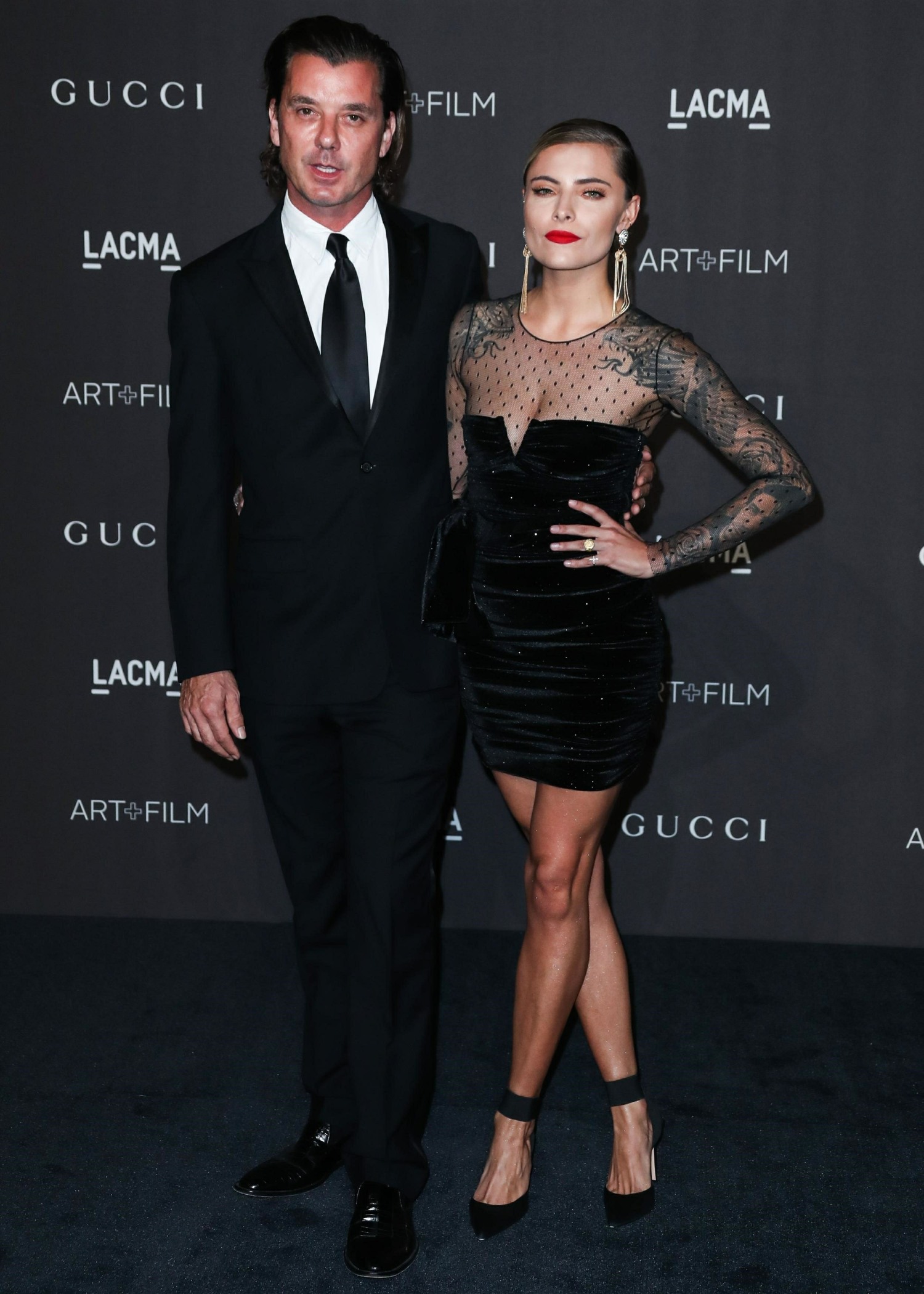 Miranda Kerr wore Gucci, and she brought her husband Evan Spiegel, whose net worth plummets by the day. Still, Miranda puts on a good show. You can barely tell that she's thinking "I made a huge mistake."
Zoë Kravitz in Gabriela Hearst Spring 2019. I like the simplicity and "clean" look of this. She's a small woman, and she looks better when she keeps it simple like this. Bigger looks can overwhelm her figure.
It makes me so happy that Liberty Ross dumped her cheating husband and ended up married to a billionaire. Get yours, girl.
Photos courtesy of Backgrid, Getty.