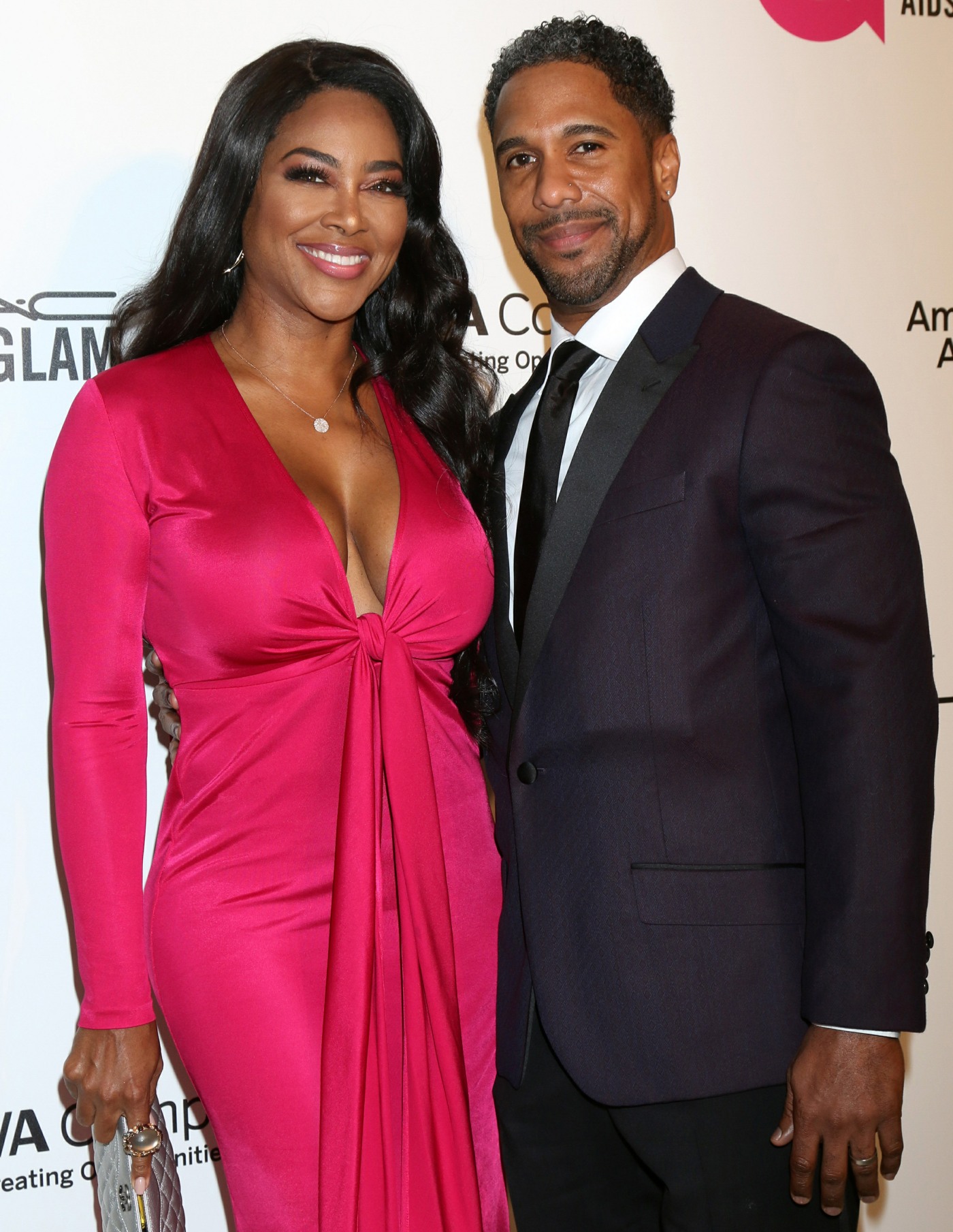 I actually covered it when Kenya Moore announced her pregnancy earlier this year. It wasn't because I have some kind of interest in this particular Real Housewife (I couldn't care less), but I found it interesting that she was pregnant with her first child at the age of 47. Some people second-guessed her pregnancy announcement, and assumed that because of her age, she was definitely using a surrogate. She was not. She and her husband Marc Daly went through IVF. Well, Kenya gave birth to a healthy baby girl on Sunday. But the last weeks of her pregnancy were full of medical drama:
Kenya Moore is a mom! The Real Housewives of Atlanta alum, 47, gave birth to daughter Brooklyn Doris Daly at 9:39 a.m. ET on Sunday, Nov. 4, PEOPLE can exclusively report. The baby girl weighs 5 lbs. and 12 oz. It's the first child for Moore and husband Marc Daly, who gave their daughter a name that holds special meaning.

"Brooklyn because that's where we met and fell in love, and Doris after my grandmother who passed away last year and who raised me," Moore tells PEOPLE. "Mom is doing well and "Brooklyn is very alert and active," but the happy news also comes after scary few days for Moore.

The former Miss USA, who conceived through in vitro fertilization, gave birth via emergency cesarean section after revealing on Oct. 27 that she had tested positive for preeclampsia — a pregnancy complication that caused her to gain "17 lbs. in ONE week due to severe swelling and water retention, high blood pressure, and excess protein in urine." Preeclampsia typically develops suddenly in women who previously had normal blood pressure after the 20-week pregnancy mark, according to the Mayo Clinic. Left untreated, preeclampsia can have fatal consequences. The most effective form of treatment is delivery, something Moore said she was considering.

"This is NOT normal," Moore wrote on Instagram. "Baby is fine but if [test] come back higher #babydaly will have to come same day. Staying positive. To my pregnant sisters please go to your visits and tell the doctor of any drastic changes. Thank God I have great doctors."
She's very lucky that she had great doctors and great medical care, because this could have been a life-altering experience in a bad way. Preeclampsia can happen to any pregnant woman, regardless of health, age, fertility, diet, whatever. It's not like Kenya's geriatric pregnancy led to preeclampsia, although I would guess that her advanced age made her a much higher risk for complications. I'm glad she pulled through and everyone is doing well. As for the name Brooklyn Doris Daly… it sound like a newspaper? Get your copy of the Brooklyn Doris Daly, read all about it!
Photos courtesy of Instagram, WENN.